Despite slight rises in demand for flights between Little Rock and Cancun in the last four weeks, there's no question that this one remains one of the US' less-trodden air routes, and with fewer than 100 people searching for tickets between the two cities daily, fliers from Arkansas' Clinton National Airport are still regulated to indirect connections between the Natural State and the Yucatan. That said, spring break is just around the corner and our stats reveal some ways to find cheap flights from Little Rock to Cancun - there's plenty of scope for the connection to get popular in the coming months. That's why we've put together this list of ten top money-saving tips for any would-be fliers from the Rock looking to leave behind the Ozarks and the Arkansas River for a dose of Caribbean sun, samba-driven partying and tropical sand this year.
See the great deals travelers are finding right now on flights between Little Rock and Cancun using the Hopper Flight Explorer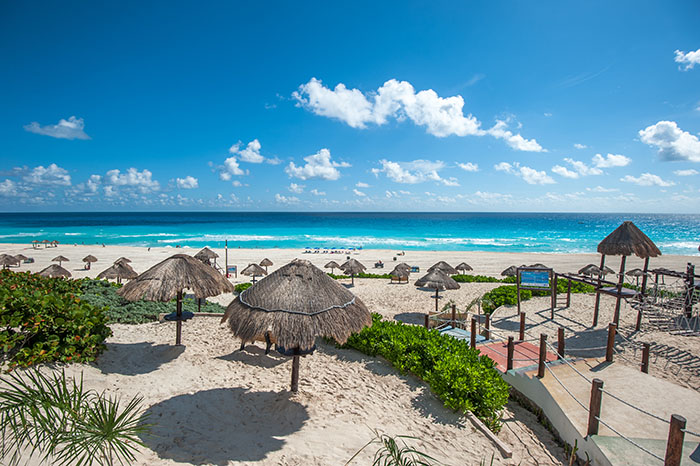 1. The cheapest time to book a flight from Little Rock to Cancun is 40 days in advance, saving up to $200
Unfortunately for any Little Rock locals desperate to hit the glowing sands of Quintana Roo this year, there's no room at all on this one for last-minute purchasing, with passengers looking to save as much cash as possible on their tickets to Cancun being forced to book a whopping 40 days prior to their intended departure date. Leave it any later and prices are liable to swell as much as $200, reaching a peak just before take-off of around $700 return!
2. The cheapest time to fly from Little Rock to Cancun is any time after May, saving up to $120
Once all the co-eds are done partying in the Cancun Hotel Zone during the Yucatan's boom time of March and April, why not hit the beaches yourself for a dose of soaring Caribbean temperatures topped off with attractive shoulder-season prices all round? In fact, May is perhaps the perfect choice for passengers out of Clinton Airport looking to keep prices low, offering a possible saving on return trip flights to the tune of $120 on average!
3. The cheapest day to fly from Little Rock to Cancun is on a Monday, saving up to $114
What better way to beat those Monday blues than by transporting yourself to the tropical climbs of the Mexican Caribbean, between the vivacious salsa bars of Cancun, the shimmering beaches of Cozumel and Playa del Carmen, the mysterious ruins of ancient Chichen Itza, and the charming colonial lanes of Valladolid? Well, now passengers from Little Rock get all that and more, with our stats revealing that Monday departures also offer up possible savings on return trip flights of around $114 on average.
4. Save up to $100 by returning on a Tuesday
So, you've booked to hit town on a Monday and banked over $100 in the process, now it's time to organize your return, which is best made on a Tuesday, when we've discovered that ticket prices are ebbing at their weekly low and could mean up to another $100 off the overall price. Granted that could mean a few days in limbo between Saturday check-out and take-off, but who's complaining when the sands of Isla Holbox, the bubbling rum bars of Cancun and the UNESCO temples of Tulum are sitting right on the doorstep?
5. The cheapest day to buy a flight from Little Rock to Cancun is on a Thursday, saving up to $95
Usually, buying flights on a particular day in the week can help would-be fliers save themselves the cost of a Cancun cocktail or two, but we've discovered that on the route between Little Rock's Clinton National Airport and Cancun there's plenty more at stake. In fact, our stats have shown that travelers booking on Thursdays could save up to a whopping $95 from the price of their flight, with Sunday and Tuesday purchases—with their soaring $470 price tags—best left alone.
6. United has the cheapest flights from Little Rock to Cancun
With no fewer than four separate airlines vying for the custom of Little Rock locals heading down to Mexican Cancun, there's plenty of healthy competition here. In the last four weeks, we've discovered that United Airlines take the biscuit as the cheapest carrier on the route, touting their eight-hour indirect service via Houston's George Bush Airport for just $375 on average. On the other end of the scale, the most expensive airline was American, at $537, followed by US Airways at $478.
Airlines offering connecting flights from Little Rock to Cancun:
- American makes the journey for $466 round trip, on average.
- Delta makes the journey for $378 round trip, on average.
- United Airlines makes the journey for $375 round trip, on average.
- US Airways makes the journey for $378 round trip, on average.
7. Frequent fliers on United can use 35,000 miles to book a round-trip ticket
Loyal fliers of United Airlines listen up, because there's a chance you could bag a seat to Cancun at a truly astronomical rate this year. That's because if you've accumulated 35,000 air miles or more on United's reward program, return trip tickets to Mexico from the continental US are yours for the taking, costing only a minor booking fee and any associated airport taxes. Of course, if you want to travel in style there's always room for an upgrade, with business and first class seats starting at just 30,000 air miles each way.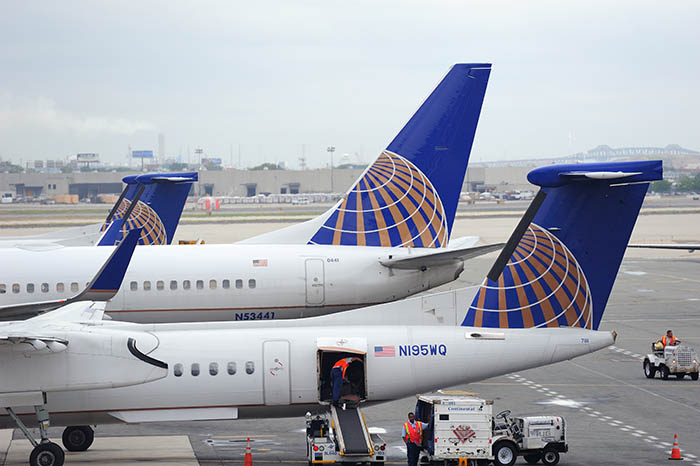 8. Check out Hopper's When to Fly and Buy Reports for up-to-date information
With flight prices, airline averages, yearly trends and everything else we've talked about here fluctuating heavily from month-to-month, it's always a good idea to get the lowdown on the latest findings. That's why Hopper's expert flight team has put together a When to Fly and Buy Reports application online, which offers up-to-date information sourced from more than 150,000 pieces of data related to connections between LIT and CUN each month. That should help save a couple of extra pesos!
See Hopper's latest when to fly and buy report for flights from Little Rock to Cancun for constantly updated information
9. Take a look at Hopper's Airline Fee Calculator to get the real cost of your ticket
A real top tip for securing the cheapest flights to Cancun is to avoid letting hidden charges and fees bloat the cost of your ticket at the checkout, paying extra premiums for things like checked luggage, additional legroom, in-flight meals and the like. That's why we've made our Airline Fees Calculator available to all would-be passengers online, offering detailed information about any add-ons the various carriers flying between Little Rock and Cancun may charge.
10. Keep in mind that a cheap flight from Little Rock to Cancun is about $376 round trip
With the absolute cheapest seats on the route between Little Rock and Cancun going for $368 return, and most passengers on flights between the two cities paying upwards of a mega $530 for their ticket, we think would-be travelers would do well to remember that anything at or below the $376 mark is a great price here. In fact, chasing that extra $10 in savings could not only cost you more in the long run, but even see prices skyrocket and maybe even double!