The colorful umbrellas that line the San Antonio river walk are similar to the ones lining the beaches of sunny Cancun. In fact, San Antonio has a large Hispanic population, with several aspects of the Mexican culture making up the city's character. As such, the similarities between the two cultures of San Antonio and Cancun make the Mexican destination appealing for San Antonians. Plus, Cancun is less than three hours away, which is a shorter travel time than several domestic flights. These tips from Hopper can help locals find cheap flights from San Antonio to Cancun, making the trip not only easy, but affordable, too.
See the great deals travelers are finding right now on flights from San Antonio to Cancun on the Hopper Flight Explorer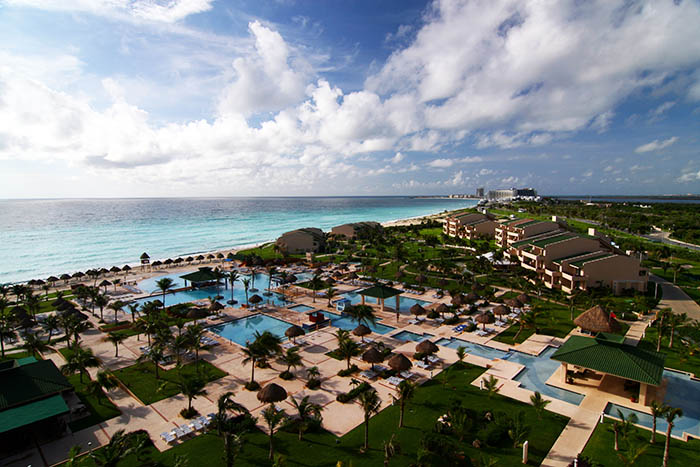 1. The cheapest time to book a flight from San Antonio to Cancun is 30 days in advance, saving up to $100
Although Cancun is closer than some domestic destinations, planning your trip well in advance is still important. In fact, you can save up to $100 by booking a flight 30 days in advance. Ticket prices really start to spike within 14 days of your departure date. Planning in advance also allows you to figure out exactly what you want to do on your vacation. Visiting the Mayan ruins, for instance, can take at least half a day, so you may want to try to book a tour well in advance.
2. The cheapest time to fly from San Antonio to Cancun is anytime not in April or May – save up to $20
By not traveling to Cancun in April or May travelers can save you up to $20 and avoid the spring break crowds and high prices, too. Prices the rest of the year are pretty flat, so any other time is a good choice for travelers.
3. The cheapest day to fly from San Antonio to Cancun is on a Tuesday, saving up to $22
Tuesdays tend to be the best days to travel because they're the least busy, and you can save up to $22 in doing so. While that's not a huge savings, it can add up for families and there are typically midweek savings to be found at Cancun's beach resorts, too.
4. Save up to $21 by returning on a Tuesday
As such, returning on a Tuesday is equally as convenient and can save travelers up to $21. This is perfect if you are looking to take a week-long vacation. However, if Tuesdays do not work for you, the savings is not extreme. The good news is you can rest assured that booking the San Antonio-to-Cancun route (or vice versa) on any day of the week is not going to be that much more and may be more convenient for your travel schedule.
5. The cheapest day to buy a flight from San Antonio to Cancun is on a Friday, saving up to $32
Yes! Fridays usually indicate the weekend (unless you have a less conventional work schedule). But before you start figuring out which happy hour to check out to celebrate with some end-of-the-week bubbly, book a flight to Cancun. That weekend mindset is perfect for booking a vacation, and it can save you up to $32 just by buying it on the right day of the week.
United Airlines offers the best deals on non-stop flights from San Antonio to Cancun. Tickets average about $383 for the less-than-3-hour flight. If those aren't available, Aeromexico and US Airways have cheap connecting flights, too. Aeromexico, for instance, offers flights for $386 while US Airways offers ones for $387. Flights with stops take about 5 hours and 30 minutes, which is still a short enough amount of time to get in some sun if you arrive at your Cancun resort early in the afternoon.
Airlines offering direct flights from San Antonio to Cancun:
- United makes the journey in 2.5 hours for $383 round trip, on average.
Airlines offering connecting flights from San Antonio to Cancun:
- Aeromexico makes the journey in 6.5 hours for $386 round trip, on average.
- American makes the journey in 5.5 hours for $398 round trip, on average.
- Delta makes the journey in 8.5 hours for $408 round trip, on average.
7. Frequent fliers on United can use 35,000 miles to book a round-trip ticket
United's MileagePlus program allows frequent fliers to use 35,000 miles to book a round-trip ticket from San Antonio to Cancun. That mileage is good for an Economy Class ticket. About 60,000 miles, however, can earn you a seat in either First or Business Class. Whichever you choose, the essentially free ticket makes the vacation even more appealing. That savings can help pay for a good portion of your Cancun stay or can even be used towards an extra night or two in the sunny destination.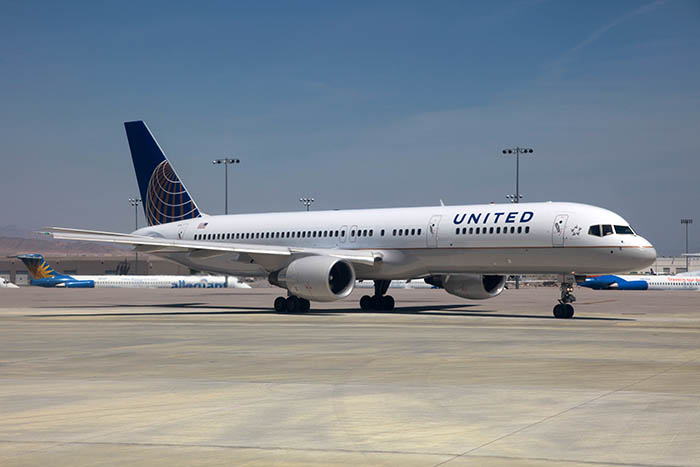 Hopper's When to Fly and Buy Reports can help travelers looking to find the best deal on a ticket from San Antonio to Cancun. A simple search of the specific route and specific dates you wish to take will help you find the best deals on specific airlines. The report generates the information based on 711,190 round-trip flight prices from airfare searches made each month. If you are too busy to spend much time on a search, the reports website also allows you to set up a price alert that will notify you when ticket prices get cheaper.
See Hopper's latest when to fly and buy report for flights from San Antonio to Cancun for consistently up-to-date information
These days, airlines are charging for just about everything — even an in-flight bag of peanuts. Checked baggage is one of the key ways for airlines to charge fees, making it difficult to tell how much your flight will cost until the day you travel. That's why Hopper created its Airline Fees Calculator to help customers calculate the true cost of their flights. The calculator charts the individual airline ticket prices as well as their fees, helping customers visualize exactly where their travel money is going. Tip: try and figure out how much luggage you will require at the time you purchase your ticket to avoid luggage fees.
10. Keep in mind that a cheap flight from San Antonio to Cancun is about $387 round trip
Cancun is easily accessible for San Antonians and it is the 13th most popular destination for them to visit. As such, there are several flights available each month. While searching those flights, remember that a good price for a flight from San Antonio to Cancun is $387. The cheapest round-trip flights in the last six months were priced from $357-$428 without stops and $368-$394 with stops.
How the flight from San Antonio to Cancun compares to flights to other beach destinations