Much has been made about the sheer diversity of the land in the United States, but few ever really venture wide enough to get the full extent of it. Island towns, jagged mountains, craggy canyons, shimmering coasts and a rainbow of different tree types are all sitting pretty on one chunk of North America. And with all of the unique aspects of each state come its own scope on history – some areas were settled by the Germans which indelibly mark a distinct Bavarian architectural sensibility; some by the Spanish and now boast an otherworldly culinary style. Some are simply all-American and have buildings left over from the War of Independence and have witnessed the march of progress and of presidents. Most are not often the go-to destinations for tourists, as evidenced by the distinct lack of blocks oppressively packed with long concrete towers or luxury hotel chains or celebrity chef restaurants. All are worth a stop, if not a true arrival and a wander around. So for true wilderness excitement and a totally different perspective on the story of America, check out these 18 hidden travel gems in the United States.
18. Natchez, Mississippi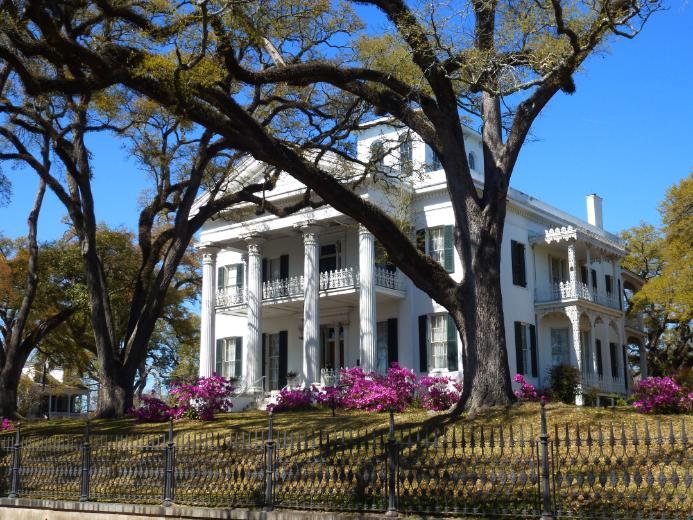 Natchez, Mississippi – photo by Elaine-iaK's Travels
Natchez is a hub of Southern history, bringing together many of its diverse aspects into one eventful place. Like much of the South, one cannot help but admire the stately Antebellum homes, some situated at the heart of large plantations. And then there is the Forks of the Roads market which, before the Civil War, had the most active trade in enslaved Africans in the whole of Mississippi. Down by the harborside is the ever distant but sure memory of pioneers and frontiersmen disembarking into a seedy waterside world of gamblers, smugglers and pimps. And finally, the remains of the sites that existed before the Western world was completed, the Native American villages and ceremonial sites which were almost driven from the map by settlers from the east. Beyond its rich and sordid historical attractions that are peppered through the town and weaved into its character, visitors can break for a bout of gambling on a grand old riverboat at the Isle of Capri Casino, or cap off a day gallivanting around town with a meal at the festive saloon and restaurant, Magnolia Grill, for a dish of the region's best seafood and produce.
Natchez is served by the Baton Rouge Airport 92 miles away. Find more information on the airport using Hopper Flights.
17. Mackinac Island, Michigan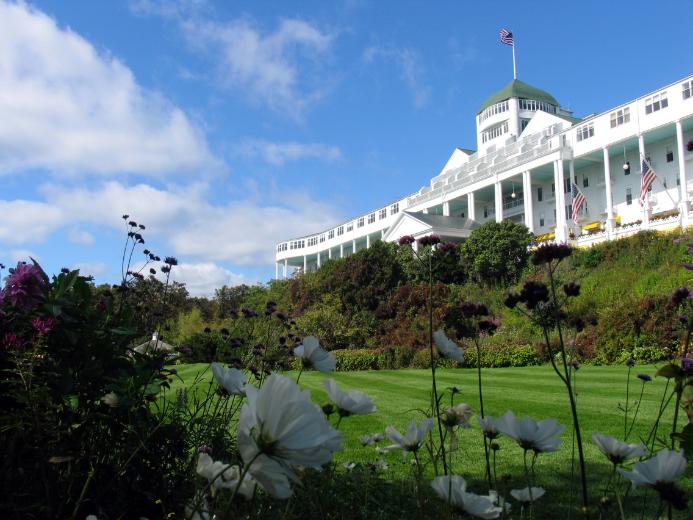 Grand Hotel, Michigan – photo by Kath Usitalo
People often visit the historic, scenic and action-packed Mackinac Island, Michigan, as a multi-day trip to spend some quality time enjoying the island's relaxed, resort atmosphere. One of the island's fudge shops, Joann's Fudge, is so popular that many people know the island for its fudge. But that's not all travelers will find here, as there's also plenty of historical and outdoor attractions to discover. History buffs are in for a treat at Fort Mackinac, where there are live re-enactments of the old war days. Nature lovers can hike, bike or carriage ride through Mackinac Island State Park, admiring its high limestone bluffs, clear blue water, historical monuments and geological formations.
Mackinac Island is served by the Pellston Regional Airport 22 miles away. Find more information on the airport using Hopper Flights.
16. Beacon, New York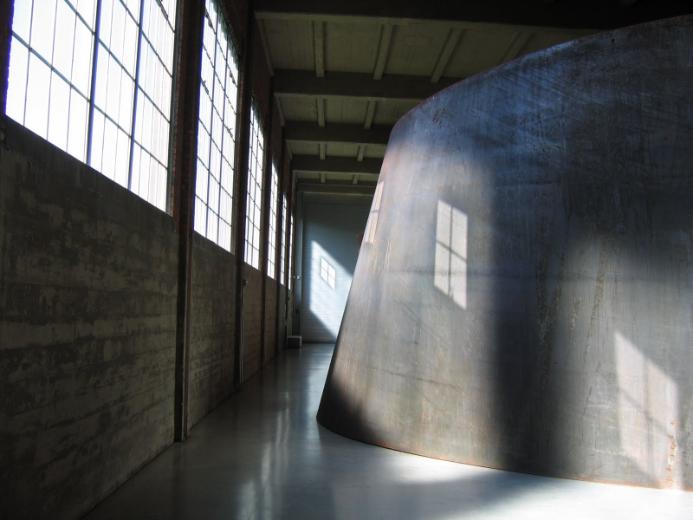 Dia:Beacon, Beacon – photo by Kyle
An hour's drive north of New York City, Beacon plays host to numerous events, like the Second Saturday Night Out, which is where shops, galleries and restaurants stay open late and special events are set up. But no matter when they visit, travelers can browse through some interesting antiques, grab a bite to eat or listen to some live music. On Sundays there's the Beacon Farmers Market where you can pick up some great, local produce. A walk along the riverside allows you to take in the beautiful scenery and see some historical sites of interest, like the mysterious castle ruins of Bannerman's Castle, just on the Hudson River – it once housed ammunition and military surplus (visitors can still spot the holes where cannons were placed around the towers).
Beacon is served by the Westchester County Airport 53 miles away. Find more information on the airport using Hopper Flights.
15. Geneva on the Lake, Ohio
Throughout the year, this little village resort along the southern Ohio shores of Lake Erie gathers trickles of visitors to its gorgeous national park, lakeside activities and hopping winery trail. However, in the summer, Geneva on the Lake truly comes alive. The buzzing and whirring of arcade games and theme park starts up, and the Strip fills with kids and parents. In the '20s, summer vacationers fished around Lake Erie during the day and enjoyed the carousel, mini-golf course and the casino at night. By the '40s and '50s, the dance halls in the area were booming to the sounds of swing, entertaining soldiers and sailors. Since the early days, Geneva-on-the-Lake has only become a bigger summer draw to families from around the United States, and the appeal hasn't dwindled since. Just an hour's drive outside of Cleveland, Ohio, Geneva on the Lake and the surrounding Ohio Wine Country make for great destinations for those looking to get out of the city.
Geneva on the Lake is served by the Cleveland Airport 64 miles away. Find more information on the airport using Hopper Flights.
14. Pismo Beach, California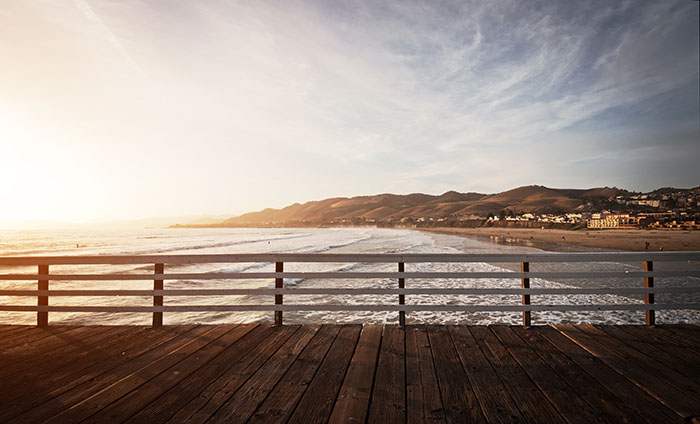 Outdoors and adventure activities are plentiful in Pismo Beach, including golfing, bicycling, tennis, hiking, horseback riding and scuba diving. The area boasts miles of beautiful, clean beaches with pools, coves and caves that visitors can explore. There's also the Pismo Pier, a 12,200-foot pier that's a popular spot for sightseeing, walking, fishing and sunset watching. And, best of all, visitors to Pismo Beach will be in prime position to visit some of the other amazing destinations on San Luis Obispo County's Wine Coast.
Pismo Beach is served by the San Luis Obispo Airport 9 miles away. Find more information on the airport using Hopper Flights.
13. Jekyll Island, Georgia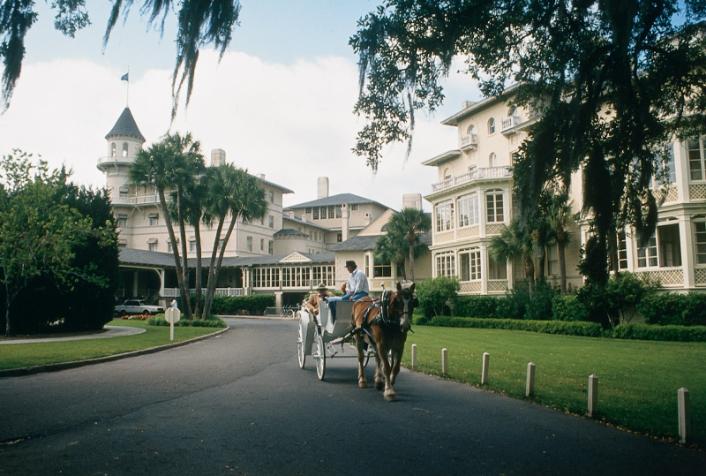 Jekyll Island Club, Georgia – photo by CDV
At the turn of the century, Jekyll Island was one of the most coveted vacation destinations for America's jet-set luminaries. Today, the resort has opened its ranks to a much wider variety of holiday makers, with golf courses, year-round festivals and accommodation options to boot. However, this is a place that still bears the regal touch of class that has been one of its most defining features in the past and the historic district stands as a beautiful example of 20th-century American high society. Jekyll Island is also home to some quintessentially east coast marshlands and beachfronts that have helped make it a favorite among families and couples looking for somewhere to relax.
Jekyll Island is served by the Brunswick Golden Isles Airport 21 miles away. Find more information on the airport using Hopper Flights.
12. Fayetteville, West Virginia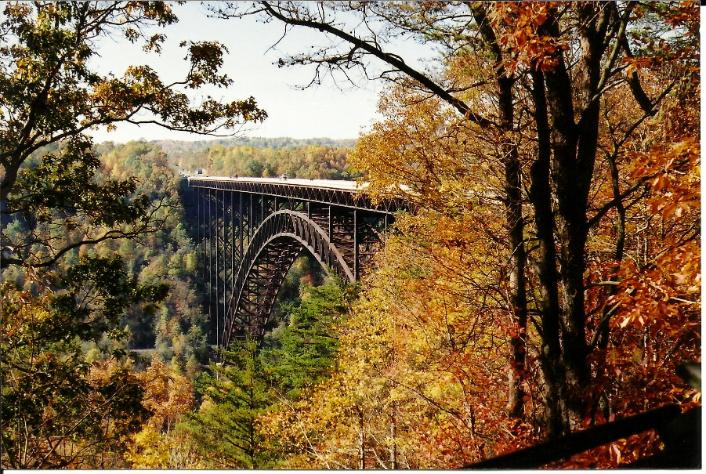 New River Gorge Bridge, West Virginia – photo by jolynnpowers
Small-town hospitality, gorgeous historic buildings and all the excitement of the New River Gorge are what makes Fayetteville, West Virginia, one of America's coolest small towns. Tourists flood the town in droves during peak rafting season along the indomitable New River Gorge, but if white water doesn't suit your fancy there are tons of fun ways to explore nature in the area; ACE Adventure Resort and Adventures on the Gorge are both companies that offer canopy tours, hiking, horseback riding and more. The town is bustling with adventure outfitter companies, local eateries, boutique bed and breakfasts and unique art galleries and impeccably restored Victorian, Romanesque Revival and Queen Anne-style buildings. Their historical district was designated in the National Register in 1990.
Fayetteville is served by the Beckley Airport 27 miles away. Find more information on the airport using Hopper Flights.
11. Rosendale, New York
Less than two hours from New York City, Hartford and Albany, Rosendale is an idyllic small-town getaway for anyone fleeing the city. With comfy and unpretentious cafés, taverns and boutiques in town and the looming Catskill Mountains and Rondout Creek winding around the background, civilization and nature work in perfect harmony. Most of the buildings were constructed in the early 1900s following a major fire in 1895 that destroyed half the town. Since the Woodstock music festival days, more and more artists and entrepreneurs have been moving from New York to Rosendale, establishing a thriving arts culture and small business community – it's the only place one can catch an art performance in an abandoned limestone mine. The town also hosts frequent town-wide street festivals, and mix historic attractions with fresh new community-minded businesses.
Rosendale is served by the Stewart International Airport 31 miles away. Find more information on the airport using Hopper Flights.
10. Pikeville, Kentucky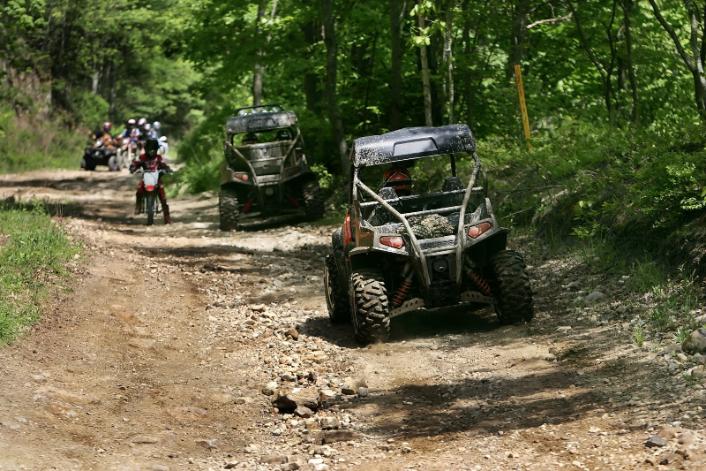 Hatfield-McCoy Trails, West Virginia – photo by trailsheaven
Pikeville, Kentucky, is a festive small town surrounded by acres upon acres of mountains, winding rivers, sprawling parks and tons of adventurous fun for lovers of fresh air. Here, nature is intertwined with history, giving visitors and locals alike terrain rich in both natural beauty and history to cut across by foot or on bike while sharing a gaze with the early pioneers. The Hatfield-McCoy Trail was once a setting for a notorious falling out, bloodshed, tears, revenge and burials between the family clans of "Devil Anse" Hatfield and Randle McCoy at the end of the Civil War. Now it's a sweet place to ride ATVs, dirtbikes and UTVs. Snaking through several counties and six trail systems of varying terrain type, riders can get a challenging but scenic excursion through rugged mountains and stunning vistas of old coal country.
Pikeville is served by the Tri-State Airport 91 miles away. Find more information on the airport using Hopper Flights.
9. Estes Park, Colorado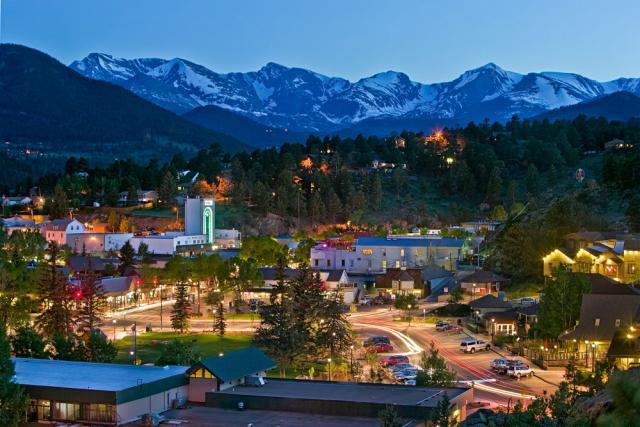 Estes Park, Colorado – photo by VertiZontalLiving
Estes Park is a perfectly picturesque mountain town hidden among the pine forests of Colorado's Estes Valley. It is also the gateway to the Rocky Mountain National Park, 415 square miles of wild and varied terrain that is home to a dense concentration of wildlife and the site of some of the best hiking in the United States. The town itself is quaint and scenic collection of Victorian buildings – the feeling of small-town remoteness is encouraged by the Stanley Hotel, the original inspiration for Stephen King's The Shining.
Estes Park is served by the Denver Airport 75 miles away. Find more information on the airport using Hopper Flights.
8. Leavenworth, Washington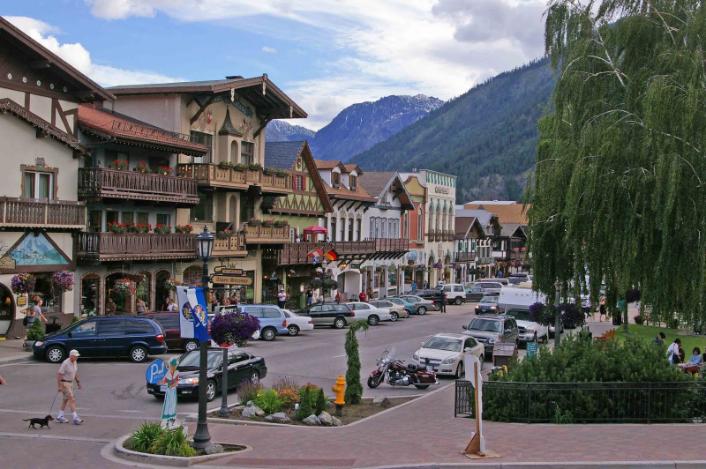 Leavenworth, Washington – photo by Vladimir Steblina
Willkommen auf Leavenworth, an American mountain town with a difference. Nestled on the low ridges of the Washington Cascades, this town is a patchwork of quaint Alpine chateaux, rowdy beer halls and Bavarian folk culture; an authentic German getaway in the heart of the Pacific Northwest. From season to season the character of the town transforms itself into something new. During the summer Leavenworth is a mecca for hikers and bikers, climbers and golf enthusiasts looking to make the most of the warm sun and enticing hill trails, while the autumn signals in the Bavarian spirit with beer festivals and harvest celebrations to boot. In the winter the town has become famous for its warming light displays and Christmas spirit, when the warmth of open fires oozes from the doors of cafés and Munich-inspired eateries.
Leavenworth is served by the Pangborn Memorial Airport 29 miles away. Find more information on the airport using Hopper Flights.
7. Arcata, California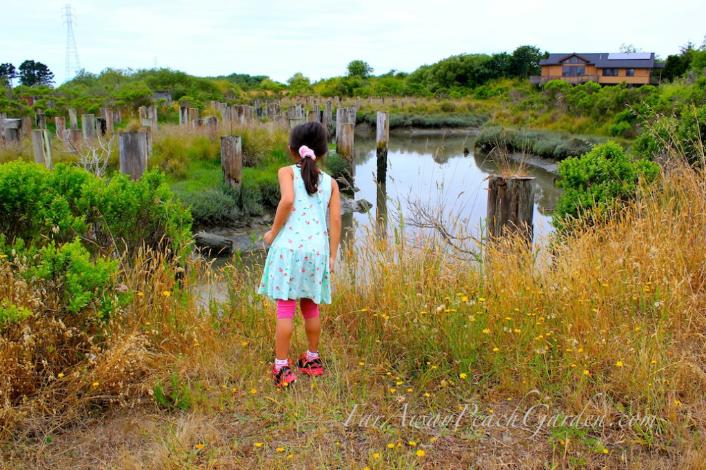 Arcata Marsh & Wildlife Sanctuary, Arcata – photo by farawaypeachgarden
Not far from the town of Eureka, and tucked away in Humboldt County is a close-knit community called Arcata. It's a little town where humans and the natural world form a close relationship – the townspeople go out of their way to preserve the forests and the wildlife, and in return, the giant redwoods provide shelter and entertainment, while the locally-sourced ingredients keep the food ever-fresh. Visitors can get up close and personal with the redwoods with the North Coast Adventure Center, which offers a tour unlike any other. Rather than admiring the trees from the ground up, visitors don a harness, shimmy up 70 to 100 feet on the backs of the giant trees and zip across the forest on three lines. From that height, it's impossible not to feel young and alive, and the views of Humboldt Bay are fantastic!
Arcata is served by the Arcata-Eureka Airport 10 miles away. Find more information on the airport using Hopper Flights.
6. Door County, Wisconsin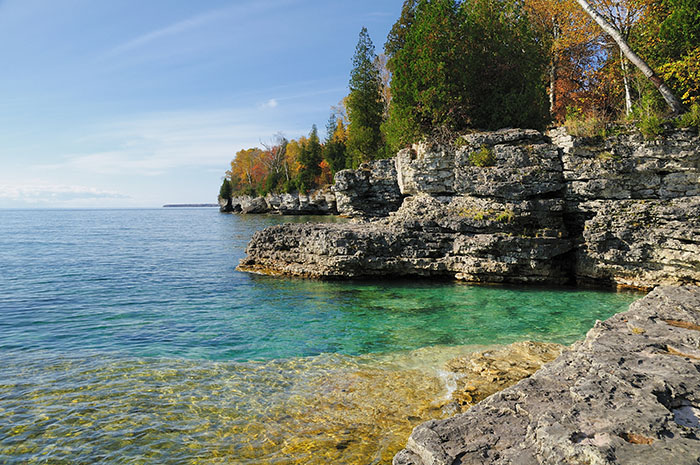 Door County, Wisconsin, is definitely an area worth exploring. With its limitless nature-seeking opportunities, beautiful lighthouses to climb and local art at every turn, there's always something to discover in this humble little county. The 104-year-old Peninsula State Park is host to a variety of outdoor activities and an estimated one million visitors annually. Within its 3776 acres, it has four campgrounds, a lighthouse, a theater, a golf course, bike trail, and plenty of vantage points for nature viewing.
Door County is served by the Green Bay Airport 54 miles away. Find more information on the airport using Hopper Flights.
5. Bartlesville, Oklahoma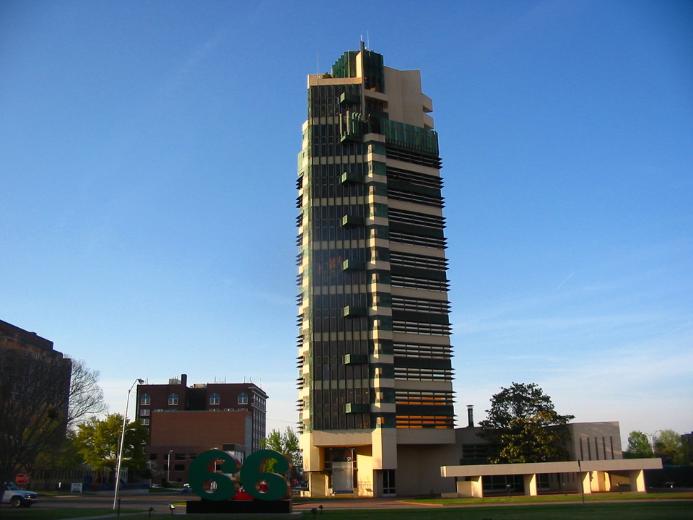 Price Tower, Bartlesville – photo by dict
Bartlesville might be a small city, but it has one of the most interesting skylines in America. Once and perhaps permanently a large petroleum center, the buildings reflect the art deco and industrial style of the 1930s and onwards – most notably, Frank Lloyd Wright's only skyscraper gleams between the sparsely dispersed apartment complexes, commercial buildings and hotels. Completed in 1956, this gorgeous 19-story landmark building graces its visitors with its imposing architectural design, rotating exhibits and a permanent collection of works from Bruce Goff, Dennis Oppenheim and others. Near the top of Price Tower is a stunning hotel that's worth a look just for the view, but people just dropping in can grab a drink and soak in the vertigo at Copper Bar.
Bartlesville is served by the Tulsa Airport 44 miles away. Find more information on the airport using Hopper Flights.
4. Fort Bragg, California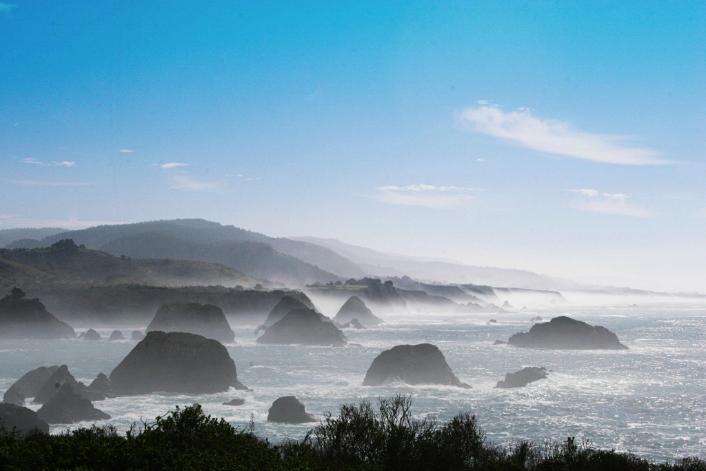 Fort Bragg, California – photo by Mary M
Fort Bragg has a long and storied past as a a Company Town, but it has re-emerged as a lovely seaside vacation getaway. Three hours north of San Francisco, it's certainly off the beaten path – but those are the best kind of escapes. However, Fort Bragg's coolest brag is its glass beach: when piles of discarded material, liquor bottles, pre-1967 auto taillights, shattered apothecary bottles and broken windows were dumped into the ocean, they found themselves washed back ashore, literally sanded down and gleaming in the sunlight, forming the glass beach. The glittering shores, expansive coastal views, a sprawling botanical garden and great local food and wine make Fort Bragg an awesome place to wander and explore.
Fort Bragg is served by the Sonoma County Airport 111 miles away. Find more information on the airport using Hopper Flights.
3. Ruidoso, New Mexico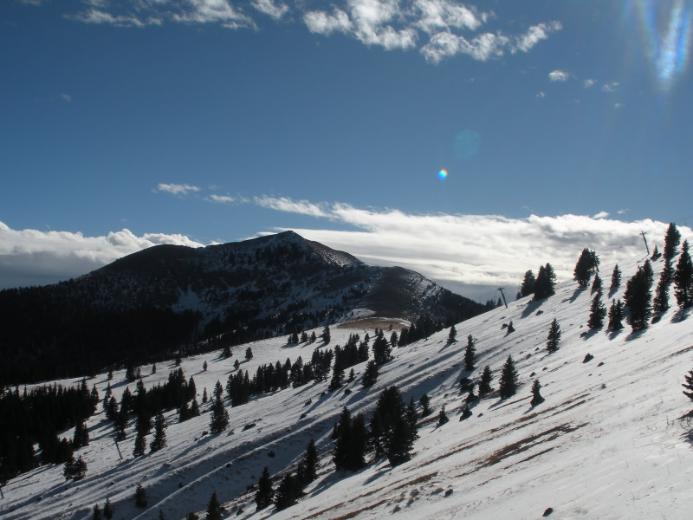 Ski Apache, New Mexico – photo by Shannon Dulin
An ideal destination for anyone who has ever been fascinated with the history of the American West, Ruidoso is the place to chase the ghosts of Billy the Kid and Kit Carson and walk the warm trails previously trod on by many a cowboy boot. Lincoln County, a former gold mining region, is rife with history which blends seamlessly into Ruidoso's present. Flavorful southwestern cuisine abounds here, and every angle presents an opportunity to admire the surrounding landscape – the mighty snowcapped peaks of the Sierra Blanca mountains to the south offer the best skiing in New Mexico, and to the north lie the breathtaking pale plains of White Sands.
Ruidoso is served by the Roswell Airport 79 miles away. Find more information on the airport using Hopper Flights.
2. Kodiak Island, Alaska
Kodiak Island is a unique little slice of seafood heaven in Alaska. Located just off Anchorage in the Gulf of Alaska, this island made up of seven communities is the second largest island in the United States. Bursting with a cultural blend of both Russian monuments and Orthodox churches as well as strong ties to its Native American communities, Kodiak Island looks very little like the rest of America, and shares a remarkably different history. Beyond being a gorgeous and ecologically diverse area to camp, bike, or hike around, Fort Abercrombie State Historical Park adds some historical significance to a Kodiak trip. During World War II, several Aleutian Islands were occupied by Japanese forces and Fort Abercrombie was built to protect Kodiak from the very real threat of occupation.
Kodiak Island is served by the Kodiak Airport. Find more information on the airport using Hopper Flights.
1. Fredericksburg, Texas
To get a sense for the origins of Fredericksburg, all you have to do is stroll down Main Street. Droves of German immigrants moved to Central Texas in the 1830s, bringing their culture, architecture, food, and, significantly, drink: not only did they build beer gardens, several of which remain today, but they also planted the grape seeds that resulted in the dozens of vineyards in the Texas Hill Country. The gourmet scene in Fredericksburg is also surprisingly world-class – locals flock to Hondo's for their doughnut burgers, jalapeno margaritas and regular live music.