There's few worse starts to a vacation than arriving at your destination to find that, for reasons inexplicable to all but the gods, your luggage has failed to make the journey with you. Suddenly, you're stranded with only the clothes you're standing in and the plodding slab of non-fiction you brought solely to send you to sleep on the plane.
Of course, as Sherlock Holmes would say if he lived through the age of air travel, a rational chain of events lies somewhere behind your mysteriously spirited away suitcase. The most common reasons for misplaced luggage include a damaged routing label or good old human error - either an absent-minded flight attendant tapping out the wrong destination code (a slip from LAX to LAY and suddenly you're bemused in Los Angeles while your bag rolls mournfully round a carousel in Ladysmith, South Africa) or placing it on the wrong baggage cart.
But just as there are reasons for your luggage being lost, there are ways to reduce the chances of it happening. One is to invest in a high-tech baggage tag complete with microchip, such as the SuperSmartTag. Another is to display your contact information and travel itinerary clearly on your bag. Or you could choose to fly with an airline that, on average, is less likely to mishandle your possessions. There are surprisingly large differences between carriers on this one - so, to help you, we've drawn on the U.S. Department of Transportation's Air Consumer Travel Report to compile a countdown of the five U.S. airlines least likely to lose your luggage, based on the statistics from September 2014.
5. Hawaiian only loses the luggage of 2.19 passengers per 1,000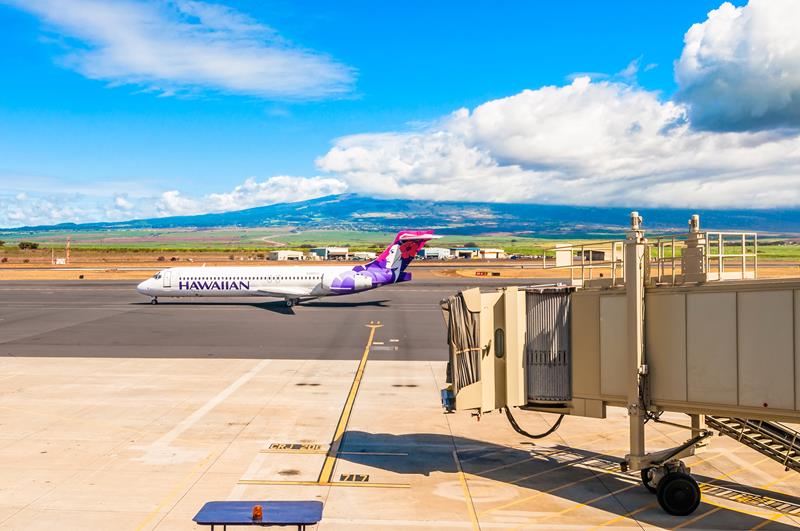 For an epoch of air travel Hawaiian was well-known in the industry for being one of the most reliable carriers when it came to handling luggage. However, they've slipped somewhat in recent years, and mishandled the luggage of 2.19 passengers out of every 1,000 in September 2014. This still places them at number 5, though, a very respectable position - perhaps due to the proportion of their flights that run direct from a west-coast city to an airport out on those far-flung Pacific isles.
4. Delta only loses the luggage of 2.16 passengers per 1,000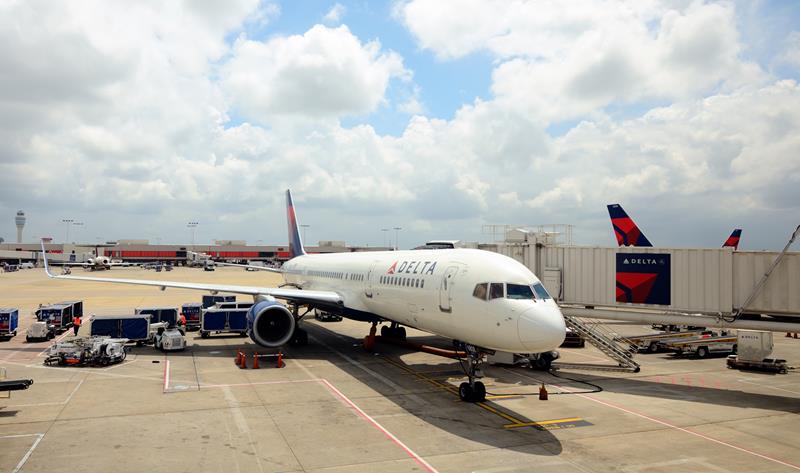 A particularly impressive performer is Delta Airlines, which carried a massive eight-and-a-half million passengers in September 2014 - over four times as many as any other airline on this list - but mishandled the luggage of only 19,000 of them. This is especially impressive when you consider that their hub airport is Atlanta, officially the busiest in the world. So if lost luggage is a stress you just can't abide, it might be worth considering Delta on your next flight across the States.
3. JetBlue only loses the luggage of 1.71 passengers per 1,000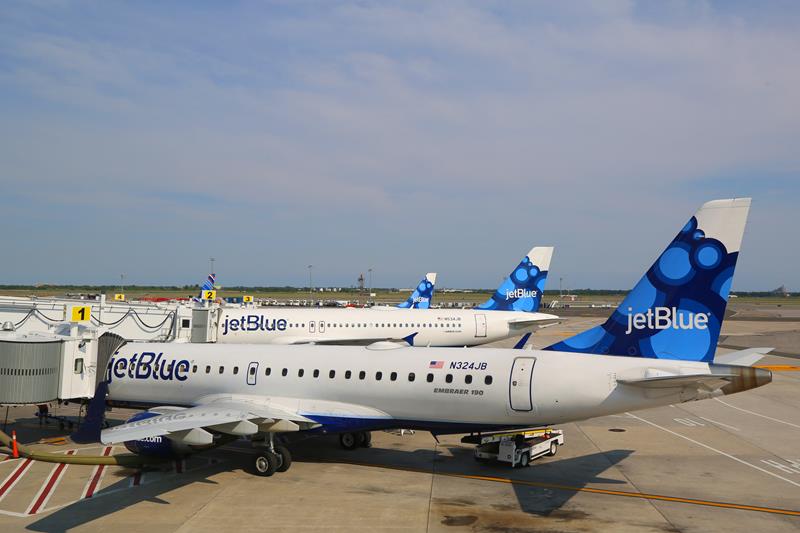 Headquartered in another of the world's busiest airports, JFK, JetBlue transported two million people during September 2014 and mishandled the baggage of only three-and-a-half thousand of them. It's an impressive record but, perhaps, not all that surprising to airline industry insiders. From the start, JetBlue has placed customer satisfaction high on its list of priorities, aiming to combine low-cost travel with innovative amenities (TVs at every seat, Sirius satellite radio) when they were launched in February 2000.
2. Frontier only loses the luggage of 1.59 passengers per 1,000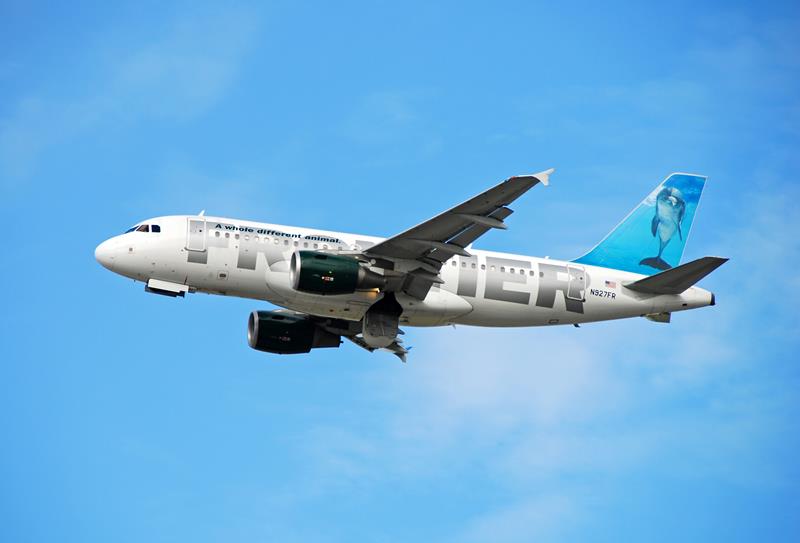 Frontier began as a small airline based in Denver and primarily serving destinations in the Rocky Mountains and Great Plains, but has spread its wings in recent years, incorporating destinations as far away as Mexico and the Caribbean. Despite this growth it has retained the kind of customer care that we expect to see in a smaller business, ranking high in customer satisfaction surveys and proving very reliable when it comes to handling its passengers' luggage.
1. Virgin America only loses the luggage of 0.78 passengers per 1,000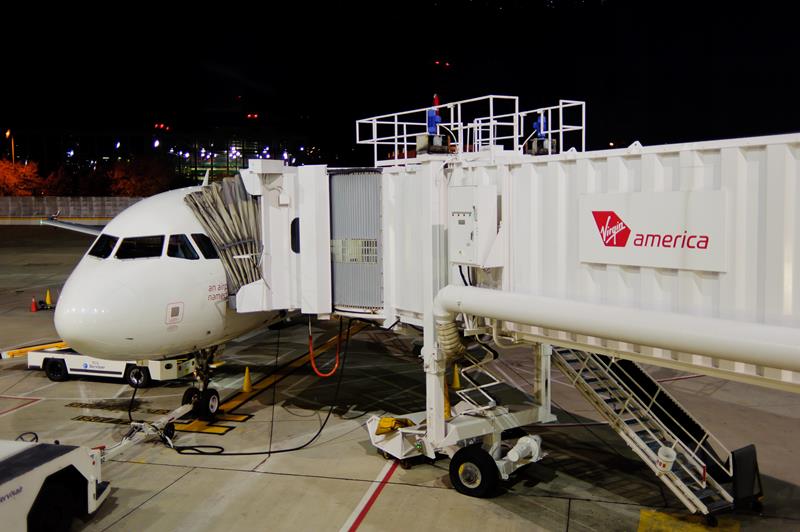 Virgin, the cheekily named offspring of British entrepreneur Richard Branson, entered the US airline market for the first time in 2007 - and only qualified for inclusion in this list back in 2012, hen it reached the milestone requirement of accounting for at least 1% of domestic market share. It still seems to have all its youthful vigour, too, mishandling the luggage of a minuscule 0.78 passengers out of every 1000 - a performance twice as good as any other airline on this list.