No-frills carrier Ryanair made the news this year by announcing the launch of transatlantic flights starting at just $15. It's a deal that sounds much too good to be true, and indeed, that $15 price tag fails to factor in the passenger taxes ($200 or so) and other fees like luggage and seat selection.
Rest assured, though: If you're looking to explore Europe on the cheap, whether you prefer the icy fjords of Scandinavia or the warm and sunny landscapes of Portugal, it's possible to find round trips in the $400-700 range. To help you on your way there, Hopper crunched the numbers for you and come up with a list of budget airlines offering the very best deals on Europe flights. Enjoy!
Set up airfare alerts with Hopper's new mobile app to get the cheapest flights to Europe!
6. Turkish Airlines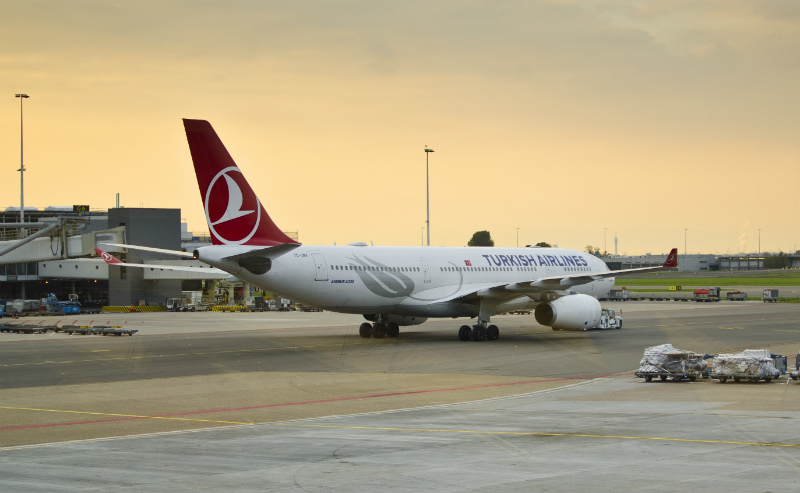 Turkey's flag carrier is definitely the best option for US residents eager to explore the busy souks, centuries-old mosques, and traditional baths of its vibrant capital Istanbul. Sample round-trip fares to Istanbul include $763 departing from Chicago's O'Hare International Airport, $692 departing from Boston's Logan International Airport, and just $645 departing from Houston's George Bush Intercontinental Airport. And as the fourth-largest carrier in the world, Turkish Airlines serve hundreds of destinations all over the world, including dozens in North America.
5. SATA International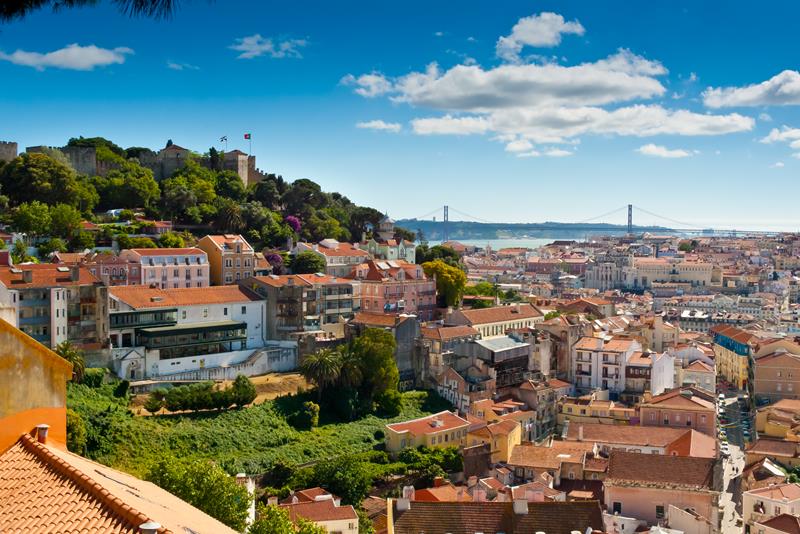 Based in the volcanic islands of the Azores, SATA International offer direct flights to mainland Portugal as well as to other destinations in Europe and North America. Boston residents in particular can find some great options for round trips to destinations in Portugal, up to $200 cheaper than other airlines' offerings. For instance, round trips from Boston to Lisbon's sunny beaches and white limestone buildings come in at just $622. The Azores are even easier to visit, with round trips as low as $472. And these are non-stop rates — no waiting around in airports needed.
4. Icelandair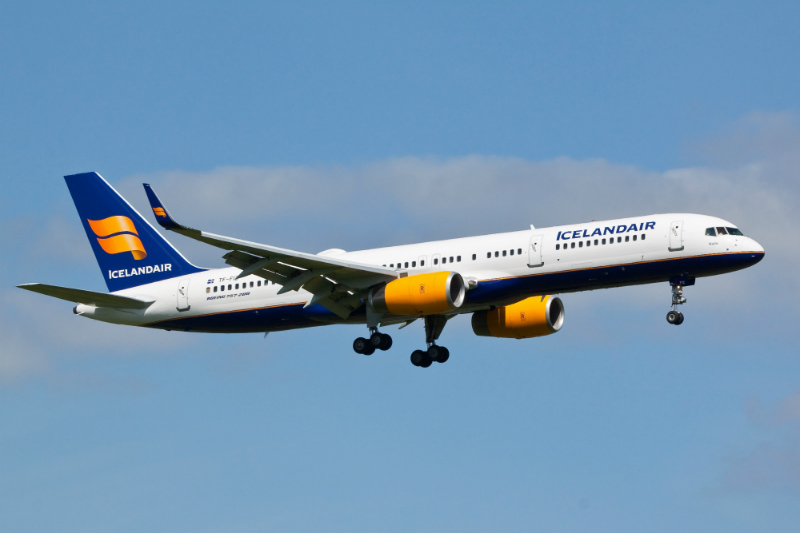 Iceland's spectacular volcanoes, geothermal pools, and colorful cityscape make it a bucket-list topper for many travelers. Residents of Washington D.C., Boston and New York can fly there for as low as $660 round trip, landing in Keflavik International Airport in just 6 hours. If Iceland doesn't tempt you, though, Icelandair also offer very affordable round trips to Copenhagen, especially for NYC residents who can hop from JFK to Denmark's capital for as low as $580 round trip.
Looking for cheap flights to Europe? Hopper's new mobile app can save you money!
3. Norwegian Air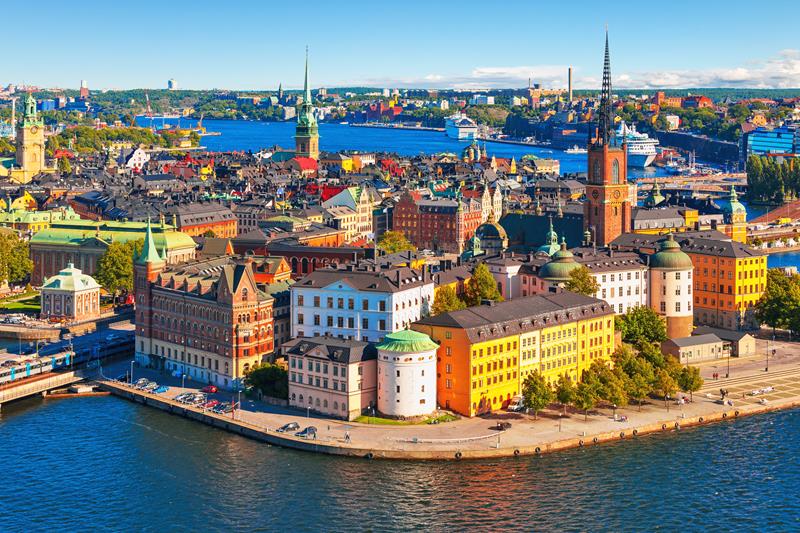 Travelers interested in Scandinavia should definitely check out Norwegian Air's super-cheap round trips, which include JFK to Stockholm for up to $546, Orlando to Copenhagen for $529, and JFK to Oslo for just about $528. (And in low season, we've found rates fall well into $400 range.) With these rates, you should have plenty of money left over to explore the islands of Stockholm, walk through narrow medieval streets lined with beautiful churches, or venture further north to see the spectacular aurora borealis.
2. XL Airways France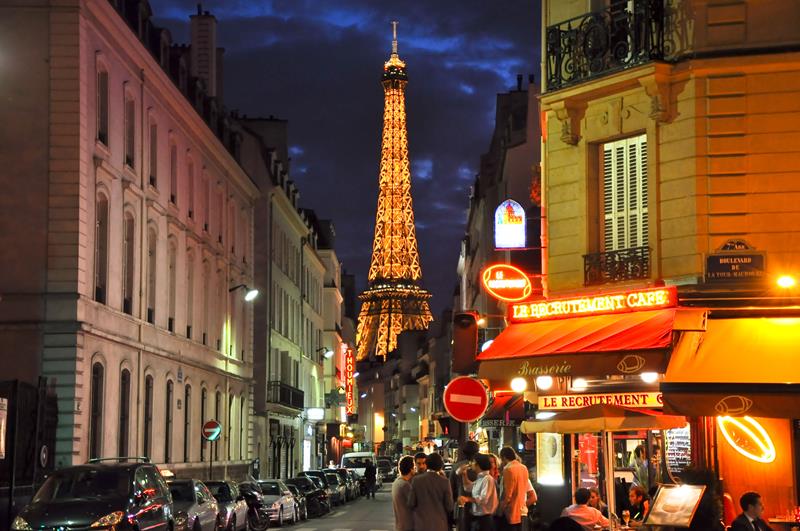 XL Airways France operates flights into just one European destination, but who cares that choices are limited when it's the City of Light on offer? With non-stop service from New York City and San Francisco to Paris, XL offers some of the cheapest Europe flights out there, with prices starting in the mid $550s much of the year. And unlike some of the other low-cost lines flying to Europe, XL offers long-haul flyers at least one complimentary hot meal.
1. WOW Air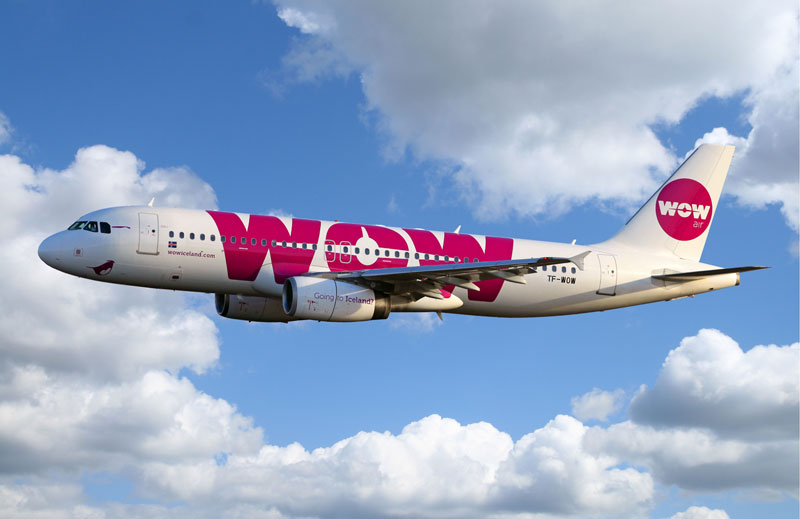 Iceland makes the list twice, this time with a low-cost carrier that describes itself as "the airline with the biggest smile and lowest prices." And there's certainly some truth to that, judging by their rates: Boston residents can find round trips to Reykjavik for as low as $409 and to Dublin for as low as $526, while those living in the Baltimore-Washington metropolitan area can visit Copenhagen for $459 and Reykjavik for $346. Additionally, the airline announced in July 2015 that it was launching brand-new routes from Boston and Baltimore to Paris and Amsterdam. These fares will go for well under $400 (in fact, we found flights from just $288). Not bad at all.
Okay, so Ryanair was totally fibbing about $15 flights. But that doesn't mean cheap flights to Europe don't exist. The only problem? Finding them! That's where Hopper's new mobile app comes in: Simply download the new Hopper mobile app and set up airfare alerts to your preferred European destination. The app will notify you when prices fall, meaning you'll never pay too much on that jaunt to Paris or that journey to London again! Download it now and start saving.