Feel like hopping across the border and hanging out among the spicy food stalls and shadow-strewn plazas of Mexico? Well doing so is both quick and easy from Houston's George Bush Intercontinental Airport, with Spirit, United and AeroMexico all offering exceptionally airfares on direct flights.
Here at Hopper we've analysed the results of millions of individual searches to calculate the top five Mexican destinations, on average, you can fly to from Houston. The results have got everything covered, whether you fancy digging into Mexico's ancient and contemporary cultures, exploring its sprawling capital, hiking through craggy cordilleras or just lounging in a luxuriant beach resort.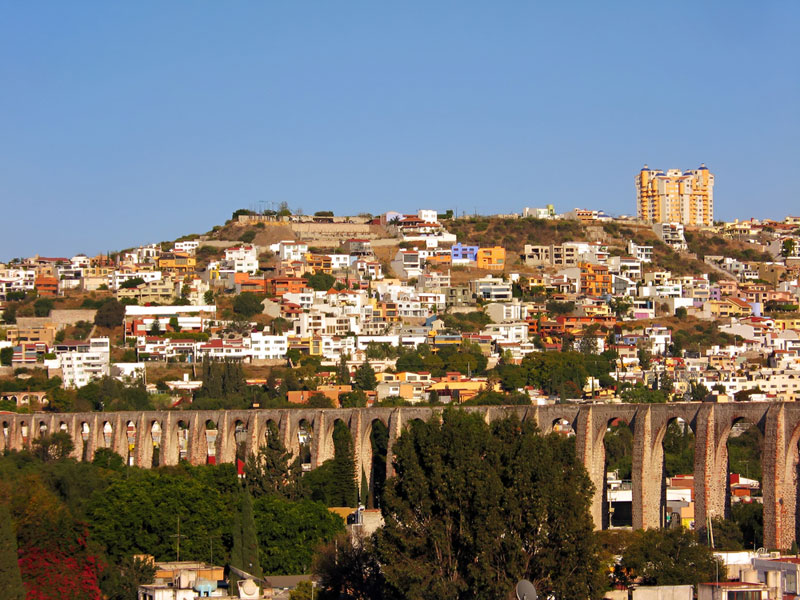 If history and culture are among your top priorities during a vacation, then few Mexican destinations beat the small city of Queretaro. Built between a pair of picturesque hills, its Old Town is listed as a World Heritage Site by UNESCO and climbs up the side of the evocatively named Cerro de Sangremal (Hill of Bad Blood), topped by the Convent of the Holy Cross. It contains what is probably Mexico's most important theater, the Teatro de la República, where an Emperor was put on trial, the 1917 constitution written, and the new national anthem played for the first time. As you stroll the city's streets you'll also find several beautiful, gold-plated baroque churches. If you need to relax just head to the Plaza de la Corregidora, the center of the town's eating, drinking and dancing scenes. If all this appeals to you, then the good news is that cheap airfares are available direct with United, taking only two hours to touch down in the central Mexican highlands.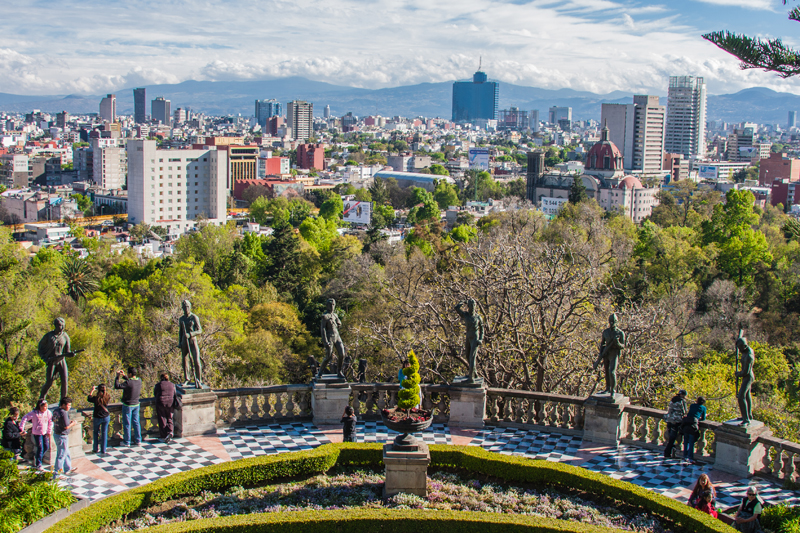 Both United and AeroMexico offer direct airfares between Houston and Mexico's sprawling capital that frequently fall beneath $300. And while it may have a reputation as a tough city to master, if you thrive in the dynamic ebb and flow of a fast-moving city, then it won't take you long to fall for the diverse attractions of North America's biggest city. Its historic city centre is packed with evocative landmarks, from the Aztec Templo Mayor to imposing colonial churches and the vast Zocalo Square. Indeed if you walk - or jump on buses - between districts you can almost feel the city evolving beneath your feet, as some gleam with the glassy towers of contemporary commerce and others transport you back to the dusty streets and shady plazas of small-town Mexico. And all this isn't to touch on the city's excellent museums (don't miss the Museo Nacional de Antropologia) and art galleries.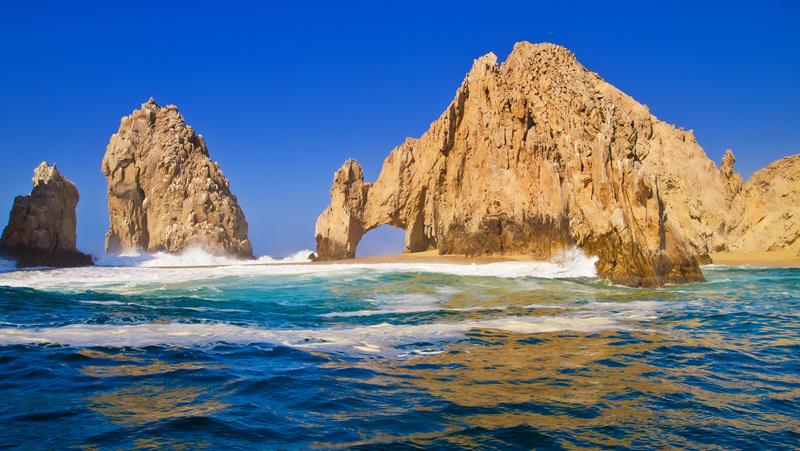 If exploring Mexico's turbulent history or navigating its chaotic capital sounds a little too much like hard work, then don't worry: our research ranks the exquisite resort town of Cabo San Lucas as the third cheapest destination from Houston. Even better, the flights are direct with Spirit Airlines, taking just over two hours to reach the southern tip of the Baja peninsula. Once there, check into one of the town's many beachfront resorts or boutique hotels, then hit the immaculate beaches: Cabo is a great spot for watersports and for scuba diving in particular. Alternatively, stay on land and play a round on one of the town's handful of world-class golf courses, before treating yourself on its sumptuous dining scene.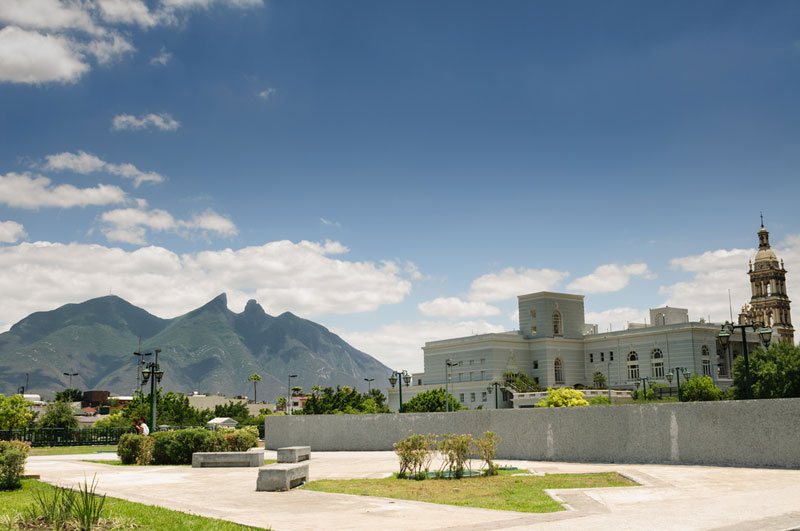 For a true taste of contemporary Mexico that will take you off the usual tourist trail, consider hopping on these direct United flights to the country's third-biggest city. An affluent center of commerce and enterprise, Monterrey was once an industrial center, and although most of its heavy industry has closed over the past few decades it remains one of the country's business hubs, giving rise to an excellent evening scene of pricey restaurants and trendy clubs. Alongside such simple pleasures, there are a couple of engrossing museums around the Macroplaza and a striking bishop's palace, the Obispado, overlooking the city from the crest of a hill. Venture a little beyond the bounds of the town and there are some great trekking and horse-riding opportunities through the mountains and canyons that surround it.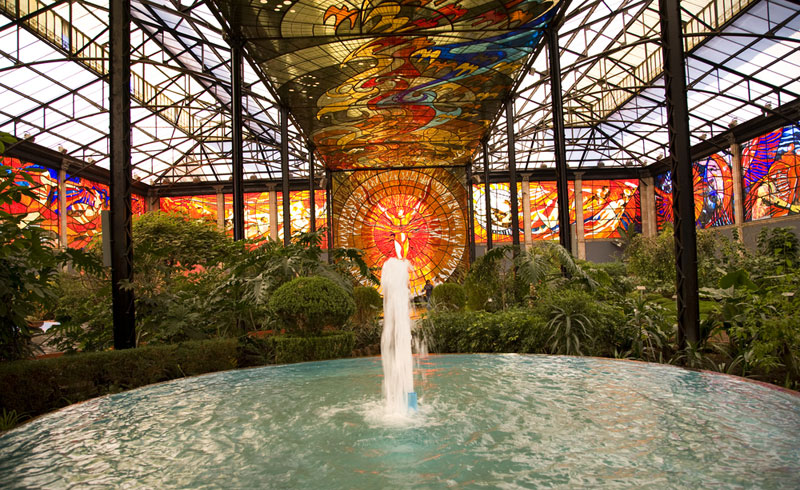 A busy indigenous settlement in pre-Columbian Mexico, the modern Toluca was founded after Spanish forces under the command of Cortez defeated its Aztec inhabitants, and has since grown into one of the country's most prosperous towns. Sadly, few traces of its pre-Hispanic past remain visible, but it has a very picturesque old town and a huge central square shadowed by an imposing cathedral. As well as these stand-out sights, there are a number of interesting places dotted around that it's worth digging out, such as the Cosmovitral, a stained-glass-window-lit plant conservatory, and intriguing anthropology and folk art museums located within the Mexican Cultural Center. If you fancy seeing somewhere a little different in Mexico, direct Spirit flights from Houston can cost as little as $230.