Philadelphia travelers looking to escape the cold weather this winter will want to make a trek to Mexico. Whether you're looking for a beach party atmosphere, a secluded tropical adventure or a cultural exploration, Mexico has everything to satisfy your travel needs. For instance, the traveler looking for an authentic experience may want to visit Puerto Vallarta, known for its caught-that-day seafood grilled right in front of you. Lucky for you, Hopper found the five cheapest flights from Philadelphia to Mexico, with ticket prices ranging from $368 to $574. All you need is a bathing suit and some sunscreen before your Mexican vacation becomes a reality.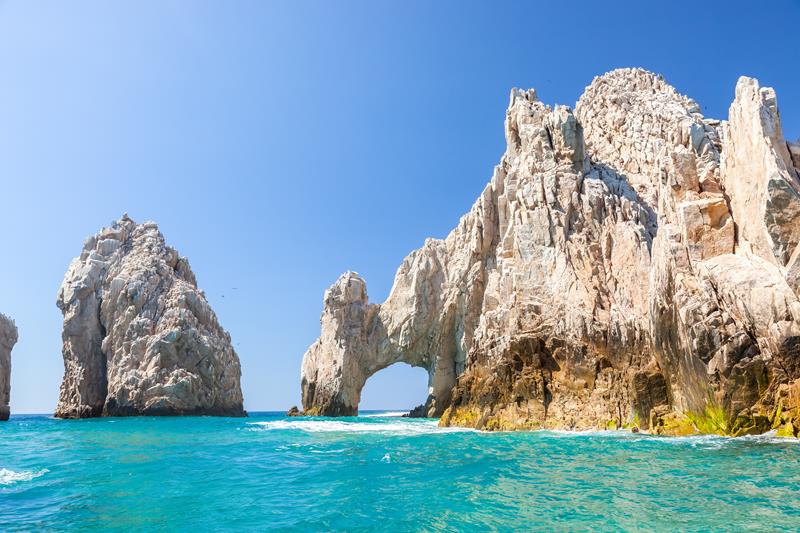 Cabo San Lucas (or simply Cabo) beckons Philadelphia travelers with its beaches, snorkeling opportunities and all-out party atmosphere. Visitors won't want to miss El Arco de Cabo San Lucas, a local attraction known for being the most southern point of Mexico's Baja California Peninsula. Nearby, Lovers Beach attracts guests with the colorful fish and coral that flock to Neptune's Finger, a giant rock in front of the beach. Philadelphians trying to reach this fun-in-the-sun destination can only do so on flights with stops. Sometimes these flights can sell for as low as $344.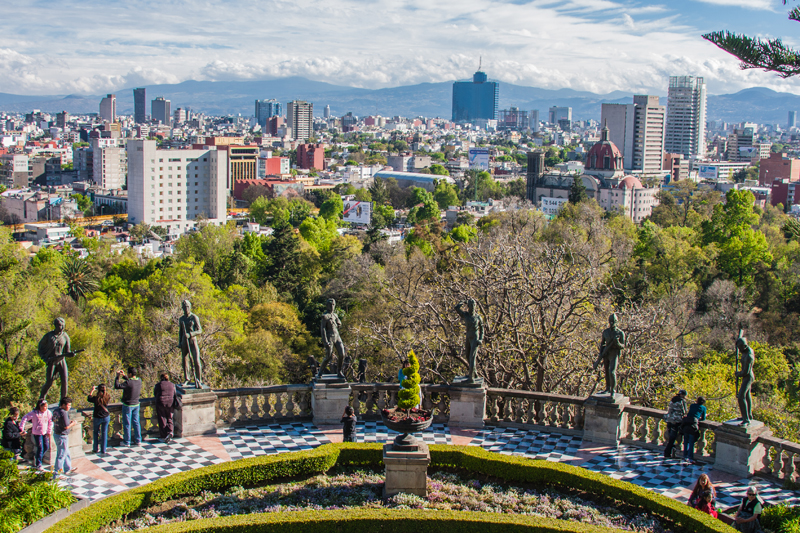 Mexico City trades in the typical Mexican tourist beaches and surf spots with a truly cultural epicenter. The oldest capital city in the Americas, Mexico City's Historic Center and the floating gardens of Xochimilco have both been declared World Heritage Sites by UNESCO. The Historic Center houses the Spanish-era Metropolitan Cathedral and ancient Aztec temple ruins, while Xochimilco is known for its canals filled with colorful gondola-like boats called "trajineras." Only flights with stops to the historic mecca are available—some for as low as $331.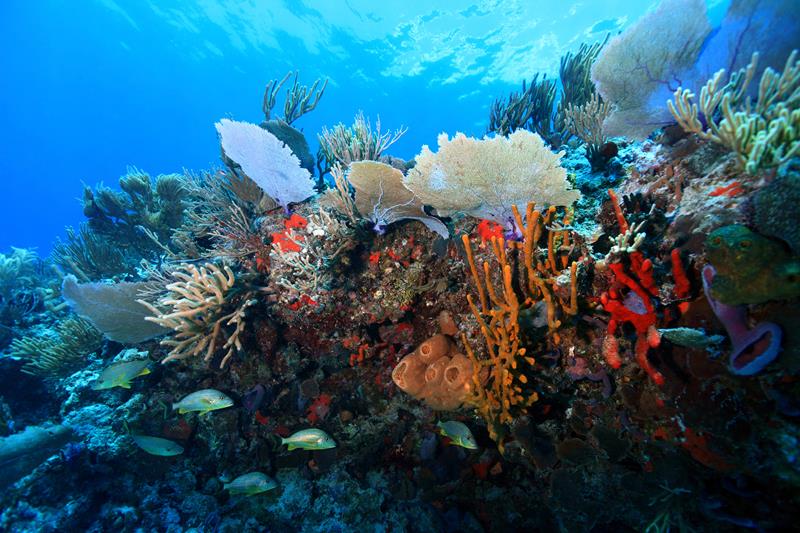 The island of Cozumel, located in the Caribbean Sea off the coast of Playa del Carmen, offers visitors an authentic Mexican escape. Authentic bars and restaurants attract tourists, alongside the stores selling tequila and Cuban cigars. The clear-blue waters also make it a popular diving and snorkeling spot. If you're visiting on a Sunday, don't forget to check out the fixed stage in the main plaza, where locals and tourists celebrate the evening with a dance into the night. Some lucky travelers have found flights with stops for as low as $335.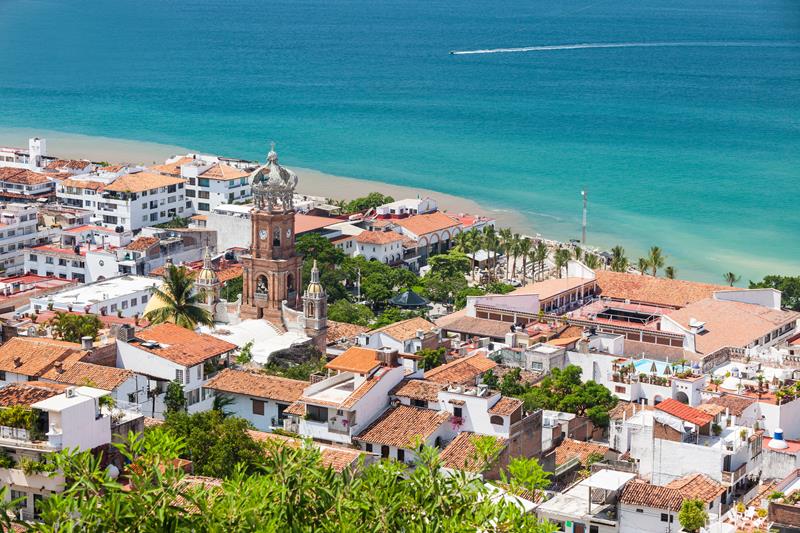 Puerto Vallarta is known as a popular tourist destination on Mexico's West Coast; however, it doesn't attract the same Spring Break crowd that other Mexican beach spots do. Travelers can expect rich, green foliage that make it feel more tropical and local restaurants that will grill you seafood caught that very afternoon. Surf enthusiasts will want to visit the town of Sayulitas, a bohemian surfing town located just north of Puerto Vallarta, complete with cobblestone streets. The Philadelphia-to-Puerto Vallarta flight is available with stops. It will take about seven hours to get there, but is well worth it!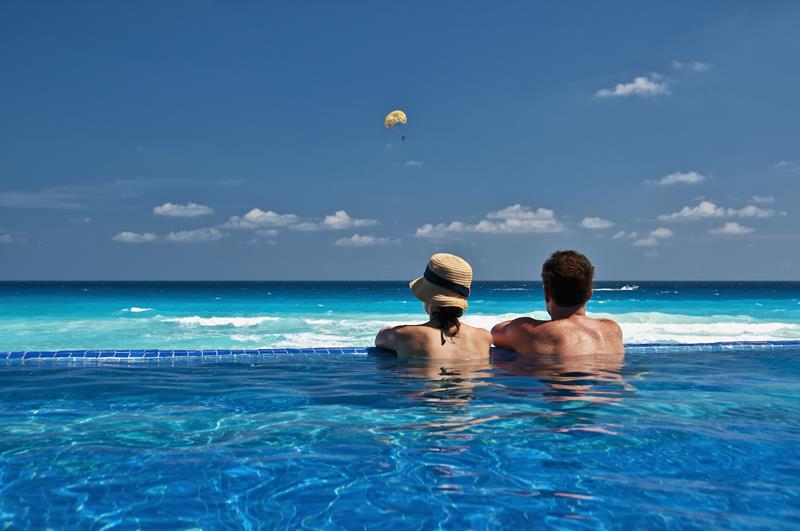 The nonstop flight from Philadelphia to Cancun is a quick three hours and 45 minutes, making it a popular destination for East Coasters. That means in no time, you can be sipping a margarita at a thatched-roof pool bar. Frontier offers the best deals on flights, which are sometimes $200 less than other airlines. Some lucky travelers have even found tickets for as low as $274. Philly travelers can use that savings towards a round of shots at one of the local cantinas or on a catamaran ride out onto the clear-blue water.