Brigham Young and his band of Mormon followers chose a pretty spectacular setting for their religious community back in 1847, set beside glacier-crowned mountains and dramatic, stream-carved canyons. But there are a few things it didn't have, say, sun-kissed beaches, tropical rainforest, or an ancient architectural heritage (presumably none of these attributes were high on Young's list of priorities for his new settlement). Fortunately, air travel has taken off somewhat since the mid-19th century, and now residents of Salt Lake City can experience all those features simply by clambering aboard a plane bound for Mexico. Here we've gathered together the five cheapest destinations travelers can fly to from SLC airport, encompassing both the lively urban sprawl of Guadalajara and the beachfront tranquility of Cabo San Lucas.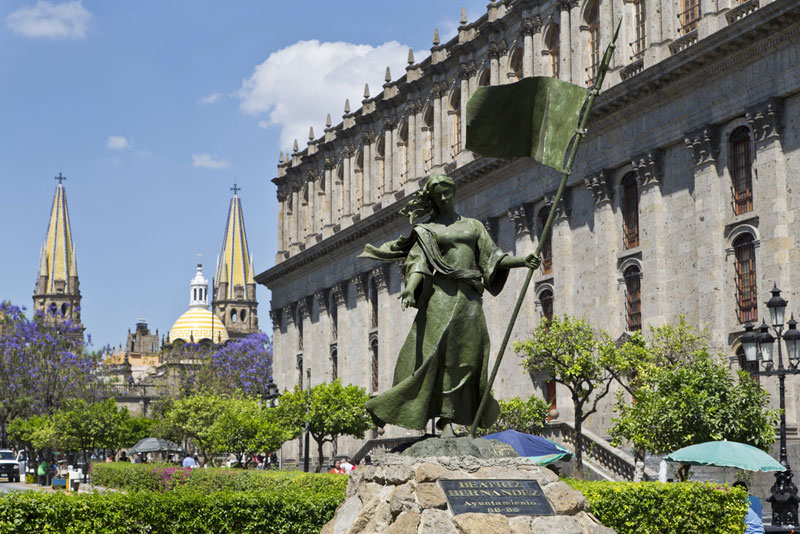 Guadalajara's growth into a minor tourist destination over the past decade was unforeseen by anyone, let alone residents of the town itself. But, in retrospect, with its colourful Centro Historico, characterful coffee house scene and tequila-tinted nightlife, its increasing popularity shouldn't have come as a surprise. And while its attractions are now firmly placed among the Mayan ruins and sun-drenched resorts of Mexico's travel guides, it remains overlooked by many, making it a more authentic-feeling destination than its more famous counterparts. Its newfound popularity is marked by the fact that it can be easily reached from an airport as remote as Salt Lake City's: Alaska operate the cheapest flights, though with a stop and travel time of 15 hours, some may prefer to cough up a $150 extra for Delta's direct alternative.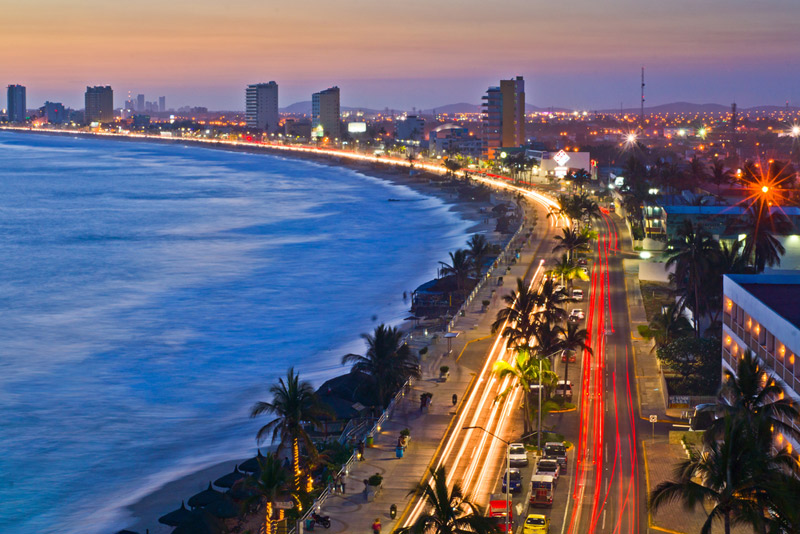 Mazatlan sits at the opposite pole of Mexico's tourist trade to Guadalajara: it's been a popular tourist resort since the mid-20th century, and during the 80s and 90s seemed to have lost its original charm to the proliferation of out-of-place tourist developments. But the town's authorities have pulled it back from the brink and, if you make sure you get out of its traditional tourist heartlands, its a deeply atmospheric destination once again: wander the beautifully restored Old Town, then head down to the crag-framed white sand of the paradisaical beaches that made Mazatlan popular in the first place. The cheapest flights are indirect with American Airlines.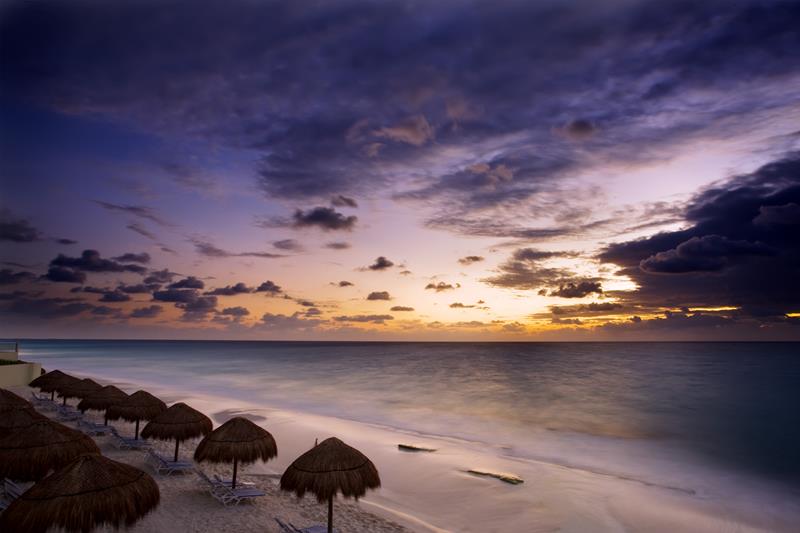 No round-up of Mexican vacation destinations would be complete without Cancun, that idyllically placed, purpose-designed tourist resort set among 14 miles of beautiful beaches on the Yucatan peninsula. Whether it's all-night clubbing or Mayan ruins, rainforest hikes or deep sea dives, the resort has something for every taste, which is why even the most disdainful of independent travelers find it difficult to resist. American offer airfares as low as $450 on a route that involves one stop and a travel time of seven hours, or you can pay a little extra to fly direct with AeroMexico and reduce that travel time by two hours.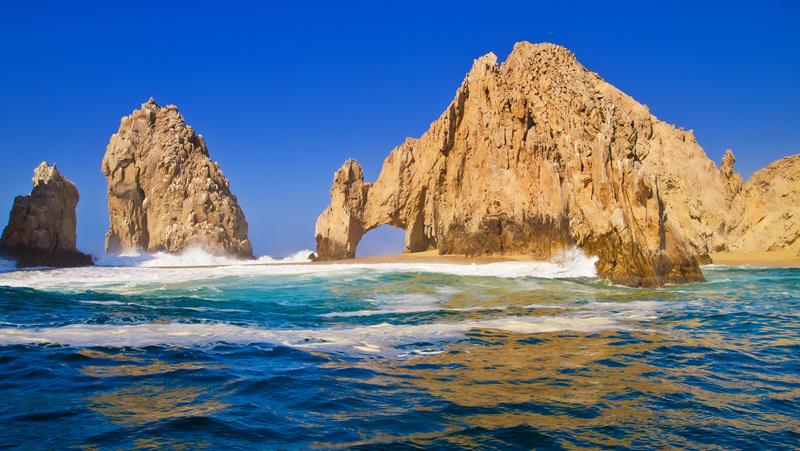 Just as Salt Lake City began life as an isolated religious retreat, Cabo San Lucas, perched on the far end of the Baja peninsula, was for most of its existence a remote fishing village barely touched by the outside world. Now though - emblematic, perhaps, of the changes wrought by globalisation - direct flights connect northern Utah to the gorgeously situated Mexican town, a point of pilgrimage for anglers, scuba divers and watersports enthusiasts. These direct flights are with Delta and cost around $550, so it might be worth exercising a little patience and flying indirect with American, doubling your journey time to seven or eight hours.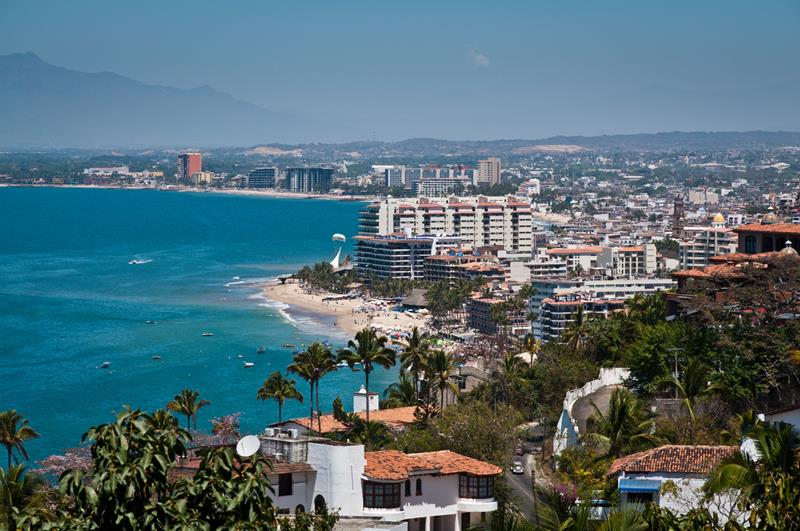 Set on the sparkling Pacific waters of the Bahia de Banderas, framed by jungle-cloaked, water-streaked mountains, Puerto Vallarta is among the most spectacular of Mexico's many sun-dazzled coastal resorts. The town itself is particularly pleasant, too, stitched together by a waterfront boardwalk, the Malecon, which is studded with fine restaurants, diverse shops, and clubs catering to all sexual orientations. As this suggests, Puerto Vallarta is among the most sophisticated of its kind in Mexico, although you do tend to pay a little extra for its swankier pleasures. There are direct flights with Delta but, as American Airlines run connecting flights that are $300 cheaper, you might want to just suck up a few extra hours sitting on a plane.