BREAKING: jetBlue has just announced its one-day Cinco de Flyo sale, so we're kicking off the fiesta with five amazing flights from New York City! These all come in for $318 or much less and take you to great Southern cities and tropical isles.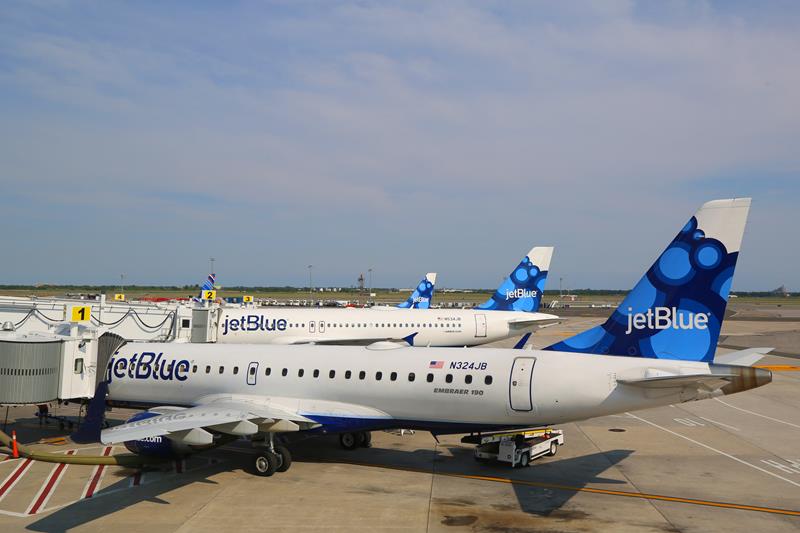 From its antebellum architecture to its inimitable barbecue scene, Charleston is a one-of-a-kind American getaway. A quick two-hour flight from New York City will have you on the ground in no time, ready to explore the city's waterfront park, French Quarter, Battery, and more.
Savannah is bursting at the seams with Southern hospitality. Discover its historical (and some say haunted) squares and tree-lined streets before settling down with a mint julep or two. These quick non-stops on JetBlue will get you there in just two hours and change.
Next up on this list: West Palm Beach, Florida, where super-quick non-stops cost just $258. Play golf on a number of fabulous area courses or hit the beach with a stack of magazines and no plans for the day. It's a perfect weekend getaway.
Sugar-soft pink-sand beaches and unbelievably clear water (perfect for wreck diving and snorkeling) await on the pretty island of Bermuda. Hotels can be pricey, so save on super-cheap airfare from jetBlue from just $278 round trip.
Is it the Caribbean you're after? Hit up Grand Cayman! Gourmet restaurants, luxury hotels, and of course Seven Mile Beach are welcoming New Yorkers itching to escape the city. Meet a sting ray, sample rum, or just relax in the sun. (Returning will be so hard.)