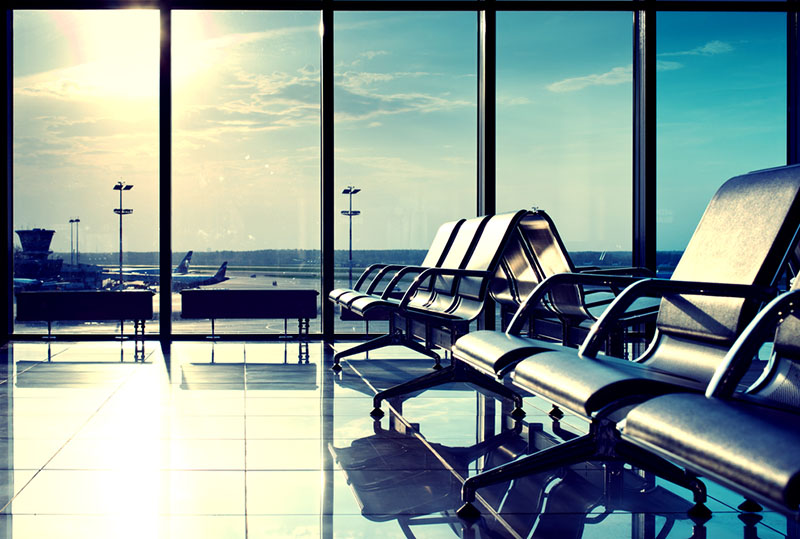 Some people stand on one leg while they press the "buy" button, others attach mummified fox paws to a bowler's hat and hum a ditty, while the real winners mix alchemical potions of potpourri and pineapple juice before they go searching for their bargain airfare. Hey, you never know: It may just save a dollar or two on your flight.
Or not.
If you've been getting tangled in the web of myths and weird tips surrounding buying airfare, then don't worry, because Hopper are on hand to bust the phonies and vanquish the frauds with this list of the five biggest myths about booking travel in the skies. Enjoy.
Clearing Your Cookies and Cache Will Get You Lower Prices
Let's put the cookie conspiracy theory to bed once and for all: Clearing that cache simply makes no difference to the price of airfare. Industry experts have conducted in-depth research and discovered no evidence of price discrimination on the basis of tailored advertising — so don't start fretting if you've already gone looking for those hops to the Caribbean but decided not to book! In fact, it's actually in the airline's interest for passengers to book directly with them, keeping things cheaper and easier to manage, while airfare aggregators have deals with carriers to ensure only the lowest fares show.
You Can Show Up at the Airport and Get Great Last-Minute Flights
While there's no question that some lucky fliers have managed to bag a bargain by waltzing into the departure lounges that day, it looks as though most passengers (up to 80%) eager to secure a last-minute deal actually need their seats and are willing to pay plenty more for the luxury of flying last-minute. That means the traditional supply-and-demand model of airline pricing goes out the window, and travelers could find themselves paying heavily for seats that were selling for peanuts just weeks before. Of course, there are alternatives for spontaneous types, like Hopper's Get the Flight Out app.
Buying Two One-Way Flights Is Always a Better Deal
While the statistics show that it may be possible to save a couple of dollars each way by buying two separate flights instead of one round-trip ticket, this certainly isn't always the case. In fact, many passengers end up coming out worse off from not bagging their returns in as timely a fashion as their departures. What's more, average savings by making use of so-called "hacker fares'" tend to be negligible, making them only really worthwhile if you're unsure about your return dates or are embarking on an open-ended trip.
You Should Change Your Country of Origin to Find Cheaper Prices
Changing your country of origin to book flights is a tactic fraught with potholes and uncertainties. For one, the airline could theoretically cancel your booking on the basis it was made on false pretenses, and while that's unlikely, many also revert to charging fees in line with the customer's billing address, not location — meaning there'd be risk with no reward. What's more, there are often various taxes and fees applied to bookings for foreign travelers, which could add to your ticket cost. It's worth a try if you don't mind taking the risk, but it's much easier to just set up a fare alert in the Hopper app and wait for the cheapest prices to find you.
There Is a Best Time of Day to Find Airfare
Put simply, it's virtually impossible to pinpoint the precise time of day that's best for buying your airfare. Airline prices fluctuate far too heavily from hour-to-hour for any successful reading to be made, meaning those early-bird predictions or witching-hour buyer's guides are all a load of codswallop! It is possible to pinpoint the best day of the week to book particular flights, however. Check out The Cheapest Days to Fly Internationally, The Cheapest Days to Fly Domestically, and set up a fare alert for your specific route in the Hopper app. We'll tell you when is the best time to book!