Some airline fees are largely unavoidable, from credit-card fees to taxes. But there are some you can skip, even on low-cost carriers like Ryanair! By paying attention to details and packing smart, you'll be able to keep your airfare low and your holiday happy.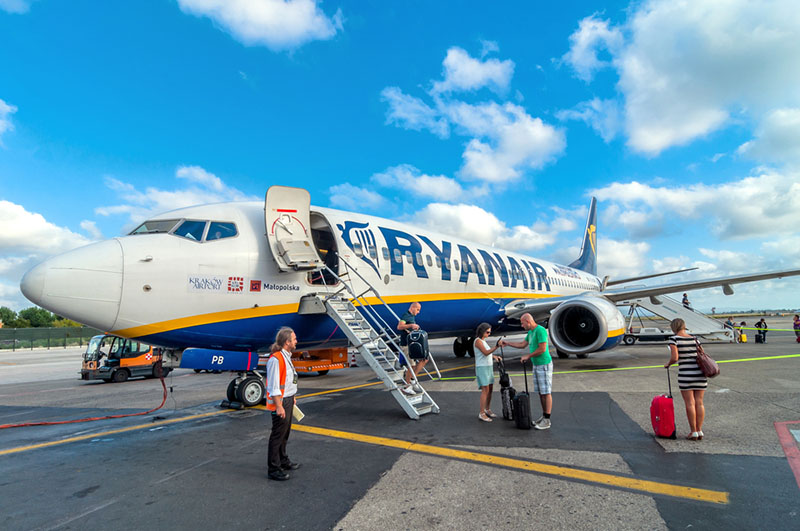 Name-Change Fee
Want to save a quick £160? Then spell your name right. Ryanair charges a whopping £110-£160 to change your name on your ticket. Double-check all of your passenger information (including the spelling of your name) when booking your flight, and make sure it matches your photo I.D. or passport.
Bicycle Fee
Bringing your bicycle along with you can cost £60-£70, depending on whether you booked your ticket online or over the phone. It's a hefty (and avoidable) fee. Likely, you can hire a bicycle in your destination for far less, especially if you are headed to a holiday hotspot.
Airport Check-In Fee
Checking in online for your Ryanair flight is not only convenient, it's free. So forget checking in at the airport, unless you're flying BusinessPlus: It'll cost you £45 (plus that's another queue you can avoid).
Boarding-Pass Reissue Fee
It happens to the best of us: You misplace your boarding pass while paying for a coffee, using the restroom, or simply sitting still. While it's not the costliest mistake to make, it is annoying to replace your boarding pass. Ryanair charges £15 to reissue. So keep your boarding pass safe or go digital and use a mobile boarding pass.
Excess Baggage Fee
Ryanair charges £10 per kilo of overweight checked baggage, which can easily add up. Whenever possible, rely on cabin baggage only. If you do need to check bags, pack them carefully and keep them under 15kg (which will cost you £15-£35 already).