Tampa is known to be one of those All-American all-rounders. A vibrant nightlife, an energetic twenty-something population, stunning coastlines and an outdoorsy ambience. Perhaps it's true that you can have too much of a good thing, however, because it seems Tampa locals are eager to get a taste of the deliciously bad things that make up the city of Las Vegas. The Tampa to Las Vegas route is a relatively popular one, and there are some great deals on a round-trip flight for travelers who know where to look. Whether you're a Tampa local looking to experience Vegas' glittery lights, the extravagant casinos or the indulgent hotels, you'll want to have as much disposable pocket money as possible – so follow our easy tips to make sure you're getting a cheap flight from Tampa to Las Vegas.
See the great deals travelers are finding right now on flights from Tampa to Las Vegas on the Hopper Flight Explorer.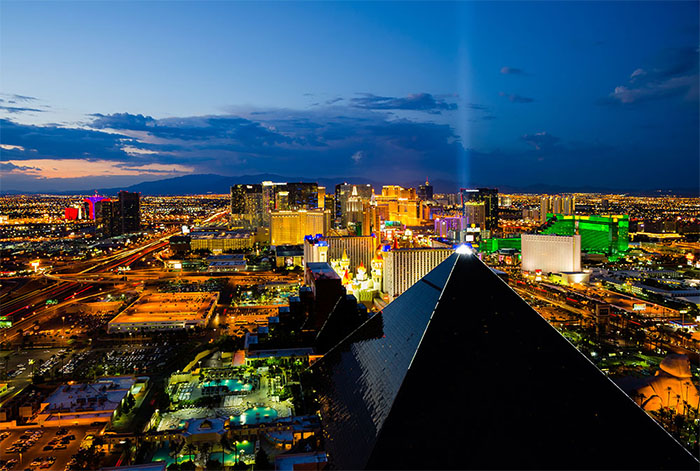 1. The cheapest time to book a flight from Tampa to Las Vegas is 14 days in advance, saving up to $200
Booking well in advance for your Las Vegas trip won't make a significant difference to the price on the Tampa to Las Vegas route. Until about 14 days before departure, prices are steady and reasonably low. However, if you really leave it until the last minute, you'll see a huge hike in the flight price. In the two weeks before departure, flights increase steeply so that they come in at $200 more.
2. The cheapest time to fly from Tampa to Las Vegas is in January or July, saving up to $50
Take a New Year's trip or a midsummer vaycay and save on your Tampa to Las Vegas flight. If you're worried that Las Vegas hosts just a little too much temptation for those new year's resolutions to withstand, or if you'd rather stick around Tampa's gorgeous beaches in the hot summer months, don't worry too much: Flying in the two cheapest months will only equate to a maximum saving of about $50 on average.
3. The cheapest day to fly from Tampa to Las Vegas is on a Tuesday, saving up to $73
While flying on an off-peak month might only save you a potential $50, simply flying on a particular day of the week could mean savings of up to $73. Tuesday is the cheapest option, which leaves travelers with the best part of a week to enjoy the many tourist attractions Vegas has to offer while benefiting from the relative calm and the generally lower accommodation rates of weekday Las Vegas. If you've arrived to party, don't worry; every night is a party night in Sin City.
4. Save up to $99 by returning on a Wednesday
By flying back to Tampa on a Wednesday, travelers can save almost $100 in comparison to the more expensive days. If travelers decide to arrive on a Tuesday and depart on a Wednesday, not only will they save on flights but they'll avoid an extra weekend and the attendant high rates and high life parties that go with it. So those travel days end up as an all-round cheaper option.
Direct flights aren't currently available on this route, but US airways offers great deals on indirect flights via Charlotte, getting you to your destination in as little as 7.5 hours. Frontier Airlines and Spirit Airlines are the two most expensive options, with good deals on US Airways typically at least $60 less than those of Frontier or Spirit. Despite the arguable inconvenience of the indirect route, Tampa is still the cheapest airport in the area from which to fly to Las Vegas – Sarasota and Orlando both typically have higher rates on this route.
Airlines offering connecting flights from Tampa to Las Vegas:
- US Airways makes the journey in 7 hours via Phoenix or Charlotte for $281 round trip, on average.
- Delta makes the journey in 7 hours via Atlanta for $283 round trip, on average.
- Frontier makes the journey in 8 hours via Denver for $352 round trip, on average.
- United makes the journey in 7 hours via Houston for $356 round trip, on average.
- Spirit makes the journey in 9 hours via Detroit or Fort Lauderdale for $253 round trip, on average.
6. Frequent fliers on US Airways can use 25,000 miles to book a round-trip ticket
Are you a regular globe hopper or frequent business traveler? US Airways allows you to use your airmiles to book a round-trip flight. For low level round-trip flights in North America, travelers who've built up the equivalent of 25,000 airmiles – be that from flights, hotels or even credit cards – can use that to pay off the price of their ticket. Fees will still apply, of course, including a ticketing and processing fee.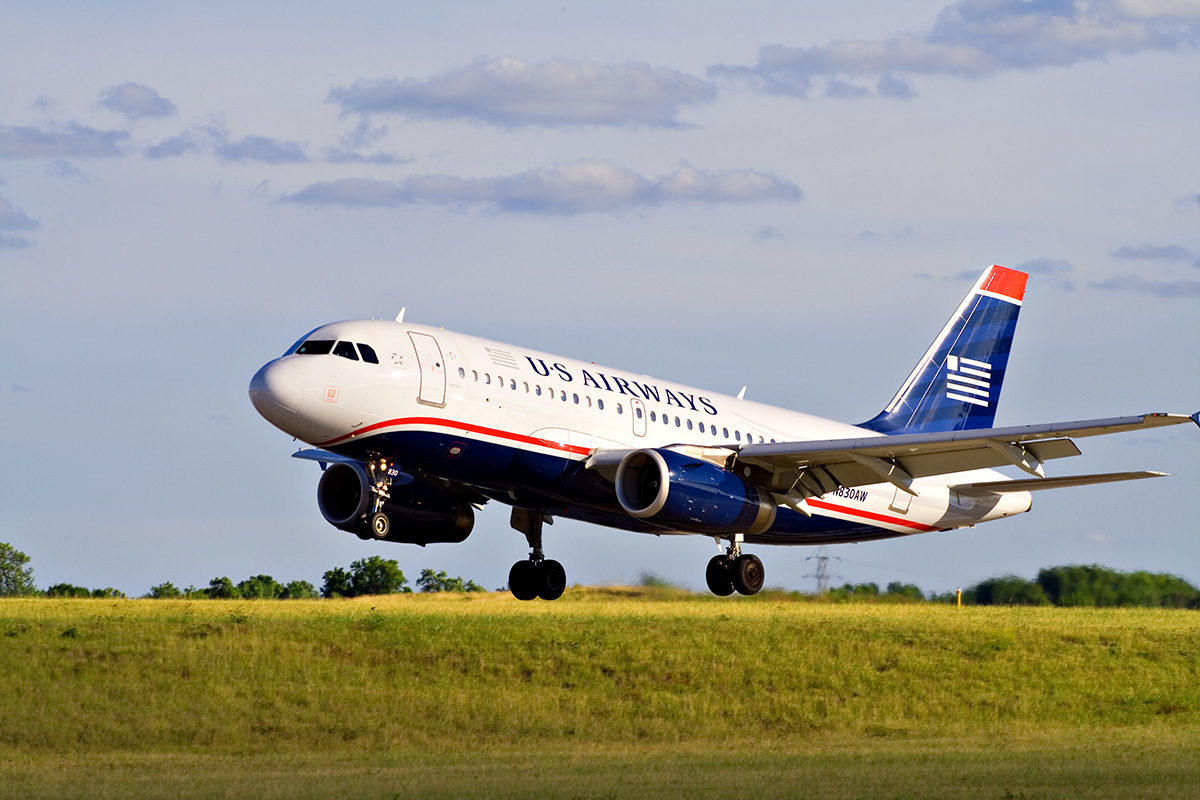 7. Check out Hopper's When to Fly and Buy Reports for up-to-date information
Hopper's team of data scientists have compiled comprehensive and up-to-the-moment reports on how best to book your flight, from the when to the where to the how. For the full current rundown, check out the When to Fly and Buy Reports. On the Tampa to Las Vegas route, the report we've used here has analysed almost 6.5 million flight prices searched in the last month alone. The report tells us that demand is decreasing but flight prices are going up at the time of writing, so be sure to check the latest report before booking.
Check out Hopper's latest when to fly and buy report for flights from Tampa to Las Vegas for up-to-date information
Before booking your ticket, it's always useful to have as much information about your chosen airline as possible. To that end, Hopper's Airline Fees Calculator reveals any potential extra costs you might incur on your chosen airline. Maybe you travel heavy and you're worried about getting caught out on baggage fees, or perhaps you like to reserve your favorite seat in advance without having to pay dearly for the privilege? Most of us have, at some point, been caught out at the check-in desk with unpleasantly surprising fees, but we're here to save you from that particular travel hell.
Keep in mind that a cheap flight from Tampa to Las Vegas is about $329 round trip
A good price on your Tampa to Las Vegas ticket is there for the taking. An eminently reasonable $329 round-trip flight could be yours if you follow our easy tips for booking, and the very luckiest among you might even find a flight as low as $245.
How the flight from Tampa to Las Vegas compares to flights to other fun cities