If you're sick of the sight of those roaming moose, or the icy glaciers of the Chugach Mountains are sending shivers down your spine, why not consider popping over to Anchorage's Ted Stevens International Airport for a ride down south to somewhere warmer. Perhaps even to the shimmering Caribbean strips of Mexican Cancun, where rum punches rub shoulders with coral reefs and Spring Breakers party all night long.
If that's got you thinking, check out this list of our 10 tips for finding cheap flights from Anchorage to Cancun, all put together by Hopper's expert flight team using up-to-date data sourced from right across the internet.
See the great deals travelers are finding right now on flights between Anchorage and Cancun using the Hopper Flight Explorer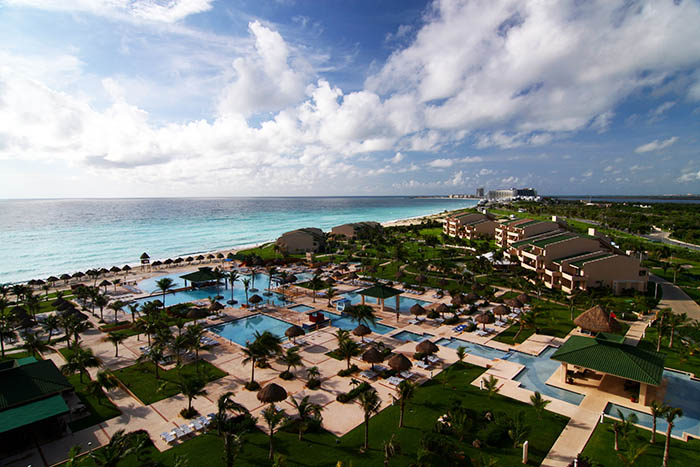 1. The cheapest time to book a flight from Anchorage to Cancun is 21 days in advance, saving up to $75
Okay, so this one's pretty tricky to pinpoint because our stats have shown that average fares on the route from Anchorage to Cancun are up and down like the dance floor crowd in a spring break party at Señor Frogs, but we have managed to identify some low points in the prices—at 21, 39 and 45 days before departure. And while we think those findings are still a little unpredictable, there's a small chance they could help save fliers around $75. More generally speaking, try not to buy too late, because prices do tend upwards closer to take-off.
2. The cheapest time to fly from Anchorage to Cancun is any time after March, saving up to $100
If you're heading to Cancun to join the heady crowds of Spring Breakers that flock to its clubs and beaches from all across the US between March and April, then these savings will come as a real bonus. Knocking off more than $100 on average from the price of return trip flights, they should leave revelers with plenty more cash to splash on those mojitos, rum punches and pina coladas by the pool. Don't forget your party hat!
3. Save up to $35 by returning on a Wednesday or Thursday
While $35 may not seem like much when average total flight prices are often in quadruple figures, we at Hopper believe that every little helps, especially when it means an extra cocktail or two in the sun. So, why not schedule your trip to Mexico to return on a Wednesday or a Thursday, both of which offer the best possible savings to fliers on the route between Anchorage's Ted Stevens Airport and Cancun International.
4. Delta and Alaska Airlines have the cheapest flights from Anchorage to Cancun
With no fewer than five separate carriers making the regular hop south from chilly Anchorage to sultry Cancun, it seems that Alaskan locals really have the pick of the bunch when it comes to choosing who to fly with. We've discovered that Delta Air Lines and Alaska Airlines offer the cheapest tickets overall, with average return trip price tags of just $884 and $881 respectively. Unusually, the airline with the largest market share on the route—United—is also more expensive, with average round trip prices in the region of a $917.
Airlines offering connecting flights from Anchorage to Cancun:
- American Airlines makes the journey in 16 hours via Phoenix' Sky Harbor Airport for $896 round trip, on average.
- Alaska Airlines makes the journey in 13 hours via Denver International Airport for $881 round trip, on average.
- Delta Airlines makes the journey in 15 hours via LAX for $884 round trip, on average.
- United Airlines makes the journey in 13 hours via Denver International Airport for $917 round trip, on average.
5. Frequent fliers on Delta can use 35,000 miles to book a round-trip ticket
Because Delta Air Lines have done fliers out of Alaska the courtesy of making them eligible for the lower band of rewards on their loyalty program, flights into Cancun International will now cost Anchorage locals the same amount of air miles (35,000 for economy and 60,000 for business) as they would passengers out of New York's JFK, Chicago's O'Hare International or Boston's Logan Airport. That's a real bargain when you're contemplating a 12-hour flight over more than 4,000 miles!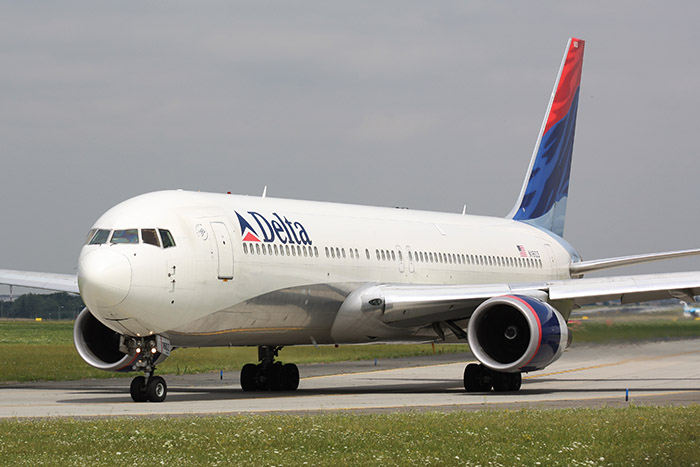 6. Check out Hopper's When to Fly and Buy Reports for up-to-date information
With so many variables to think about when it comes to trying to bag the cheapest flight prices possible, it's always a good idea to have a comprehensive breakdown of the lot. That's why Hopper have put together their When to Fly and Buy Reports application, which collates more than 100,000 pieces of data related to the route from Anchorage to Cancun every month, to bring users information on the cheapest departure dates, yearly highs and lows and much, much more.
See Hopper's latest when to fly and buy report for flights from Anchorage to Cancun for constantly updated information
7. Take a look at Hopper's Airline Fee Calculator to get the real cost of your ticket
Checked baggage, extra leg room, in-flight Wi-Fi services, meals, drinks, seat selection and carry-on luggage—the list goes on and on when it comes to possible additional charges added to the total of your quoted flight price, which means that what once looked like a real bargain may actually not be that great after all. That's why would-be travelers should be sure to check out Hopper's Airline Fees Calculator, which offers a simple, easy-to-use breakdown of every associated cost when it comes to booking flights!
8. Keep in mind that a cheap flight from Anchorage to Cancun is about $850 round trip
We've discovered huge fluctuations in the possible flight prices on the route between Anchorage and Cancun, with some passengers managing to bag super-cheap connections for as little as $700 and many others paying in excess of $1000. As a yardstick, we think it's a good idea to consider the $850 mark a good price, booking anything on or near that without hesitation, in the knowledge that it will put you well within the top 50% of cheapest tickets on the plane!