Cancun, with its coral reefs, rainforests and glorious beaches, is always an in-demand destination. In fact, it's one of the most popular international destinations for travelers from Indianapolis. But visiting the city to stay in one of its all-inclusive beachfront resorts is not cheap, as accommodation and drink prices can quickly add up. But one thing that doesn't have to cost an arm and a leg is the flight. Just follow these eight tips to find cheap flights from Indianapolis to Cancun and you could save up to $302 on each ticket!
See the great deals travelers are finding right now on flights between Indianapolis and Cancun using the Hopper Flight Explorer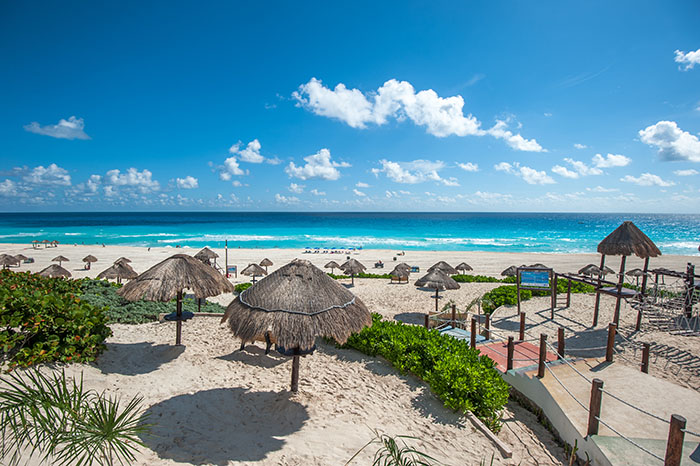 1. The cheapest time to book a flight from Indianapolis to Cancun is 21 days in advance, saving up to $160
To squeeze maximum savings on your flight from Indianapolis to Cancun, you need to book your ticket at least 21 days in advance. If you leave it later than this, airfares increase gradually until two weeks before your flight, at which point they begin to climb sharply, reaching as high as $600 if you buy on the day that you fly. The good news for Indiana dwellers is that they don't have to be any more organized than this: booking more than three weeks in advance will make no difference at all, with average prices remaining around $435.
2. The cheapest time to fly from Indianapolis to Cancun is after April, saving up to $100
Airfares take a sudden plunge after April, with the cheapest tickets available through Indiana's summer months of May, June, July and August. This is great news for families with kids, who can fly on the cheap to Cancun for a memorable summer holiday. It's also good for those on a tight budget, as a cut-price flight can be combined with a visit during Cancun's low season, with hotel and tour costs slashed between May and November. But this timing does entail quitting Indiana during the summer, when the weather is most inviting. Fortunately, flying in September, October and November is only marginally more expensive, and you'll still hit the low season if you visit as autumn settles on the Midwest.
3. Save up to $42 by returning on a Wednesday
If you can return to the Midwest in the middle of the week, you can shave up to $42 off the cost of your ticket. Wednesday is the cheapest day, on average, to schedule your return flight, although there's only a $1 difference if you return on a Tuesday or Thursday. Unsurprisingly, by far the most expensive day on which to return is a Sunday, as all the weekend trippers pack their bags and leave the land of surf and sun, cocktails and beach bars, coral reefs and Mayan ruins, and return to the weekday 9-to-5.
4. Frontier has the cheapest direct flights from Indianapolis to Cancun, while American has the best deals overall
When it comes to picking the airline to whisk you out of Indianapolis and drop you onto the sun-drenched Yucatan peninsula, the cheapest direct flights – with a travel time of around three and a half hours – are with Frontier. As it stands at the time of writing, these are also the cheapest overall flights. But airfares between Indianapolis and Cancun are particularly mercurial, and for much of the year it is significantly cheaper to take an indirect flight with American – this increases travel time to around six hours, but can knock fistfuls of dollars off the cost of your flight. Just have a look at both options when you book your flight, choose the balance between ticket price and travel time that suits you best and definitely check out Hopper's airfare fees calculator to see the real cost of a ticket.
Airlines offering direct flights from Indianapolis to Cancun:
- Frontier Airlines makes the journey in 3.5 hours for $X round trip, on average.
Airlines offering connecting flights from Indianapolis to Cancun:
- American Airlines makes the journey in 6 hours via Charlotte Douglas Airport for $397 round trip, on average.
- AeroMéxico makes the journey in 6.5 hours via Atlanta's Hartsfield-Jackson Airport for $579 round trip, on average.
- Delta Air Lines makes the journey in 8 hours via Atlanta Hartsfield-Jackson Airport for $398 round trip, on average.
- Frontier Airlines makes the journey in 10 hours via Denver International Airport for $444 round trip, on average.
5. Frequent fliers on American can use 35,000 miles to book a round-trip ticket
If you're a frequent flyer with American Airlines, the cost of your round-trip flight to the yawning blue expanse of the Gulf of Mexico can be whittled down to almost nothing: just a handful of minor fees and 35,000 air miles. Of course, if you choose to do this you've pretty much saved your entire airfare, and all the other advice we've racked up on this page is rendered redundant. An alternative is to use 17,500 air miles to pay for one leg of the journey and follow our advice here to keep the one-way airfare as low as possible.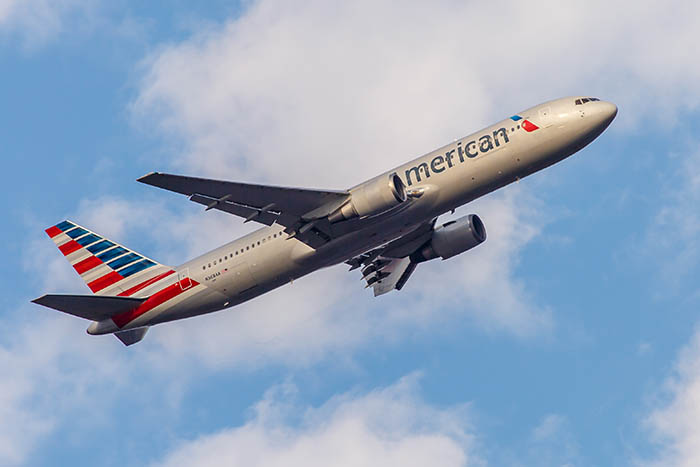 6. Check out Hopper's When to Fly and Buy Reports for up-to-date information
You can find all the bare stats and analysis on which all these recommendations are based in Hopper's When to Fly and Buy Report. Collating information from over 1,300,000 prices found in airfare searches over the course of a year, the report outlines statistical conclusions on the cost of flying between Indianapolis and Cancun. It charts airfare levels through each month of the year, noting yearly highs and lows, the relative costs of different airlines and much much more.
See Hopper's latest when to fly and buy report for flights from Indianapolis to Cancun for constantly updated information
7. Take a look at Hopper's Airline Fee Calculator to get the real cost of your ticket
Even if you've followed all the advice here and whittled your airfare down to a minimum, it's possible to have your hard work undone by the sudden addition of a pile of fees. Would like to select your seat, sir? Or wi-fi, madam? Meals are extra, you know; not to mention the hidden cost for each piece of checked baggage. Airlines have plenty of tricks up their sleeves when it comes to extracting crisp dollar bills from their paying passengers. Fortunately, Hopper's Airline Fees Calculator clearly lists all the additional costs attendant on your particular ticket, so you can decide which to accept and which to try cut as you move through the booking process.
8. Keep in mind that a cheap flight from Indianapolis to Cancun is about $402 round trip
There's a lot of variation in direct flight fares between Indianapolis and Cancun. There are a reasonable number of direct flights selling for as little as $374 – but half of all direct airfares on the route cost at least $642. For this reason, leaving it late can be risky and we recommend that if you see a direct round trip ticket going for $402 or under, then it's a deal you should jump on. Flights with stops, which generally take about twice the travel time, are a little less variable: they begin at a similar price level but climb less rapidly. So if you've missed the proverbial boat for cheap direct flights and prices have ballooned over $600, it's worth checking out indirect flights, as there's still a decent chance you'll be able to find airfares between $400 and $500.