Jacksonville has its coastal charms - sweeping bridges, languorous rivers, golden Atlantic beaches - but if you're looking for truly paradisaical shoreline scenes, then you you might want to hop on a flight across the Gulf and step out among the kaleidoscopic pleasures of Cancun. If doing so seems a little financially tight, or you just wanna save every penny for sunset cocktails and rainforest wanderings, then following these eight tips can knock up to $330 from your round-trip airfare, pushing it down to around $300 and finding you a really cheap flight from Jacksonville to Cancun.
See the great deals travelers are finding right now on flights between Jacksonville and Cancun using the Hopper Flight Explorer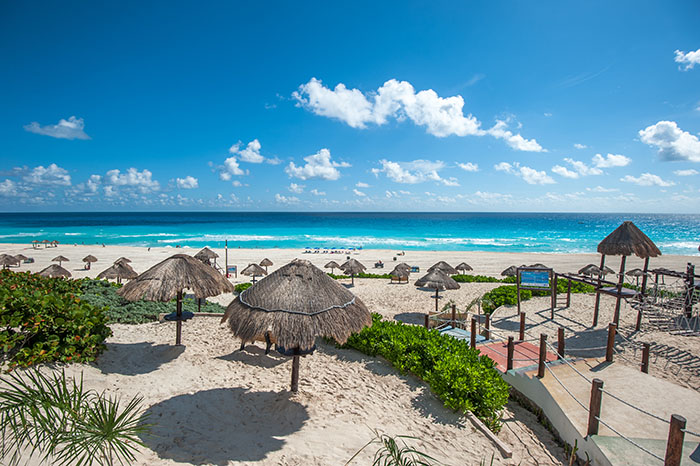 1. The cheapest time to book a flight from Jacksonville to Cancun is 21 days in advance, saving up to $150
If you have the itch to swap the chilled-out Atlantic beach culture of Jacksonville for the bamboo bars and Mayan heritage of Cancun, it's worth exerting a little self-denial when booking your tickets. Prices decline pretty steadily the further in advance that you book, falling from highs of almost $600 to come to rest at about $440 if you book at least three weeks before you fly. But don't be too disciplined about it - average airfares from our survey of around 200,000 online searches actually showed a slight increase in price again after this, so we'd recommend taking a flight that departs exactly 21 days after the day you make your booking.
2. The cheapest time to fly from Jacksonville to Cancun is after April, saving up to $150
In terms of the time of year that you fly, airfares between Jacksonville and Cancun fall into two distinct categories. If you travel through the heart of Cancun's high season, in January, February, March or April, ticket prices average out at around $550. Alternatively, if you fly during the low season that stretches across the rest of the year, airfares orbit around the $400 mark. So, if you're happy to hit the Caribbean when the beaches and super-clubs are a little less populated, you could save up to $150 by flying through the latter two-thirds of the year.
3. The cheapest day to fly from Jacksonville to Cancun is on a Tuesday, saving up to $10
Midweek flights between Jacksonville and Cancun are marginally cheaper than weekend travel, and if you schedule your departure flight for a Tuesday then you could shave up to $10 from your airfare. It's not a huge amount, but it's enough to raise a guilt-free cocktail to once you've stepped out onto the white sands of Cancun's legendary beaches.
4. Save up to $20 by returning on a Wednesday
If you're flexible with your return date and don't have to rush back for the start of a working week, then you can save a little extra by flying back on a Wednesday. The most you'll save is about $20, which, again, is far from a fortune. But seasoned budget travelers will know that every cent can count, especially when exploring a destination with as many diverse, fun and fascinating attractions as Cancun.
5. American Airlines has the cheapest flights from Jacksonville to Cancun
American offers the cheapest flights across the Gulf, with United Airlines coming a close second in the budget flight stakes. Unfortunately, though, neither offers flights directly to the Yucatan, and most take a short connection in Miami before journeying south-west to touch down in Cancun. This gives a total travel time of between five and nine hours, so it's worth conducting a little research to find a flight with the best balance of flight time and overall cost for you.
Airlines offering connecting flights from Jacksonville to Cancun:
- American Airlines makes the journey in 7 hours via Miami International Airport for $317 round trip, on average.
- AeroMéxico makes the journey in 12 hours via Atlanta Hartsfield-Jackson Airport for $452 round trip, on average.
- United Airlines makes the journey in 7 hours via Houston's George Bush Airport for $316 round trip, on average.
6. Frequent fliers on American can use 35,000 miles to book a round-trip ticket
If you're a frequent flier with American and have saved up at least 35,000 air miles, then you can cross the Gulf for no more than a few fees and taxes. The airline's frequent flier program offers economy flights from the continental United States to central America and the Caribbean for 17,500 air miles each way. If you're feeling flush, you could even splash out 30,000 to fly business class on one leg of the route. This will free you to spend your airfare on the many wonders Cancun has to offer - wildlife-seeking hikes into the rainforest, diving trips among kaleidoscopic coral reefs, guided tours into the region's Mayan past, sensual indulgence in the resort's plethora of fine-dining establishments.... The list goes on and on...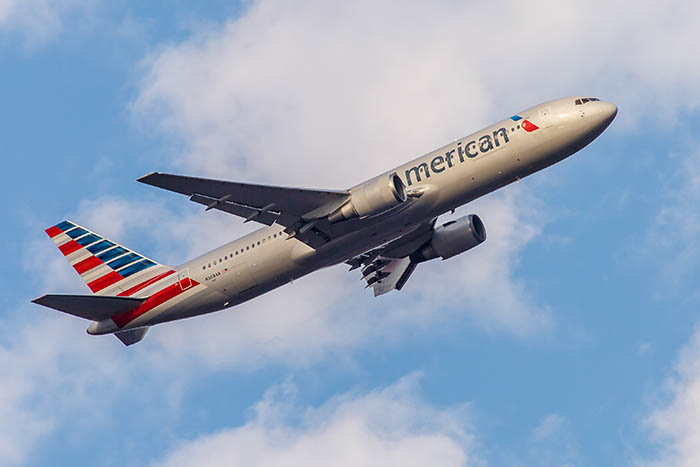 7. Check out Hopper's When to Fly and Buy Reports for up-to-date information
Flights to Cancun are invariably popular, so airlines are always tweaking their airfares and added extras to entice travelers to fly with them. To stay abreast of all the latest developments, you can conduct a little field research yourself, by checking out Hopper's When to Fly and Buy Reports on the route. Using data collected from 200,000 airfare searches made over the previous month, these reports clearly outline every detail influencing overall airfares between Jacksonville and Cancun.
See Hopper's latest when to fly and buy report for flights from Jacksonville to Cancun for constantly updated information
8. Take a look at Hopper's Airline Fee Calculator to get the real cost of your ticket
Can you fit in that extra pair of sandals? Will a bag of books and mags to flick through on the beach break the bank back home? How much will it cost to have wifi on the flight, so you can choose your own films and check your e-mail? Answers to these and any other questions you might have concerning fees on your Jacksonville-Cancun flight can be found with Hopper's Airline Fees calculator. Simply tap in your flight details and it will list every possible tactic the airline might deploy to sprinkle a few more dollars on top of your basic airfare.
Keep in mind that a cheap flight from Jacksonville to Cancun is about $318 round trip
Fortunately, airfares from Jacksonville to Cancun are not too elastic, and if you leave it a little late you're not in danger of encountering scarily steep price increases: 50% of all passengers pay under $400 for a ticket. If you're eager to grab a great deal, however, you'll need to act a little sharper. Bear in mind that a ticket cost of around $318 is a rare bargain - only 1 in 10 of your fellow passengers will have paid so small a price for their journey across the Gulf.