Most Americans are aware of the stereotypes, albeit flattering, of Minneapolis locals: Sweeter than pie,nicer than nice and just downright wholesome. Contrast this with the world renowned cliché of Las Vegas – a city of depravity, decadence and sparkle – and a Minnesotan in Sin City seems like a "fish out of water" fable. But in reality, Las Vegas has much to offer Minneapolis travelers. For most, it's a refreshing and exciting change, and it's worth traveling across the country for. Granted, the trip only requires a three-hour flight. For such a brief flight, it seems a shame to pay out a huge amount; so follow our tips for booking and you can be sure to grab a cheap flight from Minneapolis to Las Vegas.
See the great deals travelers are finding right now on flights from Minneapolis to Las Vegas on the Hopper Flight Explorer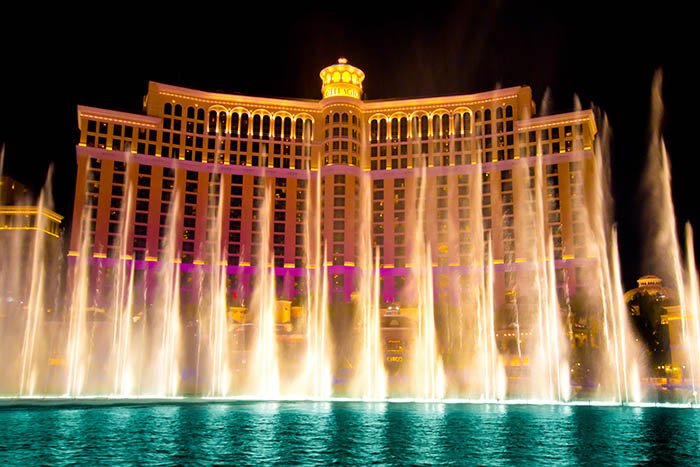 1. The cheapest time to book a flight from Minneapolis to Las Vegas is 7 days in advance, saving up to $200
An impulsive trip from Minneapolis to Las Vegas is well within the bounds of reason – and reasonable prices – with little to no early bird advantages or last-minute premiums until the week of your departure. In those seven days, however, prices escalate extraordinarily quickly by $200. So, if you want to keep costs low and save your cash for the many delights Vegas has to offer, make sure to secure your flight at least a week before you're due to set off from Minneapolis.
2. The cheapest time to fly from Minneapolis to Las Vegas is from September-November, saving up to $60
The autumn months are the cheapest times to fly between Minneapolis and Las Vegas. Travelers hoping to fly in the most expensive spring months should expect to pay around $60 more than those traveling in the fall. Between September and November things are typically quiet; school's back, the air is freshening and Christmas still feels like a far-distant concept. What better time to spice things up a little with a daring trip to Nevada's most exciting city?
3. The cheapest day to fly from Minneapolis to Las Vegas is on a Saturday, saving up to $36
Saturday is the perfect time to fly between Minneapolis and Las Vegas. A pleasantly brief flight leaves plenty of time for travelers to enjoy the weekend spirit of Las Vegas, even those flying a little later in the day. And of course, saving a potential $36 on your flight by choosing to fly on a Saturday means a bit more disposable cash to spend on the city's stunning clubs, casinos and shows!
4. Save up to $51 by returning on a Wednesday
Travelers can save a significant $51 by choosing to return to Minneapolis on Wednesday. It's the cheapest day of the week to make the return journey, and it also allows vacationers to enjoy some of the less hectic nights in Las Vegas and wind down by the hotel pool after a long weekend. We all know, too, that traveling on a Wednesday is a great way to break up the week – Thursday and Friday in the office will speed by when you're bolstered by fresh memories of Vegas carousing.
Delta has one of the best deals on direct flights on the Minneapolis to Las Vegas route, second only to Spirit, who are known for charging quite high additional costs. Spirit airlines offers direct flights at around $179 for a round trip ticket, while Delta's deals come in at around $246 for the same. But if you factor in the carry-on baggage fee that Spirit charges its customers, the fares are closer in price than they seem.
Airlines offering direct flights from Minneapolis to Las Vegas:
- Spirit makes the journey in 3.5 hours for $179 round trip, on average.
- Delta makes the journey in 3.5 hours for $246 round trip, on average.
- Sun Country makes the journey in 3.5 hours for $248 round trip, on average.
Airlines offering connecting flights from Nashville to Las Vegas:
- Frontier makes the journey in 6.5 hours for $237 round trip, on average.
- US Airways makes the journey in 5.5 hours for $308 round trip, on average.
6. Frequent fliers on Delta can use 25,000 miles to book a round-trip ticket
Delta boasts an attractive SkyMiles program which will pay off for frequent fliers. As of 2015, passengers can redeem as few as 25,000 miles for their Minneapolis to Las Vegas ticket, on the Saver package. Until 2015, SkyMiles members can earn 2,500 miles on the Minneapolis to Vegas route, and in 2015 they'll earn 1,000 miles on a $200 ticket – when, as part of an updated program, SkyMiles will be earned by dollars spent rather than miles flown.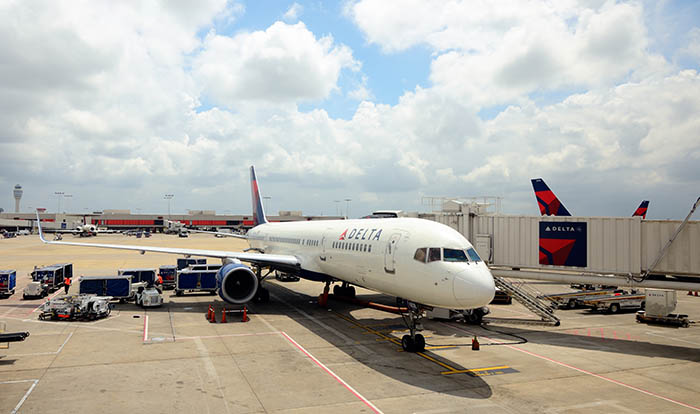 The information here is thanks to the clever data scientists who compile huge volumes of information on flight prices to tell us what the best deals are (that is, the tenth percentile of flight prices on a route) and how to get them. The information we've presented here comes from over 17 million flight prices searched for the route each month, and at the time of writing prices and demand are stable. For the very latest, most comprehensive information, always check our When to Fly and Buy reports before you book.
See Hopper's latest when to fly and buy report for flights from Minneapolis to Las Vegas for consistently up-to-date information
Most of us are familiar with that sinking feeling we get when our luggage comes in overweight or we're caught with an extra piece of hand luggage. Last-minute hidden and surprise fees are no fun and they can get any holiday off to a bad start. That's why you should always check the Airline Fees Calculator before choosing your airline. There, you can select any extras you might need for your trip – extra luggage or additional leg room, for example – and compare how much they'll set you back on each airline.
Keep in mind that a cheap flight from Minneapolis to Las Vegas is about $179 round trip
Flights on the MSP > LAS route can be a steal if you know how to find the best deals. Conscientious buyers who follow our tips for booking on flights between Minneapolis and Las Vegas can reasonably expect to find a round trip flight at around $179. Non-stop flights are cheapest, with good deal ranging between $169 – $179, while deals on indirect flights range between $222 and $261. If you're really lucky, you might even find something close to the lowest deal Hopper's data miners discovered – $149.
How the flight from Minneapolis to Las Vegas compares to flights to other fun cities