Some might say that Tampa is to Florida what Cancun is to southeastern Mexico. Both vibrant, youthful cities which are favorites among the tourist crowd, and both areas notable for their gorgeous, almost constantly sun-dappled beaches. Still, we all like to get away from things for a bit and Cancun is as good an option as any for Tampa locals who want a change of scenery but aren't quite prepared to give up turquoise shorelines and bronzed bodies for the duration of their trip. And of course, there's the local, authentic Mexican food and tequila – enough said. So, if you're considering a trip down south, look at our quick and easy hacks to find the cheapest flights from Tampa to Cancun.
See the great deals travelers are finding right now on flights from Tampa to Cancun on the Hopper Flight Explorer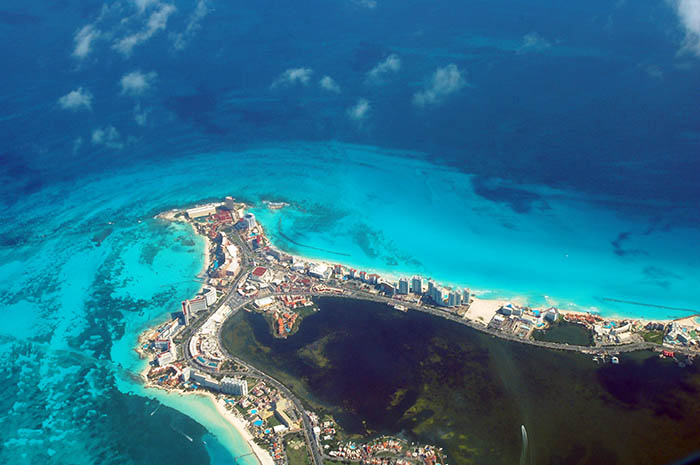 1. The cheapest time to book a flight from Tampa to Cancun is 14 days in advance, saving up to $180
You won't save significantly by booking extra early on this route, but you will pay a premium for leaving your booking until the last minute. Be aware that around 14 days before departure, flight prices leap upwards, seeing an increase of around $180 between the price two weeks before departure and the price of a flight booked on your departure date. To stay on the safe side, then, have those flights locked down by two weeks before your trip.
2. The cheapest time to fly from Tampa to Cancun is after June, saving up to $100
The latter half of the year is consistently cheaper than the first sixth months for flights between Tampa and Cancun. It might be tempting to get away from the relative chill of Tampa in January, but if you're looking for a winter vacation it's best to fly in December when prices are at their lowest. Flight prices peak in February and March – spring breakers, beware – but they're particularly low between October and December. So flying out for cinco de mayo might be too pricey, but why not coordinate your Halloween party with a Mexican vaycay?
3. The cheapest day to buy a flight from Tampa to Cancun is on a Saturday, saving up to $22
Book your flight between Tampa and Cancun on a convenient Saturday for small but not inconsequential savings of $22 – that's enough for at least a few tequila-based cocktails by the beach! The day of booking is the only day of the week travelers need to take into consideration when reserving their flights; variation in cost in minimal when it comes to choosing on which day of the week to depart or to return.
Delta airlines has the cheapest option for a direct flight, with the average good deal between Tampa and Cancun coming in at around $323 with Delta, and a slightly higher $392 with AéroMexico. The majority of flights on this route, though, are indirect. Travelers who don't mind the extra mileage are likely to get an even better deal with indirect flights. United, for example, has good deals coming in at around $315.
Airlines offering direct flights from Tampa to Cancun:
- Delta makes the journey in 4.75 hours for $347 round trip, on average.
- Aeromexico makes the journey in 4.75 hours for $432 round trip, on average.
Airlines offering connecting flights from Tampa to Cancun:
- Spirit makes the journey in 4.75 hours for $316 round trip, on average.
- American makes the journey in 5.5 hours for $318 round trip, on average.
- United makes the journey in 8.5 hours for $318 round trip, on average.
5. Frequent fliers on Delta can use 35,500 miles to book a round-trip ticket
If you're a fan of Delta airlines, it's worth signing up to the Skymiles program. Delta's loyalty program allows you to accrue airmiles on every flight you take with the airline, to be offset against the price of a future flight. You can reserve a flight from the United States to Mexico for as low as 35,000 miles. As well as earning miles from the flights you take, you can earn additional miles from Delta's partners including American Express and Hilton hotels.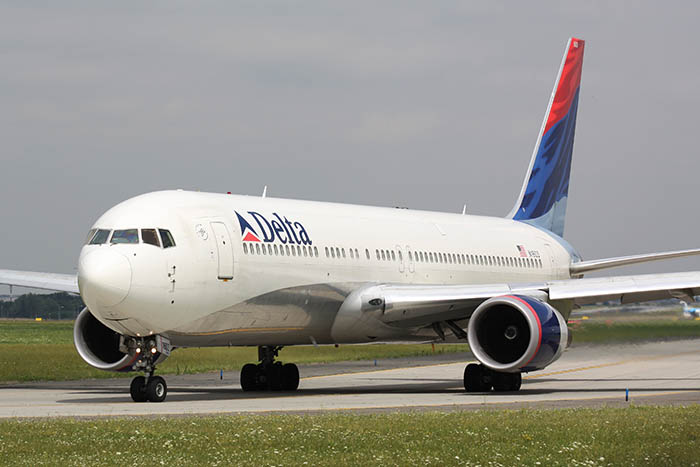 If you're a well prepared traveler, it's easy to save big on the Tampa to Cancun route. Our report here is based on information from almost 500,000 flights searched between August and September of 2014. Hopper's data scientists regularly update the when to fly and buy reports to bring you current information on how to save on the cost of your flight. Remember to look at both the face value of the ticket, and the overall value – including extra fees. We've got a useful tool for calculating hidden fees, too.
See Hopper's latest when to fly and buy report for flights from Tampa to Cancun for consistently up-to-date information
Let's face it, you're probably not going to need much luggage on this trip – who needs more than a few swim suits on a trip to Cancun? – but you might want to pack some extra reading for those long days on the beach. Or maybe you want to be comfortable on the five-hour flight and would appreciate some extra legroom? The Airline Fees Calculator helps you calculate exactly how much any optional extras will cost you on each airline, so you can get the best overall value on your ticket and avoid burning plastic at the last minute.
8. Keep in mind that a cheap flight from Tampa to Cancun is about $328 round trip
After following all our tips, what price should you expect to pay overall on this route? Good deals on direct flights on the Tampa to Cancun route average between $315 and $385, while flights with stops come in a little lower, running to about $327 for a decent deal. Even the most tenacious bargain hunters aren't likely to find anything lower than the lowest price identified by Hopper's number crunchers – that was $302.
How the flight from Tampa to Cancun compares to flights to other beach destinations