Round-trip tickets from Philadelphia to Cancun are now selling for $558 $297 on United, which is a 47% discount
Airlines participating in fare sale: United
Start of fare sale: August 27
Fare sale length: These types of sales typically don't last longer than a week
Departure dates: September and October departure dates are available
Airfare savings: 47% lower than the average price reported in our flight report on Philadelphia to Cancun or a savings of about $261 per ticket
The flight: Total travel time is 7 hours, including a connection in Houston
Examples of itineraries recently found:
-$297 round-trip between Philadelphia and Cancun on United, Sep 29 to Oct 1
-$305 round-trip between Philadelphia and Cancun on United, Sep 15 to Sep 22
-$305 round-trip between Philadelphia and Cancun on United, Sep 16 to Sep 25
- See all
Top three reasons to visit Cancun:
Epic nightlife: From hotel bars to huge nightclubs, Cancun is rocking year round.
The beaches: Caribbean beaches with a convenient Mexican location, what's not to like?
All-inclusive luxury: The all-inclusive beach resorts in Cancun are top-notch and offer some of the best facilities in the entire Caribbean.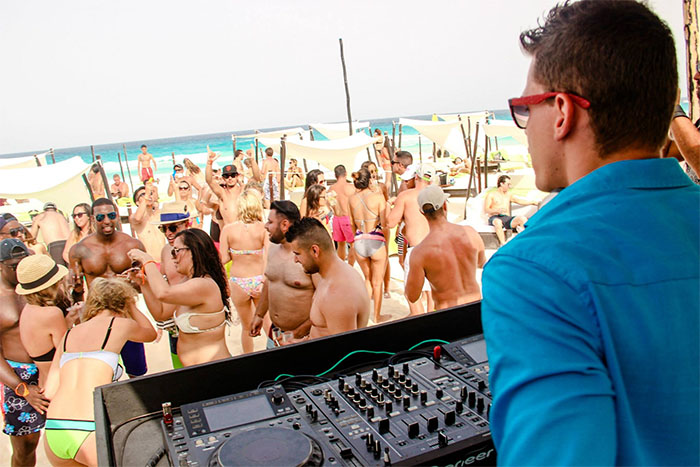 Tweet this deal
Tweet
!function(d,s,id)
}(document, 'script', 'twitter-wjs');