It's difficult to think of a city in the United States more different to Cancun than Denver, with its wild, landlocked plains and soaring, snow-tipped mountain vistas. Perhaps that's why the locals love taking a jaunt down south so much, to explore the sultry sand stretches of the Yucatan and its tropical enclaves of rum-fueled partying, ancient vine-clad temples and kaleidoscopic coral reefs.
This year, why not join the crowds heading for this popular spot in the Caribbean? Maybe for a taste of pre-winter sun, or to keep you busy before the ski resorts crack open in earnest. If you do, be sure to heed these clever tips on how to find the cheapest flights from Denver to Cancun, all sourced from the findings of Hopper's expert flight team.
See the great deals travelers are finding right now on flights from Denver to Cancun on the Hopper Flight Explorer.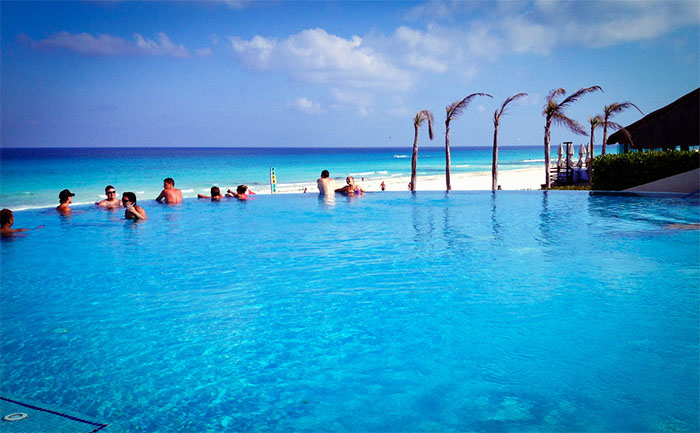 Photo by nan palmero/Flickr.
1. The cheapest time to fly from Denver to Cancun is in November, saving up to $80
If you're sitting patiently and waiting for the snows to set in, gazing every other moment at your skis or snowboard on the far side of the room, or flicking through that Boulder resort brochure remembering the pistes from last year, then what better way to stop the thumb twiddling than with a jaunt to Cancun, with its samba-driven nightlife and sultry, sun-kissed beaches? It's actually the perfect option for some pre-winter sun from Denver, because we've found that flight prices can drop almost $80 in November, which is the cheapest month to travel.
2. The cheapest day to fly from Denver to Cancun is on a Tuesday, saving up to $28
We think that mid-week departures are just fantastic for travelers looking to make the quick four-hour hop from Denver to Cancun this year. Not only will leaving on a Tuesday help save up to $28 on the overall price of the ticket, but it also means avoiding those seething crowds of weekend-to-weekend package tourists and peak time fliers in the airport. Put simply, it's cheaper, and gets you into the Mexican sun and sand with just a little more time to spare!
3. Save up to $21 by returning on a Tuesday
Yep, you guessed it, returning on a Tuesday is also the cheapest option for flights out of Cancun to Denver, which is great news for travelers looking to grab a bargain week-long deal in one of the city's all-inclusive hotels. Coupled with the savings you could make on mid-week departures, this means that flights for a seven-night stay could be reduced by up to almost $50, leaving you plenty more pesos for those spa treatments, sun-terrace cocktails or trips to Chichen Itza.
4. The cheapest day to buy a flight from Denver to Cancun is on a Thursday, saving up to $14
While Thursday is by no means the least popular day for people to search for flights to Cancun, with the route attracting nearly 7,900 searches on average, it is actually the cheapest day to book overall. We found that fares for round-trip flights hovered around $390 on the day, on average, just a smidgen lower than the average Wednesday prices and a whole $14 cheaper than peak prices on the weekend. Granted it may not save you much, but it's easy to get and it's another rum punch on the beach for sure!
With United, Frontier, American, AeroMexico and US Airways competing for passengers on the route from Denver to Cancun, it can sometimes be difficult to decide which carrier is the best option. Well, we've discovered that United Airlines offers the cheapest flights for direct departures, with nonstop fares coming in at an average of $395. Frontier offers similar fares, at around $397, but the budget airline actually charges passengers for carry-on bags, which can make the total cost of the ticket higher than on United.
Airlines offering direct flights from Denver to Cancun:
- United makes the journey in 4.5 hours for $395 round trip, on average.
- Frontier makes the journey in 4 hours for $397 round trip, on average.
Airlines offering connecting flights from Denver to Cancun:
- American makes the journey in 7 hours via Dallas for $390 round trip, on average.
- US Airways makes the journey in 8 hours via Phoenix for $391 round trip, on average.
- Aeromexico makes the journey in 7.5 hours via Mexico City for $419 round trip, on average.
6. Frequent fliers on United can use 35,000 miles to book a round-trip ticket
If you're a regular flier with United Airlines and a member of their awards program, then you may even be able to bag a seat from Denver International this year for absolutely nothing (except perhaps some standard seat fares and taxes). That's because flights on their direct route to Cancun are slotted at just 17,500 air miles one-way, putting a round-trip ticket at a very affordable 35,000 miles. Perhaps an upgrade to the Presidente or Ritz-Carlton is in order?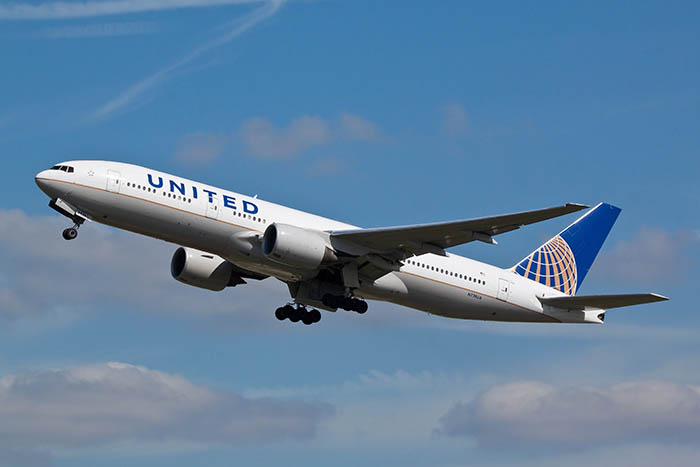 7. Check out Hopper's When to Fly and Buy Reports for up-to-date information
If you're unsure about your departure dates or booking days, can't seem to get your head around all the various factors affecting flight prices, or simply want to take deeper look at our findings for flights on the route from Denver International to Cancun, then be sure to check out our When to Fly and Buy Report page. It crunched just under 3 million flight prices in the last month alone, in order to offer up simple, up-to-date stats on things like the cheapest months to holiday and overall demand on the route.
Check out Hopper's latest when to fly and buy report for flights from Denver to Cancun for up-to-date information
If you've packed a few too many sandals and surfing shorts, or are wondering just how much it'll cost you to add an extra bag to bring along your collection of Hawaiian shirts, then be sure to head over to Hopper's Airline Fees Calculator page. Taking an in-depth look at all the carriers offering both direct and indirect flights on the route from Denver to Cancun, it provides a visual breakdown of all the extra charges and hidden fees that may affect your ticket price, from added baggage to additional leg room.
Keep in mind that a cheap flight from Denver to Cancun is about $391 round trip
Granted some lucky fliers have managed to bag bargain seats on the route from Denver International to Cancun in the last month for as little as $361, but in general it's worth remembering that a good flight price is anything around $391 return. That's still a far cry from the whopping $487 fares that form the higher end of the spectrum and once you're lazing on the beach, sipping your mojito to the beating din of mariachi, there's little chance you'll be thinking about that $30 difference!
How the flight from Denver to Cancun compares to flights to other beach destinations