Vancouver is often seen as Canada's bastion of wholesome goodness – fresh water, mountains boasting several shades of robust green, and plenty of healthy-living Canadians enjoying the city's unapologetically outdoorsy lifestyle. Las Vegas is "Sin City," reputed as the great keeper of the naughty secrets left behind by debauched vacationers. Although the two cities are worlds apart, it's a mere three-hour jaunt between leafy Vancouver and glitzy Las Vegas, making it an ideal vacation for Canadians looking for change of scenery and a serious change of pace. Given the brevity of the flight, travelers should reasonably expect relatively inexpensive prices on the round-trip price. Although at the upper end of the scale flights will run to CAD$434 plus, Vancouverites looking to get away from it all in Sin City need only follow a few tips from Hopper's experts to ensure they find a cheap flight from Vancouver to Las Vegas
See the great deals travelers are finding right now on flights from Vancouver to Las Vegas on the Hopper Flight Explorer.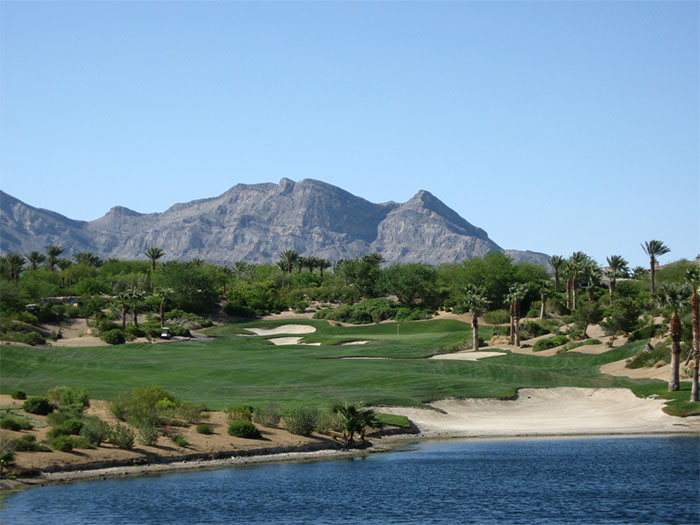 Photo by Ungaio/Flickr.
1. The cheapest day to fly from Vancouver to Las Vegas is on a Wednesday, saving up to CAD$24
There's no better way to brighten the midweek slump than hopping on a plane to one of the world's most exciting cities. Vancouverites who fly to Las Vegas on a Wednesday can save up to $24. Do you need a better excuse to take a few extra days away out of your working week? Las Vegas boasts a range of wild activities all week long, and tickets for some of the city's most popular shows are typically offered more cheaply and are more readily available during the week. And of course, the casinos never sleep – so passionate gamblers can enjoy the midweek lull without being bothered by the inevitable crowds of rookie weekenders.
2. Save up to CAD$20 by returning on a Wednesday
Wednesday is the cheapest day to fly back from Las Vegas, too. Sure, it might mean having to go straight back to reality – and, perhaps, the office – upon your return to Vancouver, but it also means you'll have a few days to unwind by the hotel pool after the unavoidable weekend madness. Of course, CAD$20 isn't a particularly massive saving, so it might also be comforting to know that the day of the week on which you choose to return to Vancouver won't have a huge impact on your overall flight price.
3. The cheapest time to book a flight from Vancouver to Las Vegas is 20 days in advance, saving up to CAD$157
The cost of flights between Vancouver and Las Vegas doesn't vary too much in the run-up to your departure date; so, whether you decide to book 3 months in advance or just 1 month before departure, you're likely to get a similar deal. However, in the 14 days prior to departure, flight prices see a predictable and very steep increase. While a good deal stays well under the CAD$380 mark up to 20 days before departure, the average deal is significantly above that mark in the week before departure. Flights climb to around CAD$517 for tickets bought on the day of departure.
4. The cheapest time to fly from Vancouver to Las Vegas is in July or August, saving up to CAD$44
To Vancouverites searching for summer vacation inspiration, look no further than Las Vegas. Not only is it close by, while maintaining a satisfyingly different scene – it's also a route that's very reasonably priced, especially in the peak summer months. Perhaps surprisingly, flights are most expensive in the late winter months of January and February-January is the most popular month for this particular route, too. Are Vancouver locals hoping for an excuse to quietly break new year's resolutions with the old 'what happens in Vegas stays in Vegas' approach? Whatever the reason for the peak in popularity in January, it results in a concurrent flight price hike. Travelers will save around CAD$44 by flying during those cheaper summer months.
WestJet and Air Canada are both reasonably priced and closely matched when it comes to prices on the Vancouver to Las Vegas route. WestJet, however, offers its passengers the ability to travel with one checked bag free of charge, while Air Canada charges CAD$25 for the first checked bag. But with good deals on each airline coming in at around CAD$315, your choice of airline will likely come down to personal preference. If you travel regularly, you might also want to check out each airline's loyalty programs.
Airlines offering direct flights from Vancouver to Las Vegas:
- WestJet makes the journey in 2.5 hours for CAD$313 round trip, on average.
- Air Canada makes the journey in 3 hours for CAD$315 round trip, on average.
- American makes the journey in 3 hours for CAD$368 round trip, on average.
6. Frequent fliers on WestJet can use WestJet Dollars to book a round-trip ticket
Members of WestJet's rewards program earn WestJet Dollars that can later be offset against the price of another WestJet flight. 1% is earned back on every dollar you spend with WestJet, all the way up to $1499. Once you've accrued a minimum of $25 WestJet Dollars, you can offset that amount against the cost of a flight.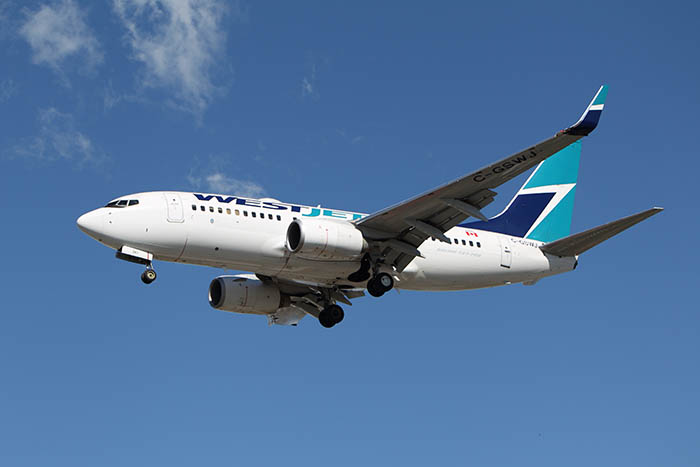 7. Check out Hopper's When to Fly and Buy Reports for up-to-date information
This report is based on almost 1 million Vancouver to Las Vegas flight prices found each month and the best deals listed here are based on the lowest 10% of flight prices. Hopper's data crunching experts pull information from Global Distribution System sources which pool around 10 million flight price searches every day, so for the most comprehensive information, check out our relevant When To Fly and Buy Reports before you book.
Check out Hopper's latest when to fly and buy report for flights from Vancouver to Las Vegas for up-to-date information
8. Keep in mind that a cheap flight from Vancouver to Las Vegas is about CAD$310 round trip
The cheapest flights on the Vancouver to Las Vegas route are coming in between CAD$310-$315 on non-stop round-trip flights over the next six months. The very lowest prices our reports found came in at CAD$285. Indirect flights are typically not more than CAD$22 cheaper than direct flights, meaning the extra inconvenience isn't necessarily worth the savings. Follow our tips – like booking on a Saturday, leaving on a Wednesday or returning on a Wednesday – to increase your chances of getting a flight towards the lower end of the scale.
How the flight from Vancouver to Las Vegas compares to flights to other fun cities