Fare sale details:
-Airlines participating in fare sale: Delta, KLM, AIr France and Alitalia
-Start of fare sale: July 7
-Fare sale length: We expect the sale to end on July 14
-Conditions: Sale only available on departure dates in July/August 2014
-Airfare savings: Up to 30% lower than the average price reported in our flight reports
Americans looking to vacation in Europe this summer who have yet to book their flights can save some serious coin thanks to a brand new fare sale from KLM, Air France, Delta and Alitalia.
On July 7, all four airlines put a number of fares on transatlantic routes on sale at discounts of up to 30%. The sale only applies to fares with departure dates in July or August, which makes it a rare case of late-planners being rewarded by airlines. The sale is expected to last until July 14, so travelers considering flying to Europe this summer should have a little under a week to make their bookings.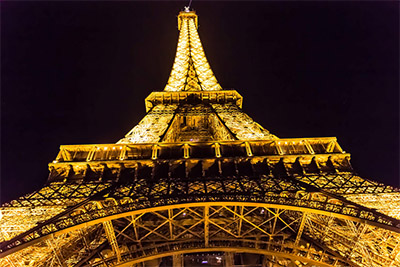 The sale is valid from a number of different origin airports across the United States to destinations like London, Barcelona, Madrid, Milan, Rome and Venice. Do note, however, that while Air France and KLM are participating in the sale, tickets to Amsterdam and Paris are not selling at a discount.
Besides being members of the SkyTeam Alliance, the four airlines participating in this fare sale have signed a joint-venture partnership that covers all transatlantic flights on what is essentially the world's largest transatlantic network. In addition to the codesharing of flights, each transatlantic flight offered by the airlines is covered under the same contract of carriage.
See the routes on sale:
*** Charlotte to London for $1129 $857 round-trip
Tweet this deal
Tweet
!function(d,s,id)
}(document, 'script', 'twitter-wjs');