Fare sale details:
-Airlines participating in fare sale: Lufthansa, Air Canada, United and US Airways
-Start of fare sale: 8 p.m. on June 15
-End of fare sale: 8:45 a.m. on June 19
-Discount: 35% lower than the average price reported in our flight report on Boston-Dublin
Looking for cheap tickets to Ireland, well, look no further, as Air Canada, United, US Airways and Lufthansa have all just begun offering heavily discounted tickets between Boston and Dublin. Return tickets are currently selling for around $500, which is about 35% less than their typical price of approximately $790.
The sale began at 8 p.m. on June 15th with airline partners United, Air Canada and Lufthansa offering steep discounts to increase demand on the route. US Airways quickly matched the fare sale, however, which further lowered prices on the route.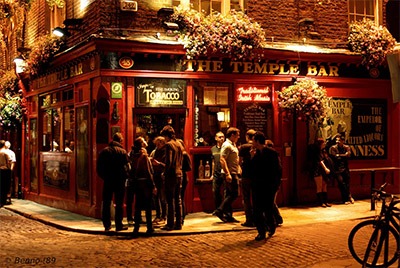 While we can't predict the exact length of the fare sale between Boston and Dublin, we expect the airlines' yield management systems to increase prices shortly as demand for the route picks up. So book now, as these are the cheapest fares we've seen in months. (UPDATE: the yield management systems increased fares back to their pre-sale prices on the morning of June 19.)
United is the only airline participating in the fare sale that offers direct flights between Boston and Dublin. Travelers flying on Air Canada, US Airways or Lufthansa will have to connect. Aer Lingus, the other airline offering direct flights between Boston and Dublin, is not participating in this fare sale.
Tweet this deal
Tweet
!function(d,s,id)
}(document, 'script', 'twitter-wjs');