Fare sale details:
-Airlines participating in fare sale: JetBlue
-Start of fare sale: June 17
-Fare sale length: Prices should be lower for the forseeable future
-Airfare savings: 35% lower than the average price reported in our flight report on Boston-Houston
Flying from Boston to Houston just got a lot cheaper: 36% cheaper, to be exact, as budget airline JetBlue has entered the market. The first JetBlue flight between Boston and Houston doesn't take off until July 25, but their presence on the route has already significantly lowered fares between the two cities, with return flights on JetBlue from Boston to Houston going for as low as $137.
Altogether, prices on the route have dropped by almost $100 since June 16 as we get nearer to the first of JetBlue's scheduled flights, with a good deal to Houston now running Bostonians about $176 instead of the previous $273. This type of disruptive effect on airfare prices isn't uncommon for JetBlue, as a Hopper Research study has found that JetBlue's entry into a market can lower fares on a route by as much as 67%.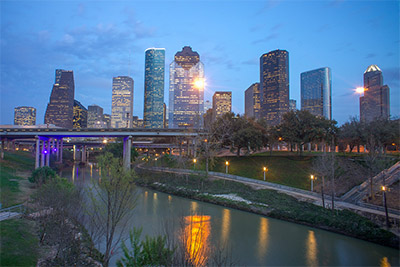 JetBlue is one of only two airlines to make the four-hour flight direct to Houston (HOU) from Boston, with the other being Southwest. Delta and American also offer connecting flights between the cities.
JetBlue's low fares on the route have yet to be completely matched by its competitors, so we would not be surprised if fares on the route fell even further. Whether that happens or not, it definitely looks like flying between Boston and Houston will be significantly more affordable for the foreseeable future.
Examples of itineraries recently found:
-$177 round-trip between Boston and Houston on JetBlue, Aug 15 to Sep 7
-$225 round-trip between Boston and Houston on JetBlue, Aug 12 to Sep 4
- See all
Tweet this deal
Tweet
!function(d,s,id)
}(document, 'script', 'twitter-wjs');