Fare sale details:
-Airlines participating in fare sale: Lufthansa, Swiss and Brussels
-Start of fare sale: July 8
-Fare sale length: TBD, but we don't expect the sale to last longer than one week
-Conditions: Departure dates are available in August, September and October
-Airfare savings: 35% lower than the average price reported in our flight report on Chicago-Madrid
Chicagoans looking to visit Europe sometime within the next three months can save quite a bit of money thanks to a fare sale from Star Alliance partners Swiss, Brussels Airlines and Lufthansa. The three airlines are currently selling connecting flights to Madrid, Spain's lively capital, for as little as $700 return, which is a solid $366 cheaper than typical fares seen on the route.
The fare sale began at 6 p.m. on July 8 with the sales teams at the airlines seeking to increase demand on the route. Fares have remained low through the end of July 9, and we expect the fare sale to last anywhere from 3-7 days – though only the airlines know for certain.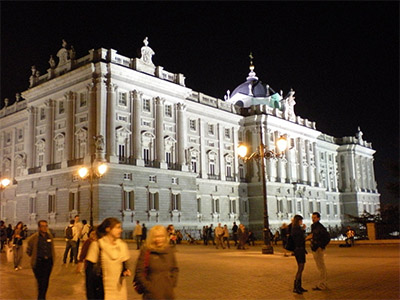 All of the fares that are currently on sale have departure dates in August, September or October. The flights with Brussels Airlines connect through Brussels on their way to Madrid, the Swiss flights connect through Zurich and the Lufthansa flights connect through Frankfurt. Lufthansa is, however, the most convenient option for travelers, as they make the journey from Chicago to Madrid in only 13.5 hours, including the connection time in Frankfurt. For comparison's sake, a direct flight from Chicago to Madrid has a duration of 9 hours and 40 minutes.
Several airlines offer direct flights between Chicago and Madrid – American, Finnair, British Airways, Iberia and US Airways – but none are offering fare sales at the moment. The average cost of a direct flight between the two cities is anywhere from $1,085 to $1,135, about 35% more expensive than the flights on sale from Lufthansa, Swiss and Brussels Airlines.
Examples of itineraries recently found:
-$696 round-trip between Chicago and Chicago on Swiss, Oct 6 to Oct 13
-$699 round-trip between Chicago and Chicago on Lufthansa, Oct 1 to Oct 13
-$701 round-trip between Chicago and Chicago on Lufthansa, Sep 16 to Sep 25
- See all
Tweet this deal
Tweet
!function(d,s,id)
}(document, 'script', 'twitter-wjs');