Although Los Angeles and San Francisco are less than 400 miles apart, their differences in culture, climate and even geography make them seem as if they're located on opposite ends of the country. Los Angeles attracts visitors because of its warm weather and beachside boardwalks lined with outdoor restaurants, rollerbladers and maybe even a bodybuilder or two. San Franciscans, on the other hand, often stay clear of the beaches because of the fog and milder weather. Hiking through the redwoods, sailing on the ocean or picnicking in a park is more the San Francisco lifestyle. Whatever the differences, however, San Francisco provides an escape that offers a completely different California perspective than its L.A. counterpart. Plus, travelers can find a cheap flight from Los Angeles to San Francisco, if they follow these money saving tips from Hopper.
Find cheap tickets between Los Angeles and San Francisco using Hopper Flights innovative flight feed, which crowdsources fares from millions of airfare searches!
1. Fly out of LAX for the best deals on flights from Los Angeles to San Francisco
Of the four Los Angeles-area airports – LAX, Burbank, Long Beach and Santa Ana – LAX offers the best fares to San Francisco, by far, with tickets at least $110 cheaper, on average, than the other airports. That's just about enough savings to make up up for LAX's relatively lackluster traveler experience.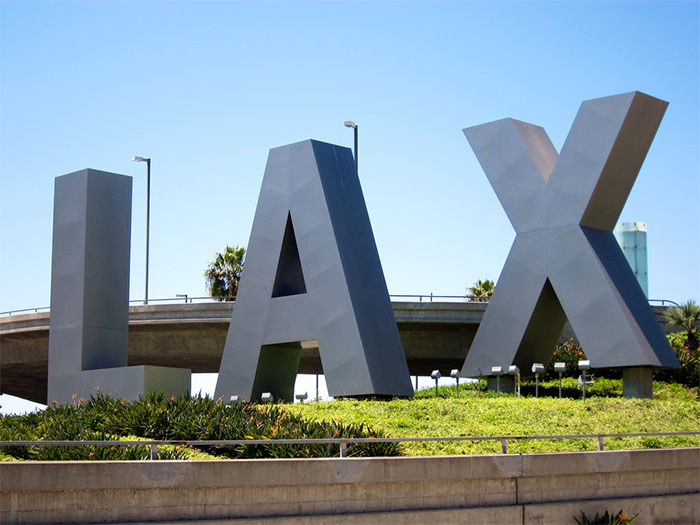 Photo by sfxeric/Flickr.
2. Fly into SFO for the cheapest flights from Los Angeles to San Francisco
Like their departure airport, travelers will want to choose their destination airport wisely. Flying into SFO will offer the best fares, as flights to Oakland are considerably more expensive and even flights to San Jose are about $50 more expensive than flights to SFO.
3. The cheapest time to book a flight from Los Angeles to San Francisco is 10 days in advance, saving up to $150
Travelers can plan a last-minute trip to San Francisco just 10 days out and still save up to $150. Prices drastically increase if you want to book within 10 days of travel, so try to hold off on your weekend escape. The clam chowder and Napa Valley wines will still be there next week.
4. Save up to $7 by departing and returning on a Tuesday and buying your ticket on a Thursday
While not a ton of money, guests can save up to $7 per ticket by departing, returning and purchasing their ticket on the right day of the week.

5. Virgin America, United Airlines and American Airlines have the cheapest flights from Los Angeles to San Francisco
Of the airlines offering non-stop flights between LAX and SFO, the best deals can be found on Virgin America, United and American. But which to choose, you ask? Well, Hopper has found Virgin America to be one of America's best airlines when it comes to consumer satisfaction in relation to fare price. In other words, Virgin America has the best amount of bang for the buck.
Take a look at non-stop ticket prices between Los Angeles and San Francisco on Virgin America on the Hopper Flights fare feed
6. Frequent fliers on Virgin America can use 5,000 points to book a round-trip ticket
Members of Virgin America's Elevate loyalty program could be in for one seriously nice treat this year when it comes to booking flights from Los Angeles to San Francisco. The quick 1.5-hour flight is currently priced at just 5,000 points return, meaning it's possible to grab a gratis seat on the route after having only spent $1,000 with the airline beforehand. That should leave plenty of money for tram tickets and coffees on North Beach, don't you think?
7. Check out Hopper's When to Fly and Buy Reports for up-to-date information
With this quick hop northwards along the coast of California connecting two of the state's most influential and definitive cityscapes, it's hardly surprising that more than 30 million prospective passengers are searching for bargain deals on the route each month. Using our acclaimed When Fly and Buy Reports it's now possible to see a detailed breakdown of all that data, complete with stats on the cheapest departure times, most wallet-friendly carriers and best booking dates.
See Hopper's latest when to fly and buy report for flights from Los Angeles to San Francisco for up-to-the-minute information
OK, so you've managed to bag a bargain round-trip flight from LAX to SFO, but now the airline wants to tag on bloated baggage fees and in-flight meal charges, placing your ticket price way out of budget! Pre-empt them this year by using Hopper's Airline Fees Calculator, which offers a simple visual breakdown of every additional charge and supplement required by the various airlines, ranging from that $60 checked bag on American to that $80 for extra legroom on United.
Keep in mind that a cheap flight from Los Angeles to San Francisco is about $139 round trip
If you find a return ticket between Los Angeles and San Francisco for $139, you can rest assured that you've found just about the best deal available on the route. That said, the disparity between a good deal and a bad deal on this route is not very large.

Distribution of economy round-trip prices quoted for nonstop flights from Los Angeles to San Francisco. Great deals are the best 10% of prices, good deals are the top 25% of prices, and average deals are the best 50% of prices found in flight searches.
Want to find tips on how to save money on airfare for other destinations? Visit our flight tools page, choose your airport and go!