A trip to Las Vegas wouldn't be complete without checking out Fremont Street and the Fremont Street Experience. More than just a pedestrian mall, the Fremont Street Experience is an attraction in itself, with fantastic shows and more on offer for those looking for a fun day or night out. Fremont Street as a whole has bars, restaurants, a light show and, of course, a casino. Being the second most famous street in Las Vegas, Fremont Street has quite a rep to protect, so expect to be wowed. Before the Fremont Street Experience was built and before the Strip reigned supreme, Fremont Street was the center of action in Las Vegas.
See 5 tips, like when to book your ticket, from the Hopper research team that can save travelers hundreds on their flights to Las Vegas.
Sip on handcrafted cocktails at the Downtown Cocktail Room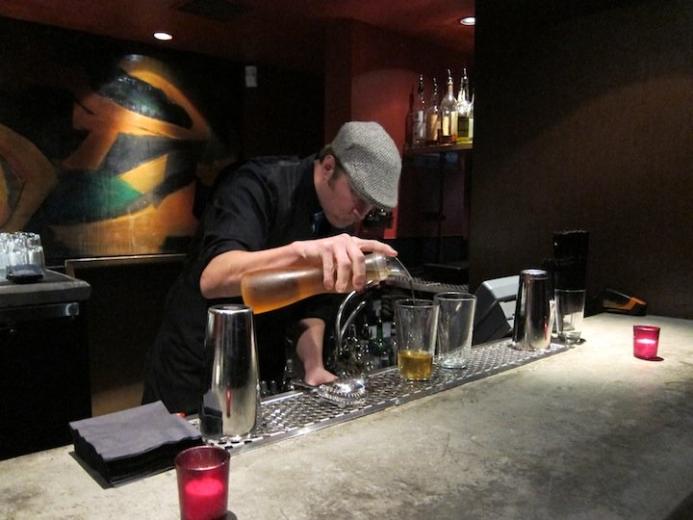 Downtown Cocktail Room, Las Vegas – photo by drinkspirits
For an intimate cocktail in a speakeasy-style environment, the Downtown Cocktail Room is the ideal spot. So sit back on a comfy couch and enjoy the sexy red glow from the red lights and candles. Described as having "3,000 square feet of warm bohemian-chic décor," visitors looking for a place to bring their significant other could do a lot worse than this cocktail bar.
Take in the Fremont Street Experience dynamic light and sound show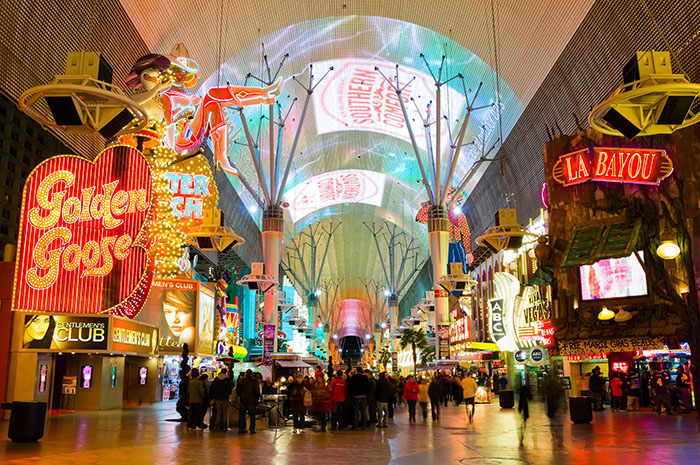 The Viva Vision light and sound show is a spectacle that's magical for people of all ages. With fantastic new technology making the show more and more spectacular each year, this multimedia attraction is not to be missed. Expect to see stunning light displays with animations, live video and synchronised music all on the canopy that covers Fremont Street.
The Triple George Grill is cool and casual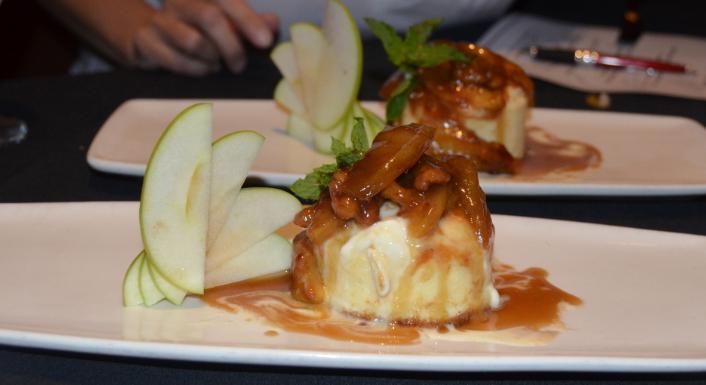 Triple George Grill, Las Vegas – photo by downtown3rd
This super cool cocktail bar and grill is known as a great place to power lunch. Balancing attitude with old-school charm, expect to hear Coltrane on the mix while enjoying a scotch and gin and classic pot roast. As the folks at Triple George Grill say, "Classic cocktails and good times are waiting."
Dine and be merry at Binion's Gambling Hall & Hotel Las Vegas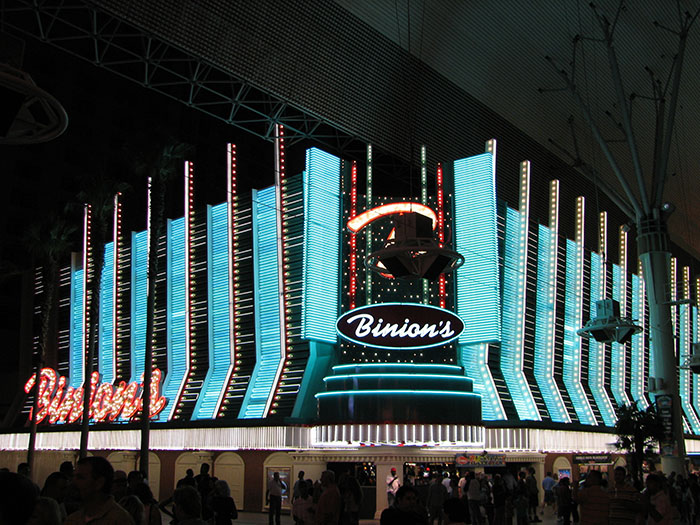 As with a lot of venues in Las Vegas, at this place visitors can do pretty much everything: they can eat at the steakhouse, cafe or deli, or maybe just sink a few cold ones at the Sports Bar and Cigar Lounge, before checking out the Binion's Hall of Fame Poker Room, table room or slot machines.
Firefly serves tapas and house-specialty sangria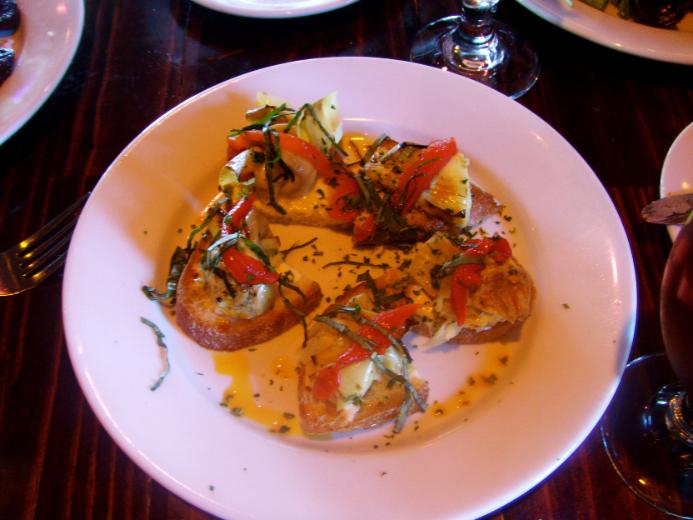 Firefly, Las Vegas – photo by Chelsea Nelson
Dine at this tapas kitchen and bar at a table for two, or perhaps bring a group down and make a dinner party out of it. With hot and cold plates for you to order up a shareable feast, everyone will be satisfied. To drink, you can't go far wrong with the house-specialty sangria, although they also have wine, beer and cocktails, all at reasonable prices.