The Pacific Coast Highway is the dream of road trip songs. Windows down, feeling the salty sea breeze bellow straight into the passenger seat, every angle a postcard-perfect panorama of the majestic Pacific Ocean. Those who stop, stop for wine and endless hiking through trails of redwood forests, beaches and rocky cliffs. They stop because they're following a quest through important touchstones of American culture, not the least of which include Big Sur, Cannery Row and Hearst Castle. It's a beautiful drive; you could finish it all in a day from San Francisco to Los Angeles, but it's best to go softly into this one: with all the incredible wine stops and California-breezy lounge and hike spots, drivers will want to book a few days to a week – or forever.
---
Beachy and elegant Santa Barbara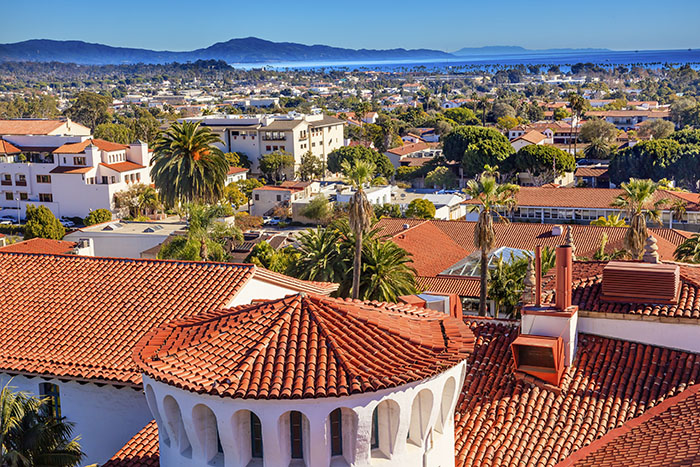 The city of Santa Barbara is a welcoming cocktail of year-round summer temperatures, arched colonial façades, European white-washed frontispieces and quaint town squares. It's hailed as the American Riviera for its long stretches of sandy beachfront and magnificent Pacific views, but there's an added outdoorsy dimension to this enclave of Europeanism, with the shear rises of the Santa Ynez Mountains enclosing the city to the north. Santa Barbara has long been a favorite stopping point on the well-trodden Highway 1 road trip circuit on the Californian coast, but there are so many things to see and do here, it's definitely worth a few more days. So, whether you want to wander the sun-kissed streets or get some action on the seas with a spot of whale watching, activity and energy abounds in this Southern California gem.
Wine all the time at Pismo Beach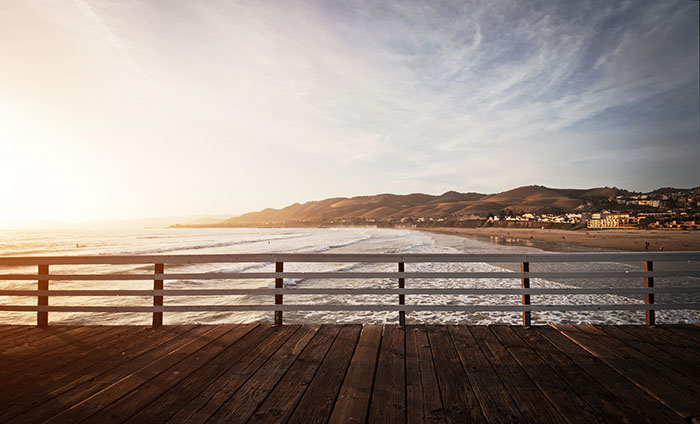 The second stop-off point along the Pacific Coast Highway, Pismo Beach offers a day or two of outdoor and adventure activities. Tons of opportunities abound for golfing, bicycling, tennis, hiking, horseback riding and scuba diving. The area boasts miles of beautiful, clean beaches with pools, coves and caves that visitors can explore. There's also the Pismo Pier, a 12,200-foot pier that's a popular spot for sightseeing, walking, fishing and sunset watching. And, best of all, visitors to Pismo Beach will be in prime position to visit some of the other amazing destinations on San Luis Obispo County's Wine Coast.
Live like California royalty at San Simeon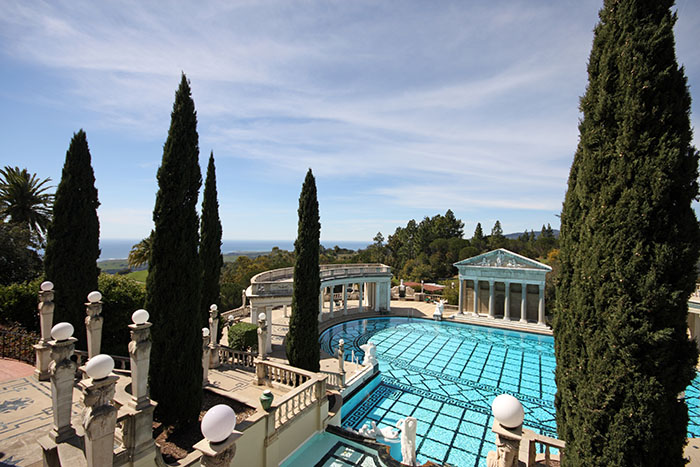 Most people associate San Simeon with the famed Hearst Castle, 90,000 square feet of Mediterranean Revival architecture, exquisite gardens and Romanesque pools perched on a hill overlooking the Pacific Ocean, but beyond its majestic grasp, there are acres upon acres of undulating vineyards to explore and restaurants offering fresh seafood and local Californian cuisine. Nature-fanatics, meanwhile, flock to San Simeon for its beaches, rolling hills, craggy mountains to hike and wildlife, like elephant seals and birds.
Natural wonders abound at Carmel-by-the-Sea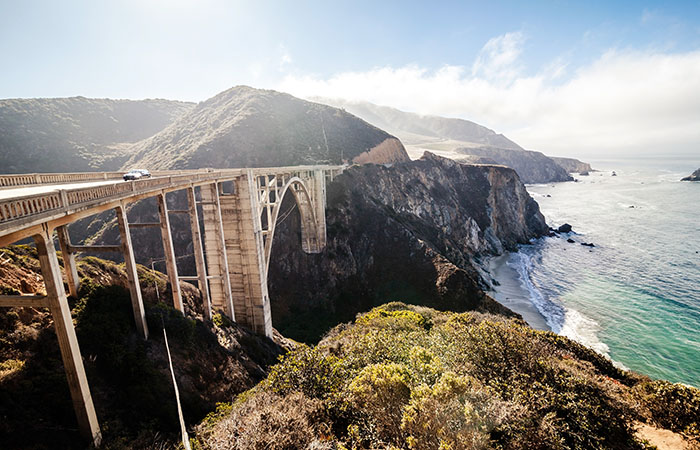 Great food and drink play a large role in the culture of Carmel-by-the-Sea (commonly referred to simply as Carmel) owing to its local wineries, gourmet markets and diverse array of restaurants. The shining gem of Carmel is the 400-acre Point Lobos State Reserve, a large expanse of natural untouched beauty encompassing rocky coasts, sandy beaches and blue lagoons, all of which 200 different animal species and 300 types of plants call home. Many artists use this inspirational location as a workplace, and as a result you can see the work of painters, sculptors, writers and photographers dotted throughout the city.
Steinbeck and jazz in Monterey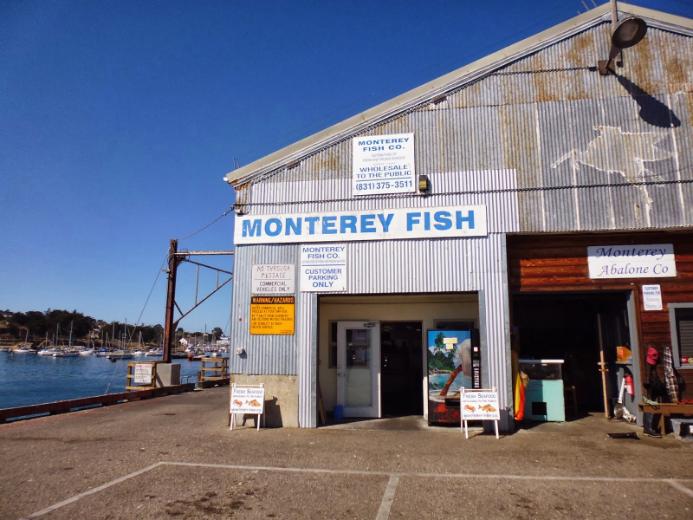 Fisherman's Wharf, Monterey, California, Monterey – photo by Amanda Hardesty
This waterfront community has all you need for a fun family trip: warm weather, the seaside and tons of water sports. Along with all your usual kayaking, scuba diving and surfing, there's also an abundance of wildlife in the area, and whale watching in Monterey Bay is an unforgettable experience. On land travelers can go for a spot of golfing, check out the exhibits at the Monterey Bay Aquarium, or simply drive along the scenic coastlines to take it all in. The culture in Monterey comes to full bloom at the Monterey Jazz Festival, which takes place late September, or any weekend at Cannery Row, a festive hub that transforms daytime shopping into late-night nightclubbing.