Is anyone more fanatical about anything than the people who travel miles, oceans, and even continents away from home to spend their money on meals prepared by names they've only read about in magazines? The Food Network may establish the celebrity chef, but it is truly the bloggers who celebritize them. So why wouldn't you trust these self-proclaimed foodies to direct you to the best place to get succulent Kobe beef?
The Celebrity Chef-fest throws down on the Strip every night, so it's a scene that's hard to navigate without an Ikea-bag sized stomach and limitless funds. Here are just a few picks, by the bloggers, for the best restaurants in Las Vegas.
See 5 tips, like when to book your ticket, from the Hopper research team that can save travelers hundreds on their flights to Las Vegas.
E By Jose Andres at The Cosmpolitan has the most unique dinner and a show in the whole city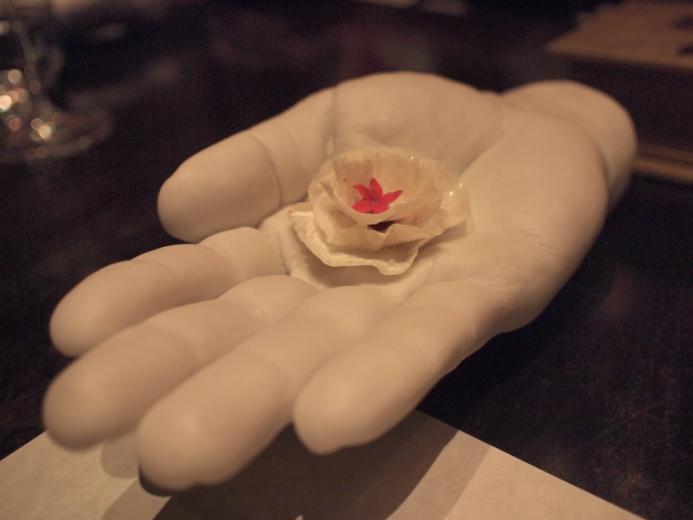 E By Jose Andres, Las Vegas – photo by 1000yregg
How's this for exclusive: reservations at this restaurant are made by e-mailing the address on é's very simple website at least a month in advance and waiting for a confirmation via e-mail. One month later, golden tickets – literally – are mailed out. Their dining room seats eight, and the menus are set. Similar to teppanyaki, the dishes are made in front of the guests, but unlike teppanyaki, they use liquid nitrogen and produce textures unlike anything traditionally eaten. A pioneer of molecular gastronomy (otherwise known as "food alchemy"), José Andrés and his staff of highly precise, trained cooks serve up once-in-a-lifetime meals… night after night.
Aburiya Raku, the delectable diamond in the rough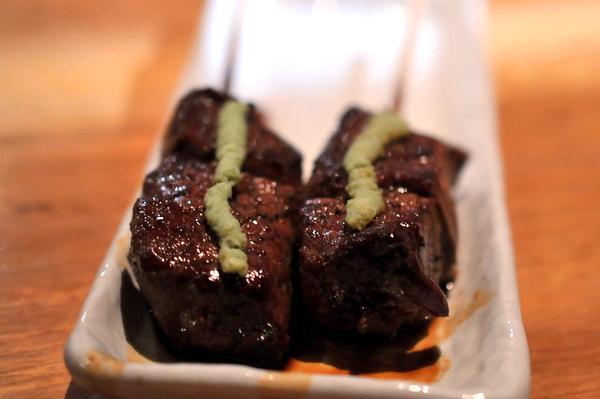 Aburiya Raku, Nevada – photo by Epicuryan
Situated off the loud and crowded Las Vegas Strip, in a small Chinatown strip mall is one of the hottest Japanese restaurants in the city, and therefore, the country. Grilling up their unique meat selections (examples: Kobe beef, pork ears and intestines, foie gras, apple-marinated lamb chops) in the classic Robatayaki tradition, skewered and slow-cooked over hot coals, the James Beard-nominated Aburiya Raku is a truly authentic Japanese experience with a modern twist.
Sometimes you have to travel for food. Honey Salt is a destination very much worth the journey.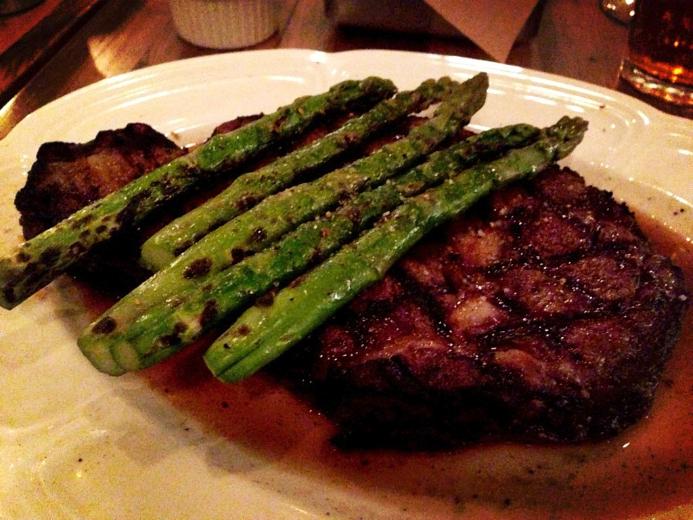 Honey Salt, Las Vegas – photo by biteandswitch
The chef's restaurant is nowhere near the Strip – instead, it's in cozy, breezy Summerlin, where there's room for an open outdoor patio with fresh pastel green chairs and tables under simple Christmas lights. The food is comfy American with upscale details with dishes like the Biloxi Buttermilk Fried Chicken Sandwich and the Calamari and Shisito New England Fry-Up. On any given night, the owner Elizabeth Blau can be seen walking around, checking in with her patrons and catching up with regulars. This is a local favorite, off the beaten path for most of the tourists to Las Vegas, but worth the trek out for its farm-to-table-fresh food and the open air.
Fill your bouche at Bouchon Bistro in the Venetian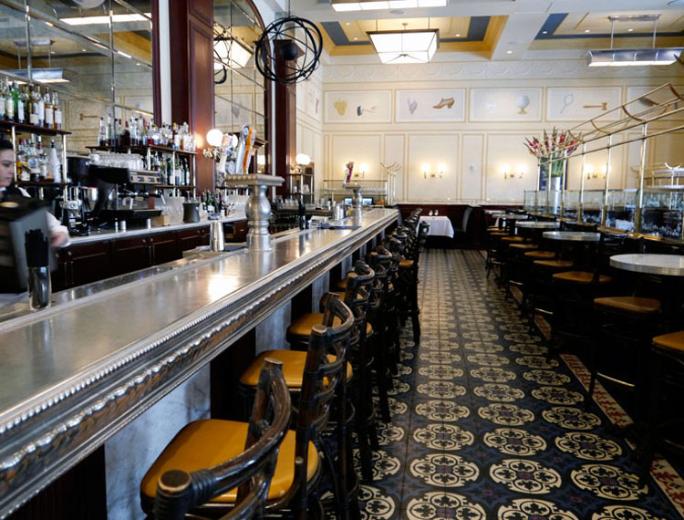 Bouchon, Las Vegas – photo by freutcake
A moderately-priced French bistro by one of the best chefs in America, Thomas Keller, Bouchon Bistro offers classic dishes like Steak Frites, Poulet Rôti, a list of seafood items both grilled and from the raw bar, in a traditional dark-wood French setting. Their bread is baked in-house from their location in the Venetian, and with every meal they lay out stacks of branch-shaped epi bread to tear off and dip into whipped butter. It's the details that matter at Bouchon, and each one is treated with care. With a popular brunch service and a bakery, Bouchon is a culinary destination for any meal.
Masayoshi, the Master of sushi at barMasa at ARIA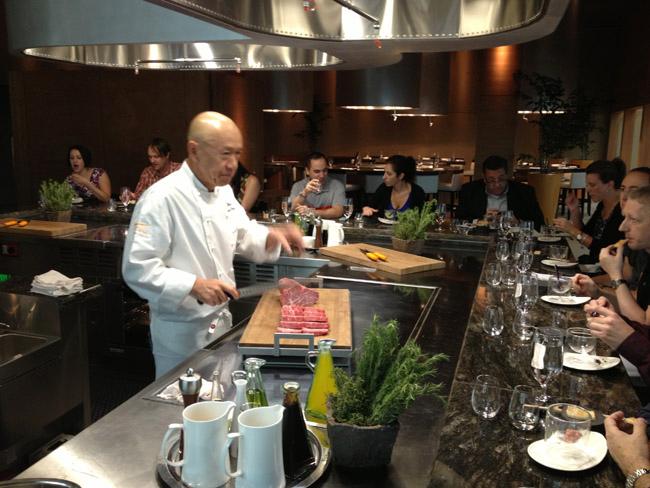 Barmasa - Aria - Mgm Resorts, Las Vegas – photo by Will Campbell
barMASA is the Vegas venture by renowned three-star Michelin chef Masayoshi Takayama. It's an offshoot of Masa and barMASA in New York, and the more accessible brother to Takayama's ultra-expensive Omakase Shabu Shabu restaurant next door on the first floor of the CityCenter, Aria Hotel. Serving a variety of delicate sushi plates, Hibachi grilled items, soups and broths and even uni risotto sprinkled with white truffle, this upscale Japanese restaurant never ceases to delight its diners.