Have you heard the news? Hopper now has two apps, the awesome GTFO (read all about it below) and the shiny new official Hopper app (now available on iOS and Android). With the new Hopper mobile app, you don't need to fly last-minute to get the best deals. Simply download and set up fare alerts; we'll watch flight prices for you and notify you when prices reach their lowest point!
Hopper recently launched our first app, GTFO (Get the Flight Out), which lets travelers see deals on flights departing from their home airports tonight. Though last-minute travel apps have become popular lately - Hotel Tonight, for instance - no one has ever tried to do an app like this for flights before. So we decided to test its usefulness for spontaneous travelers with an inaugural trip, and, because I have the best job in the world, that responsibility fell to me.
So, armed only with the GTFO app and the company credit card, I set off on an impulsive journey.
Monday morning
I decided to take my trip on a Monday to avoid the office - ermm, I mean, the weekend crowds. So as soon as I woke up, at around 9:30 am, I checked GTFO to see which flights were available from New York. The app shows flights that depart at least a few hours from the time of search, so there's always time to physically make it to the airport and pack a bag.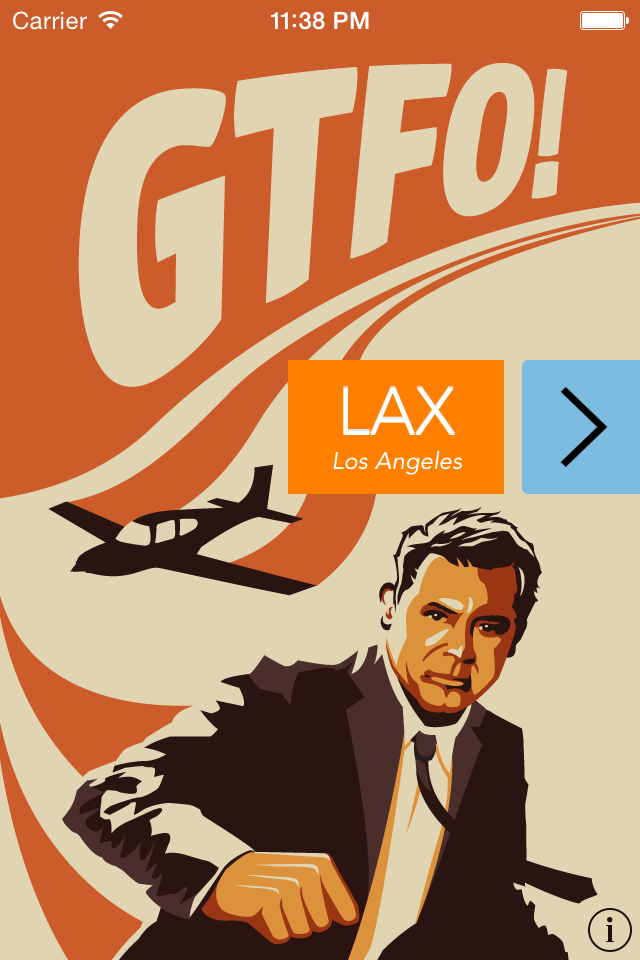 The deals
The app had a ton of great options for my trip: Savannah for $310 round trip, Bermuda for $361, Miami for $396, Jamaica for $429, Saint Martin for $469, Las Vegas for $516 and Cancun for $611. The deals are updated continuously throughout the day, so do check again if you don't see a price or a destination that you like at first glance.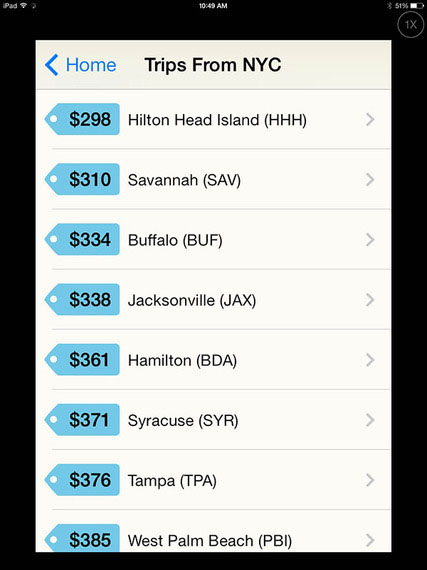 Booking a flight
Once you click on the destination, you're taken to a screen showing the different flight options like prices, departure times and length of stay. From there travelers are redirected to the airline's website to make the actual booking. It's worth keeping in mind, though, that the length of stay can often be changed once you arrive at the airline's website. So that 5-day trip can easily become a 2-day trip.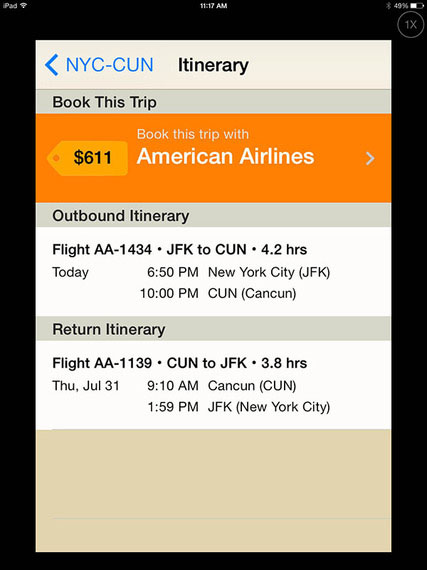 I decided on the flight to Cancun, as it was non-stop on American and it departed at 6:50 pm, which would give me time to do some work and then take a cab to JFK. Of course, thoughts of mai tais at one of Cancun's legendary beachfront resorts also swayed my decision-making process a bit.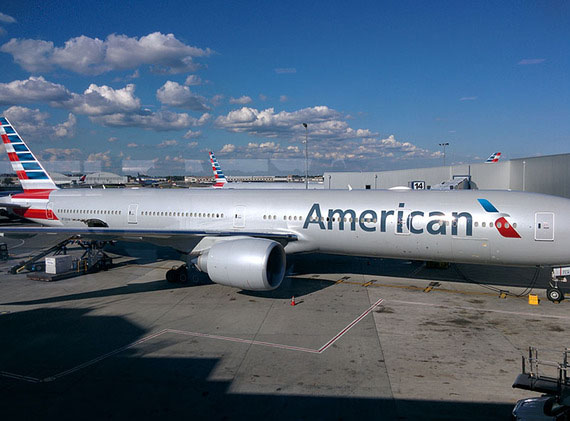 Once I settled everything up on the airline's website, I immediately checked in to my flight online, as it was, of course, within the 24-hour check-in period.
Booking a hotel
Once I booked my flight, it was time to book a last-minute hotel in Cancun. First I checked Hotel Tonight, which is one my favorite apps for spontaneous travel inside the United States, as it offers discounts on luxury hotels. But their Cancun selection left a lot to be desired, so I checked my Priceline app. Using their "express deals" option, I was able to book a five-star resort in the hotel zone for only $137 per night. The hotel turned out to be the JW Marriott, which I had seen on Priceline's normal search page for about $500 per night.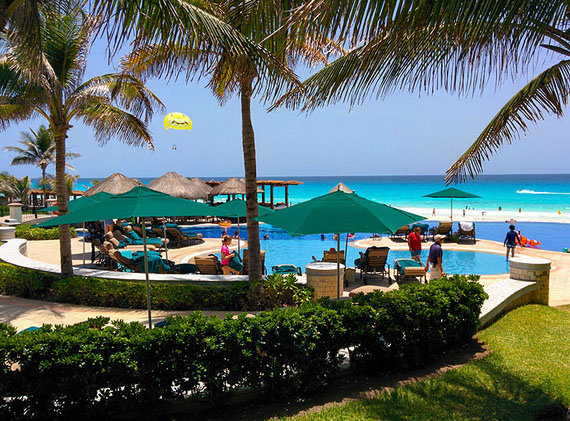 The trip itself
I arrived to Cancun at 10 pm and took a taxi to my hotel, which was amazing! For the next two days I lounged in the resort's pools, enjoyed its beachfront access, worked from the beachside cafe and just enjoyed life. When I flew back a few days later, I returned to the office well rested and only somewhat despised by my colleagues (just kidding, they hated me).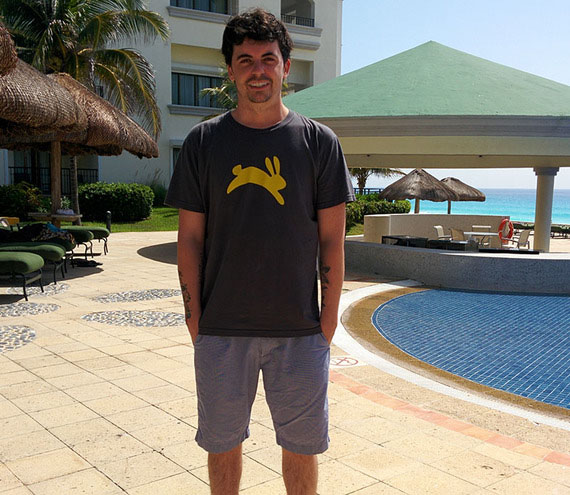 The verdict
We can now say that GTFO works and is a pretty cool way to embark on a last-minute vacation. Should you put off booking your flights home for Christmas? No, you shouldn't. But if you're like me and are fascinated by the idea of endless weekend getaways and impulsive vacays, then GTFO is an app you must have.
Flight cost: $611 round trip from New York to Cancun on American
Hotel cost: $137 per night at the JW Marriott's five-star beachfront resort