Baseball season is upon us and soon stadiums across the country will be in full swing, packed with families and ravenous fans alike. But don't settle with just visiting one ballpark this baseball season, instead live out every ball fan's dream and visit all 30 major league baseball stadiums! The Hopper research team has crunched the numbers and now fans can make this dream a reality for just under $2,500. We've looked at two routes to do this: the cheapest route and the shortest route.
Want to find tips on how to save money on airfare? Visit our flight tools page, choose your airport and go!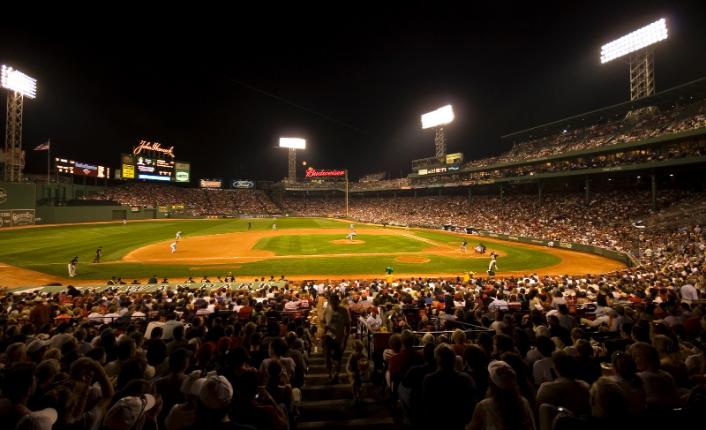 Fenway Park, Boston – photo by Baseball Irondad
The shortest route flies to 24 airports and involves over 9,000 miles of flying at a cost of almost $3,100 in airfare! The cheapest route, somewhat oddly, covers over 14,000 miles to reach those same 24 airports but actually costs 20% less, clocking in at only $2,400 in airfare. Basically fans get to save money and rack up frequent flier miles at the same time!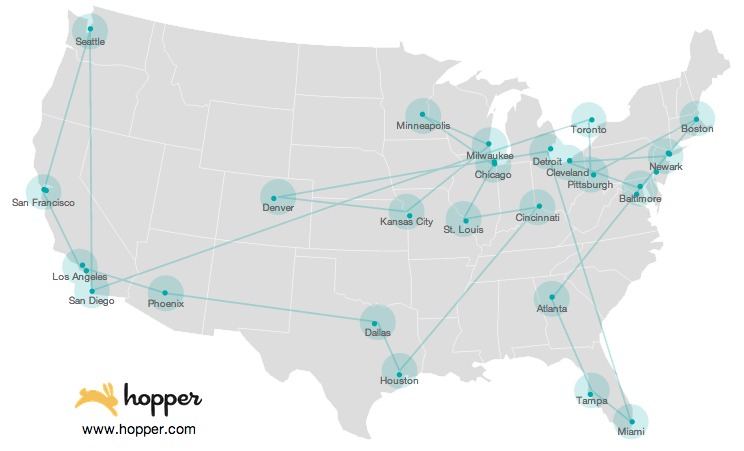 A look at the cheapest route, which crisscrosses the nation.
OK, so we know how much it costs to visit every MLB stadium in the country. But what about just a few of the good ones? Head over to Hopper's interactive ballpark tool, enter your home airport and the ballparks you'd like to visit, select the cheapest or shortest route and let us do the rest. We find airports near the baseball stadiums and look for the best routes to visit them all in one trip.