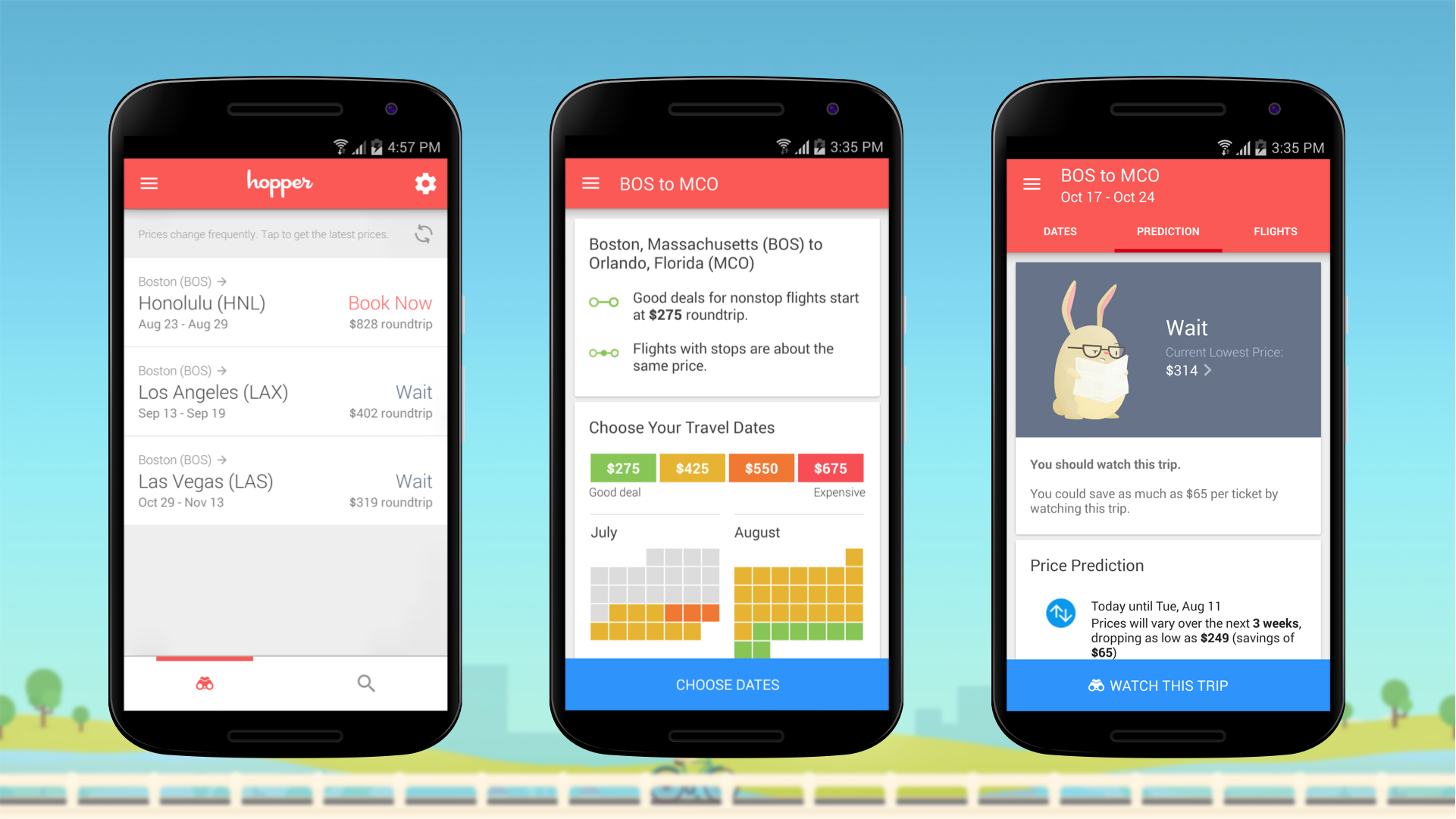 We're excited to announce Hopper for Android is now available! We've been working hard to bring our airfare predictions and data-driven advice to the the platform used by most of the world. Android users with Version 4.4 (KitKat) and above can now download Hopper from Google Play.
Here are a few ways the Hopper is like having a super-fast, all-knowing travel agent in your pocket:Hopper helps travelers save time and money by analyzing billions of flight prices a day to provide advice on when to fly and buy. Our expert guidance saves a typical Hopper user approximately $50 on their flight (and, in the best cases, as much as $1,300).
When To Fly Calendar: No need to mess around with various date combinations in order to find the cheapest times to fly. Hopper's color-coded When To Fly Calendar helps you instantly identify the cheapest months and days to travel to your destination.

Price Prediction: It's the question that plagues every traveler - should you buy your flight now or wait wait for a better price? Hopper uses an archive of a trillion flight prices to predict future prices your trip. In 95% of cases, following the "buy" or "wait" recommendation will get you a cheaper flight or at least the same price as found in your initial search.

Watch a Trip: Let Hopper do your comparison shopping for you. By selecting to Watch a Trip, Hopper will monitor prices 24/7 for you and will alert you if prices drop or are expected to rise. You'll be alerted in real time since some of these price drops don't last long.
Hopper users have already saved over $15 million on airfare, and we're thrilled to bring our money-saving flight guidance to Android users across the globe.
BONUS: Check out our QuickTap Booking announcement (which will be rolled out to Android after launch).