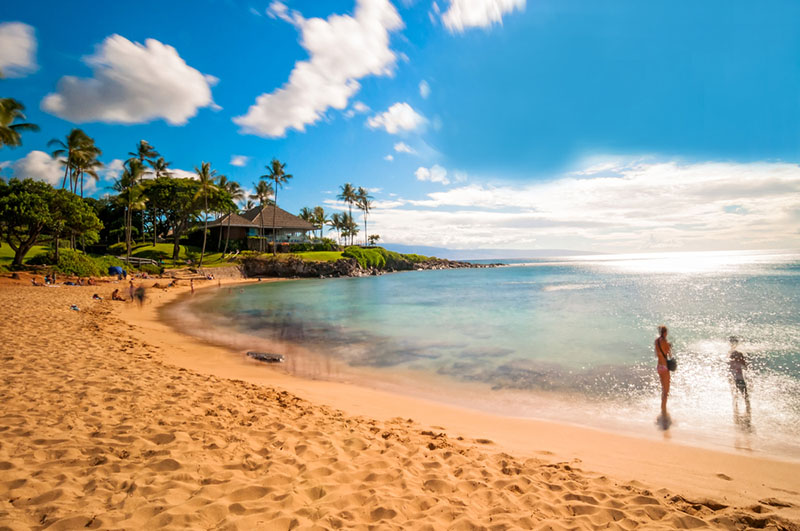 Those great flights prices travelers saw last year? Expect to see more in 2016.
Throughout last year Hopper observed a sizable dip in flight prices, mostly due to increased airline competition, decreased jet fuel prices, and more carriers moving into branded, unbundled ticketing with lower base fares and optional fees (things like checked bags). While not everyone loves having to pay extra for premium seating, most flyers will rejoice to hear that this lower-price trend will continue.
In fact, January 2016 offers a historical three-year low of about $210 per round-trip (that's about 14.2% lower than January 2015). Flight prices will be down a little bit further from December, about 2.53%.
Here are the actual average domestic consumer airfare prices through December 2015 (solid line), alongside the six-month forward-forecast price levels (dashed).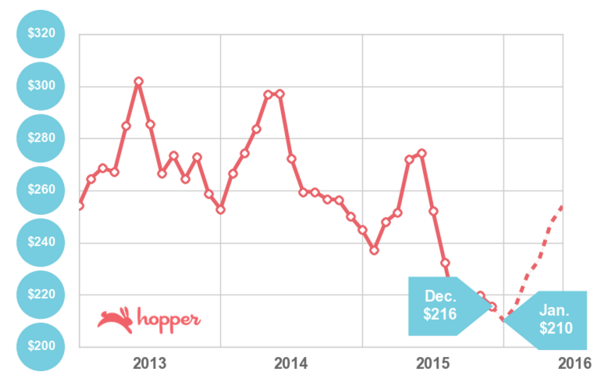 Just how will prices look in six months? Hopper mapped out our price forecast and found that, while spring fares will rise steadily and summer fares will see their usual spike due to seasonal demand, consumers will see better prices, more fare sales, and flexible ticketing options for the foreseeable future.
Need some inspiration for your winter travels? Hopper found the destinations that right now offer the biggest potential for savings. These are the destinations where prices are most likely to drop in price sometime in January. If you're interested in visiting any of these destinations in the next few months, we recommend setting your watch on Hopper now so that you can be alerted about price drops this month. Hawaii, anyone?