It's no secret that airfares fluctuate greatly in the weeks and months prior to departure, and that booking your tickets at just the right time is one of the most important factors affecting the amount you pay at the checkout. However, finding that perfect moment to buy can be a tricky sport sometimes, especially with so many differing opinions and ideas about when's best to book and why!
At Hopper we see billions of flight prices a day from sellers across the web. Our data science team uses this data to find insights on all types of things, including the answer to the question of how far in advance to book your flight.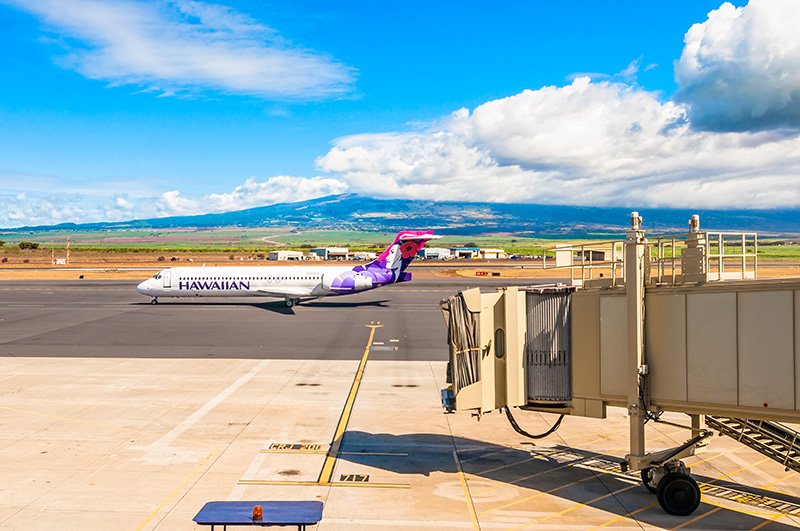 Book your flight at least 25 days in advance, but not further out than 150 days
Flights go on sale 11 months before departure, but don't expect to catch any airline deals more than 150 days prior to takeoff. Fares will usually only start to fluctuate downwards at the five-month mark, when carriers begin to adjust pricing in-line with demand. That said, it's certainly worth doing a little forward planning, because prices will typically soar in the three weeks leading up to departure, leaving spontaneous passengers to pay a whole load more for their seats. Booking at around 25 days before departure will still mean low fares, while making it unlikely passengers will need to alter or cancel their flight dates at potentially massive extra costs.
The only caveat to this advice is for travel during high-volume periods like the holidays. For flights over July 4, Thanksgiving, Christmas and New Year, fares start high and they stay high.
Keep in mind that industry-wide generalizations about when is best to buy tickets are just that: industry-wide generalizations. Passengers flying to the sunny climes of Sydney can expect to see totally different ticket prices in the weeks and months leading up to departure from passengers heading to Africa, South America or Europe. That means it's always a good idea to check stats for a specific route before booking, which are all available over on Hopper's When to Fly and Buy Reports page. Our reports will also provide travelers with info like which day to buy, which day of the week to depart and which month to travel.
Check out Hopper's Deals Page to see flash sales from your airport
While the general rule of booking your flights between 25 and 150 days prior to takeoff holds fast for most all routes, it's also important to keep your eyes open for flash sales, which often appear unannounced and can offer up to a whopping 75% reduction off the overall airfare price. To find fantastic seats like this, be sure to check out Hopper's all-new deals page, which lists the latest bargains from your local airport flying to destinations right across the globe.
Better yet, download Hopper's new mobile app to get fare alerts and cheap flights!
We're real proud of this one. Hopper's mobile app (now available on iOS and Android) is the best way to get real-time notifications when flight prices change. Here's how it works: Download the app and set up fare alerts for your departure airport and destination. We'll watch flights, monitor price trends and notify you when your flight price changes. We'll also recommend whether you should book your flight now or wait until the price drops further. You'll never overpay for a flight again!