With the advent of critically acclaimed hour-long dramas, Washington has seen the spotlight shift in slight but impermeable ways. During and immediately following the Bush administration, The West Wing restored the idyllic but human view of the President and his close staff as charming, benevolent and ultimately good-hearted leaders. And then there's House of Cards, the wildly popular dark political thriller that refuses to give their viewers an idea of optimism on the Hill. Murder, revenge, lies and betrayal in every social interaction. D.C. is turned into a bastion of deception and corruption, and it all takes place in dark, beautiful corners of the city. Fiction is a simulacrum of reality, but if there's anything we've learned on the screen over the past decade, the mysterious capital can be anything you want it to be.
Check out these tips, like when to book your ticket, from the Hopper research team that can save travelers hundreds on their flights to Washington DC.
Hang with the Prez in the White House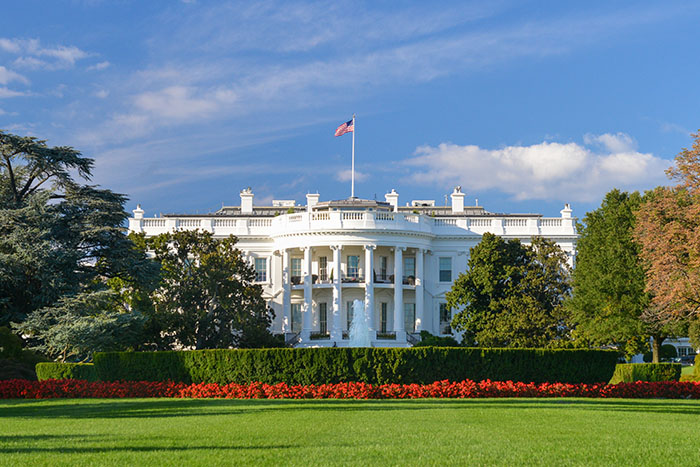 Long before there was House of Cards and Frank's longing to be president, there was the White House. Completed in 1800 and home to every president since, it would not be an understatement to say that this is the most important workplace in America and, in fact, probably the world. Public tours of the White House must be submitted through a member of Congress and are accepted up to six months in advance. Visitors can explore history through tracing the decor and furnishings of the Blue Room, at the center of the State Floor, the East Room where large parties are held, the Red Room, a state reception room, the State Dining Room, and see the grounds. A few times a year, the White House opens up their garden to public tours, where visitors can view the Jacqueline Kennedy Garden, Rose Garden, Children's Garden and South Lawn, where Marine One makes its departures and landings.
The United States Capitol Building is a living monument to government and policy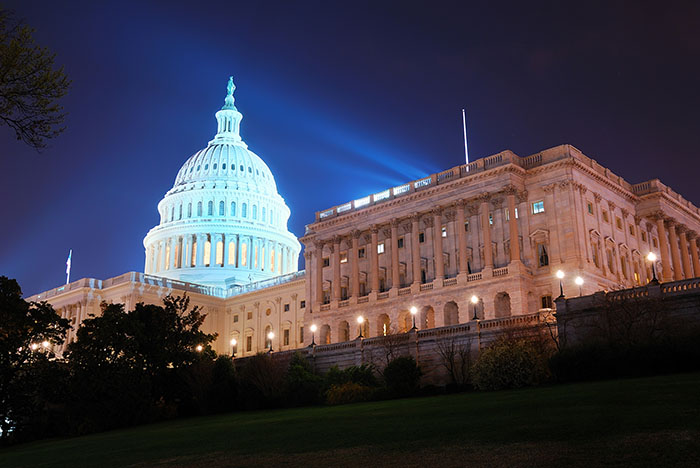 Capitol Hill is the largest historic residential neighborhood in Washington D.C., listed in the National Register of Historic Places and home to rowhouses of mixed styles and periods. However, what it is most famous for is not its genteel assortment of festively colored houses, but for being home to the United States Capitol. The opulent Neoclassical domed building was completed in 1800 and through the last two centuries has collected a priceless collection of American art. The building is art itself, from the mesmerizing rotunda above the Crypt to the marble-floored Statuary Room. Visitors can connect through a tunnel to the Library of Congress, where awaits a no less opulent three-story building of white columns and moldings over arched entrances and resplendent murals. However, fans of House of Cards might want to perfect their dramatic entrance at home before they take on the steps of the Capitol – it's a long tumble back down to the ground.
Off The Record is perfect for a late-night rendezvous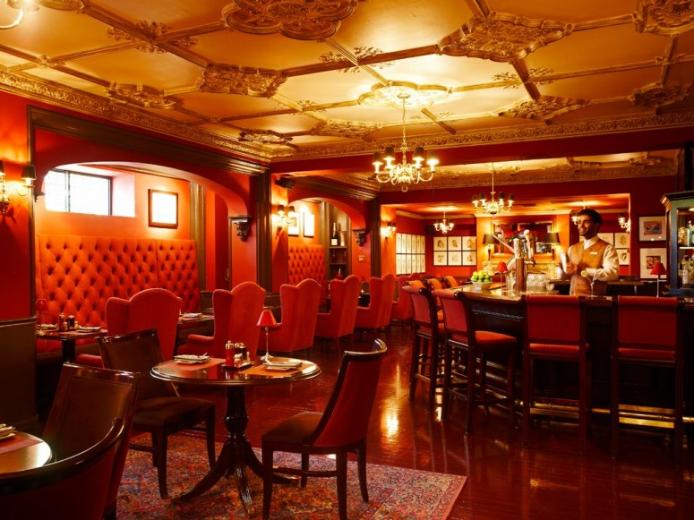 Off The Record, Washington D.C. – photo by downtowndc
Everything you hear at this timeless bar is going to have to be off the record – anyone who watches political dramas knows that treasured leaders are only as good as their bartenders and only as strong as their favorite drink. This classic red oak bar in the basement of the Hay-Adams Hotel is the local watering hole to some of D.C.'s most powerful names, from those on the Hill to the people who interview them. The intimate dark wood and plush chandeliers just seem to inspire people to order a martini or an Old Fashioned, as evidenced by their position on Forbes' list of "World's Best Hotel Bar" (people don't go to dark and atmospheric basement hotel bars to share a round of brews). But it's not just a hotel bar, it's a meeting place that serves potent drinks, one that has been frequented by everyone from George McGovern and Jimmy Carter, to the current class of powerful politicos.
Find an Underwood-worthy rack of ribs at Smoke & Barrel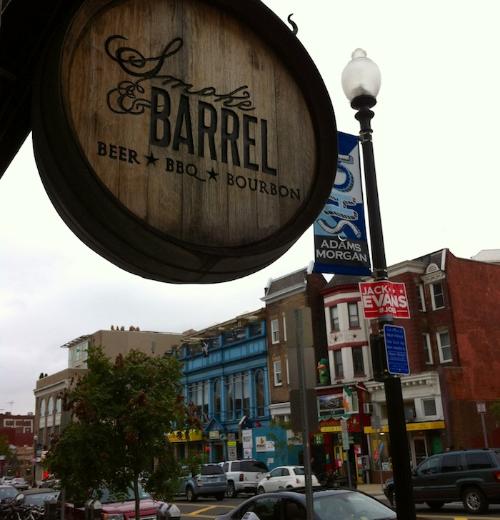 Smoke & Barrel, Washington D.C. – photo by bourbonandboots
Any major political plot fueled by murder, lies and endless betrayal begins with a big hearty rack of ribs. Everyone knows that, not the least of whom is the House Representative from South Carolina. However, since D.C. doesn't exactly have barbecue sauce running through its veins like the states down south, the search for decent smoke will inevitably lead off the Hill and right into the neighborhood of Adams Morgan. Smoke & Barrel is a relatively new barbecue joint with a healthy selection of craft beers and over 100 whiskeys, predominantly Kentuckian. Aside from serving up a dark and classic atmosphere and tons of finely curated liquor, Smoke & Barrel prides itself on its heaping plates of pulled pork, brisket, smoked sausage, smoked duck and half-slab and full slab of ribs, smoked to the diner's liking. The menu's a little more urban than down home – their innovative vegan selections like faux spare ribs made with seitan and pine nuts give them away – but diners who are particular about dry rubbed or sauced can make it clear and delivered, and dig in aided by a damn fine glass of Kentucky bourbon.
Mingle with elite power players at the Washington National Opera at the Kennedy Center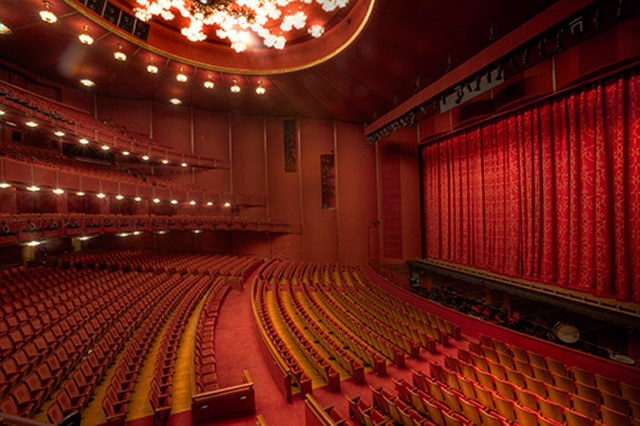 What's an evil political mastermind without a black tie, a hot wife and a place to bring both to? The Kennedy Center was established in 1971 to serve as a center of culture and arts in the capital outside of the inaccessible White House, and is home to the Washington National Opera. The 17 gorgeous and impeccably designed acres of the Kennedy Center overlook the Potomac River host up on average around 2000 performances a year, including their Performing Arts for Everyone program which offers over 400 free performances per year – there is a free performance every single day of the year at 6:00 p.m. As a living memorial to John F. Kennedy, the performance center displays gorgeous artwork and gorgeous chandeliers and other architectural fixtures gifted by governments around the world. The Hall of Nations, one of the major entrance hallways, has flags representing all the countries the United States has diplomatic ties with, and each of the three main theaters have Presidential Boxes identified by a Presidential Seal.