A jewel drifting on the sun-kissed waters of the Caribbean Sea, Puerto Rico is a paradise of white-sand beaches, emerald-green rainforests, and kaleidoscopic coral reefs. (And that's not to mention San Juan's Old Town and its distinctive 16th-century Spanish colonial architecture and stunning seaside fortress). Sound enticing? The greatest bit is, Puerto Rico doesn't need to be an expensive trip! Just follow these neat tricks and you can shave hundreds of dollars off your vacation.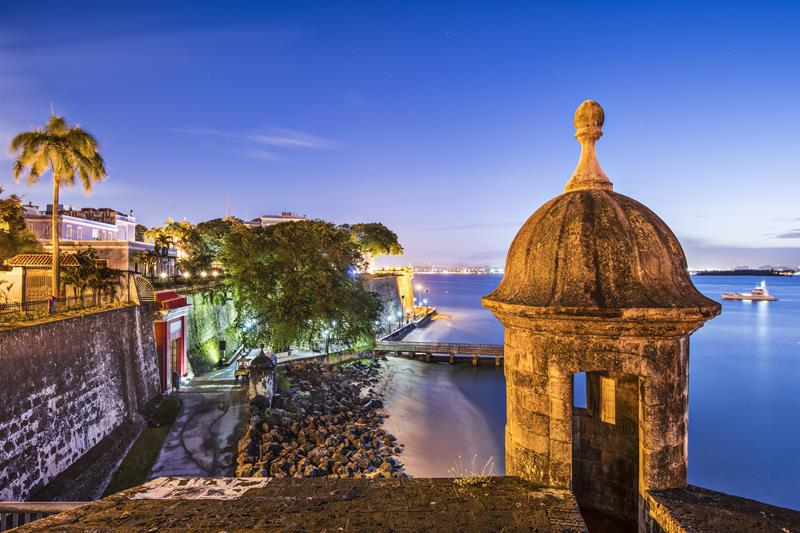 Travel During the Low Season for the Best Hotel Prices
Hurricane season hits the Caribbean from June to September, bringing with it unpredictable weather and brief but near-daily showers. So if you're a budget traveler, unfazed by a little rain and sensible enough to keep an eye on hurricane forecasts, then this quiet low season can actually be a pleasant time to visit Puerto Rico! Its unique forests, cave-dotted mountains and sparkling coral reefs remain gorgeous to explore, and the temperature is still warmly sub-tropical.
Stay in Old San Juan Instead of Condado
Many visitors to Puerto Rico opt to stay in Condado, the tree-lined, oceanfront community which hosts hundreds of opulent hotels. Condado has the feel of an upper-class enclave, and visitors feel safe and secure tucked away there. But really, the vast majority of San Juan is perfectly safe, and the city's beautiful Old Town is undoubtedly so! The boutique hotels are cheaper here than in Condado and, furthermore, you'll wake among the area's scenery of 16th-century forts, fountains, plazas and pastel houses … without being far from the beach.
Check Out Priceline's Express Hotel Deals for the Best Prices
There are more than 12,000 hotel rooms in Puerto Rico, and half of these are concentrated in capital San Juan. With this kind of competition, there are always good deals to be had, so long as you know where to look. Using an online search engine like Priceline takes the hard work out of finding the best offers, allowing you to trawl through all the available deals and even name your own low on the hotel room of your choice.
Rent a Car
In many cities in the Caribbean and South and Central America, taxis are a cheap, common way for people from across most stratas of society to get around. This is not the case in Puerto Rico, where taxis are actually surprisingly expensive. If you're on a budget, it makes a lot more sense just to rent a car for the duration of your stay. Not only will it be cheaper, but the roads are good and the driving culture more relaxed than in most Caribbean capitals.
Check Out Hopper's App to Find Cheap Flights to San Juan
The Hopper app makes it easy to save money on your flights to San Juan: Simply set up a fare alert from your local airport to San Juan and it will tell you how far in advance to book, when to fly out and return, what month to travel, and even what day to buy your ticket in order to keep your airfare as low as possible. (It'll even notify you when flight prices change!)
Want some hints on the cheapest days to fly? Details will vary depending on where you're flying from, of course, but generally buying your ticket on Thursday, flying out on a Thursday, and returning on a Monday could save you up to $182! And East Coast locals can almost always find low prices on carrier JetBlue.