Florida, America's lush subtropical paradise, is a crush of contradictory scenes. On the southeast coast lies the beach town of Miami, year-round playground of the nouveau riche and one of the country's wildest party cities. Up in the north gleams Orlando, the theme park capital of the world and dream destination for a world of children suckled on the films of Disney and Universal Studios. While down in the southwest, covering 4,300 square miles, stretches the wild swamplands of Florida's Everglades, home to crocodiles, panthers and very few humans. This itinerary brings together all three areas over seven exhilarating days.
Days 1-3: Soak up the varied vibes of Miami and Miami Beach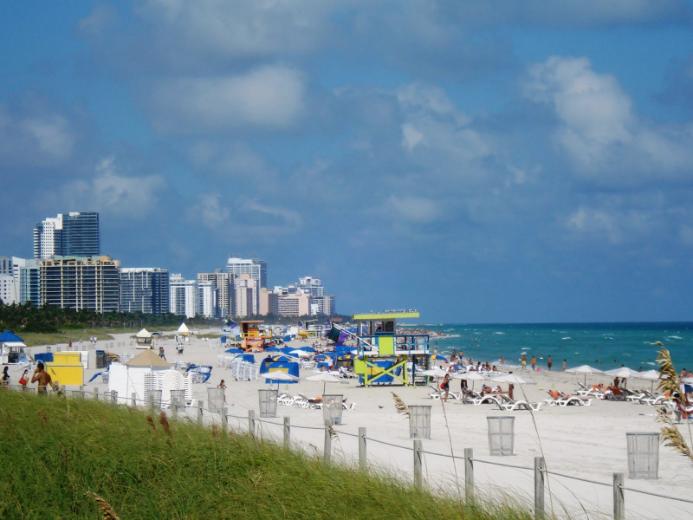 South beach, Miami Beach – photo by ketul patel
Miami sprawls over Florida's east coast and trails across several peninsulas and islands, a shape that gives rise to an astonishing number of beaches. The most famous is South Beach, the epicenter of Miami glam, where the beautiful people strut their stuff and meticulously stretch out every line of skin to be bronzed by the sun. It's just across from Ocean Drive, so if you have money to burn you can take your tanned body into some of Miami's best clubs and restaurants once the sun sets.
An opposite atmosphere hovers over Bill Baggs Cape Florida Beach, on the tip of Key Biscayne, a mile of uncluttered sand with numerous nature trails and a historic lighthouse. Surfers and/or nudists can head to Haulover Beach, which has the best waves and a secluded section where you can shed your swimsuit. A man-made lagoon stills the waves at Matheson Hammock Beach Park, making it ideal for kids; Bal-Harbour Beach is famous for its colourful shells. And all together, the beaches of Miami are a whole world to themselves.
Day 4: Escape the crowds in the wetland wilderness of Florida's Everglades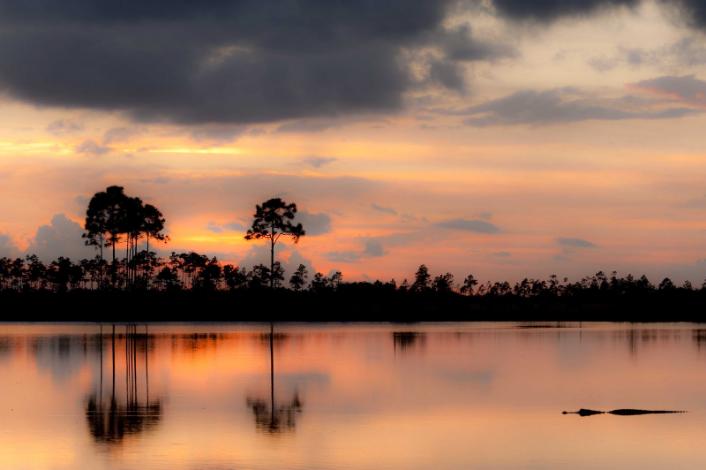 Everglades National Park, Florida – photo by Cute Saravana
Miami's pristine sand, seething crowds and loud art-deco architecture couldn't be further from its wild neighbour to the west, Everglades National Park. The Everglades are a wetland wilderness of mangrove, marsh and swamp, a densely vegetated natural world that, beneath the stultifying humidity, is teeming with animal life. You can follow carefully designated hikes through the Ten Thousand Islands National Park, where hardwood forests of oak and palm are gradually swallowed by brackish marsh and ocean. Or you can hire a boat and wend through the narrow waterways of the Everglades interior, exploring the swamps of the Big Cypress National Preserve. Keep an eye open for Florida panthers and American crocodiles.
Days 5-7: Finish with an avalanche of entertainment in the theme park capital of the world, Orlando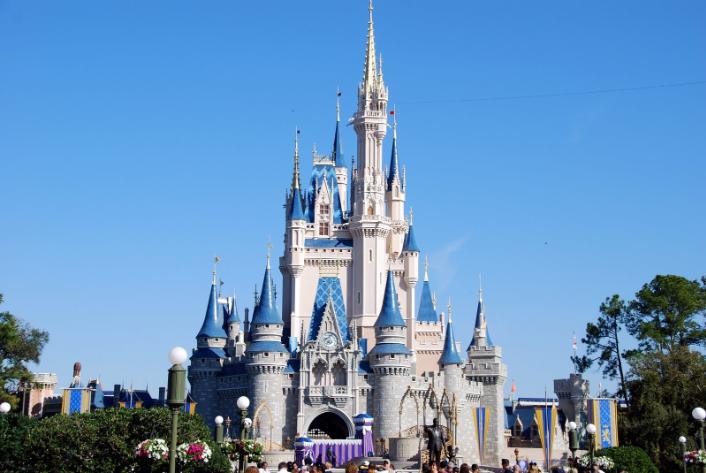 Magic Kingdom, Orange County, Florida – photo by Brooke
Once you've refreshed your animal senses in the Everglades wilderness, head north to the theme park paradise of Orlando. This colorful city, nicknamed the theme park capital of the world, fits neatly into a week-long tour of the state: choose three of its amusement parks, visit them over three days, and you'll get an excellent taste of Orlando's attractions.
If you've never been to Disney World before, it will be a difficult one to resist. But do you just go to Disney's Magic Kingdom, sprawled beneath its iconic pink turrets, or do you also take a peek behind the scenes of the movie industry at Disney's Hollywood Studios? Or perhaps return to the wild and encounter the creatures that populate Disney's Animal Kingdom, which injects some interactive thrills into the usual zoo experience?
If animals appeal, then Discovery Cove might be a good choice. An outdoor labyrinth of pools, caves and winding waterways, filled with all manner of marine life, it restricts visitors to under 1,300 a day, giving it an exclusive, uncrowded feel. Another sea-based option, with many more sea creatures and frequent extravagant events, is of course SeaWorld Orlando. And, finally, you can return to more straightforward theme park thrills with Harry, Ron and Hermione, at the Universal Studios Islands of Adventure.