A slither of land jutting out into the Atlantic on the extreme western edge of Europe, Portugal seems almost tailor-made to be overrun with tourists. Pretty and historic towns, sublime white-sand beaches, excellent seafood, a nightlife and cultural scene that is in equal parts wild and relaxed – it is a great destination for a short escape. Of course, no country can truly be explored in a week, but this itinerary, focused on the south of the country, allows travelers to experience some of the best that Portugal has to offer. It moves from the capital, Lisbon, down into the legendary Algarve, the region stretching along Portugal's sublime southern coastline.
Check out these tips, like when to book your ticket, from the Hopper research team that can save travelers hundreds on their flights to Lisbon.
Contemplate history and dissolve into the present moment over two days in Lisbon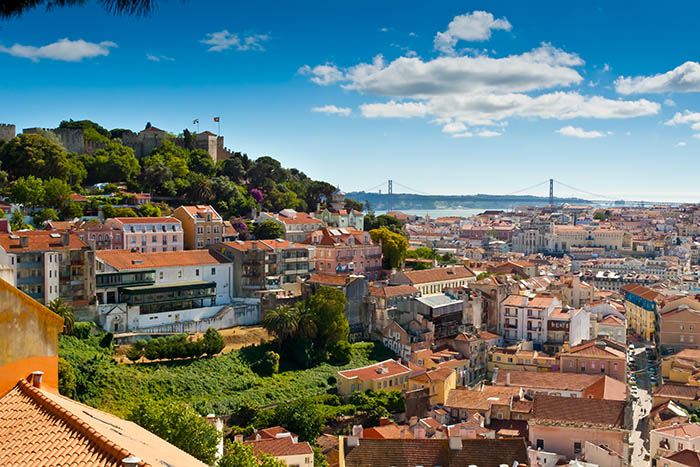 Portugal's picturesque capital combines beautiful and historic architecture with a vibrant contemporary scene in culture, food and nightlife. Most of its historic buildings are concentrated in the central Baixa district and the ancient, Islam-influenced Alfama district. Strolling between these two, visitors can discover such characterful structures as the 12th Century Sé Cathedral, the Tile Museum, and the Casa dos Bicos (House of Spikes). Meanwhile, drinking and dancing centers around the bohemian Barrio Alto district, a labyrinthine weave of streets and squares which stream with revelers after dark. One popular venue is the Pensão Amor, a former bordello turned into a nightclub that retains much of its original decor.
Take five days to explore the beaches and bars of the beautiful Algarve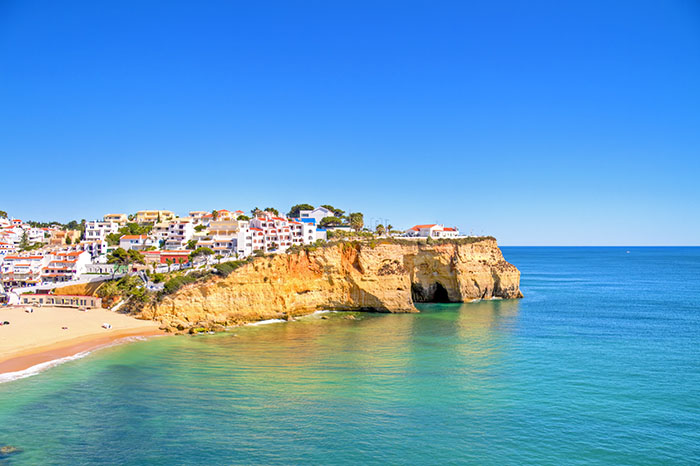 From Lisbon it is less than a three-hour drive south to Portugal's legendary Algarve region, among Europe's most popular holiday destinations. Here, the whitewashed buildings of pretty Moorish towns are framed against a vivid blue sky and turquoise sea, as the warm Atlantic laps Portugal's rocky southern coastline. Beautiful beaches, varied historic sites, and renowned nightlife draw visitors from across Europe and beyond. It is worth spending several days in the region, dividing perhaps five days between the three destinations below, which are among the Algarve's most acclaimed settings.
Experience the essence of the Algarve during a day in Albufeira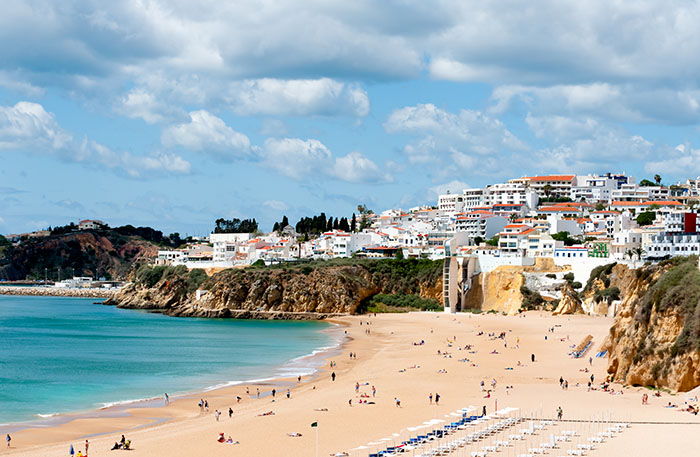 Albufeira is the quintessential Algarve town. Once a small fishing village backdropped by beautiful beaches and filled with half-forgotten architectural relics, it has been caught in the tidal flow of tourism and transformed into a bustling tourist town. It overlooks a rocky coastline with several sublime beaches, while its pretty cobbled streets are lined with souvenir and artisan shops. In sync with the tourists has emerged a vibrant leisure industry including golf, snorkelling and birdwatching, and various bar-lined streets proffer a lively nightlife.
Take a day or two to discover the caves, coves, water sports and ceramics of Lagos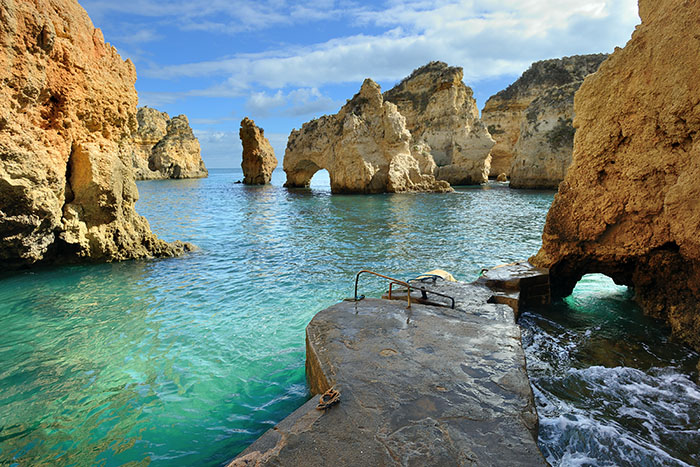 Just 40 miles along the coast from Albufeira is Lagos, another immensely popular Algarve town. Lagos is famous for its beaches, which range from sequestered coves to vast stretches of white sand. The Ponta da Piedade is an example of the former, a cove enclosed by jagged sandstone towers, with a lighthouse and boat tours to nearby natural caves. Alternatively, the Meia Praia is 2.5-mile beach ideal for water sports enthusiasts of all stripes. The town itself is a great place to buy the ceramics for which southern Portugal is famous. Other highlights include the 17th Century São Sebastião Church.
Exclusive experiences at the ever-expanding luxury resort of Vilamoura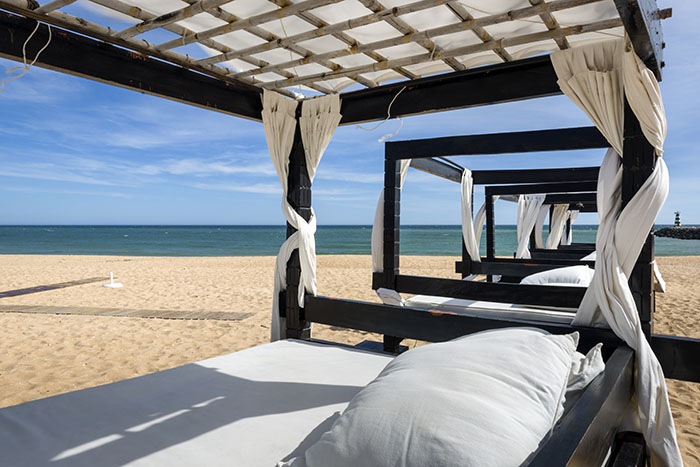 Vilamoura offers a more exclusive taste of tourist life in the Algarve. It is the largest private tourism complex in Europe, complete with a 1000-berth marina, and was purpose-built by a rich Portuguese financier in the 1970s. It has grown continually since then, and now has a Golf Academy, six golf courses, a casino, tennis courts, a diving club several nightclubs and a lively district of bars and restaurants encircling the marina. The resort offers a self-enclosed holiday experience, but is also located in the heart of the Algarve, only a 15-minute drive from Albufeira.