Thailand is a country of contrasts: a frenetic urban world unfolding outside shade-strewn temples of Buddhistic calm; wild full moon parties raving along the shoreline from peacefully secluded coconut palm beaches. There's an ancient Buddhist heritage, a pristine natural world of beaches and rainforests, fantastic sharply spiced food, and perhaps the odd opportunity for a party. This simple itinerary brings together all these elements, spreading out seven days between three of the liveliest and most beautiful destinations in Thailand.
Begin with three days amid the temples and hedonism of Bangkok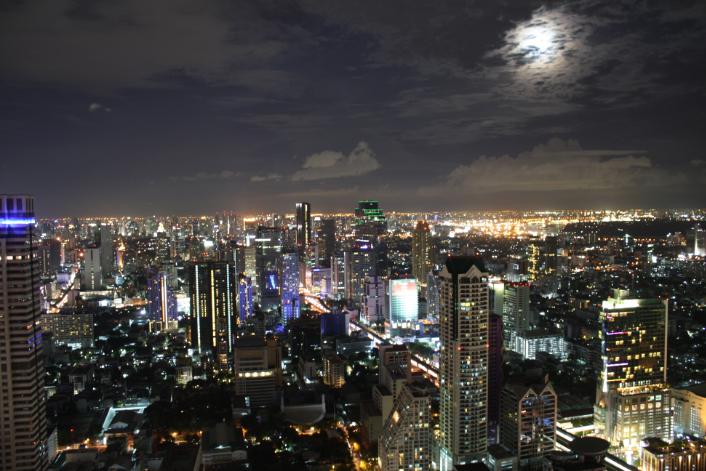 Sky Bar, Bangkok – photo by Overland and Other Things
There's definitely something apt about the Bang in Bangkok – it's an exceptionally noisy place, bustling with activity 24 hours a day. Visitors who like to relax while on vacation, a tranquil place to stay is essential. Thankfully, they don't come much more peaceful than the Sukhothai Hotel. Named after an ancient Thai city, it contains a glistening health spa and an outdoor pool circled with cabanas. With this as your base, explorers will be more than ready to delve into Bangkok's legendarily active streets, and discover the huge variety of attractions the city has to offer. It's full of great food, such as the sublimely delicate Thai cuisine at Nahm, which can be followed up with an immersion in some of the world's most hedonistic nightlife. But the city has some incredible historic and religious artifacts, too. Among the most remarkable is Wat Pho, a stunningly intricate Buddhist monastery which contains a huge gold statue of a reclining Buddha.
Take two days to relax among the stunning scenery of Koh Samui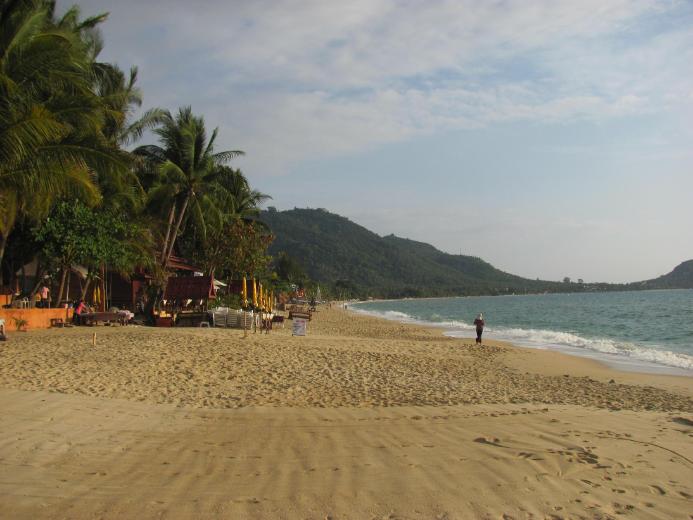 Koh Samui, Koh Samui and the Gulf Coast – photo by The Wandering Buddha
Situated in the Gulf of Thailand, Koh Samui is a lush natural paradise, fringed with palm-studded white sand which circles a 600 meter jungle mountain robed in dense virgin rainforest. It has an array of beautiful beaches, from the highly-developed Chaweng Beach, famous for its wild nightlife, to a string of more secluded beaches spread around the shoreline. One of the most stunning is Laem Yai, with gorgeous views over the Ang Thong Islands. These islands are protected by Mu Ko Ang Thong National Park, where turquoise ocean laps against islands cloaked in lush green rainforest. A great way to explore the watery terrain is on a sea kayak, enabling you to delve into the dramatic caves that cut in beneath several of the islands. The Hansar Sumai offers luxurious accommodation on Koh Samui, while a handful of the island's best chefs create delicious Thai dishes in the Spirit House Restaurant.
Blow out or wind down during the final two days on Koh Phangan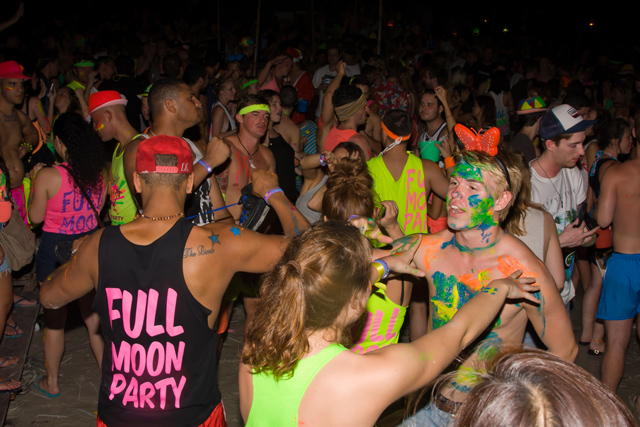 The Full Moon Party in Koh Phangan.
Finish off your trip with a couple of days on Koh Phangan, another gem-like tropical island of crescent beaches and pristine rainforest. It's the perfect place to blow out and use up every jot of remaining energy before returning home: the world-famous Full Moon Parties take place here every month, packed with pill-popping pilgrims from all around the world. But there's much more to Koh Phangan than trance music and mushrooms. A little way out from shore you can find Sail Rock, among the country's best diving destinations, and there's also great snorkelling over colourful reefs from Haad Mae Haad Beach. The island's interior is utterly entrancing, with winding paths beneath the rainforest canopy leading to breath-taking viewpoints over a string of exquisite waterfalls. For those wishing to relax in luxury, Santhiya Resort has everything you could require, while Luna Restaurant brings together excellent cuisine with a deeply chilled ambience.