Forget about stocking up on toys and clothes this year. Hopper predicts that you may just find a bargain-priced flight after Thanksgiving.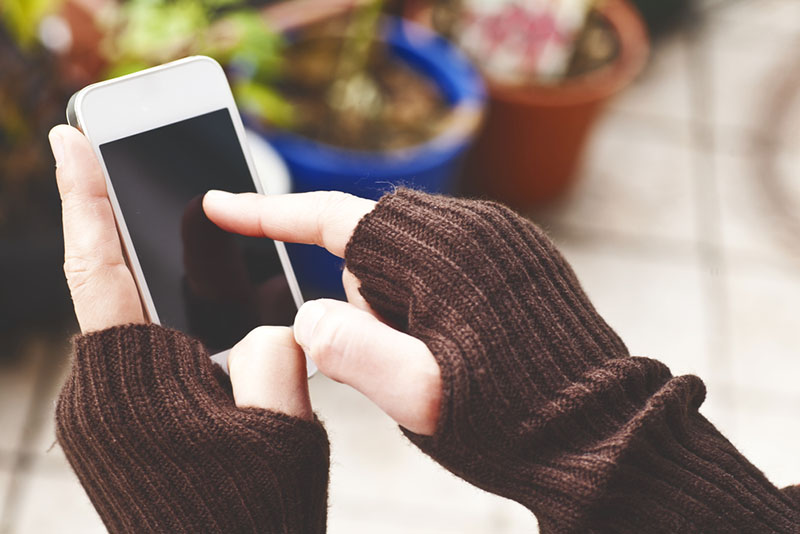 Our Prediction for Cyber Monday
As Hopper originally reported, we've been automatically detecting and posting flash sales whenever we see rapid price drops in airfare in a particular market. On average, we post about 1,000 domestic deals every month (more than 30 every day), plus additional international routes.
We examined last year's fare sale data for the dates prior to Thanksgiving all the way through Christmas to determine whether travelers should expect Cyber Monday deals this year. In 2014, fare sale activity was quiet during Thanksgiving and Black Friday but then more than doubled for the three weeks beginning with Cyber Monday, with great deals found all over the U.S. and internationally.
Here is what last year looked like: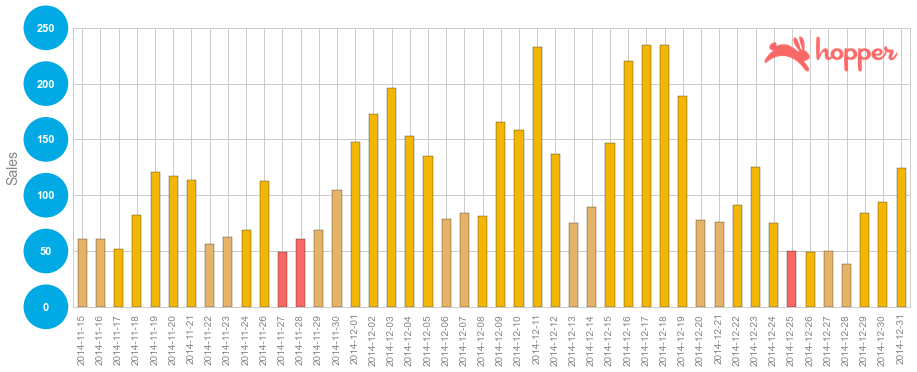 This graph shows daily sale activity from before Thanksgiving through Christmas 2014 (see the pink bars).
Will this year be the same? Hopper is predicting it'll be even better.
We're anticipating a record amount of airfare deals starting Cyber Monday and continuing through the week before the holiday. Why? Our prediction is based on the fact that this fall (and September in particular) was the busiest time we've ever seen for domestic flash sales. On top of that, because most holiday flights are already purchased by December, domestic flight prices going forward this year bottom out around $205 round-trip on average.
Finally, many popular destinations are entering their off-season months, and increased competition among airlines while demand has slumped means that flyers can often find great deals on airfare.
How to Score a Great Flight Deal
Of course, the easiest way to find flight deals is to let the Hopper app monitor prices for you so you can be notified in real-time when prices drop. You can also check the Hopper deals page for fare sales from your origin. We'll be updating it as fare sales are launched on Cyber Monday.
Not on your phone or prefer to search manually? Here are some general tips:
You'll have a better shot at scoring a fare sale on a Wednesday or a Thursday between Cyber Monday and Christmas. Fare sale activity drops off on the weekends, as the graph below shows.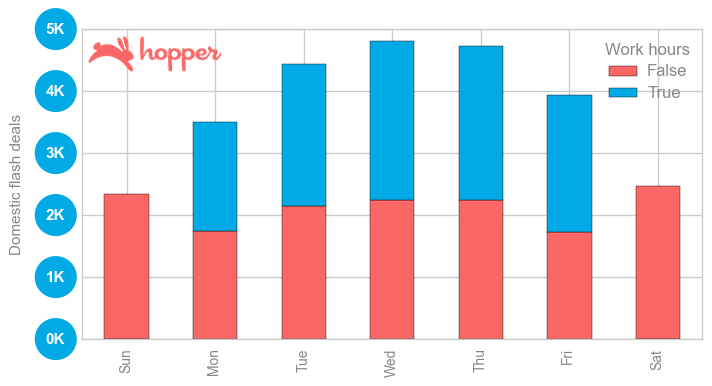 Flash sale activity ramps up from 9 a.m. ET and continues into the evening, with 9 p.m. ET being the most common hour of the day. So all those myths you heard about checking for fare sales at 2 a.m.? They're just that ... myths. It looks like your average, everyday working hours are when you'll find sales. See below.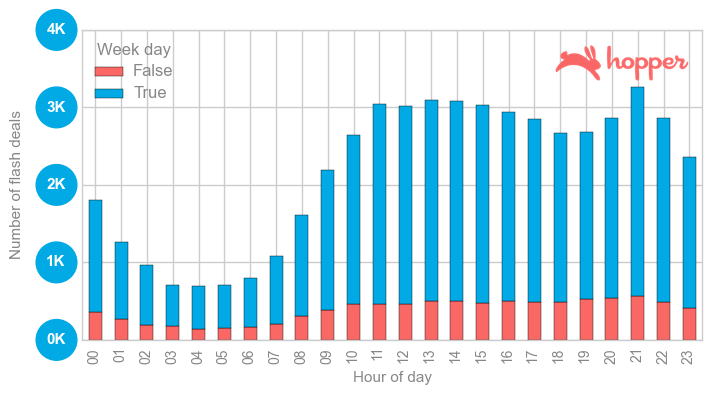 If you live in one of the following cities, you have a great chance of find domestic airfare deal from your home airport: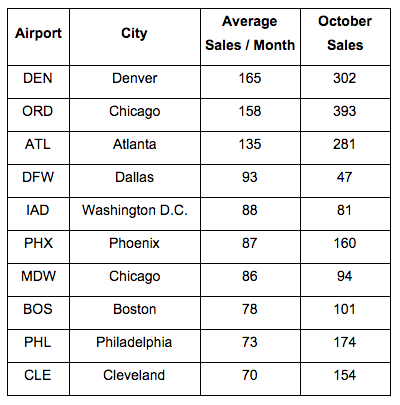 And finally, keep an eye on these airports. Airlines frequently launch fare sales to the following domestic destinations. Take note of any off-season destinations on this list; it's likely you'll discover a good deal for a post-holiday getaway.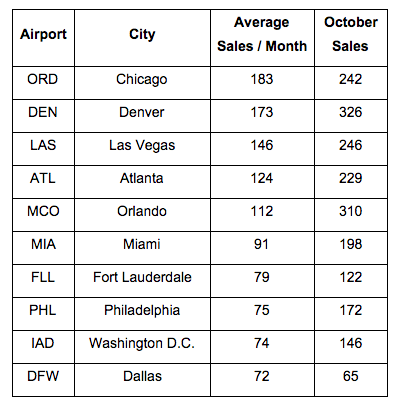 So there you have it. Perhaps a great flash sale is on your horizon? We say, treat yourself.