The 4th of July is a popular travel time in the US. We know that air travel for July 4th will be about 60% higher than air travel for Memorial Day this year. Hopper's data science team decided to analyze what this year's July 4th travel patterns will look like. The team found that the top 5 most popular airports will be Las Vegas ( LAS), Los Angeles (LAX), Atlanta (ATL), Chicago (ORD) and Denver (DEN).
Want to find last-minute flight deals? Visit the Hopper Flights fare feed to see up-to-the-minute airfare deals to popular destinations!
To demonstrate which airports will be the most congested, Hopper created this July 4th air travel map. Click on the map to see the animated version which shows the airports' popularity by departures and arrivals.
The map below shows the 20 busiest airports this upcoming July 4th. The redder the airport, the more people arriving, and the bluer, the more people departing. Airports are sized by the total number of passengers flying from and to that airport, and routes are shaded by the number of passengers flying that route.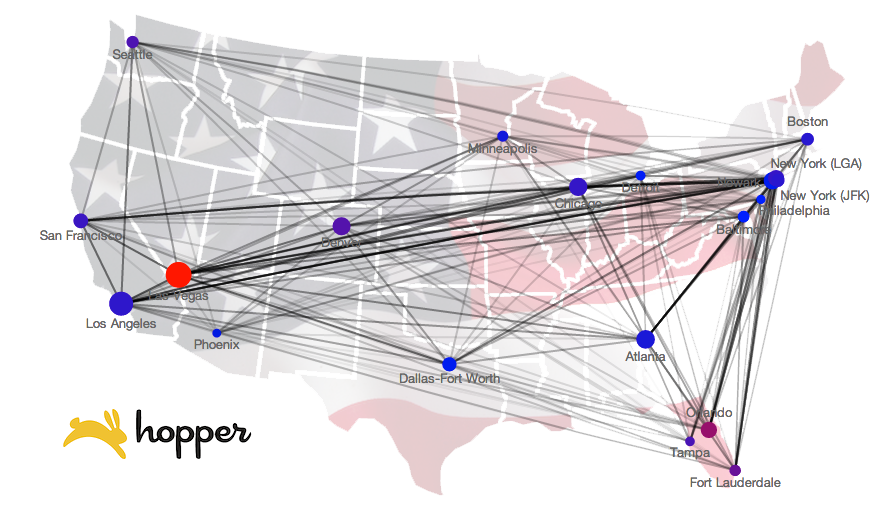 The Top 20 Airports by July 4th Popularity