When taking a trip from the sandy, sunny beaches of Miami to the sandy, even sunnier beaches of Cancun travelers should take their time choosing between flight options in order to guarantee the best possible airfare. After all, you're not likely to miss out on any sun time, either way! We've crunched the numbers to advise prospective travelers when to book their Miami to Cancun flights to find the cheapest flights, and when best to travel in order to ensure the most reasonable airfare for the trip between the Sunshine State's most glamorous city and Mexico's holiday hot spot. A bit of advance planning before booking could save vacationers literally hundreds of dollars that could be better spent on clubs and colorful cocktails.
See the deals travelers are finding right now on flights between Miami and Cancun using the Hopper Flight Explorer.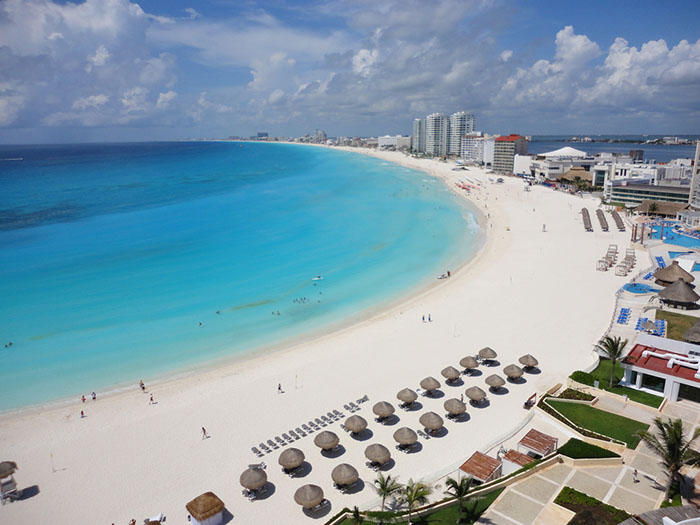 Photo by BBQ Jim/Flickr.
1. The cheapest time to book a flight from Miami to Cancun is 10 days in advance, saving up to $160
Even if you're in a bit of a rush to book your flight from Miami to Cancun, you can probably nab a nice deal up until a week and a half before departure. The price of flights from Miami to Cancun stays relatively stable from about a month and a half before your departure until around 10 days before. During that period, flight prices fluctuate, but by less than $50. If you really leave your flight booking until the last minute, though, the prices are notably inflated. The cost of flights booked during the week prior to your departure from Miami to Cancun is typically well over $100 more than any flights booked in the preceding 40 days.
2. The cheapest days to fly from Miami to Cancun are from Sunday-Thursday, saving up to $20
Start your weekend early and leave Miami for the sunny shores of Cancun sometime before Thursday. It's the cheapest time of week to depart - granted, only by $20, but if nothing else that $20 is at least a comforting way to justify an extra-long weekend. An extra bonus? You'll avoid the hoards of partiers likely flying out on a Friday.
3. Save up to $20 by returning Monday-Friday
Monday through Friday is the cheapest time of week fly back from Cancun to Miami. So, if you take a full week's break from Thursday to Thursday you'll save a total of $40 on the round trip based on your choice of travel days alone (on top of plenty more savings if you follow the other tips here). We get it, though, Thursday isn't the ideal day to fly back from a sunny holiday, especially not for the nine-to-fivers. In fact, you may as well extend your vaycay from the office through to Friday and enjoy a long weekend recovering from the (reasonably priced!) flight and re-acclimatizing to Miami life...
4. The cheapest time to fly from Miami to Cancun is in January, saving up to $180
Miami to Cancun is a very popular route in the summer months – especially in July, when around 14,000 people are searching for flights and the average round trip flight, accordingly, comes in at almost $600. However, travelers who go against the grain and choose an atypical winter break in Mexico can nab flights at a much more reasonable $420 return, on average. Perhaps most people are staying away from Cancun in January and February as the sun isn't quite so strong, or maybe all those beachside cocktails are a little too attractive for the thousands trying to keep well-intentioned New Year's resolutions? On the other hand, what better way to beat the January blues than a budget flight to a sunny Mexican paradise?
5. Fly out of MIA for the best deals
Taking a hit on the transit from home to airport can be worth it, if flying out of a more far-flung airport means a significantly lower cost. However, for anyone in the Miami catchment area hoping to take a flight to Cancun, it's best to stick with Miami for your return flight. A return flight from Fort Lauderdale to Cancun tends to come in at about $100 more than the same return flight from Miami airport. Planning to fly from West Palm Beach? It might be worth making the hour long trip to Miami, as the PBI to CUN route is well over $100 more.
6. American has the cheapest direct flights from Miami to Cancun
American Airlines has the best deals for your trip from Miami to Cancun. The airline runs direct flights along this route, and if you're lucky you can get a deal as low as $370 return on. It's just a quick hop over the Gulf of Mexico, too, so you can be sure of a quick trip.
Airlines offering direct flights from Miami to Cancun:
- American makes the journey in 2 hours for $370 round trip, on average.
Airlines offering connecting flights from Miami to Cancun:
- Delta makes the journey in 7.5 hours via Atlanta for $345 round trip, on average.
- Aeromexico makes the journey in 9 hours via Mexico City for $390 round trip, on average.
7. Frequent fliers on American can use 35,000 miles to book a round-trip ticket
Imagine paying nothing but airport taxes for your next jaunt south to Cancun from Miami, leaving you plenty more pesos for those rum punches or trips to Chichen Itza. Well, for frequent fliers on American Airlines it's entirely doable this year, with award seats on their MileSAAver program coming in at just 35,000 miles return trip for certain departure dates. Those with even more mileage on their clock can upgrade to the airline's AAnytime awards, which let passengers pick their holidaying dates to catch that Cancun sun.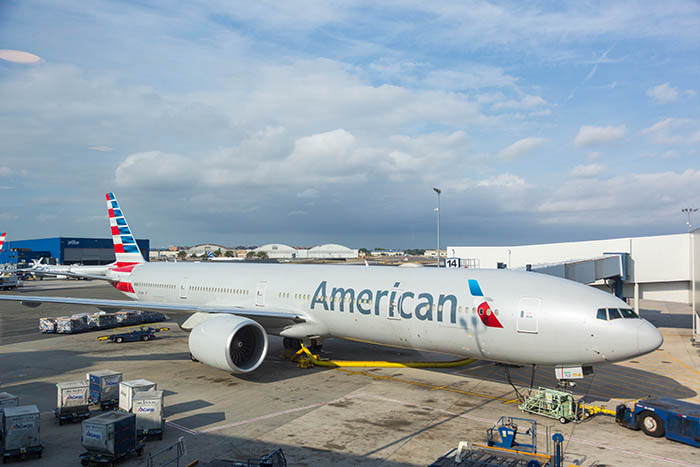 8. Check out Hopper's When to Fly and Buy Reports for up-to-date information
If you're wondering just how it is we can tell you with confidence to book so many days in advance, to depart mid-week, or what airline offers the best bang for your buck, then look no further than the Hopper Fly and Buy Reports, which offers prospective travelers a comprehensive breakdown of all the stats regarding flights on the route out of Miami. The data is crowd-sourced from more than 1.5 million air fare searches across the internet, all made within the last month for departures to Cancun from Miami.
See Hopper's latest when to fly and buy report for flights from Miami to Cancun for up-to-the-minute information
Ever wondered which airline charges most for checked baggage? Ever fancied a little extra leg room on the plane? Perhaps a drink or two from the dining cart? Maybe you've thought about adding a meal mid-flight, so you can head straight for the Cancun beaches on arrival? Well, the Hopper Airline Fees Calculator provides the perfect stats for you; detailing how much each addition costs with each airline, so you can see for yourself whether the cheapest fares really are the cheapest fares!
10. Keep in mind that a cheap flight from Miami to Cancun is about $368 round trip
It can be tempting to grab the lowest priced fare at the time of searching and convince yourself you got a good deal, but remember that shopping around can prove worth it. So what constitutes a "great deal' for your trip from Miami to Cancun? Anything around the $361-$393 mark is a decent price, while a return flight at $270 on the Miami to Cancun route is probably the best possible deal you're likely to nab, a real steal. A return flight over $400 isn't great value.
How the flight from Miami to Cancun compares to flights to other beach destinations