Ugh, snow. It's certainly pretty to look at when it begins to flutter down, and the Christmas season has done plenty for winter's PR, but let's face it: come January, or, if you're strong and not weakened by seasonal affective disorder, February, the scene outside can get downright depressing. Grey slush along concrete curbs, splattered and dried on windshields, can't leave any place without a coat – who needs it? Certainly not the beautiful, tanned creatures who dwell in much warmer climates. You know what sounds good right around January? Hawaii. Florida (but the good parts of Florida, not, like, Orlando). Cali. San Juan. Endless summer, Margaritaville, surf, sun, seafood. Those are all good things, but also, surprisingly accessible. Without even leaving the country, those who wish to beat the winter blues can, and bring back the ultimate souvenir: a natural tan. So leave the layers at home, grab the sunscreen and fly or drive right on down to the warmest places in the United States!
10. Ride the Wave to get the waves at South Padre Island, Texas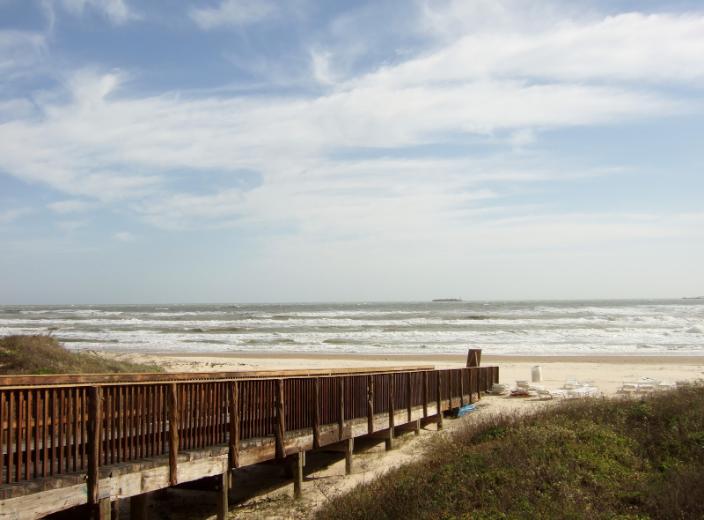 South Padre Island, Gulf Coast – photo by Brenda Zeimer
When the tagline of a city is "totally beachin'" and the transit system is called the Wave, it's not hard to imagine what their most prized attraction is. Miles and miles of beaches along the Texas Gulf Coast and the Laguna Madre Bay await, accessible by the 2 ½ mile long Queen Isabella Memorial Bridge at the southeastern tip of Texas. It's hoppin' with partiers over spring break, but on the off season it's a tropical oasis for families. Kids and adults alike get to explore its vast offerings of marine life at the South Padre Island Dolphin Research and Sealife Nature Center, or examine exotic birds at the South Padre Island Birding and Nature Center. Accommodations range from beachside cabanas, apartment rentals and luxury hotels to suit any traveler's preferences.
9. Head straight to the city of sunshine, St. Petersburg, Florida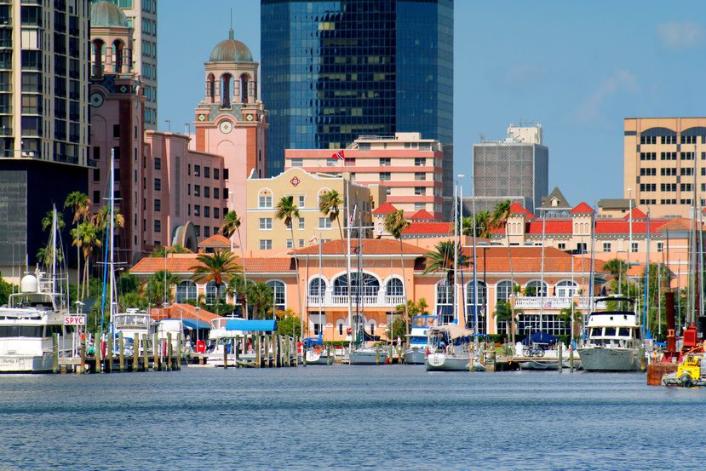 Saint Petersburg, Florida – photo by Carlos Echevarria
St. Petersburg, The Burg, St. Pete or the Sunshine City, it's whatever you want to call it. Located on a peninsula between Tampa Bay and the Gulf of Mexico, St. Petersburg prides itself on being the sunniest city in the United States, averaging 361 bright, sun-filled days a year. While traditionally known as a hub for the retired set, a youth culture has developed in St. Pete, having cultivated a thriving arts culture. After all, why should all the old people have all the fun? Visitors can grab their surfboards and boogie over down Ft. De Soto Park or stop by the nearby Busch Gardens theme park.
8. Lie on the white beaches at Gulf Shores, Alabama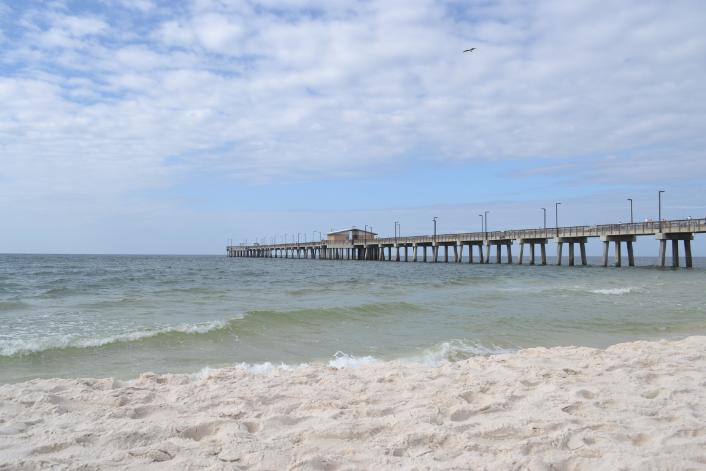 Gulf Shores, Alabama – photo by lorisroadtrip
This tiny town at the Alabama stretch of the Gulf of Mexico might be small in surface area, but its miles of white beaches seem unlimited. Families can camp, golf, beach and hike around the 6,150 acre Gulf State Park, observe the birds along the Alabama Coastal Birding Trail, take a golf tour around the many clubs in the area, and fine on the most exquisite and fresh seafood of their lives at any of the many local restaurants. Located 50 miles from the Mobile airport, Gulf Shores is a southern sun-seeker's perfect hideaway.
7. Party out with your sunscreen out at Key West, Florida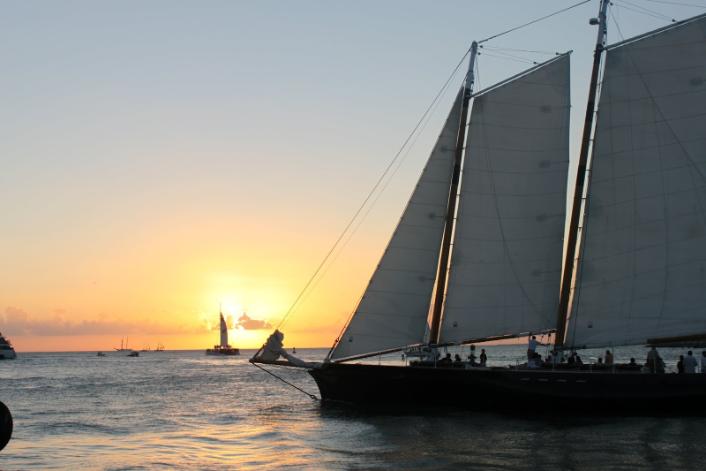 Key West, Florida Keys – photo by Christy
Once on Key West, ditch the car, because visitors can easily make their way around this 3,370 acre island by bike, scooter or rented golf cart. Those who party certainly can, and easily, on the main streets of this badboy town, and those luggin' young'uns will have a family friendly adventure going around the Florida Keys Eco-Discovery Center, checking out Sebago Watersports, swimming with the dolphins, diving, and taking in some history before hitting the Sunset Celebration at Mallory Square. And hey! They don't call this place Margaritaville for nothing, so don't forget to put an ad out in the papers for someone who likes pina coladas.
6. There's a reason why they made a show about Laguna Beach, California!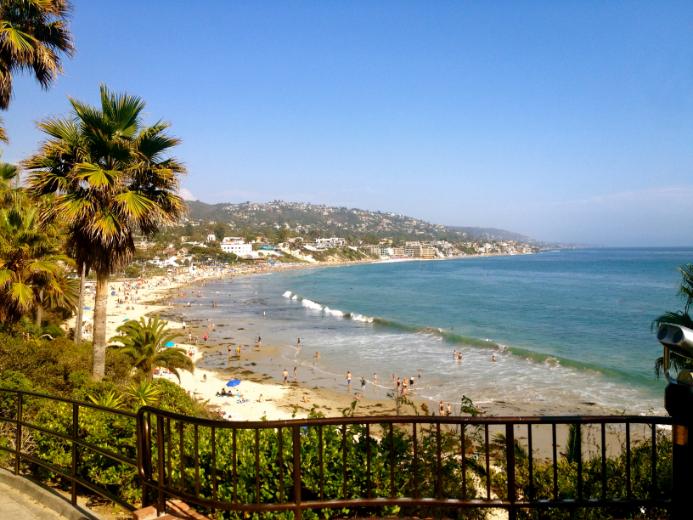 Laguna Beach, California – photo by jordan
Brimming with art and culture and lit aglow in the famous SoCal sunlight, Laguna Beach is a no-brainer in beachside getaways. After all, it has enjoyed a century of hospitality experience, since the dawn of Hollywood to the flood of alternative artists through the '60s to the '90s. Beautiful places inspire beautiful art, and with that unbeatable sunset over Heisler Park, it's no wonder there's a thriving community of painters, actors and musicians in the neighborhood. Located just an hour south of Los Angeles, Laguna Beach has perfected the balance of luxurious and laid-back.
5. Sun, sand, sea and glamour all meet at West Palm Beach, Florida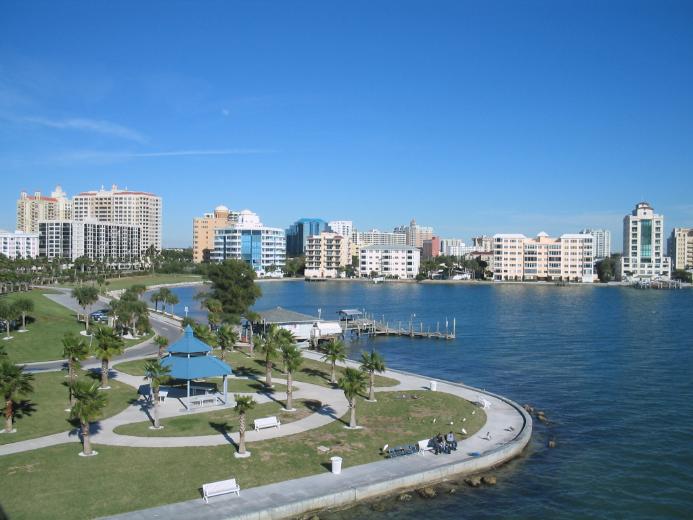 West Palm Beach, Florida – photo by Kennan Clark
World-class dining and shopping await along the palm-tree heavy streets of West Palm Beach. Downtown West Palm is hopping with nightlife and luxury, with trendy martini bars, nightclubs, boutiques and fine-dining restaurants, while visitors hoping to get a breath of fresh air can hike the Florida Everglades, kayak on the endless Atlantic Ocean and lay on the beach. Tons of attractions suit every kind of traveler: culture lovers can have their fill of theater and art at both the Raymond F. Kravis Center for the Performing Arts and the Norton Museum of Art, or engage with the musical community every Thursday with the Clematis by Night free fountainside concert series. Located in South Florida, Palm Beach is a scenic drive away from Miami or those from a farther distance can fly to Palm Beach International Airport.
4. Walk around the historic neighborhoods of San Juan, Puerto Rico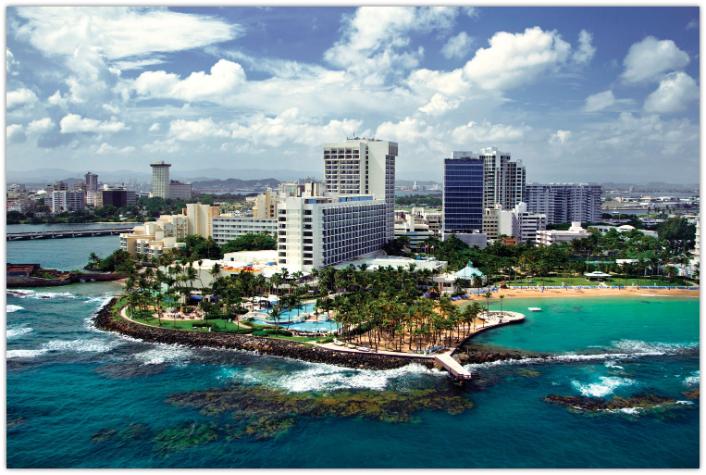 San Juan, Puerto Rico – photo by Art Symphony
The capital of Puerto Rico, San Juan, is a Caribbean dream for people who love beaches, the Caribbean, old things, new things, and golfing. Also: everyone else. It's famous for its harbors and accommodates 1.4 million passengers in cruise ship travel alone. Old San Juan is a somewhat walled neighborhood made up of a network of narrow, hilly, cobbled streets snaking along gorgeous and colorful Colonial-era buildings that pay homage to the area's half-century long history. Outside of the historic district, there are a multitude of neighborhoods to explore and enjoy – El Condado is the main beach resort district, offering upscale restaurants and gorgeous mansions to gawk at; while Isla Verde, replete with beaches and parks and some great local flavors is the closest area to the airport.
3. Discover the rich cultural history and architecture of beautiful Charlotte Amalie on Saint Thomas in the U.S. Virgin Islands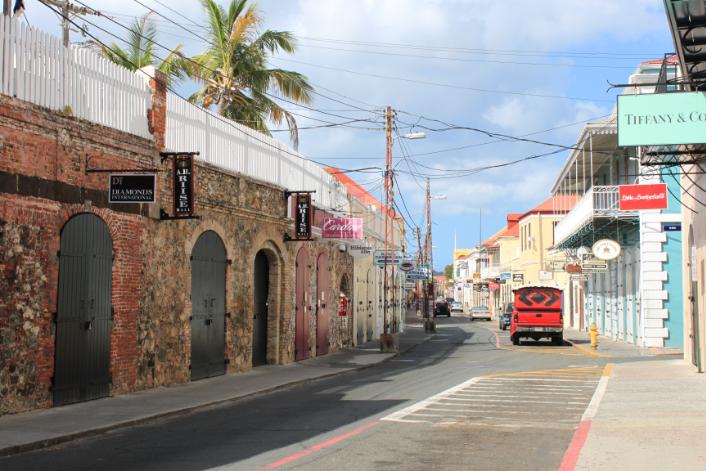 Charlotte Amalie, United States Virgin Islands – photo by Kaitlin
Founded in 1681 by Danish settlers, Charlotte Amalie is a history buff's greatest getaway. Cobbled steps lead to preserved historic homes full of West Indian antique furnishings, while imposing 17th century Danish forts open up a scope into life in the Colonial era. Set against the backdrop of a modern and busy trade post, visitors get a distinct sense of the old and new. Families can take a tour through Blackbeard's Castle, the neoclassical three-storey white building that is the Government House, and shop around the Grand Galleria just adjacent to Emancipation Park. Beyond the antique, visitors get to befriend the local wildlife at Coral World Ocean Park, take a guided kayak eco-tour around a lagoon, and chill out on its many beaches.
2. Bienvenidos a Miami, Florida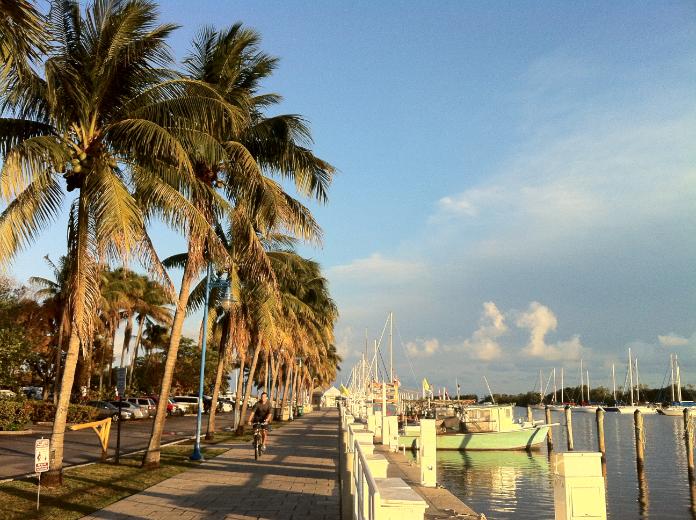 South Beach, Miami Beach – photo by Mostly Edible by Michelle
Jam out, Big Willie Style and catch a heated game in Miami! December is a huge month, since the winter brings snow and sleet to the northern states, but brings sunshine, denim cutoffs, and drunken partying down south. Take the afterparty to the infamous clubs on Ocean Drive in South Beach, or chill in any one of the beachfront hotel rooms – in any case, it'll probably be very Will Smith circa 1998.
1. You'll definitely want to stop by Paia in Maui, Hawaii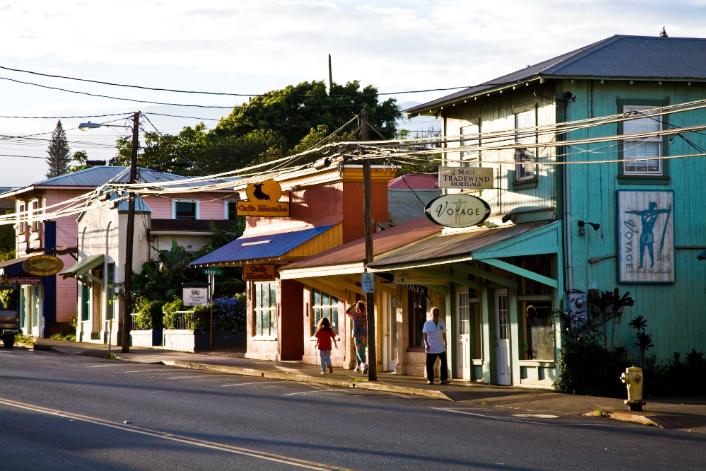 Paia, Maui – photo by kcprout
Everybody knows Maui, but do they know Paia? This tiny, artistic community located 15 minutes from Kahului AIrport attracts the kind of tourists looking for a specific endgoal. Artists and surfers all flock to the area to scope out their magnificent beaches (Ho'okipa beach is widely known as the "home of contemporary surfing" and a huge hub for windsurfers) and impressive art galleries. For fresh and festive mahi-mahi delivered with a uniquely Hawaiian flare, the beachfront Mama's Fish House actually prints the names of the people who caught their fish directly on their daily changing menu. So head to Paia for a dose of the colorful and unexpected.