If you're looking for a little comfort on your flight across the Pacific, are eager to hit Bangkok with all the energy needed for Khaosan Road and Banglamphu, or simply want to stretch out and get some work done while flying, then opting to ride business class may just be the perfect choice.
But which airline offers the best bang for your buck? Who's got the plushest lounges? The best meals? Well, Hopper are here to help with this list of the 10 top business classes currently gracing the skies. They are all taken from the results of Skytrax's prestigious annual World Airline Awards, which are based on thousands of passenger reviews from right across the globe.
10. Hainan Airlines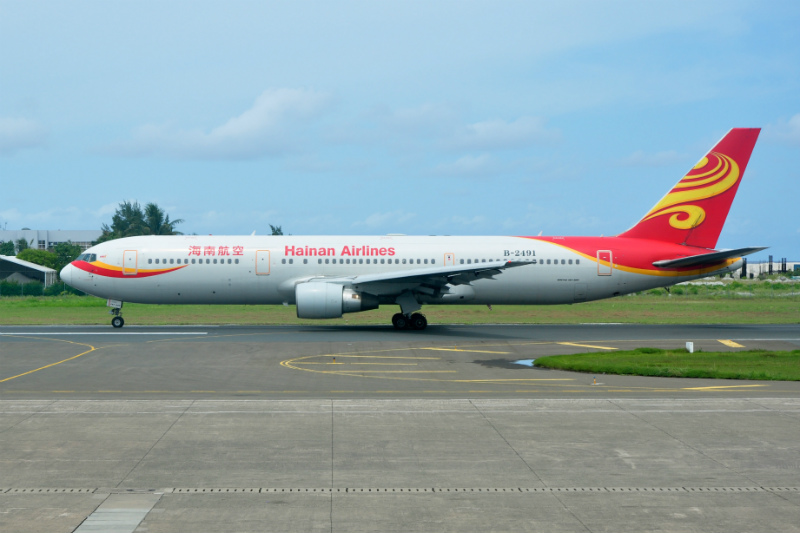 Now touting an all-new business class on their Boeing 787 Dreamliner models, Hainan Airlines of China have successfully moved into the big boys' league in terms of premium travel. The main upgrade that's been made is the addition of horizontal flatbeds, which replace the old recliners on the Airbus A330-200s. But that's not all, either — no sir, travelers hitting the skies with Hainan now also enjoy multimedia film and reading screens, along with a medley of Asian dishes that's sure to prime the taste buds for the food courts of the People's Republic!
9. Emirates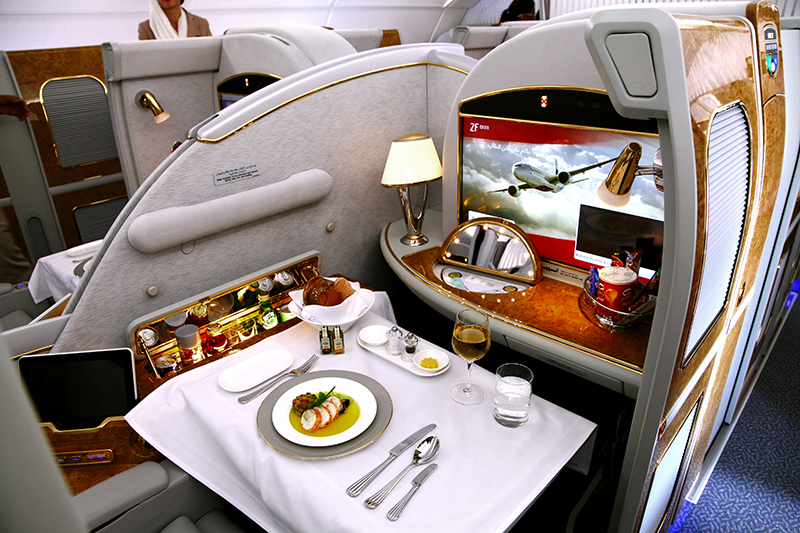 Separated from its UAE compadre by just one measly spot here is the Gulf nation's second flag carrier, Emirates, whose business class offering is arguably just as enticing and perhaps a tad more versatile. The large A380 aircraft and many of the carrier's Boeing 777s now feature fully-reclining flatbed seats complete with personal minibars and a usable office space (which is great in conjunction with that all-new on-board Wi-Fi). There's also — and this bit's great — a dedicated cabin bar, where travelers can sip scotch while chatting the flight away!
8. Garuda Indonesia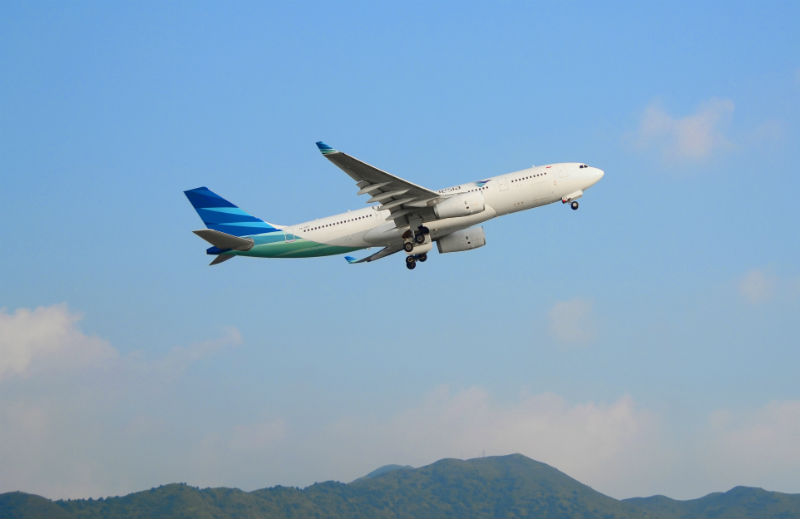 With just 38 business class seats on every Garuda Indonesia flight, travelers can expect an intimate and personalized service. What's more, the airline also touts a Skytrax accolade for the best cabin crew, which means that service should be efficient too, while complimentary L'occitane amenity kits, hypoallergenic pillows, 43 inches of pitch on those ottoman beds, and five-star food choices that mix European classics with spicy Asian flair all make for an experience like no other!
7. Etihad Airways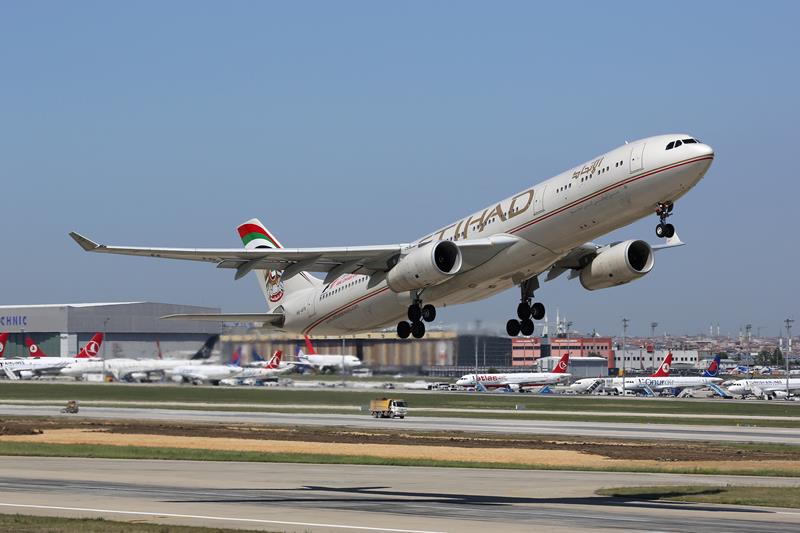 With more and more business folk needing to hit the desert-shrouded megalopolises of Dubai and Abu Dhabi every year, you'd think that Etihad Airways would want to offer a premium cabin class that's a rung above the rest. And oh boy, do they ever. Business Studio suites on the airline's Airbus A380s and Boeing B787s now come with 80.5-inches of horizontal space, 18-inch touch-screen TVs (some of the largest in the air today!), built-in massage technology and bespoke amenity kits besides. Nice.
6. Qantas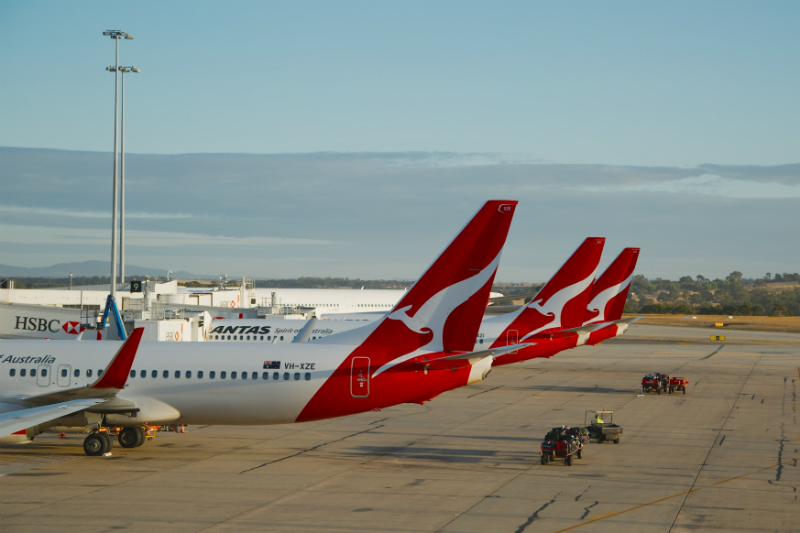 If you're looking to hit the hot sands of Bondi Beach or the harborside walks of Sydney in style this year, then Australian flag carrier Qantas may just be the way to do it. Not only is the carrier's international business class primed with all-new Skybed technology (with fully-reclining sleep positions on longer-haul connections), but there's also the unique bonus of the on-board lounge area, complete with a 22-inch TV screen and plush sofa seats, not to mention a gourmet dining lineup with bespoke china plates and "Sommeliers in the Sky".
5. Turkish Airlines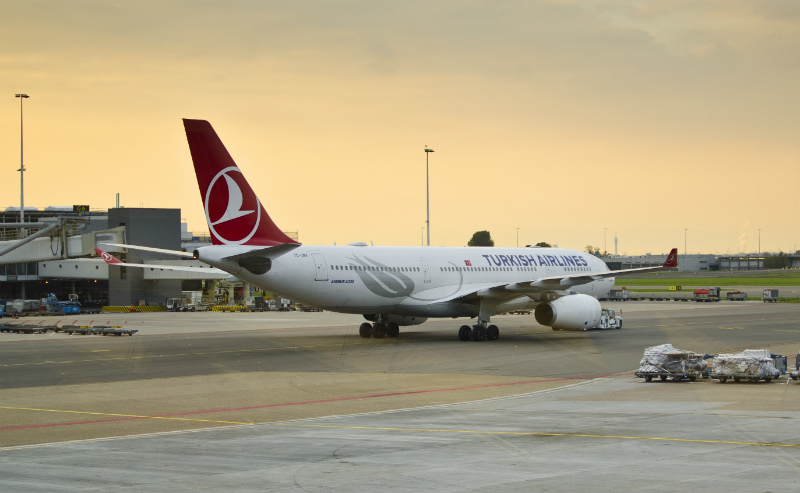 Rarely does a list of top something airlines go by without a mention of flag carrier Turkish Airlines. For one, they consistently rate as one of the cheapest options for transatlantic connections, while they have also been commended by Skytrax separately for their superlative array of in-flight dining. Now it looks as if they're set to be a trump card for premium travelers too, touting a business class cabin that's loaded with the aromas of Turkish coffee and sugary Turkish delight, fully-reclining 75-inch beds, and touch-screen entertainment systems to boot.
4. Oman Air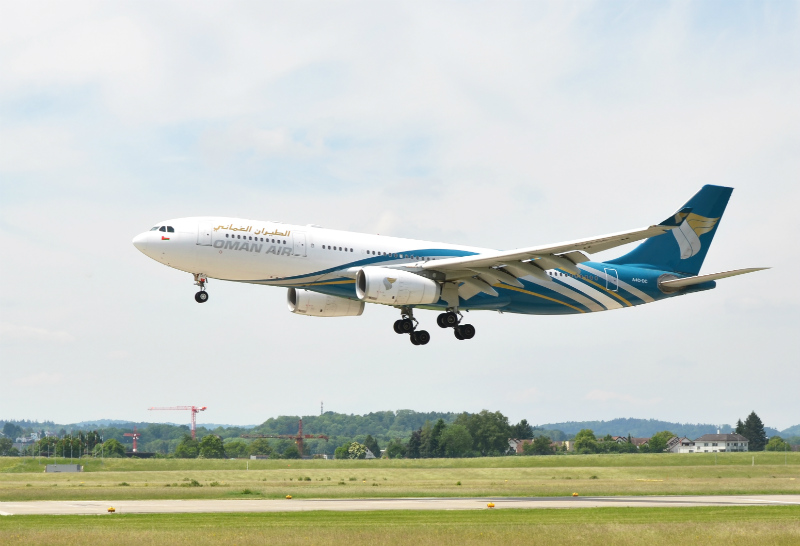 Everything about Oman Air's award-winning business class offering exudes a seriously chic and sophisticated vibe: the swish private lounges from Bangkok to Muscat, the gourmet in-flight dining with its taste bud-tingling twist of Arabic flare, the sommelier-selected wine card, the private chauffeur service on arrival… the list goes on. What's more, Oman Air is currently one of the industry leaders for on-board connectivity, offering all business class passengers Wi-Fi and network browsing on their Airbus A330s.
3. Singapore Airlines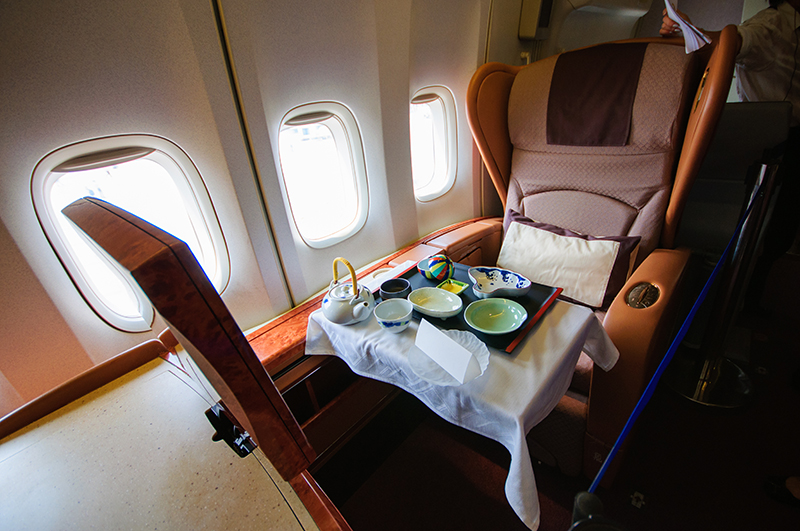 Edging its way into Skytrax's pick of the top three business class cabins on the planet is the offering from flag carrier Singapore Airlines, which any luxury-loving flier would have to admit is pretty darn exquisite! There are huge 30-inch recliners, fully-flat beds in the carrier's long-haul cabins, international gourmet creations from a "Culinary Panel" that includes the likes of Alfred Portale and Georges Blanc of Michelin fame, 15.4-inch LCD entertainment systems, and plenty, plenty more!
2. Cathay Pacific Airways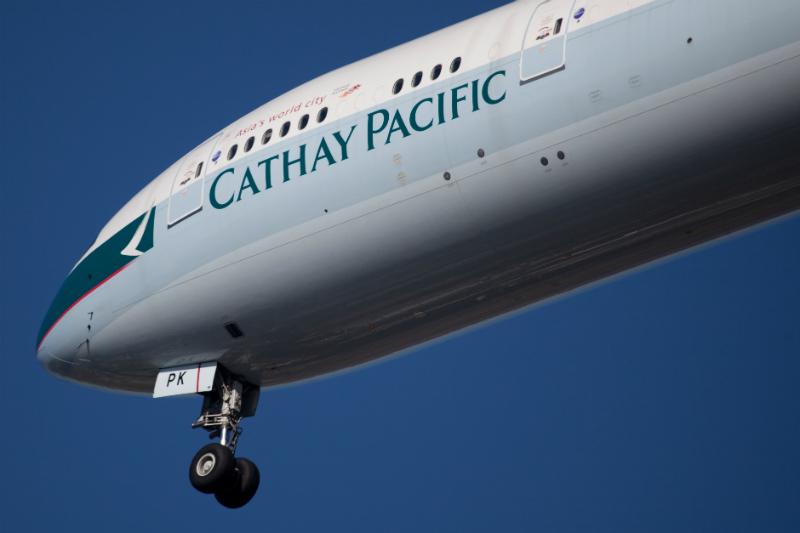 One thing's for sure: The folk over at Skytrax have plenty of love for Hong Kong's flag carrier! Not only have they crowned them Airline of the Year on no fewer than four separate occasions, but they've also granted them separate accolades for their business class cabin services. And as ever, Cathay Pacific are worthy of the praise, fielding versatile recliners-slash-flatbeds, StudioCX entertainment screens and intelligent storage systems on all their Airbus A330-300s and Boeing 777-300ERs.
1. Qatar Airways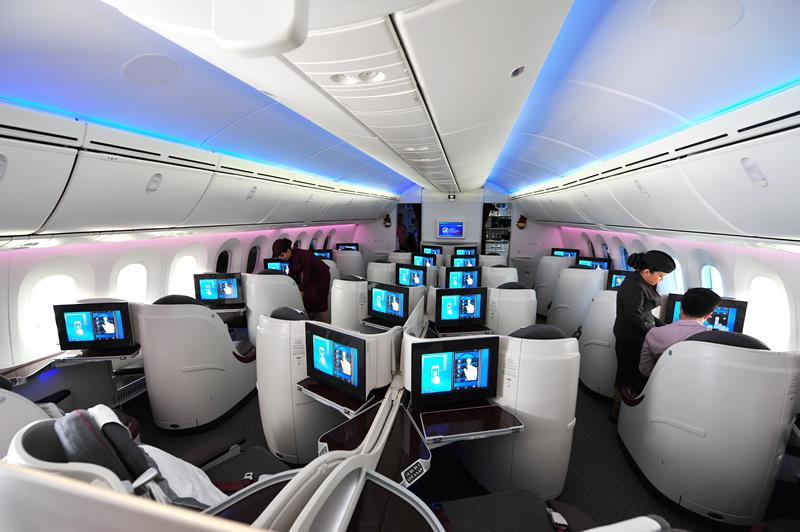 It's good news for any premium fliers who were contemplating hopping across the dusty deserts of the Arabian Peninsula for a spot of World Cup football in 2022, because it's the host nation's flag-carrying airline, Qatar Airways, that sits proudly on the top spot here. And why not, when their business class seats tout plush ottoman beds, fine-dining a la carte menus from celebrity chefs in the ilk of Nobu Matsuhisa and Ramzi Choueiri, and all-new Oryx Entertainment systems loaded with the latest blockbusters?