Nowhere in the world has the rise of the budget airline revolutionised travel so much as in Europe. Today, countless carriers touting the cheapest fares are jetting off from the runways of airports in the United Kingdom, Germany, France, Turkey and Scandinavia to name just a few, opening up a whole host of opportunities that were once just the stuff of pipe dreams; family holidays on the sands of the Costa del Sol; low-cost skiing jaunts to the French Alps; spontaneous city breaks to Baku or Bratislava—who would've thought it!
But which of these no-frills airlines gives travellers the best bang for their buck, and who's really flying high amongst the frugal crowd? To find out, Hopper looked at the acclaimed Skytrax airline awards from 2014, which offer the lowdown on the top budget carriers in the European skies as voted for by the passengers themselves.
10. FlyBe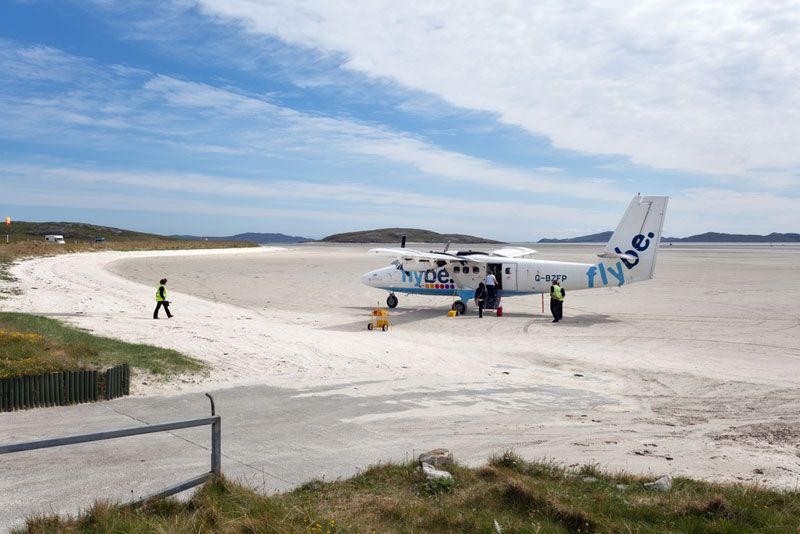 A favorite of package holidaymakers the UK over, FlyBe have risen to fame by specialising in linking various regional airports across England, Scotland and Wales with popular seasonal destinations in the nearby continent. That means oodles of connections to Spain and France, with cities like Alicante and Ibiza reigning supreme during the summer months, and the skiing gateways of Grenoble, Chambery and Lyon dominating when snow hits the Three Valleys, Chamonix and the pistes of the Espace Killy.
9. Onur Air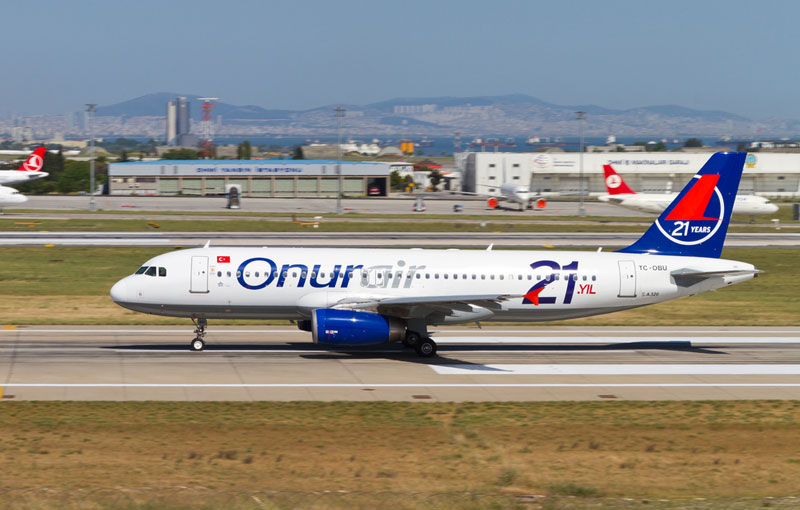 Don't worry if you haven't heard of low-cost carrier Onur Air before, because if you haven't been to Turkey the chances are you won't have! That's because their current line-up of routes is largely domestic, connecting the huge Istanbul Ataturk International Airport with a whole host of interesting places—from bustling Bodrum on the Aegean Sea, to the city of Malatya deep in Eastern Anatolia. However, with new routes to Kosovo, Germany and Amsterdam's Schiphol now on the roster and a respectable ninth place on this list, Onur is certainly one to keep an eye on!
8. Pegasus Airlines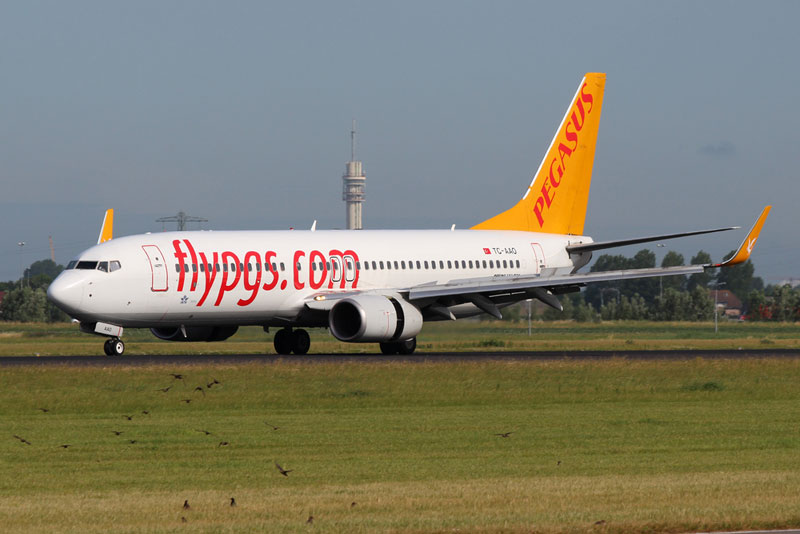 Primarily jetting across the skies of Eastern Europe, the Balkans and even the Middle East, Pegasus Airlines is a low-cost flier based out of the Sabiha Gokcen International of Istanbul. Aside from garnering this passenger-voted accolade from Skytrax last year for excellence amongst its European no-frills peers, the carrier was also awarded for being the cheapest of all the budget options currently on offer on the continent—making it one to watch if you're really trying to save the cents!
7. WOW Air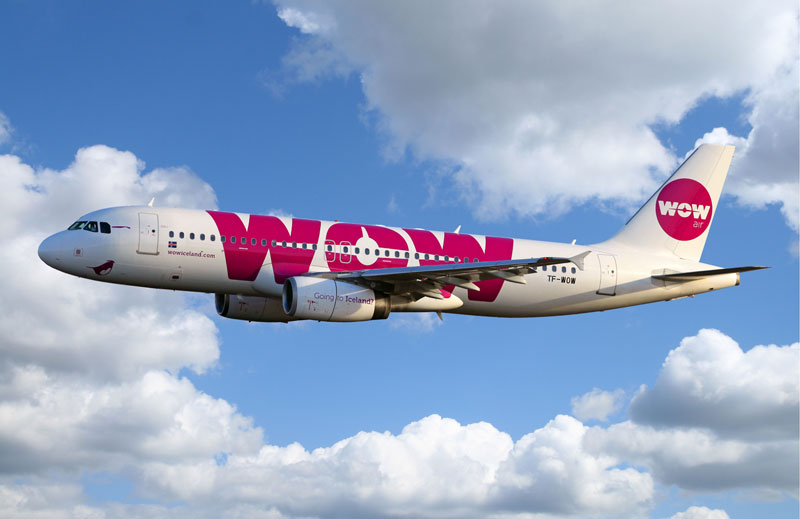 It looks as though Iceland-based WOW Air has been leaving customers saying, well, 'wow' in the last couple of years, because 2014 saw the burgeoning low-coster clock up a very respectable seventh place on Skytrax's line-up of the best budget carriers currently criss-crossing the skies of the continent. That's great news for any passengers pining for a soak in the bubbling mineral waters of the Blue Lagoon, eager to sink brennivin schnapps shots in the bars of Reykjavik, or break out and explore the wondrous and unpronounceable volcanic peaks that pepper the country's hinterland!
6. Wizz Air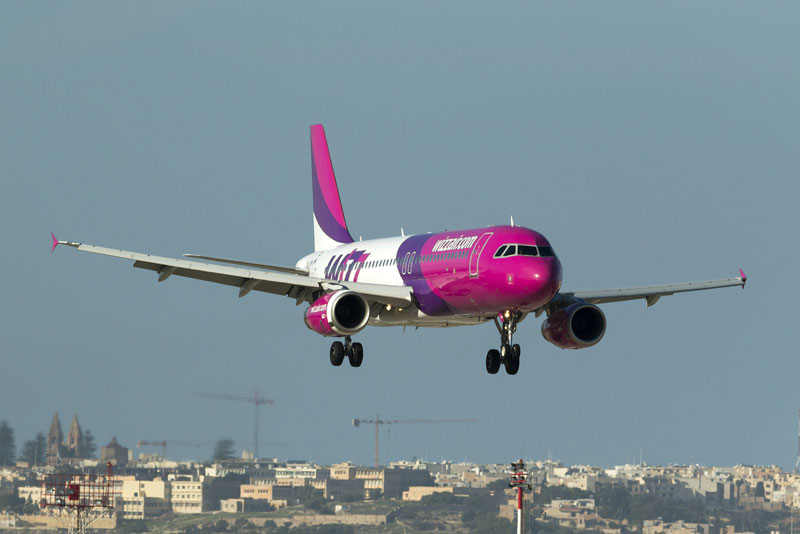 One of the relative newcomers on the low-cost scene of Europe, Wizz Air has soared high since launching in 2003, now serving a whole host of destinations right across the continent; from Azerbaijan's bustling capital at Baku, to the fashionista town of Tel Aviv and the sunny reaches of Malaga on the Costa del Sol to name just a few. The carrier has done particularly well by focusing largely on secondary arrival points and smaller cities, offering travellers cheaper fees by avoiding booming airport taxes and the like.
5. AirBaltic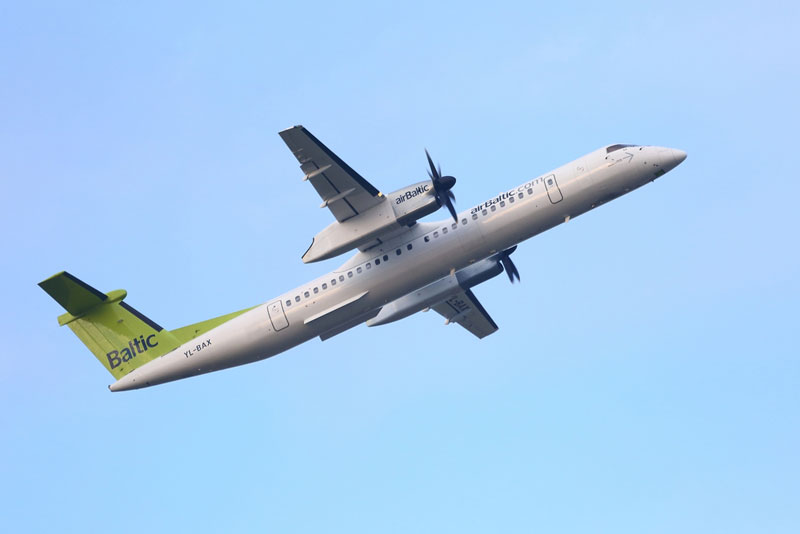 Passengers looking for an easy and affordable hop across the countries of Northern Europe, Eastern Europe and even Iberia should try to look past the name of this low-coster out of Latvia, because the carrier's fleet of narrow-body Bombardiers and Boeings is by no means limited to the Baltic region, and now serves as many as 60 destinations right across the continent, including Malta, Milan and Barcelona! What's more, with revenues soaring and new routes planned for Slovakia and Dubrovnik in 2015, it looks as if this high flier is here to stay!
4. NIKI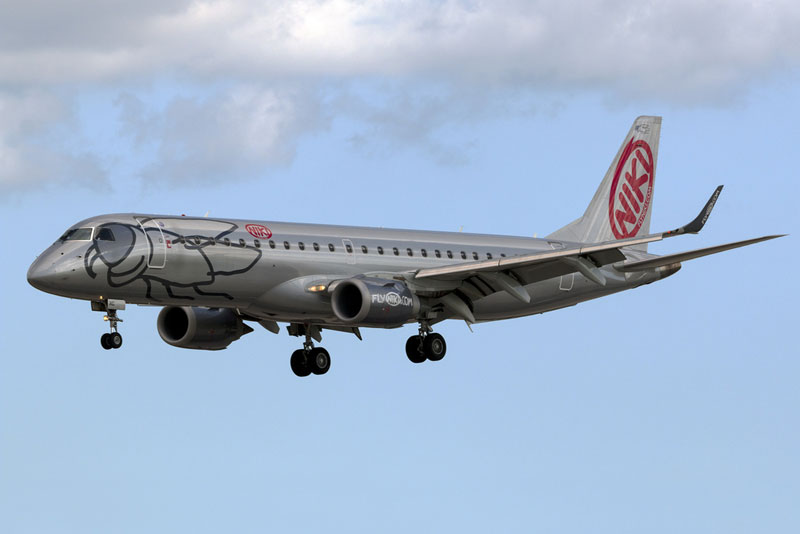 Founded back in 2003 by Austrian Grand Prix legend, Nikki Lauda, the driver's eponymous airline has not quite equaled his own record for top place finishes, lingering at just fourth place on this selection. However, given the proliferation of budget fliers now criss-crossing the continental skies, that has to be seen as something of an achievement in itself, while NIKI certainly continue to do all they can to defy the preconceptions of low-cost travel, offering free checked baggage and even on-board catering as standard.
3. Germanwings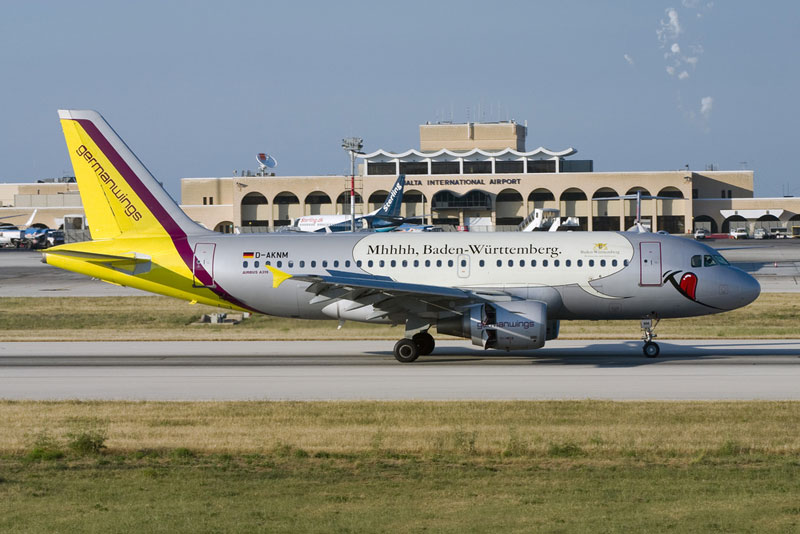 Having just been bolstered by a whole load of new short-haul routes courtesy of its parent carrier, Lufthansa, the line-up of destinations now offered by the orange and red streaked Airbuses of low-coster Germanwings ranges from the cities of Germany, to Northern England, Scandinavia, Spain, Italy and even Morocco. Travellers are invited to choose from between three separate fare classes—Basic, Smart and Best—with the most expensive option allowing speedy boarding, checked baggage free of charge and even extra legroom on the plane.
2. EasyJet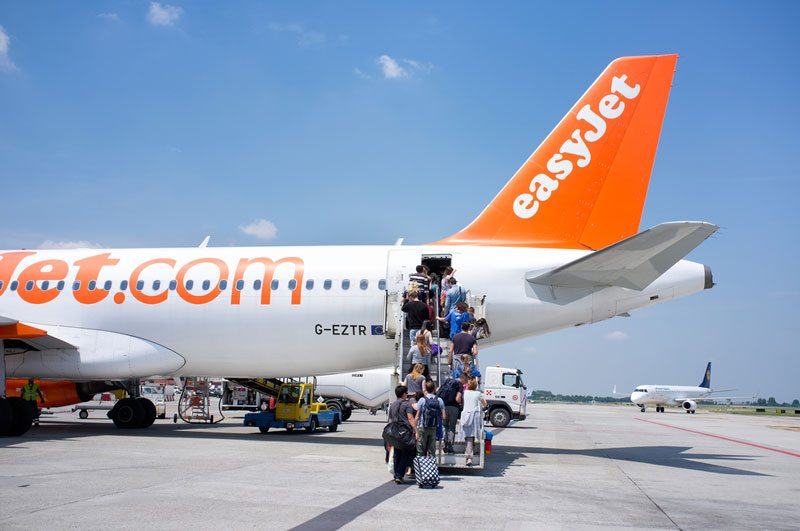 With its bulbous orange lettering and colourful fleet of Airbuses, British low-cost carrier EasyJet soars high to second place amongst its peers here. Currently the no-frills flier offers a whole host of celebrated holidaying destinations right across the continent, with popular spots like the Costa del Sol, the Balearic Islands, the Greek Aegean, the Adriatic basin and Turkey's sun-kissed western coast taking centre stage. That said, there are also a whole host of bargain city-to-city connections available, with Hamburg, Krakow and Budapest coming in nice and cheap!
1. Norwegian Air Shuttle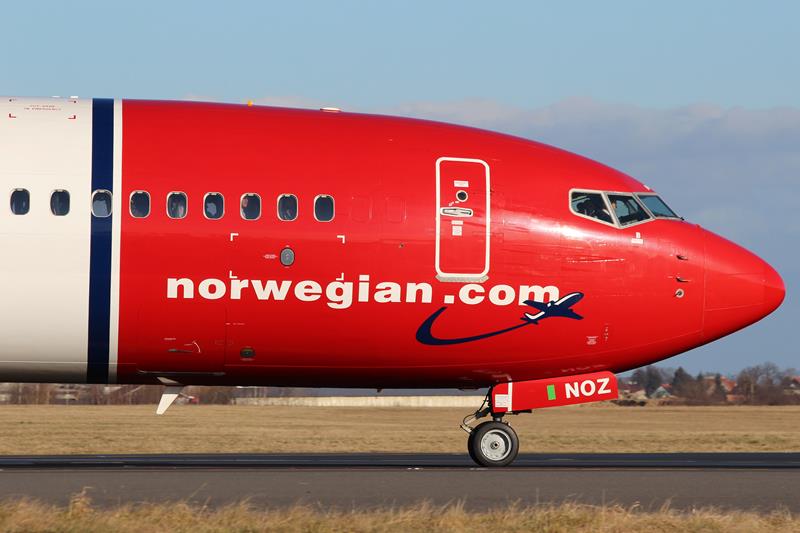 Having already covered all of Norway in a veritable web of criss-crossing air connections, Norwegian Air Shuttle have done a fantastic job of branching out to destinations right across the continent and beyond. In fact, the carrier's charming little red-and-white jets now service cities like Dubai and Bangkok alongside Bergen and Trondheim, while travellers with the Oslo-based flier can expect to enjoy the height of service, because it was voted the number one budget choice in all of Europe last year!