Canada's overall reputation for natural beauty means it sees millions of tourists every year. This makes for a lot of air traffic in some areas, particularly in Vancouver, which serves as a major transpacific hub and a gateway to popular Asian destinations, and in the busy Eastern Triangle that comprises Ottawa, Toronto and Montreal. The following list was compiled using airport traffic reports to round up the 10 busiest airports in all of Canada, calculated by the yearly number of passengers.
10. Victoria International Airport with 1,650,165 yearly passengers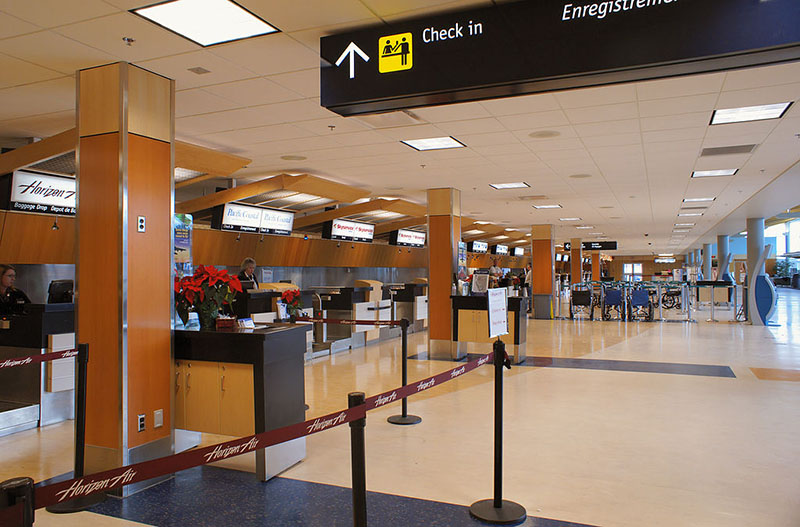 Victoria International Airport is located 12 miles northwest of Victoria and boasts around 150,000 yearly take­offs and landings, serving mostly domestic destinations and major cities in the United States. In the winter, though, several connections are added to cover sunny destinations such as Cancun and Los Cabos. It's in the middle of development plans that will stretch out over 20 years to be completed in 2028, adding new taxiways, parking structures and road access as well as expanding its main terminal.
9. Billy Bishop Toronto City Airport with 2,400,000 yearly passengers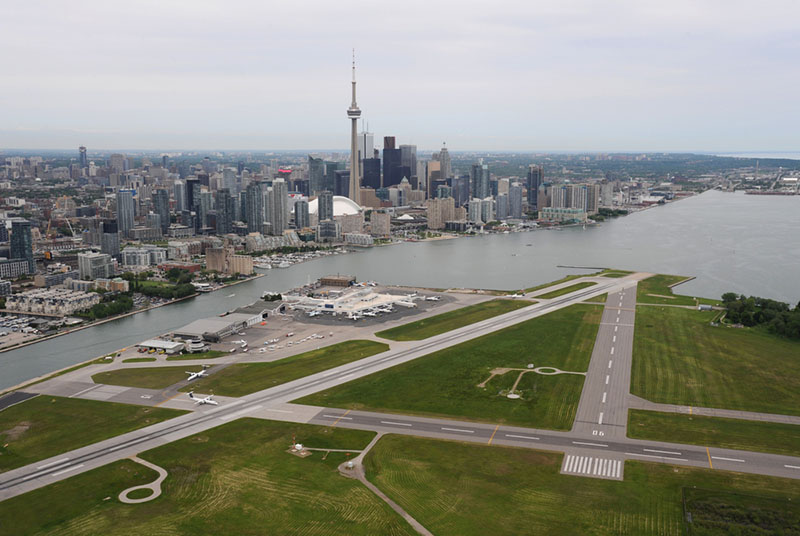 Originally conceived in 1930s to be Toronto's main airport, Billy Bishop Toronto City Airport may be small in terms of size, but it's certainly busy, having finally become self­-sufficient in 2010 after a long turbulent period throughout the '90s and early '00s. A proposed expansion is currently under scrutiny, but until then, the regional Porter Airlines continues to serve 21 destinations across Canada and the United States, while Air Canada Express offers flights to Montreal's Pierre Elliott Trudeau International Airport.
8. Halifax Stanfield International Airport with 3,663,039 yearly passengers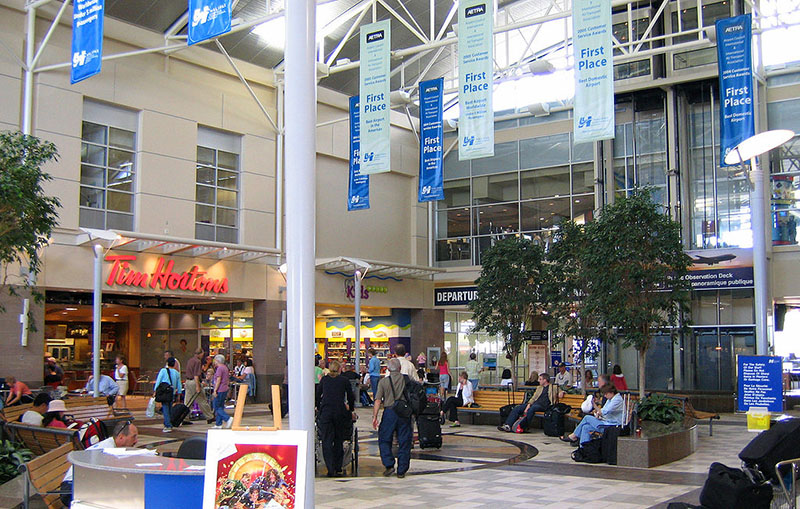 Atlantic Canada's gateway to the rest of the world, Halifax Stanfield International Airport is located in Enfield, Nova Scotia, and serves as a hub for Air Canada Express, Cougar Helicopters, Maritime Air Charter, Provincial Airlines, CanJet, and SkyLink Express. It was ranked the best airport in the Americas for two years in a row and is consistently a passenger favorite for its great service and amenities. It promises to get even better, too, with an expansion of the check-­in area and terminal building in anticipation of additional flights from European countries.
7. Winnipeg James Armstrong Richardson International Airport with 3,669,797 yearly passengers
As the only commercial airport in Manitoba, James Armstrong Richardson International is the province's main transportation hub and the only gateway to large parts of neighboring provinces and territories. Daily non­stop flights cover various Canadian cities as well as destinations in the USA, Mexico and the Caribbean. Two luxury hotels are located on site along with the Winnipeg Bus Terminal.
6. Ottawa Macdonald­-Cartier International Airport with 4,616,448 yearly passengers
Located 5.5 miles site of downtown Ottawa, Macdonald-­Cartier International Airport comes in at number six with 4.6 million yearly passengers and 160,413 aircraft movements. It was formerly a military base but now serves as a focus city for Air Canada and the home base for regional carrier First Air. It's been recognized numerous times for its great service quality, and its flights cover the busy Eastern Triangle of Montreal, Ottawa and Toronto along with the eastern Arctic, the United States, and some destinations in Europe and the Caribbean.
5. Edmonton International Airport with 8,240,161 yearly passengers
Edmonton International Airport provides nonstop flights to 58 destinations across Canada, the United States, Latin America, and Europe, in addition to seasonal service to popular destinations like Cancun and Puerto Vallarta in the summer and winter. It's not a bad place to spend a long layover, either, with over 60 shops and restaurants, colorful art displays that liven up its terminal, live music, and even a birthday program that includes a free t­-shirt and card.
4. Montreal Pierre Elliott Trudeau International Airport with 14,821,100 yearly passengers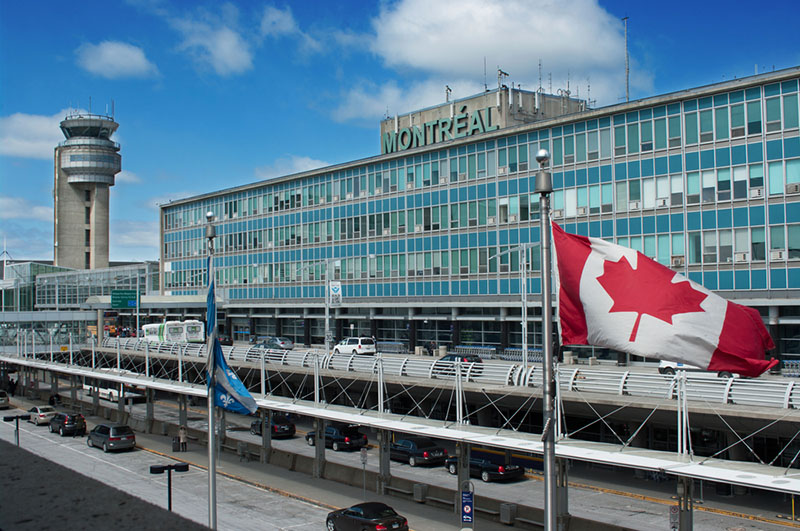 Formerly known as Montreal­-Dorval International Airport, this airport serves the Greater Montreal area along with northern Vermont and New York. By far the busiest airport in the province of Quebec, Montreal's airport saw 14.8 million passengers in 2014. It's currently undergoing the addition of six new gates to its international terminal, whose flights already cover five continents. Amenities include over 90 stores and restaurants, a brand-­new duty free shop and newly-­installed interactive displays that make it easy for passengers to consult flight schedules and security checkpoint waiting times.
3. Calgary International Airport with 15,261,108 yearly passengers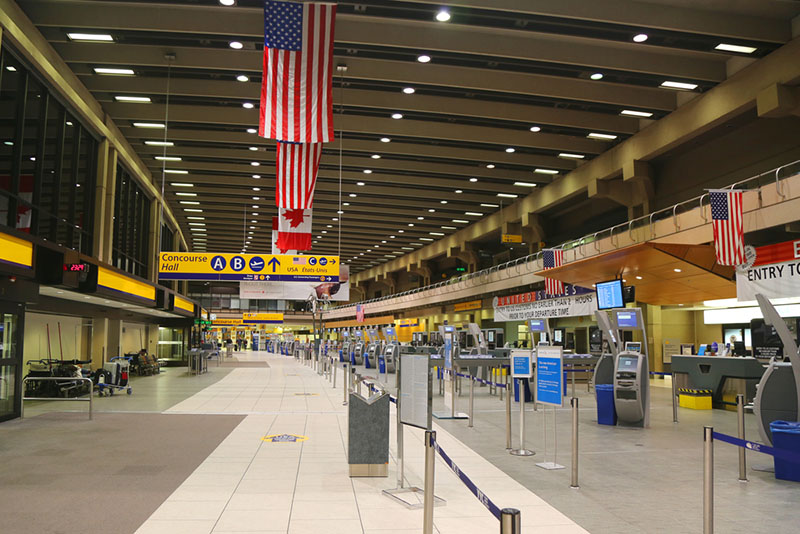 Calgary International Airport serves as a hub for Air Canada and as headquarters for WestJet, offering nonstop flights to major cities in Canada, the United States, Mexico, the Caribbean, Europe and East Asia. Its huge International Facilities expansion project, scheduled to be completed in 2015, promises to more than double the size of its terminal building, add 22 aircraft gates for international flights and new custom facilities, and even generate electricity and heat to save 4,900 tons of CO2 each year.
2. Vancouver International Airport with 19,358,203 yearly passengers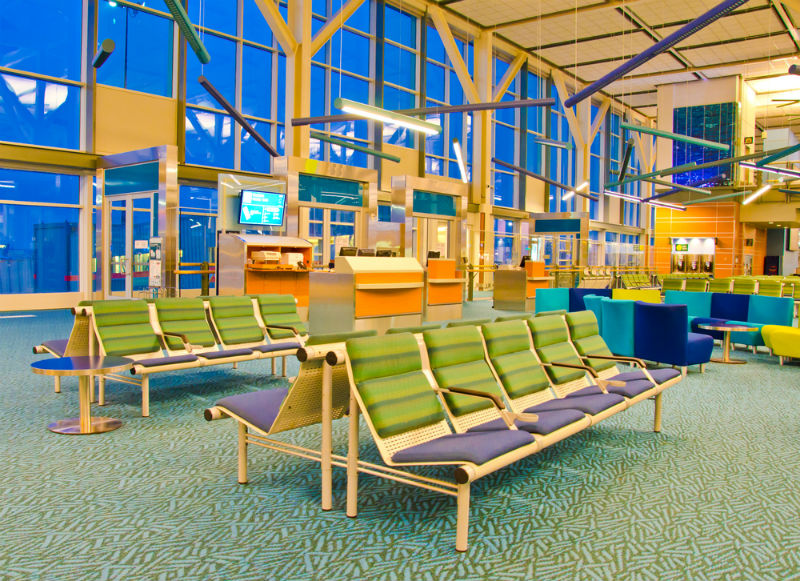 Vancouver International Airport comes in at number two for both its yearly number of passengers (nearly 20 million) and its aircraft movements, which reached an impressive 310,139 in 2014. It's a consistent favorite among passengers, who voted it the best airport in North America for five years running, and it's also been ranked among the overall top 10 airports in the world since 2012. Its interior is not only designed for convenience but also for beauty, featuring lots of natural light and one of the world's largest collections of Pacific Northwest Coast Native art.
1. Toronto Pearson International Airport with 38,571,961 yearly passengers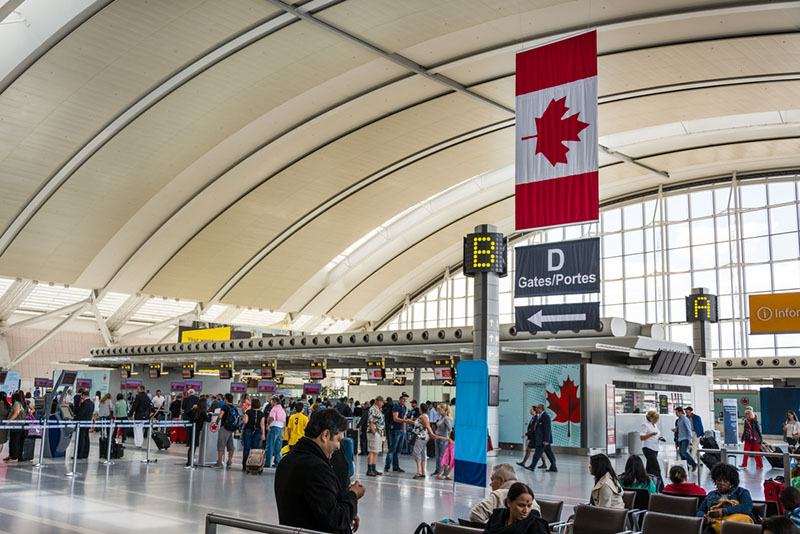 Located 14 miles from Toronto in the adjacent city of Mississauga, Pearson International Airport handled a whopping 38.5 million passengers and 433,610 aircraft movements in 2013, making it a major North American gateway. In addition to an extensive network of domestic flights, the airport's 75 airlines serve over 155 international destinations. The three major airline alliances (Star Alliance, Oneworld and SkyTeam) all maintain lounges within the airport, and you'll also find some great exhibitions (including dinosaurs!) and countless restaurants and shops to while away the hours.