When it comes to planning that South American holiday you've been dreaming of for so long, nailing a bargain flight should be the first thing on the list. Not only does that mean booking at the right time, choosing the cheapest departure dates and weighing up your options in terms of carriers, but also checking out the most wallet­-friendly arrival points on the other side. That's precisely why Hopper's expert flight team has put together this line­up of the cheapest airports to fly to in all of South America, using that acclaimed big data research method to see which cities can boast the lowest average airfares on the continent overall!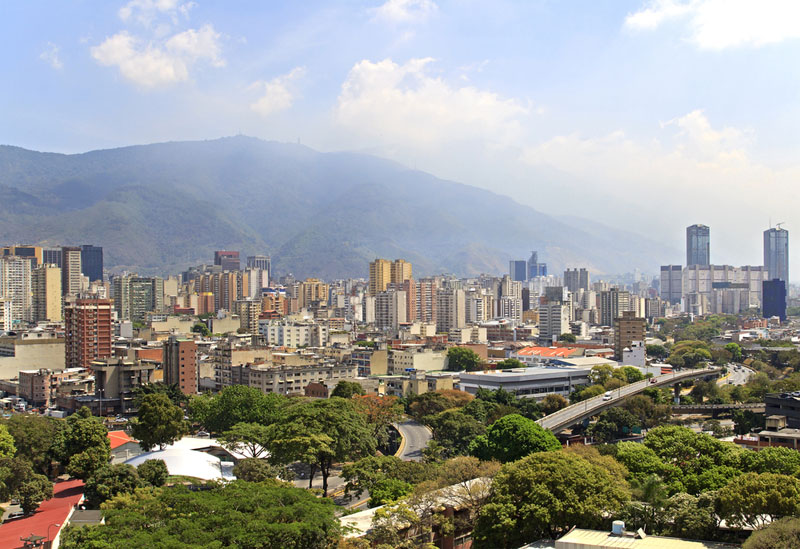 Home to the revered birthplace of Simon Bolivar, shrouded by soaring volcanic peaks, throbbing with the earthy energy of sprawling barrios and bubbling student bars, and peppered with palm-dotted parks aplenty, whatever Caracas may lack in beaches and crisp colonial architecture it more than makes up for in raw humanity. What's more, Hopper have discovered that flights touching down at the city's Simon Bolivar International Airport are amongst the cheapest currently heading to South America overall, with average ticket prices in the region of just $821 round trip!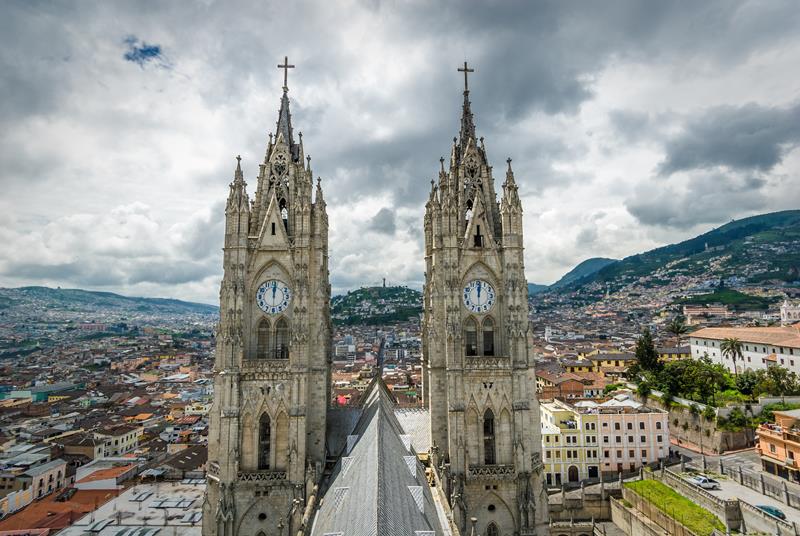 Perhaps jets into Quito's Mariscal Sucre International Airport are just that little bit cheaper for travelers because they don't need to spend so long descending back to earth—such is the soaring altitude of this high-­perched city at 2,800 meters above sea level! Or maybe it's that this UNESCO-­attested town has risen in recent decades to become one of the most popular starting points for backpackers on the continent. Either way, passengers booking seats on routes connecting Ecuador's capital with the United States currently enjoy a wallet-­friendly average price tag of just $676. Nice.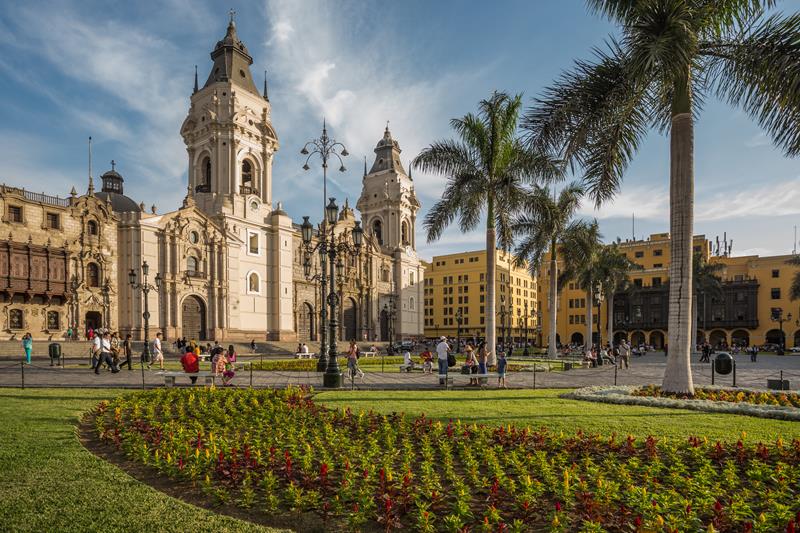 With more than 1.8 million searches currently being made each month for flights into the Jorge Chavez International Airport at Lima, it is unquestionably one of the most popular gateways to South America overall. And why not? Frothy Pacific surf and golden sands beckon to the west; soaring Andean cloud forests dominate the east, and colonial wonders dot the heart of town! What's more, Hopper's stats also show that connections into Lima are relatively cheap compared to those arriving elsewhere on the continent, coming in with an average price tag of just $667 round trip!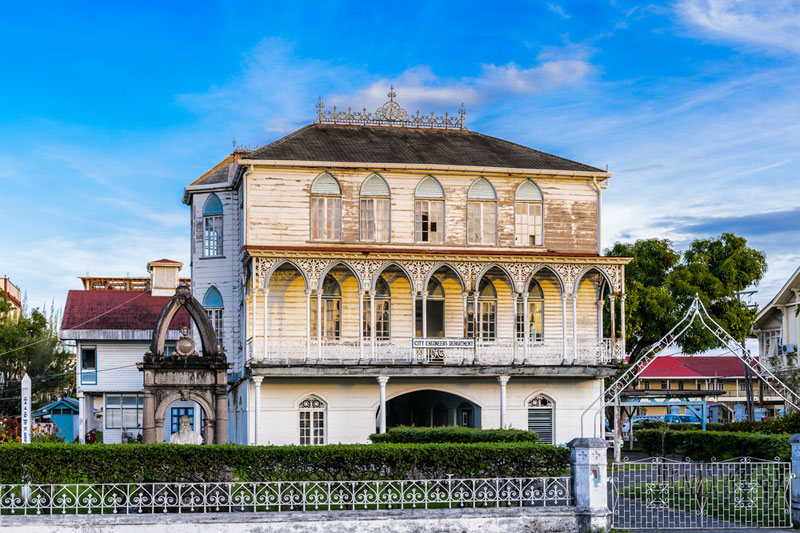 Pretty much the only international gateway in all of wild Guyana, the Cheddi Jagan Airport is currently connected to spots like JFK (on Caribbean Airlines), Toronto (on Fly Jamaica) and Miami (on Surinam Airways) to name every one of the North American cities on its roster! However, it looks as though this one's isolation has helped keep prices nice and low, because average round­-trip airfares for flights into town are currently sitting at around just $600!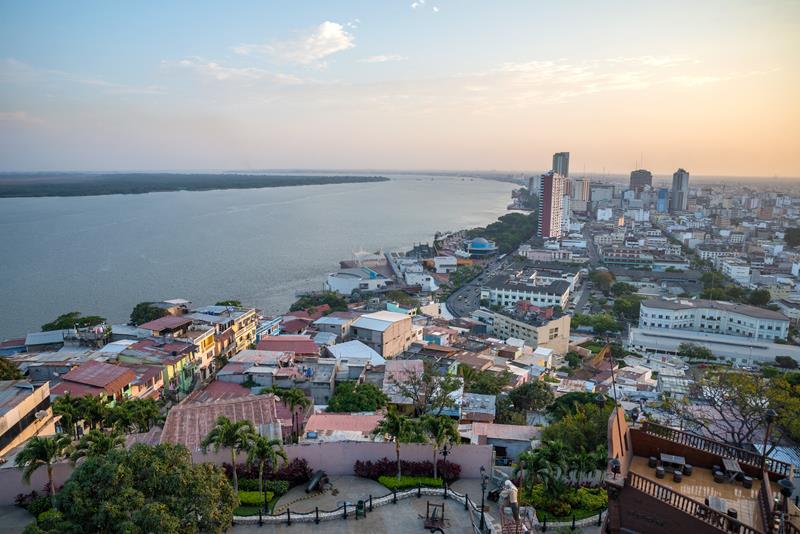 While Guayaquil's airport is something of a mouthful to pronounce—Jose Joaquin de Olmedo International no less—it's also one of the cheapest arrival points currently on the menu for American travelers looking to hit the tropics down south. Yes sir, average seats on flights arriving at this one should cost passengers in the region of just $587 round trip, which means plenty more cash for splashing on the bubbling Malecon 2000, traditional crafts at the Mercado Artesanal, and excursions out to the bucket-­list Galapagos Islands!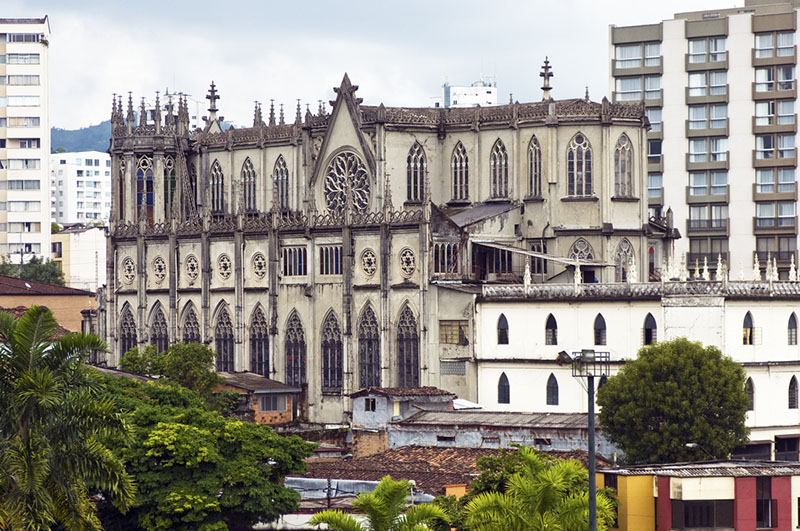 With just over 600,000 passengers a year passing through its arrival halls and departure lounges, and just a handful of carriers currently leaving from its runways (including some with nonstop flights to New York's JFK), the Matecana International Airport of Pereira is certainly not the biggest arrival point on this list. It is, however, apparently the fifth cheapest, with the average price of round-­trip flights touching down on its runways coming in at just $553!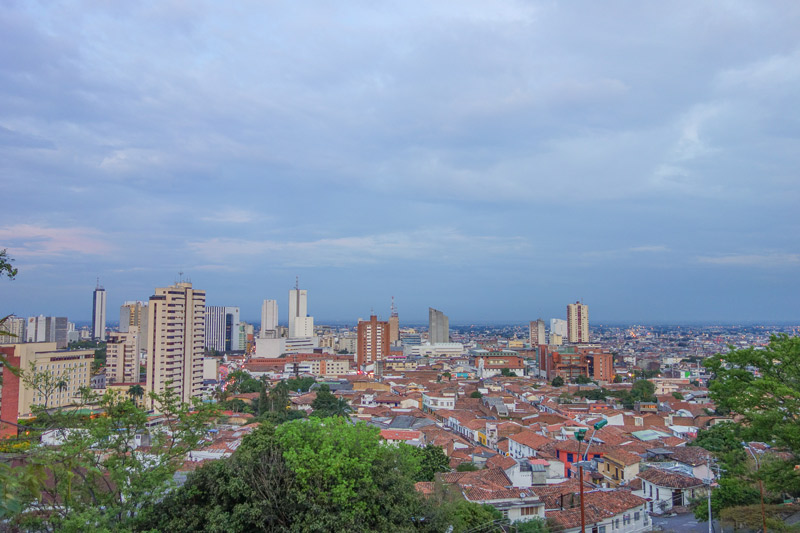 Concealed between verdant ridges of coffee plantation and misty jungle, the Alfonso Bonilla Aragon International Airport is the traveler's gateway to the legendary wilds, walking trails and rustic villages of the Valle del Cauca in southern Columbia. It's also now officially one of the cheapest entry points to the continent of South America overall, with average ticket prices on round­-trip air connections between its runways and the United States currently ebbing to a low of just $539!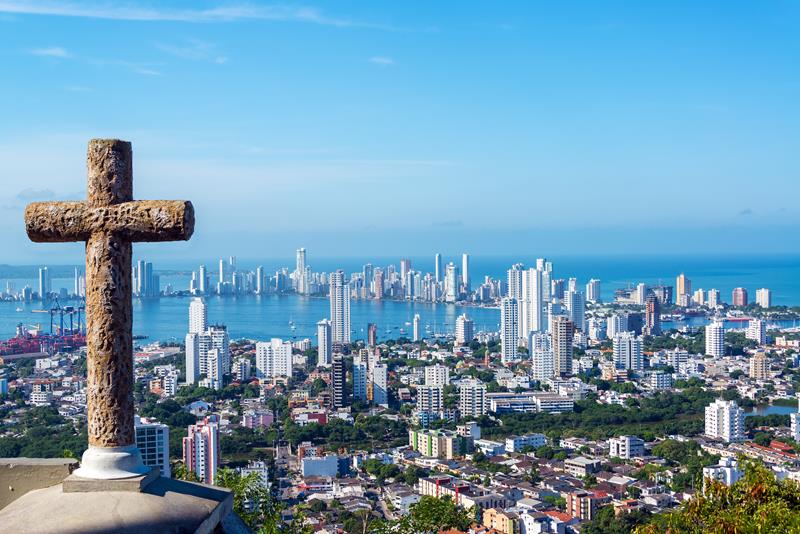 With its position right on the northern tip of South America, travelers heading to Cartagena's Rafael Nunez International Airport enjoy some of the quickest flight times of all air connections currently running between the United States and the Latin continent. But the good news doesn't stop there either, because Hopper's stats also show that this enchanting colonial town on the cusp of the Caribbean is one of the cheapest places to arrive overall, touting average round­-trip ticket prices of just $476 for all flights in the last four weeks alone!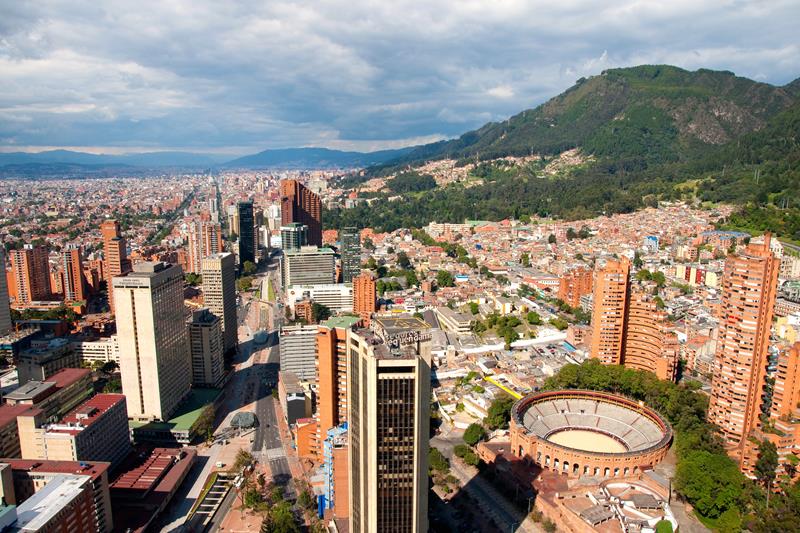 Hopper's findings have revealed that over one million travelers are currently looking for flights into the capital of Columbia each month. And while that may well be due to the city's enchanting La Candelaria old town, eye-­watering collections of pre-­Colombian artifacts, dramatic mountain setting and earthy local line­up of Mesoamerican cuisine, it's also surely got to have something to do with the fact that this one is the second cheapest arrival point in the whole of South America, boasting average ticket prices of just $475 round trip!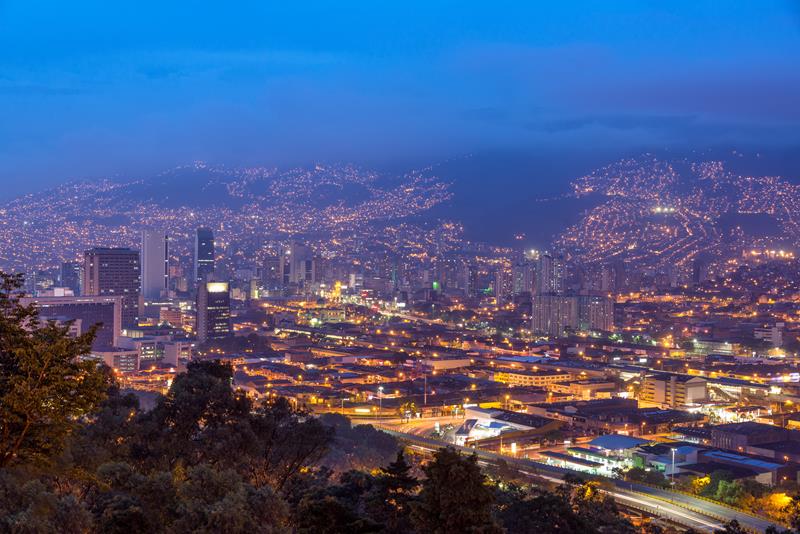 One thing's for sure: Mountain-­shrouded Medellin has come along leaps and bounds since the dark days when its streets were trodden by Pablo Escobar and unsavory cartels. Yes sir, this city is now firmly in the 21st century and attracting tourists like never before. There are fascinating museums packed with pre­-Colombian treasures, leafy parks adorned with modern art and soaring lookouts to enjoy, all connected by one seriously efficient metro system, a web of biking trails and some panoramic cable cars to boot. Oh, and it's now also home to officially the cheapest airport for arriving in South America overall!