Feel like you've seen everything Austin has to offer? Why not hop onto a plane for a cheap weekend getaway to one of the US's most popular tourist destinations? If relaxing on a Florida beach, gambling in Las Vegas, seeing a Broadway musical or exploring a wizarding village sound like what you need, just take a look at the following list of the 10 cheapest flights departing from Austin–Bergstrom International Airport. With such a huge range of fun destinations right at your doorstep, all for $256 round trip or less, there's no need to break the bank to enjoy a great vacation!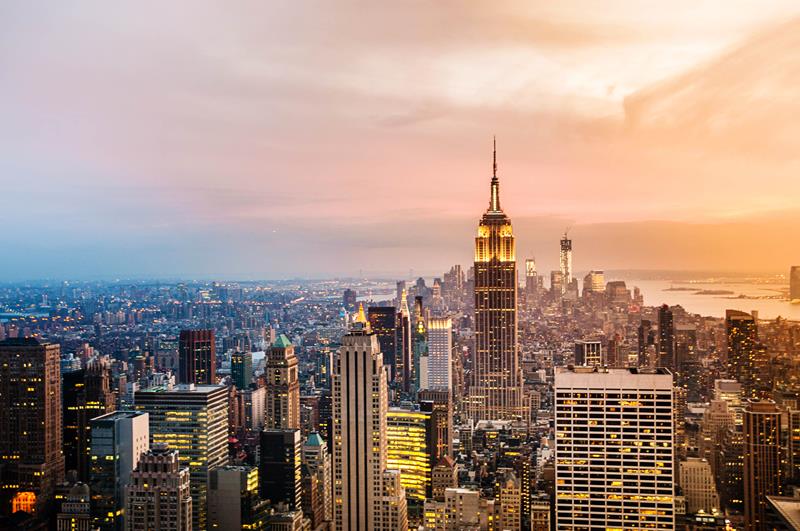 Kicking off this list in style is none other than the Big Apple, jam-­packed with iconic buildings and monuments, high-­end boutiques, world­-class museums, and countless quirky little shops and eateries that are well worth exploring once you've crossed the obvious sights off your list. Although Virgin America offers some decently priced round trips, United and Delta's offerings average about $10 less, so opt for either of them to save as much as possible on the way to LaGuardia Airport.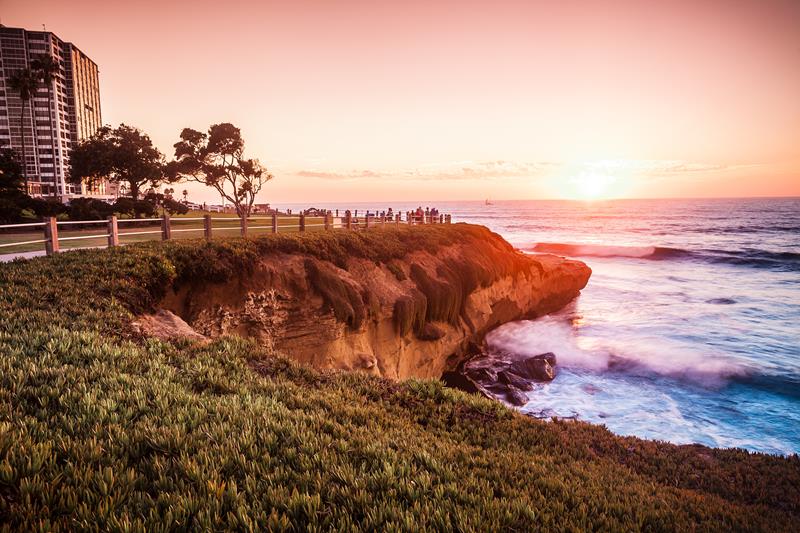 Despite being the eighth-­largest city in the US, San Diego offers a surprisingly laid­-back take on the classic California beach experience. Hit Mission Bay to swim, work on your tan, see Sea World shows and relax at beach-side restaurants, then head to Old Town to explore San Diego's Spanish heritage, Balboa Park for more museums, parks and gardens than you can shake a stick at, or La Jolla for more sophisticated shopping and entertainment. All of that for just $252 round trip flying indirect with United? Not bad, not bad at all!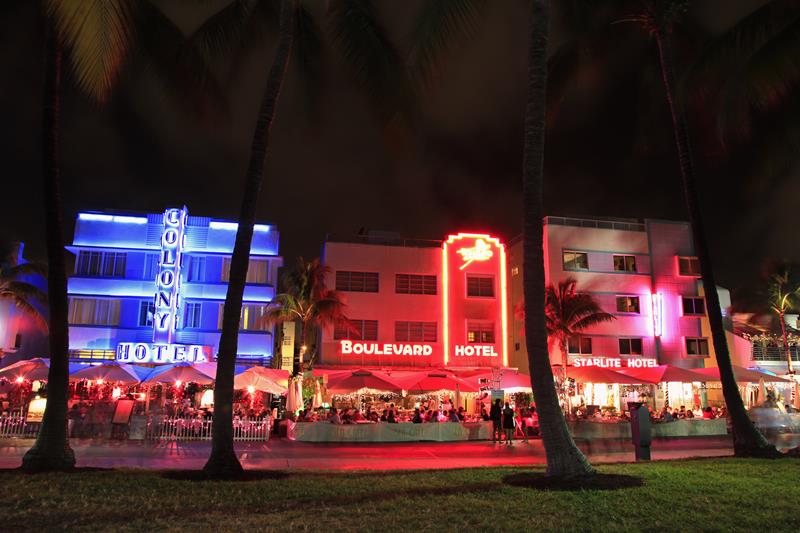 The first of three Florida destinations on this list, Miami boasts plenty of fun attractions, including a 12th­century monastery (you'll just have to go to find out how it got there!), an aquarium, and a handful of art museums. Its most popular draws, though, are undoubtedly its famous beaches, waterfront promenades and sizzling nightlife ­­ perfect for those looking to party after a lazy afternoon in the sand. For the best deals on round trips, check with Delta or United.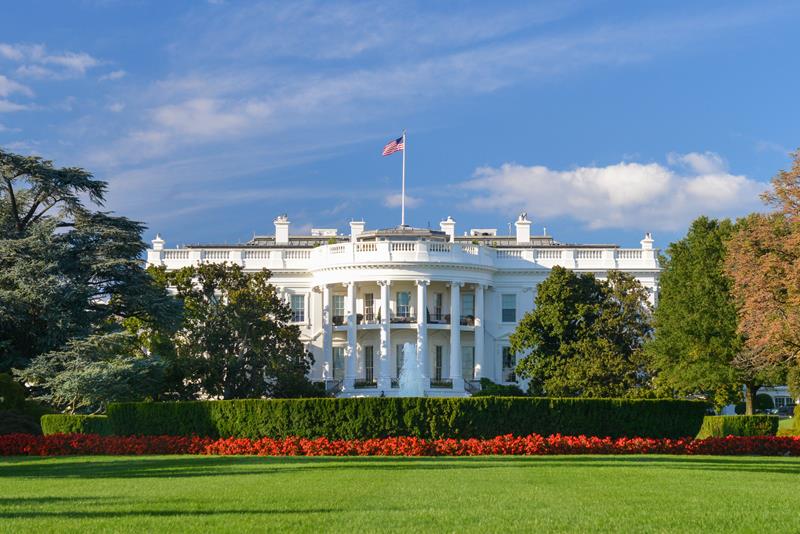 Between all of the austere Neoclassical buildings and monuments that make Washington D.C. popular with tourists, the city can seem a little on the boring side. Rest assured, though, the White House and the National Mall are only the very tip of the iceberg. Fly to Washington Dulles International Airport with Frontier for just $227 round trip and you'll find a vast array of free museums, fantastic Ethiopian cuisine, streets lined with colonial buildings in historic Georgetown, and even an awesome jazz and blues scene.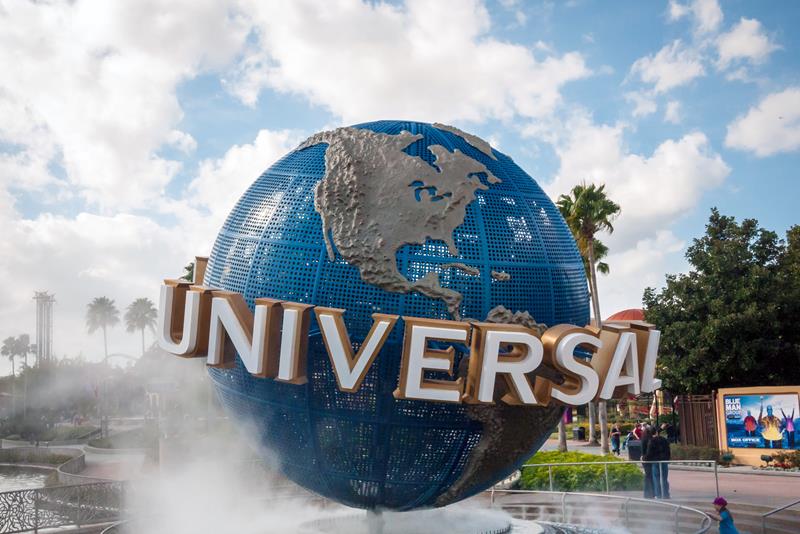 Where else in the world can you go on a safari, shake hands with Mickey Mouse, shop your way through the wizard village of Hogsmeade, swim with dolphins, and see a spectacular Cirque du Soleil show all in the same trip? For a slightly surreal, larger-­than-­life holiday experience, nothing beats Orlando's sprawling theme parks. And with round trips as low as $203 flying with JetBlue, your only problem will be to decide how to divide your time between all of these awesome attractions!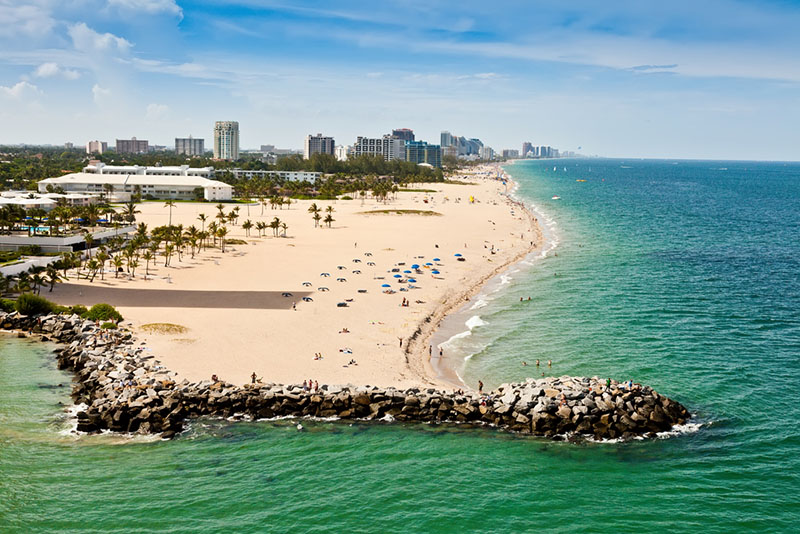 Coming in at number five thanks to super-­cheap round trip flights from Delta and United, Fort Lauderdale is the cheapest destination for Austin residents looking for water sports and beach-side relaxation. Dissected by numerous waterways that gave it the nickname of "Venice of America," this destination offers great opportunities for scuba diving, snorkeling, boating and deep­-sea fishing, but also a lively nightlife scene and tons of shops and restaurants on Las Olas Boulevard. Impatient? Fly direct with JetBlue for just $221 round trip!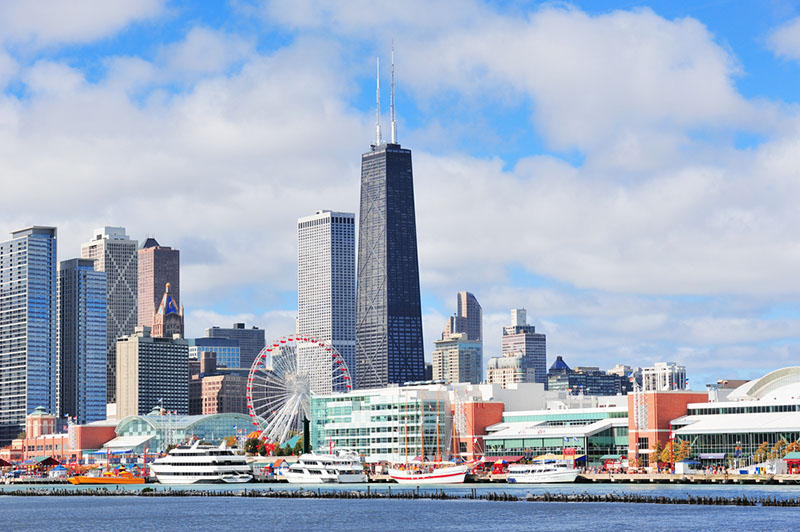 Travelers who like exploring cities on foot are in for a treat: Not only does Chicago boast miles of beautiful beaches and parks to wander through, but its downtown area is also packed with cool architecture and public art that makes it a joy to walk around. Between these and the great museums, restaurants and shops that dot the Windy City, one trip just isn't enough to see everything! Luckily for Austin residents, Frontier offers round trips with stops for just $138, so it's easy to go back for a second look (and a second helping of deep­-dish pizza).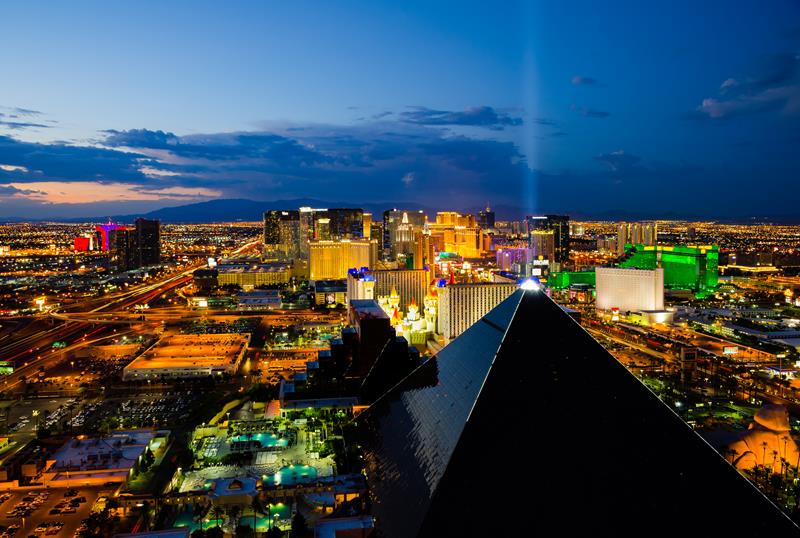 Whether you prefer gambling and free-­flowing cocktails, spectacular shows, quirky museums focused on anything from pinball to the Mob, or heart­-stopping thrill rides located right on the Strip, Las Vegas' over-­the­-top, neon-­lit entertainment is a worthy addition to any traveler's bucket list. And with Frontier's round trips with stops often as low as $133, you're sure to land at McCarran International Airport with enough dollars in your pocket to try your luck at the slot machines or blackjack tables.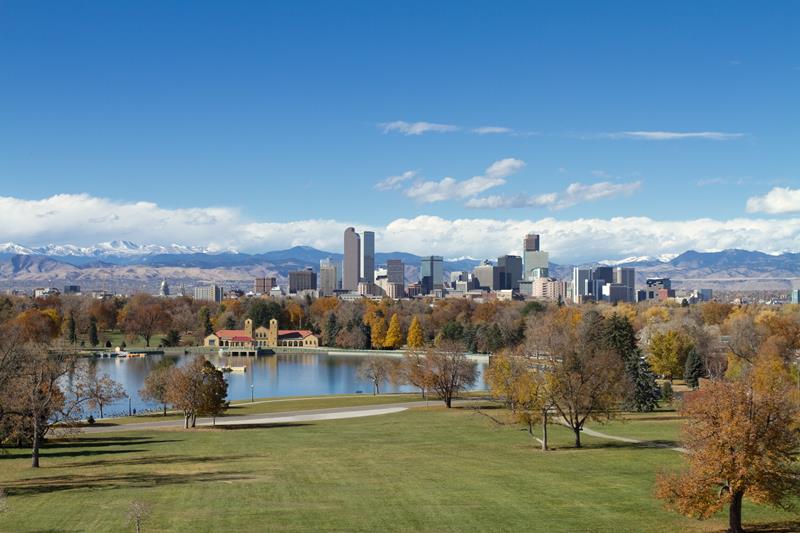 Whether you visit Denver to explore its Old West history through attractions like the grave of Buffalo Bill, the Black American West Museum and the numerous Western-­style clothing stores, or its modern cosmopolitan charm through the Denver Art Museum and the vibrant performing arts scene, Denver has something to offer to any visitor. And if you tire of the city, just head out to the Rocky Mountains for winter sports and beautiful scenery. The best deals on the route are found with Frontier, who make it possible to fly directly to Denver and back for as low as $98!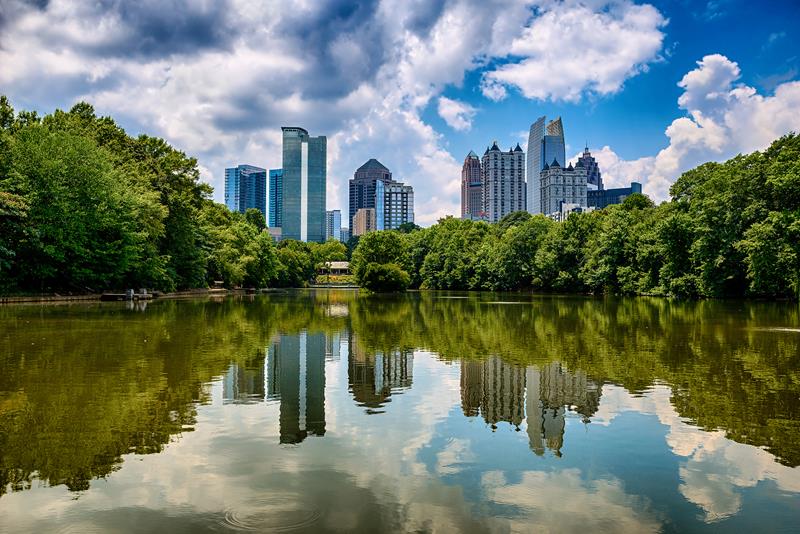 Atlanta, the cheapest destination to fly to from AUS, is definitely a great spot for families, with attractions like the World of Coca-­Cola, the Georgia Aquarium, and the adorable pandas at the zoo. For a slice of the local culture, though, just stop by the Atlanta History Center and the Marin Luther King Jr. Historical Site, or sample the mix of southern and high­-end fare found in the large variety of restaurants. Again, Frontier comes out on top with its ridiculously direct round trips, which will get you to Atlanta for under $100.