During a rainy East Coast afternoon, we've probably all daydreamed of spiriting ourselves away to the golden sands and sparkling sea of a Caribbean beach. But, as we awake to the realities of life, we accept the conventional wisdom that it can be a bit pricey to get out to those frequently remote islands, and even more so once you're there.
Well, here at Hopper we can overcome the first obstacle for you. By analyzing millions of individual flight searches, we've calculated the ten cheapest Caribbean destinations, on average, you can fly to from Baltimore. That's ten tropical towns­ spread over nine idyllic islands ­where you can frequently find round­-trip airfares for less than $500. So next time rain is streaming down the windowpanes, take a look down our list of cut­-price Caribbean flights and muse on what you'd prefer: the authentic Jamaican pulse of Kingston, the beach resorts of Punta Cana, the colonial history of San Juan, the piratical past of Nassau ...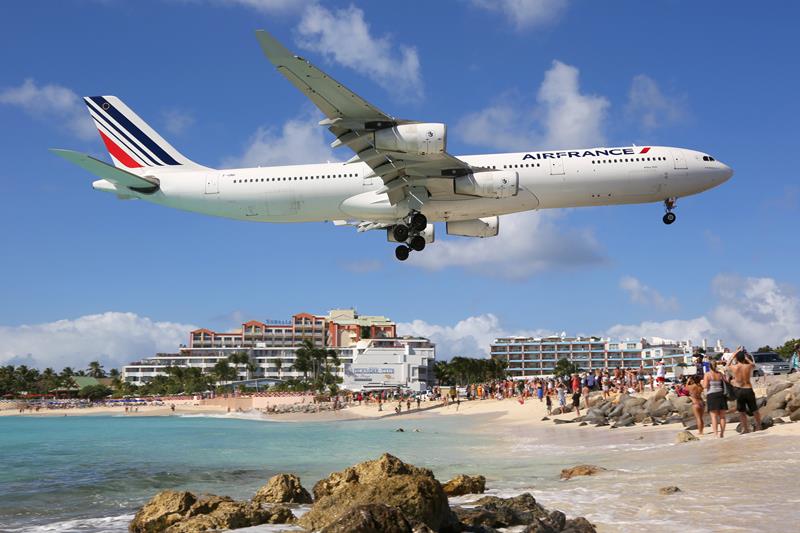 Philipsburg is the capital of the Dutch half of Saint Martin Island, a fragment of Caribbean paradise shared between the Netherlands and France. The city itself is, by Caribbean standards, big and bustling, packed with opportunities for hedonism, from glittery casinos to gleaming shopping malls, stylish bars to indulgent restaurants. And the island is ringed by a gorgeous shoreline strung with 37 jewel-­like beaches, including highlights such as Orient Bay, which has an underwater marine reserve where you can snorkel. If this enough to tempt you away from your usual routine, take a look at the cheap connecting flights on offer from both Spirit Airlines and Air Canada.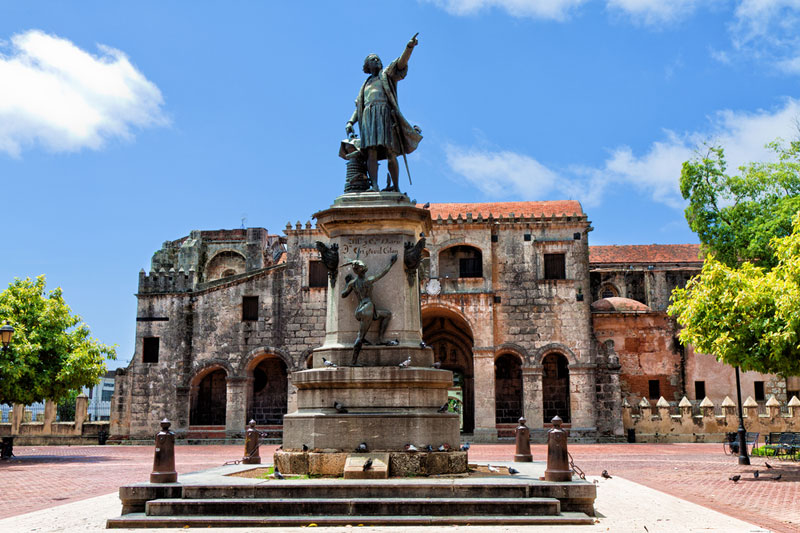 If you want to see more of the Dominican Republic than just its girdle of white­-sand beaches, take a look at these cheap flights to the country's capital, Santo Domingo. Its Zona Colonial is an immediately captivating sight, perched on the banks of the Rio Ozama, and it only gets more mesmerizing once you delve into its warren of wonderful old churches, shopfronts and homes. Beyond the old town, the local place to party is the palm-­lined, breeze­-cooled Malecon, flanked on one side by heaps of great bars, restaurants and clubs, and on the other by the glittering Caribbean Sea. Delta run the best­-value flights from Baltimore, with one stop and a journey time of between seven and 15 hours.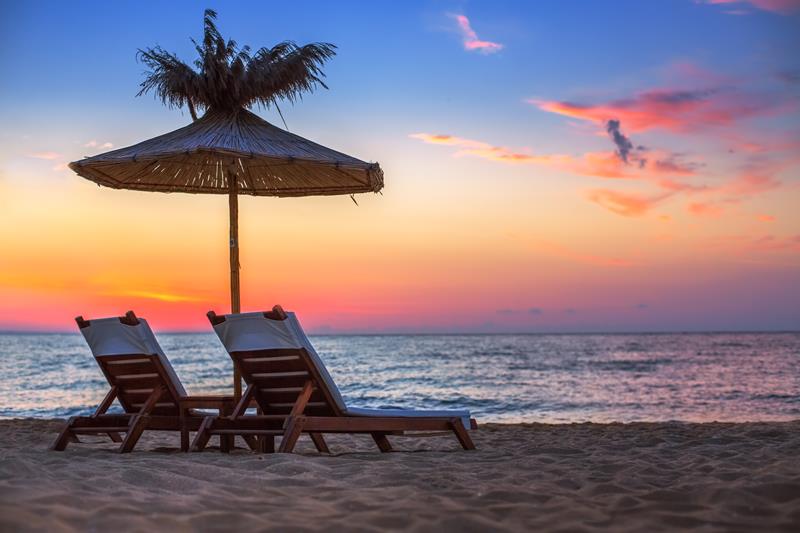 Alternatively, if you'd rather stretch out on sun­-warmed sand and splash around in the sparkling sea than look at dusty old buildings, then Punta Cana might prove a more suitable Dominican choice. With a world­-class Jack Nicklaus-­designed golf course, pretty and characterful restaurants such as Jellyfish, and accommodation to suit every taste, from secluded hideaways to nightclub­-neighboring mega resorts, it's been for decades one of the Caribbean's most popular beach-side destinations. Today its better connected than ever, with Delta, United and Spirit all offering cheap connecting airfares from Baltimore.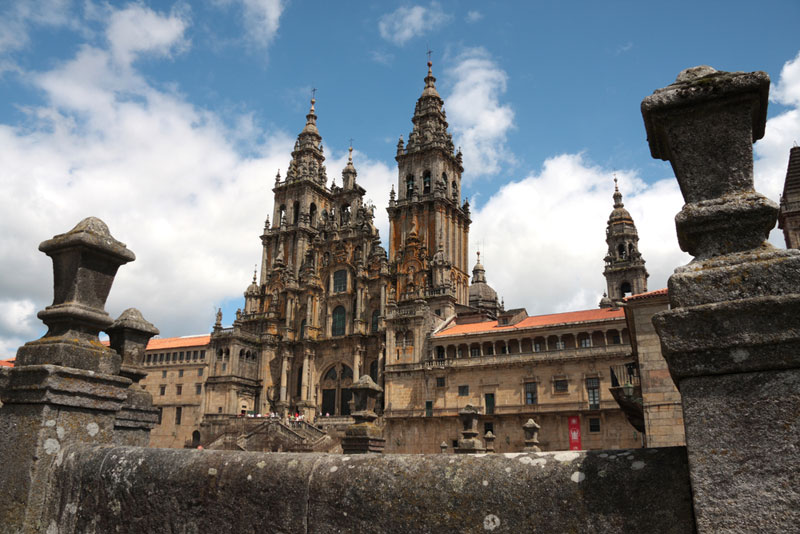 For an authentic taste of another side of Dominican life, try checking out its second­-city of Santiago. Set within easy reach of the island's ports and agricultural heartlands, it played for centuries a central role in the Caribbean's tobacco and coffee trade, evolving into a buzzing, cosmopolitan city. Alongside all this mercantile activity there emerged a terrific local music scene, centered on merengue périco ripiao, which continues to bring a unique energy to the city's bars and clubs today. Need another reason to go? Fantastic­-value Spirit Airlines airfares, involving one connection and a flight time of around nine hours.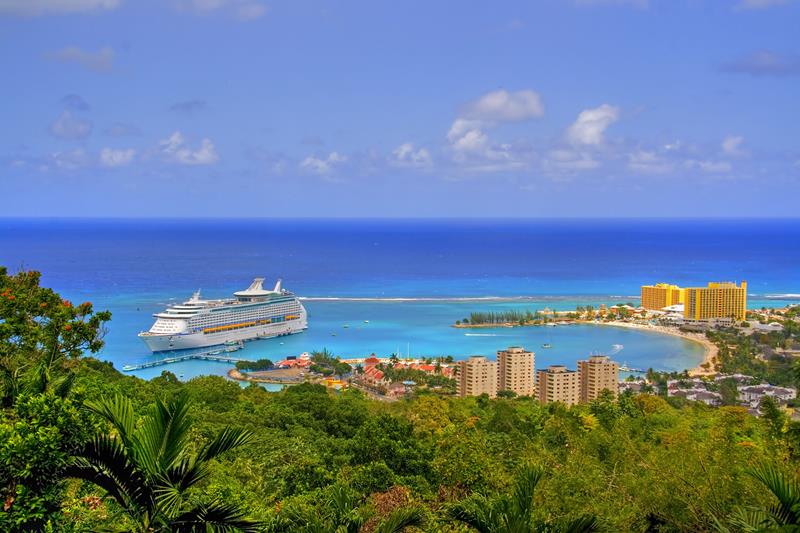 Jamaica is best known for the towering resorts that line its northern coast, but for a more authentic taste of the island's life and culture, you could take a look at these great­-value flights to capital Kingston. This is the island's true, buzzing, overcrowded heart, full of spicy food, overloaded markets, rum-­and­-Red Stripe bars, and one­-of­-a­-kind attractions like the Bob Marley Museum and nearby den­-of-­thieves Port Royal. All flights from Baltimore involve connections and both Air Canada and Spirit run routes priced at a little more than $400.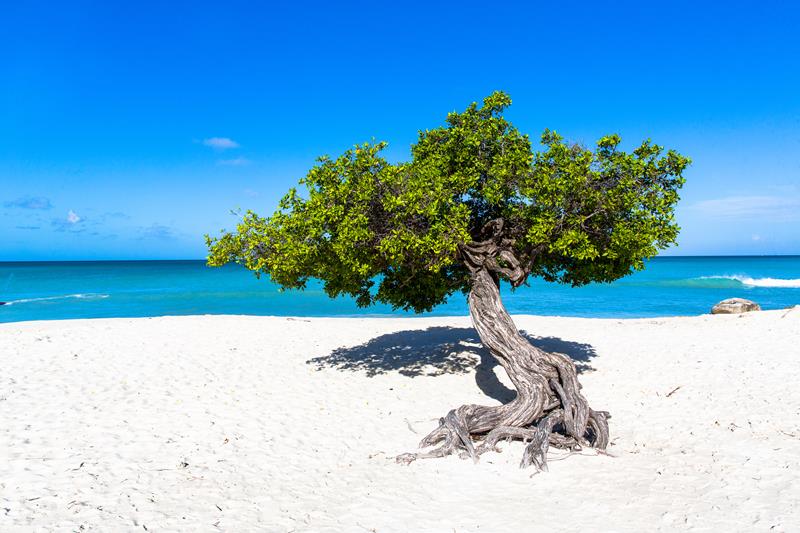 Mixing Dutch efficiency with pristine Caribbean coastal scenery, it's not surprising that Aruba, a small Dutch colony off the north coast of Venezuela, is so popular during the region's December­-April peak season that it almost sags beneath the weight of visitors. Its northern, Atlantic­-exposed coast is a dramatic frontier of jagged crags and crashing waves, perfect for coastal walks. It's sheltered southern coast, meanwhile, is an idyllic string of white-sand beaches, washed by gentle turquoise waves. Have a look for yourself on these low-­cost Spirit Airline flights, with the cheapest airfares available in April, when the peak­-season crowds are beginning to disperse.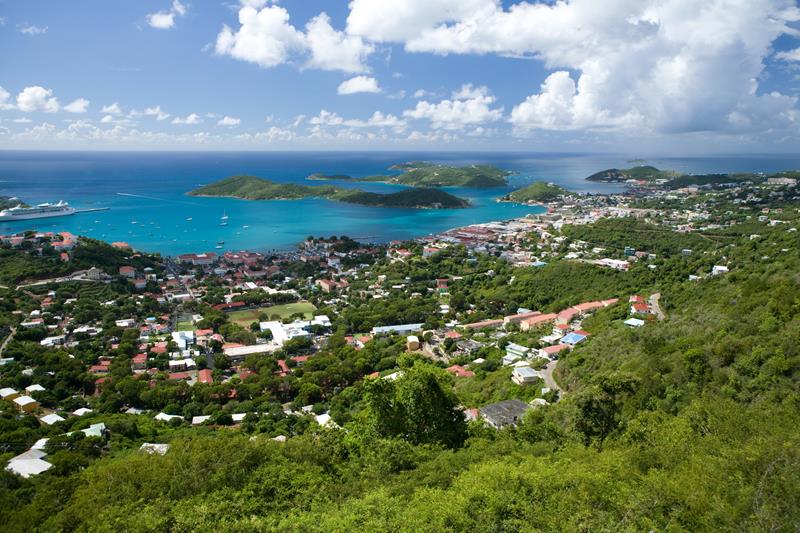 Tiny Saint Thomas at times almost seems dwarfed by the vast cruise ships that roll into its harbor. Avoid the boat jams by swooping straight in on these gloriously cheap connecting Spirit Airlines flights, with a journey time of just under nine hours. Doing so will give you more time to enjoy the island's delicate beaches, from crescent-­shaped Magen's Bay to surfing hotspot Hull Bay,­ and its legendary duty­-free shopping, centered on the more than 300 jewelery shops studded throughout capital Charlotte Amalie.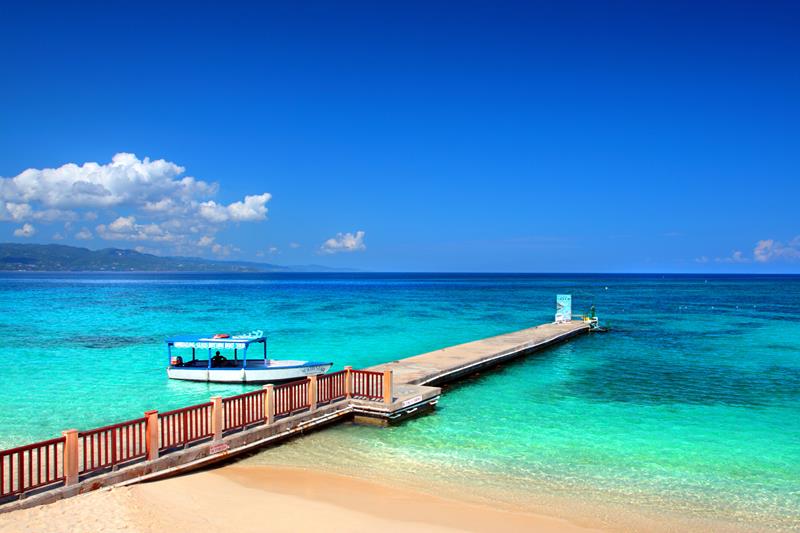 If you're seeking a juicy taste of quintessential Caribbean resort life, then it's hard to get better than Montego Bay. The city sits on a beautiful crescent bay which has been admired by travelers' eyes since at least the late 15th century, when Columbus docked and nicknamed it "Fair Weather Bay." Flanking the town itself are twin stretches of utterly idyllic coastline, lined by some of the finest all­-inclusive resorts the Caribbean has to offer. Delta, Spirit and United all run connecting routes from Baltimore with round-trip fares available for little more than $352.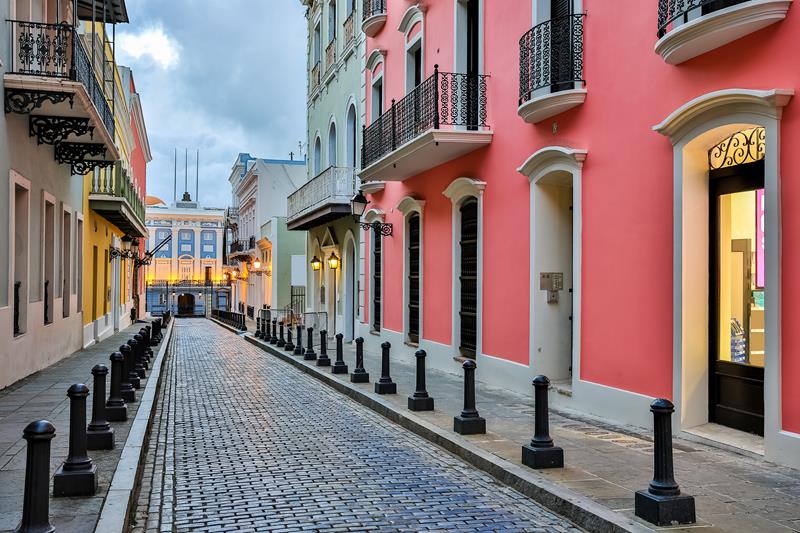 With absurdly low airfares available with Spirit throughout the shoulder month of May, when prices drop as the Caribbean winds down in preparation for the summer hurricane season, now is an ideal time to visit the second-­oldest European settlement in the Americas. And while it may only be the second-­oldest, its exquisite old town,­ a brightly colored warren of elegant houses, sixteenth century Spanish forts, and distinctly 21st-­century cafes and bars,­ is an easy contender for the most beautiful. Of course strolling its streets is only the start: Outside the old city walls lies a lively modern city full of clubs and shopping malls, and beyond that the jungle and beaches of stunning Puerto Rico.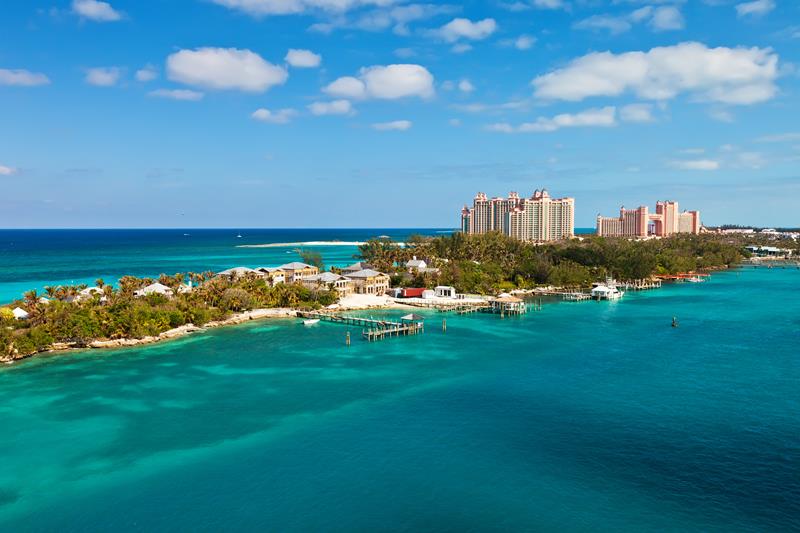 In astoundingly good news for sun­-seekers, travelers can swap the temperate cool of Baltimore for the tropical heat of the Bahamas for less than $300 round trip. And while the flights, operated by United, involve at least one connection and a minimum travel time of seven hours, once you touch down on this glittering archipelago all your air­borne patience will be immediately rewarded. From land activities such as golf, fine dining and piratical history, to marine joys such as wreck-­diving, sea kayaking and jet­-skiing, the opportunities for sun-­soaked adventure among the 700 Bahamian islands are pretty much endless.