Whether you prefer wandering through colonial towns, hiking through rainforest­-covered mountains, exploring mysterious pre­-Colombian ruins or dancing the night away in crowded salsa clubs, South America has something to offer to just about every traveler. And for North Carolina residents who live close to Charlotte Douglas International Airport, a South American getaway doesn't have to mean spending more than $850 on airfare. Read on for Hopper's list of the 10 cheapest flights from CLT to South America, put together by analyzing large amounts of flight data to bring you average rates for each destination, along with a few tips to help you save money along the way.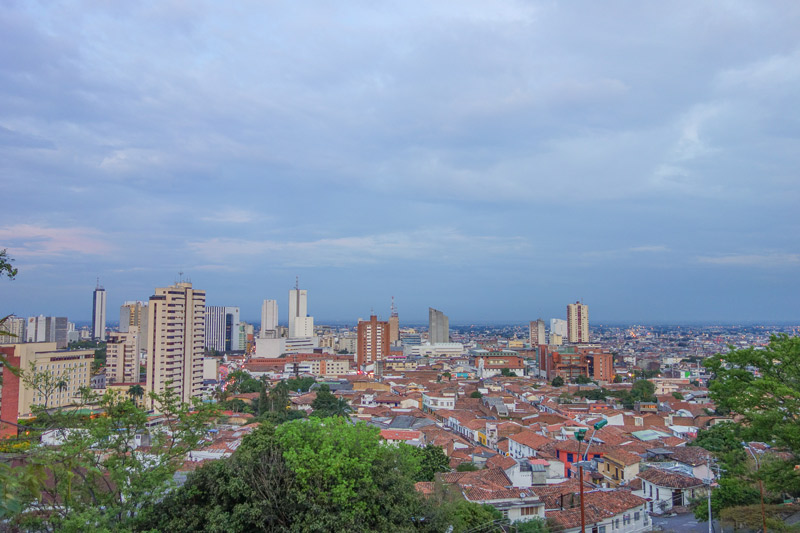 The 10th cheapest South American destination for Charlotte residents to fly to — and the first of many Colombian cities on the list — is Cali, famous for its salsa music and sport opportunities. Once you've had your fill of dancing, hiking, mountain biking and wind surfing, take a breather by visiting cultural attractions such as the Gold Museum, the colonial­-era La Ermita church, and a reproduction of Rio de Janeiro's Christ The Redeemer statue. Just pack some comfortable shoes and hop onto one of United or Avianca's super­-cheap flights with stops!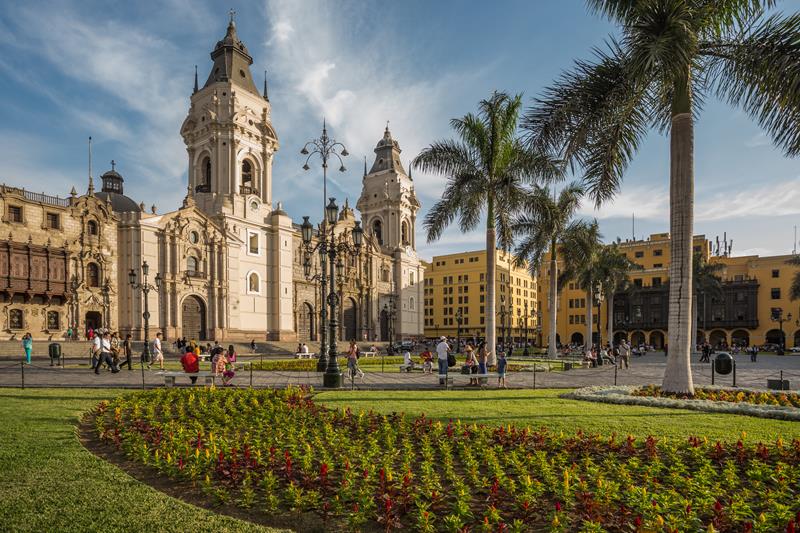 Peru's sprawling capital is a veritable treasure trove of colonial and Inca history, oceanfront hotels perched on low cliffs, and restaurants that dish up Peruvian classics such as ceviche and causa. And once you've explored the city to your heart's content, nearby towns and pre­Colombian ruins make for great day trips. If your interest is piqued, check with Delta for round trips as low as $735, but watch out for the stops and layovers that can stretch the journey to more than 30 hours.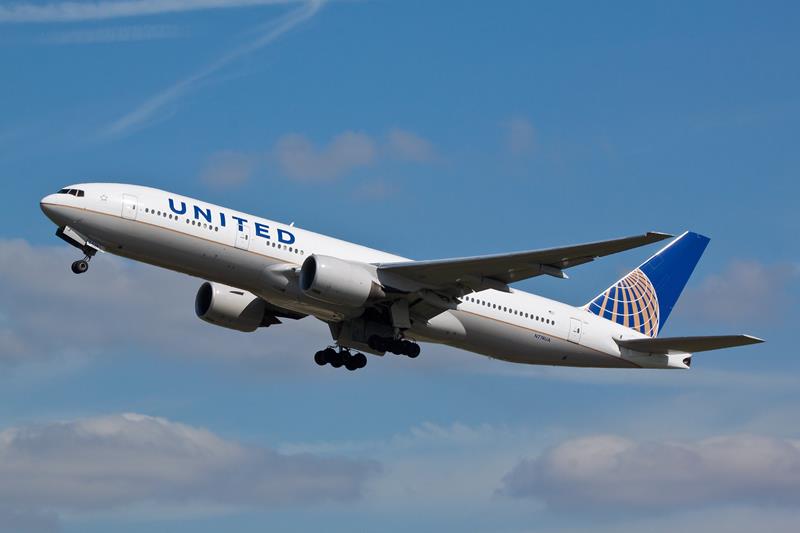 Located in northeastern Colombia, Cucuta is a major commercial hub and not the most obvious of tourist destinations, but dig a little deeper into its neat grid of streets and avenues and you'll find historic churches, beautiful parks, and a peaceful Malecon that runs parallel to Pamplonita River. And once you've explored for a few days, you can head back to Camilo Daza Airport for amazingly cheap flights to Venezuela. The best deals on the route from Charlotte to Cucuta are from United, with indirect round trips as low as $772.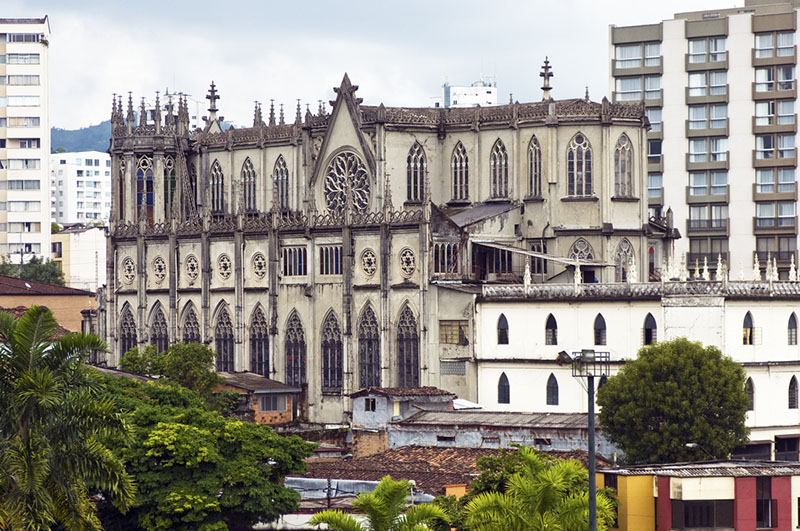 If you're a java addict constantly chasing for the perfect cup, Pereira, part of Colombia's "Coffee Triangle", may be just the destination for you. Once you've gotten your heart pumping with a cup of locally­-grown coffee, there's a whole laundry list of stunning landscapes to discover in the region, from the view of the city from El Mirador to lush coffee plantations, resort­-dotted thermal rivers and majestic waterfalls. Delta boasts the cheapest indirect flights out of the 6 airlines who cover the route — sometimes as low as $715 round trip.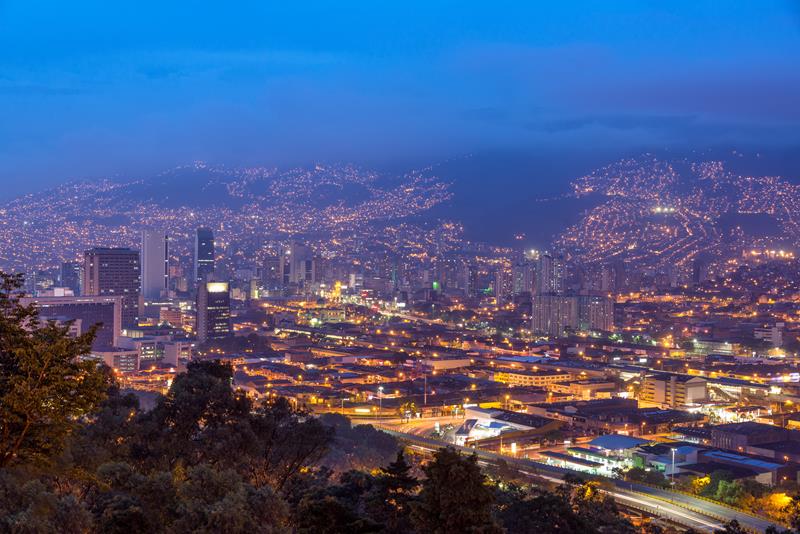 Like Cucuta, Medellin is another not­-so-­obvious tourist destination — no doubt due to its tumultuous, crime­-ridden past. It's undergone major changes over the past decade, though, and now boasts top­notch attractions to rival any other major Colombian city. Must­-sees include the freshwater aquarium, the view of the city from the metro-cable, the beautiful orchids at the botanic gardens and the Botero artwork at the Museo de Antioquia. Sounds good? Fly with JetBlue for as low as $790 round trip, and consider visiting in late May to save even more on airfare.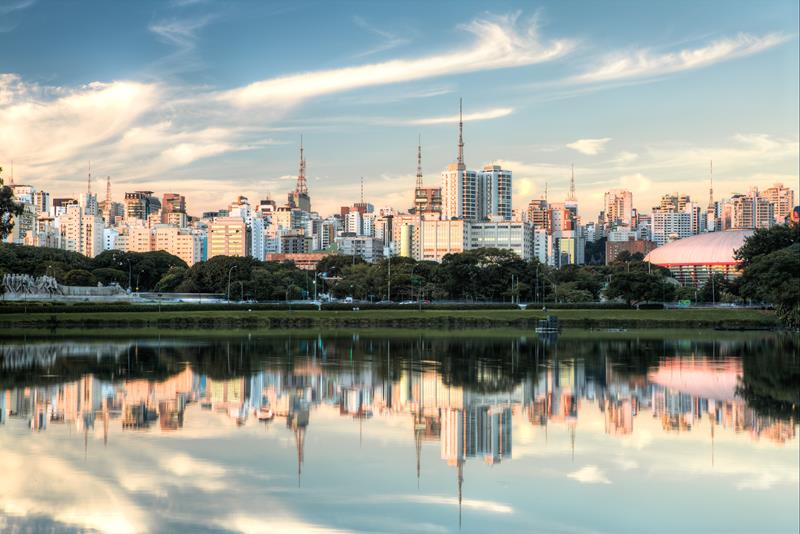 A good alternative to more popular (and more expensive) Rio de Janeiro, Sao Paulo is a huge, bustling metropolis packed with enough museums, fine dining, shopping, nightlife and cultural attractions to suit any traveler's tastes. It's not the most relaxing city to visit, but if you need a break, just head to the rainforest­-covered mountain range of the Parque Estadual Serra do Mar. For the lowest airfare rates, plan your trip between April and June and check with Delta or United, the only airlines who frequently offer round trips in the $700 to $800 range.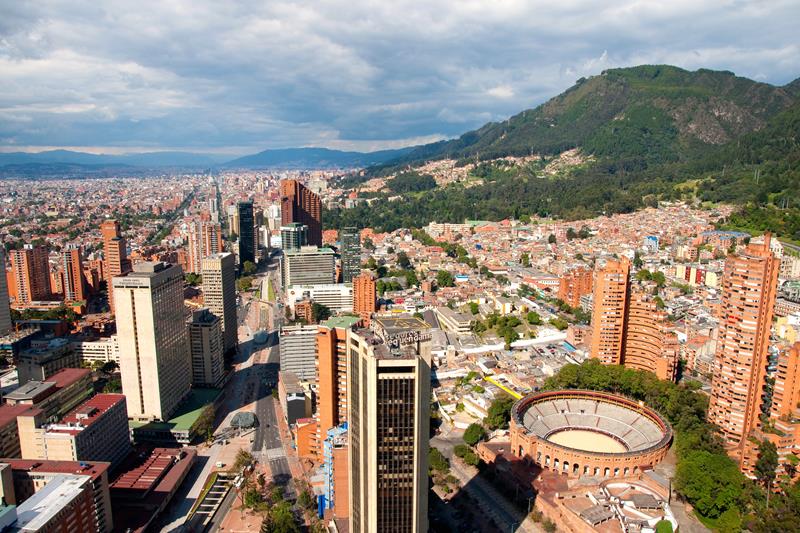 Almost as large as New York City, Bogota is a vibrant and diverse city that boasts a wide range of cultural attractions, the most popular of which are probably the Botero Museum and the Gold Museum. Just wander through the streets, though, and you'll find affluent boutiques, trendy clubs, centuries-­old churches, and plenty of eateries dishing up traditional empanadas, ajiaco and tamal. Delta, JetBlue and United all offer comparable deals on flights with stops to Bogota, and you can save up to $100 or so on airfare by flying out on a Saturday and returning on a Tuesday.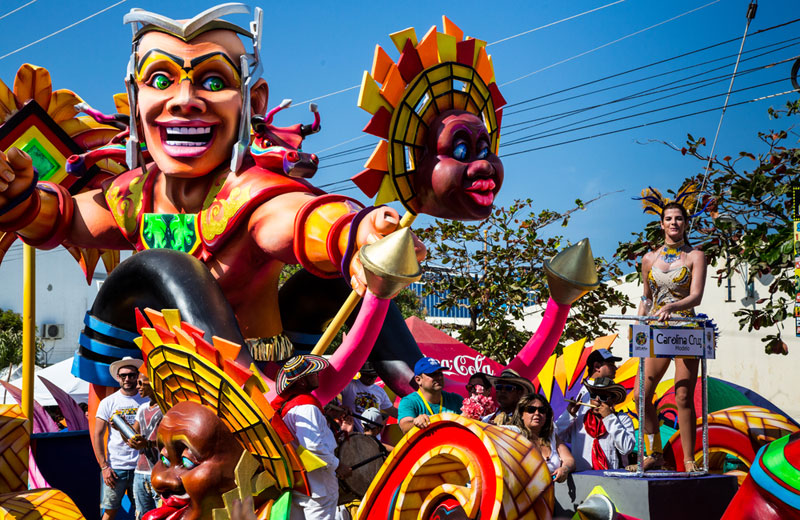 Looking for a getaway to Colombia's Caribbean coast? Barraquilla may be an industrial city primarily focused on business, but it comes alive every year before Ash Wednesday with a colorful, four-­day carnival filled with dance, music and parades. Round trips with Avianca are as low as $762 round trip, but you're unlikely to find the cheapest flights during carnival season. No matter when you visit, though, nightlife is active year­-round, and local delicacies like pigeon pea soup and fried fish from the Magdalena river are sure to please even the pickiest foodies.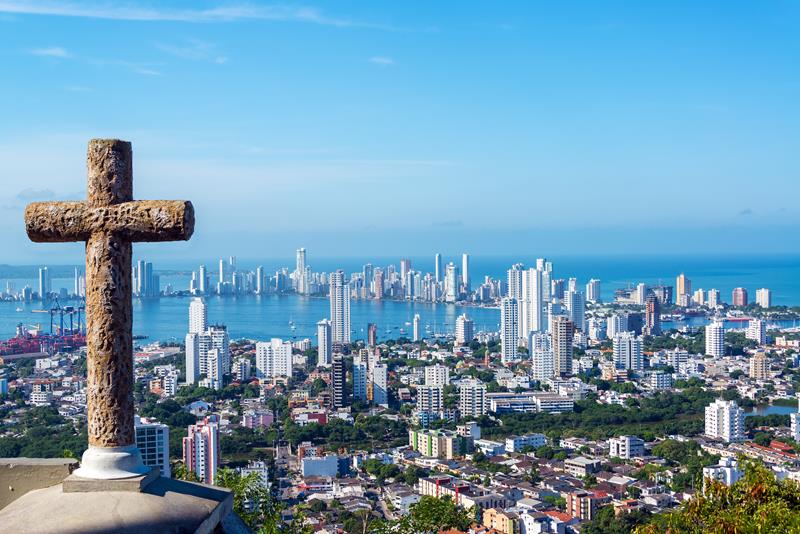 The next destination is just southwest of Barranquilla, offering the same postcard­-perfect Caribbean landscapes at a slightly lower price. For just $730 round trip flying with JetBlue, travelers from Charlotte can enjoy a mix of tropical luxury and colonial charm by visiting centuries-old coral stone forts, wandering through a historic old town, taking a mud bath in the crater of a dormant volcano, or just kicking back on the beach with a cocktail at their elbow.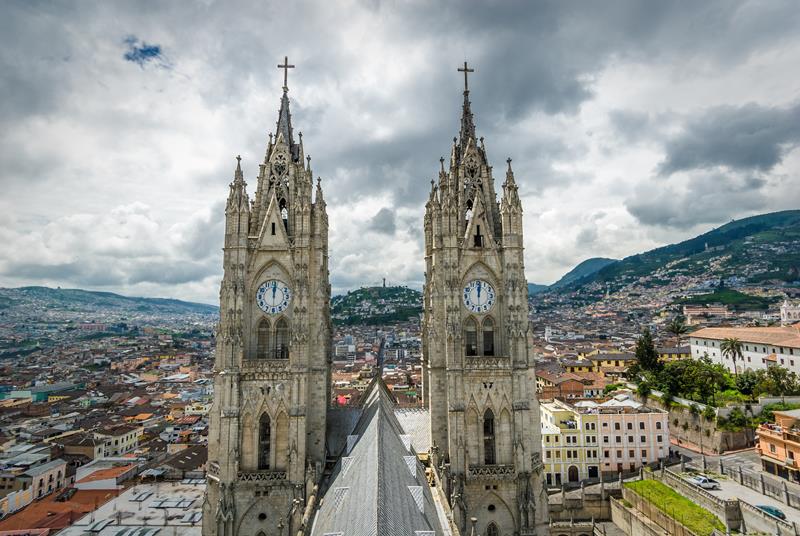 Moving on from Colombia, the cheapest South American flights on this list take Charlotte residents to Quito, the sky-­high capital of Ecuador. Pichincha Volcano overlooks the whole city and provides some amazing landscapes, but the city center itself, recognized as a UNESCO World Heritage Site, has nothing to envy of the natural beauty that surrounds it. The wealth of plazas, museums, colonial churches and preserved buildings lining its maze of cobblestone streets are enough to keep any visitor busy for days — and for just $741 round trip to boot!