From The Bahamas' world-­famous beaches to the old colonial towns of San Juan and Santo Domingo, Caribbean destinations are the stuff of postcards and bucket lists. For North Carolina residents, it may be much more affordable than it seems to leave your day-­to-­day life behind for a week of water sports and sunbathing. Curious? Check out Hopper's list of the 10 cheapest flights from Charlotte Douglas International Airport to the Caribbean, compiled by analyzing huge amounts of flight search data. Sure, all of them involve stops or layovers, but with most of them priced below $500 round trip, the extra traveling time will seem like a very small sacrifice to make!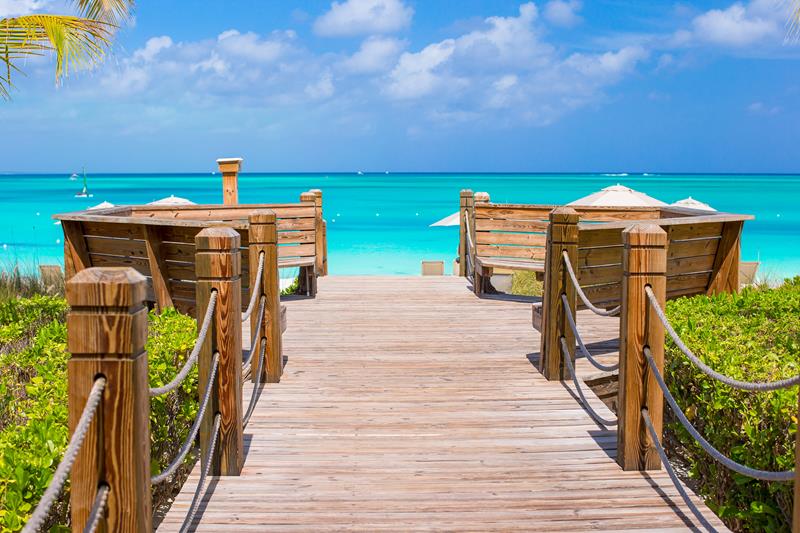 Provo, as it's known to locals, offers plenty of opportunities for swimming, snorkeling, sailing and scuba diving in beautiful Grace Bay, whose clear water and miles of untouched coral reefs make it one of the most famous beaches in the world. Once you've had your fill of water sports, check out the Caicos Conch Farm, the live music and delicious food of at the Thursday Fish Fry, or the handful museums and art galleries that dot the island. All of that for just $534 flying with Delta!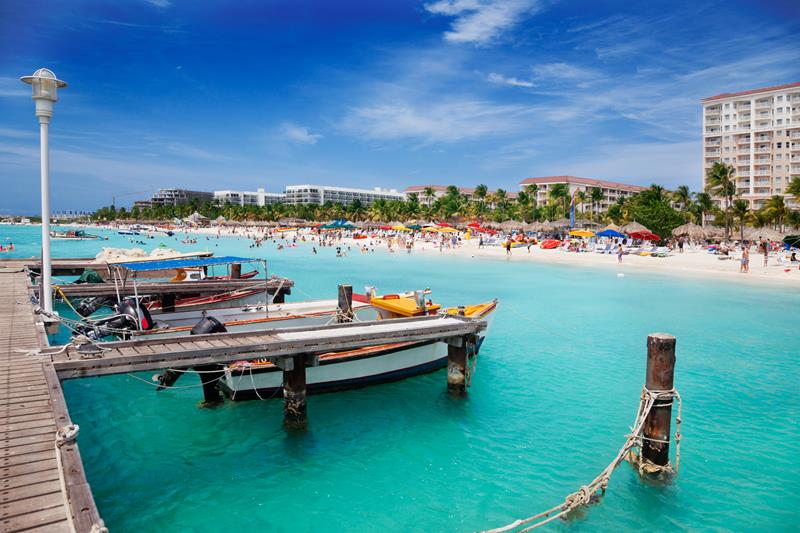 Sasakiweg Street, with its mash-­up of Dutch architecture and Caribbean colors, is a shopper's paradise where thousands of tourists drop in from cruise ships every day to shop for keepsakes and sample local fare like pastechi, keshi yena, and, perhaps surprisingly, ostrich burgers. And once you've shopped and eaten your fill, the white beaches and bright blue Caribbean sea will be at your disposal for snorkeling, boating, horseback riding, or simply kicking back with a Balashi beer in hand. Not bad at all for just $529 round trip!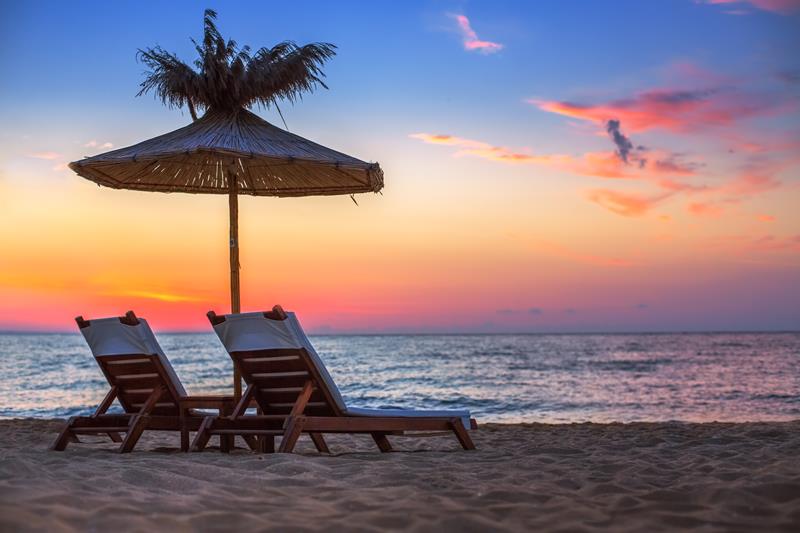 Next is Punta Cana, the first of two Dominican destinations on this list. The coconut tree­ and resort-­peppered coastline of the area is certainly its most popular draw, but fans of history should definitely pay a visit to nearby Santo Domingo, the first European settlement in the Western Hemisphere, and Altos de Chavon, a 16th century­-style artists' village perched on a hillside cliff. Delta offer by far the best deals out of the 4 airlines who cover the route, with indirect round trips as low as $417.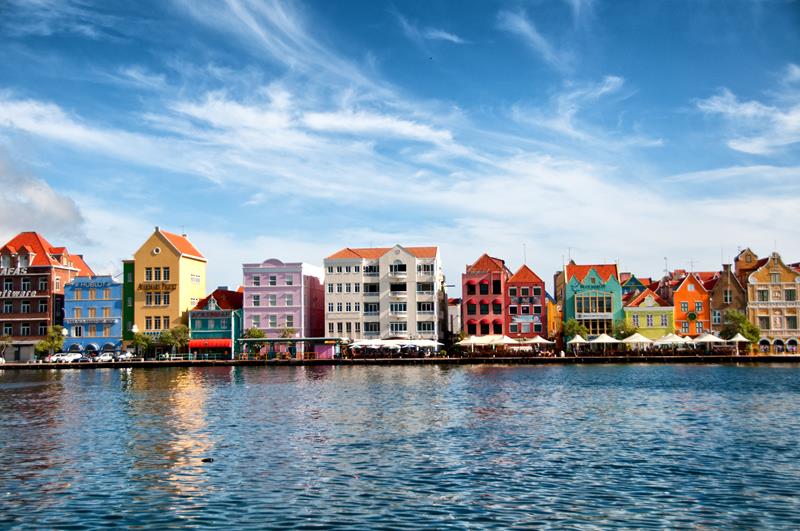 Located out of the Caribbean's hurricane zone, Willemstad offers perfect, tropical but breezy weather no matter when you visit — although you will find the lowest average airfare rates in late May. Aside from water sports, highlights include the coral and limestone Hato Caves, the Sea Aquarium's popular Dolphin Academy, and simply strolling down the harbor-front to take in the colorful colonial buildings. Sounds like your kind of thing? Save on the way there by flying indirect with United for as low as $477, or catch one of Insel Air's weekly direct flights from CLT for just $514.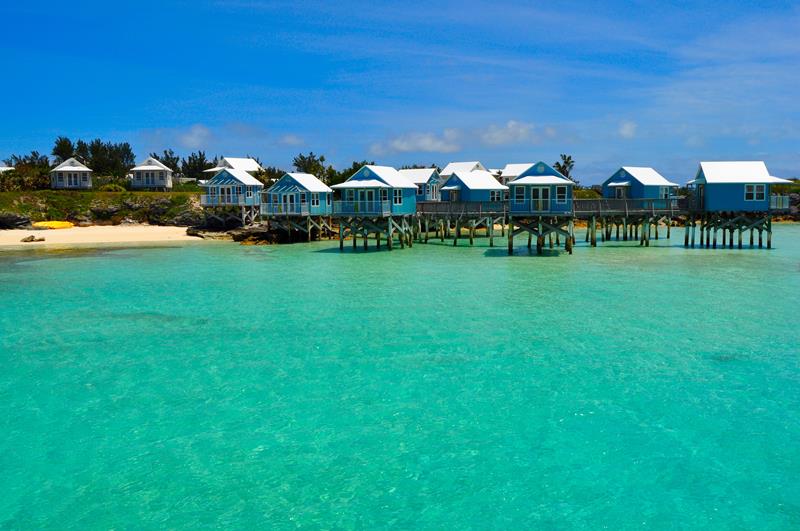 Bermuda's capital boasts a waterfront area that not only offers countless shopping and dining opportunities, but also comes alive with entertainers and street vendors for party nights during the summer. The Bermuda Aquarium, Natural History Museum & Zoo is also well worth a visit, as are the historical forts and the colorful sea glass beach. United offer the lowest-­priced round trips with stops at $452, and if you're looking to knock a few more dollars off your tickets, visit anywhere from late August to early October, when airfare rates are low.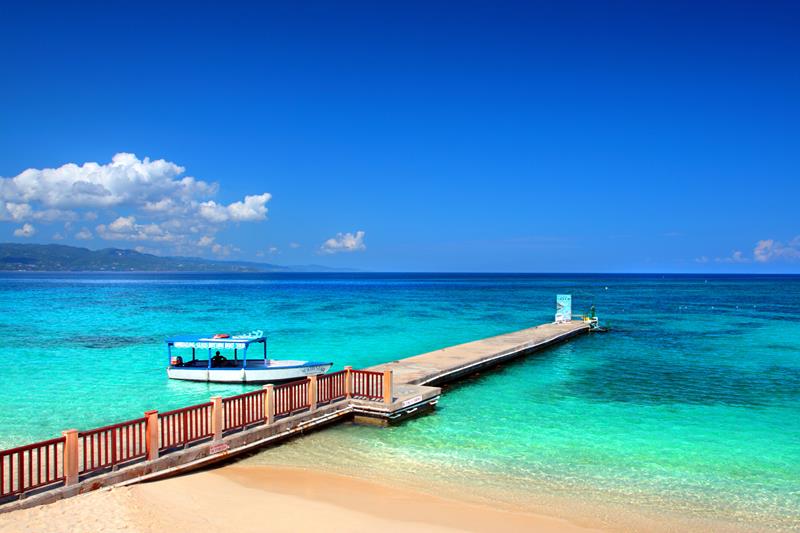 Home to a large cruise line terminal and to Sangster International Airport, Montego Bay is the gateway to Jamaica for most visitors to the island. And between the top­notch duty free shopping, the crystal­-clear waters of Doctor's Cave Beach, and the authentic eateries and countless street vendors found downtown, it's easy to see why Mo'Bay is such a popular destination. Delta generally have the cheapest tickets on the route from CLT to Sangster International, and the average lowest airfare rates can be found in late April.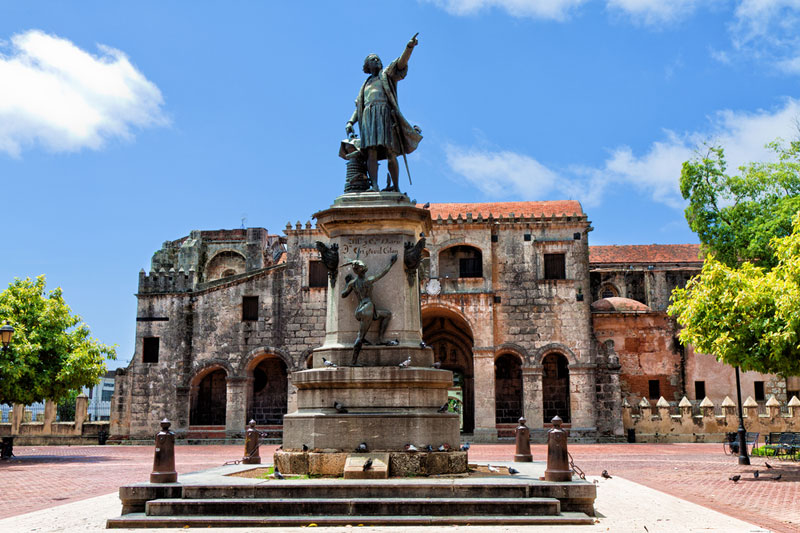 The fourth cheapest Caribbean destination for Charlotte residents to fly to is one that's perfect for history buffs, with a UNESCO­-recognized city center full of colonial buildings, plazas, churches and museums to explore. But there's no shortage of tropical fun, either — just hit the waterfront Malecon for shopping and dining, laze around on gorgeous beaches, or go dancing to merengue music in a vast underground cave­-cum-­nightclub. Tempted? The best deals are around just $409 round trip, flying indirect with JetBlue.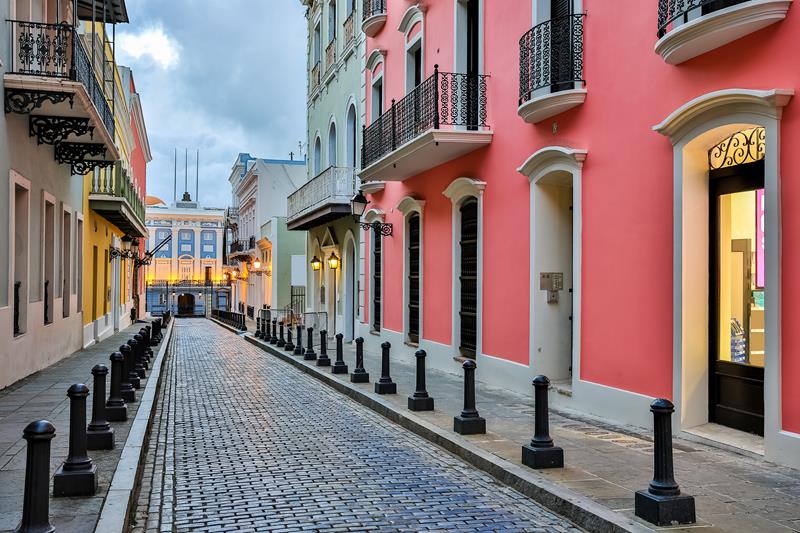 Number three is none other than San Juan, both an ideal Caribbean destination — complete with idyllic beaches, luxurious resorts and massive shopping centers — but also a fantastic historic center boasting old forts and citadels, churches, and hundreds of restored buildings from the Spanish colonial period. So if you'd like to alternate sunbathing sessions with fascinating insights into local culture and history, just check with JetBlue and you'll be touching down in Puerto Rico for as low as $368!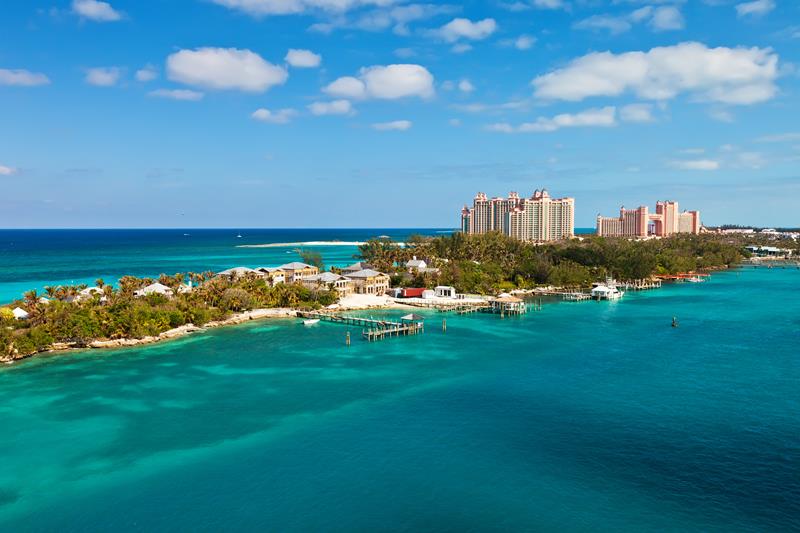 If your ideal vacation involves long stints at the beach broken up by strolls through waterfront streets lined with pastel buildings, servings of freshly­-made conch salad, and kitschy pirate-themed attractions, Nassau may be just the destination for you. The price tag makes it an even more attractive option, with Delta's round trips with stops coming in at just $344 — although it's possible to save even more by planning your vacation in late April, when airfare rates to Nassau are at their yearly low.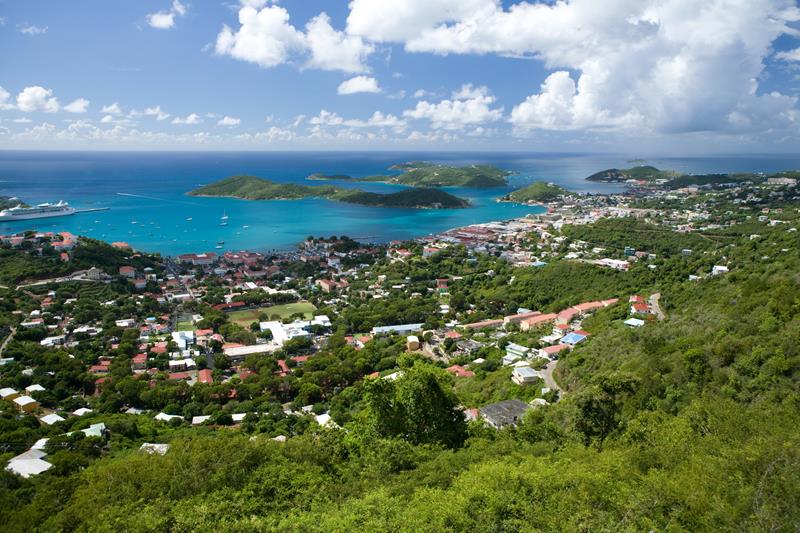 Saint Thomas' capital, Charlotte Amalie, is a major destination for duty­-free shopping, and with round trips under $300 you're sure to have plenty of money to spend in the city's countless stores! Stocking up on bargain-­priced jewelry and liquor, though, is just a tiny fraction of what awaits on this paradisaical island. Grab a coconut cocktail and relax on Sapphire Beach, take a boat to Water Island to tour an old sugar mill, enjoy the walk up Paradise Point for a great view of the harbor, or visit Coral World for a close­up look at fascinating marine life.